Regular price
Sale price
$47.00 USD
Unit price
per
Sale
Sold out
Share
View full details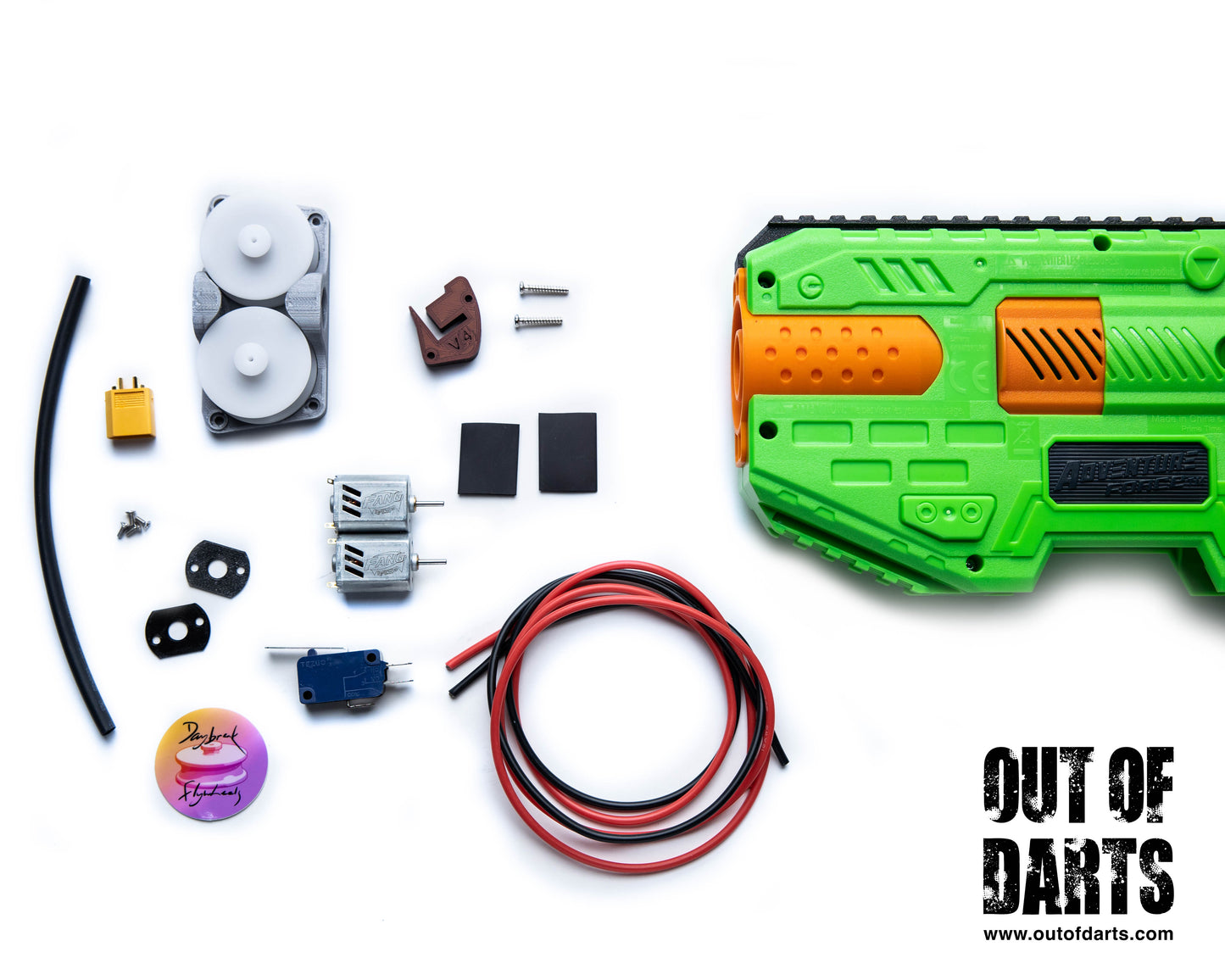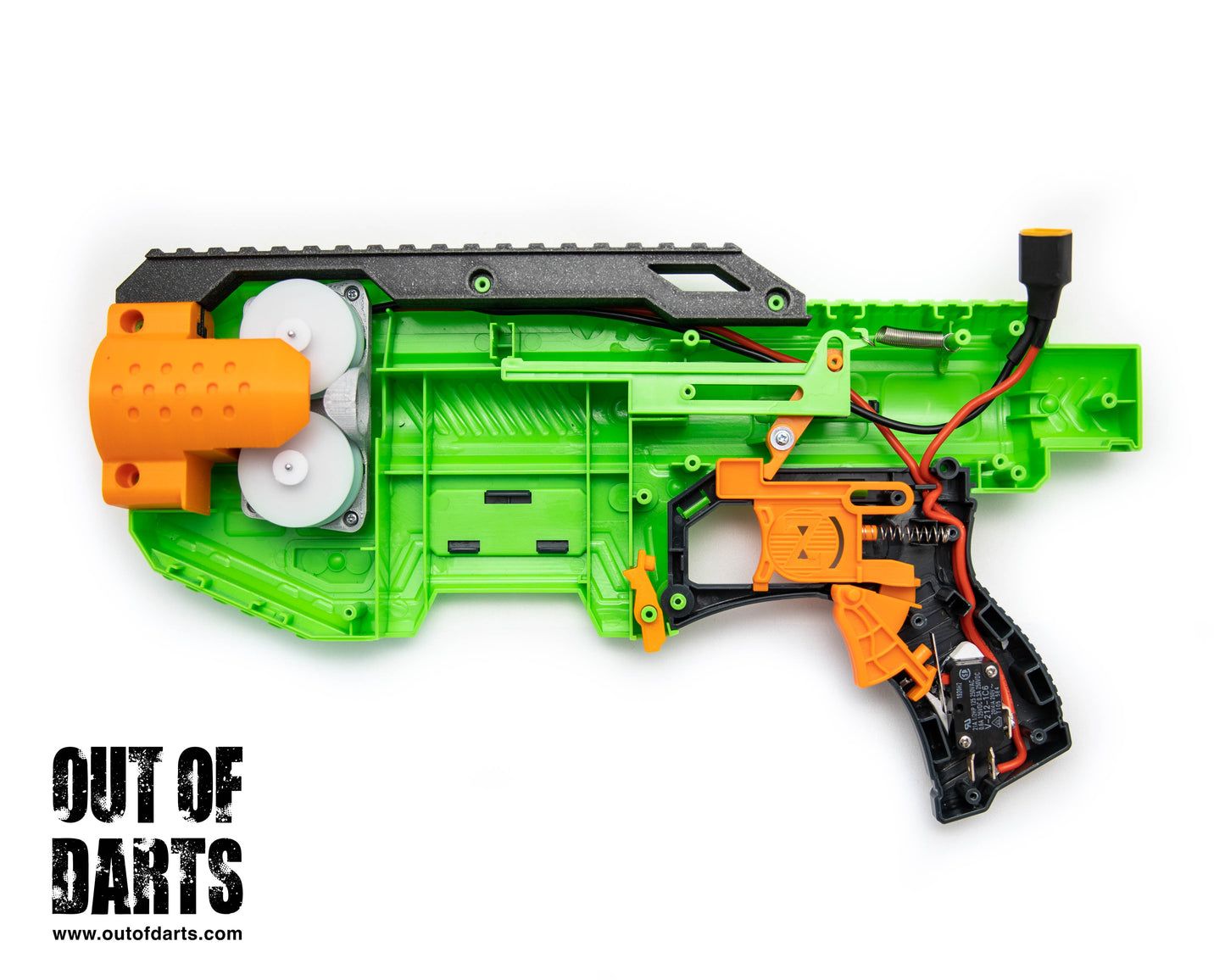 Adventure Force Spectrum Mod Kit
Great products
I really enjoy shopping for my nerf modding hobby at this online shop it's easy and simple to look for items, the only problem is I wish the mod pack kits were available for a wider range of guns because right now there are only about 2 pages I would like to see more mod kits in the future from you guys! You make great kits with videos to go along. Keep up the great work
It does the job, but it's a little basic.
I bought this as a first try at modding a blaster, and it absolutely worked. However, since then, I've taken on a couple of other projects, and I'm thinking this doesn't show best practice. I'm thinking for only a little more, with the products available on OoD, you could put in a MOSFET board rather than the microswitch, and that would be a better, safer way to approach it. There isn't a diode in the kit either, which I've seen a lot of people say is important for the longevity of the motors.
The components provided are top notch, and have created a great performance blaster, I just think maybe the kit could be updated with a few more essential components. Wouldn't hurt to include a LiPo alarm either; if this is going to be people's first experience with modding with LiPos, having one included would be a good idea.
Holy moly!!!
Where do I start! The blaster is just fine stock, but I wanted a little more consistency and of course more power...so I got worker wheels to fit the stock motors and cage and IMRs. It worked great, but still was looking for something more! So I went all in! Grabbed the full kit with the recommended LiPo and charging kit. I went with the 41mm cage which is supposed to up the FPS slightly from the YouTube video Luke put out with the 42mm cage. I had my doubts as I put the cage together with the wheels and when trying to put a waffle tip dart through it manually it seem not to fit all that well squishing the tip a lot, and was worried how it was going to perform. Let me tell yah, no worries needed (besides it may wear out darts a bit faster BUT WHO CARES LOL). The performance is way more than I expected and am now completely satisfied with how my spectrum turned out!! It is so accurate and although I don't have a chronograph I can tell it is hitting hard! I'm sure the 42mm cage works great but I did see another comment stating the dart didn't fully touch the wheels most likely causing some slippage so I decided to go 41mm...I'm sure 41.5mm would be enough as well!
In conclusion this is a no brainier, skip the other steps of trying to get performance out of this and just grab this kit! You will not be disappointed!
Spectrum mod kit
This kit fits the spectrum well and helps it hit hard!