Regular price
$30.00 USD
Sale price
$30.00 USD
Unit price
per
Sale
Sold out
PRODUCT DESCRIPTION:
Bring your custom blasters rate of fire up to ludicrous speeds with our new custom solenoid with up to 40 Darts per Second!  This compact solenoid was designed by Eli Wu for High reliability and maximum rate of fire.  The standard operating speeds offer about 10 darts per second on 3s and up to 18 on 4s, but where this part really shines is when it is used in conjunction with a full bridge circuit or with a Zener and Flyback diode and upgraded return spring for up to 40 darts per second!  

FEATURES:
• Up to 40 Darts per Second (additional circuitry required)!
• 10 DPS on 3s, 18 DPS on 4s
• Smallest and most powerful blaster-specific solenoid
• Maximum voltage tested for 40hz is 32V
SPECS:
• 26mm stroke length
• Dimensions: 53.5x27x30mm body size
• Weight: 7.5oz weight
• 12V DC
• 2.3Ohm
• Core length 125mm
• Rod end 6-32 threaded
MORE INFO:
• Eli has used a DC-DC boost converter designed for 25A burst and ~10A averaged. An H-bridge works, but the zener method is just significantly cheaper/easier to design
Share
View full details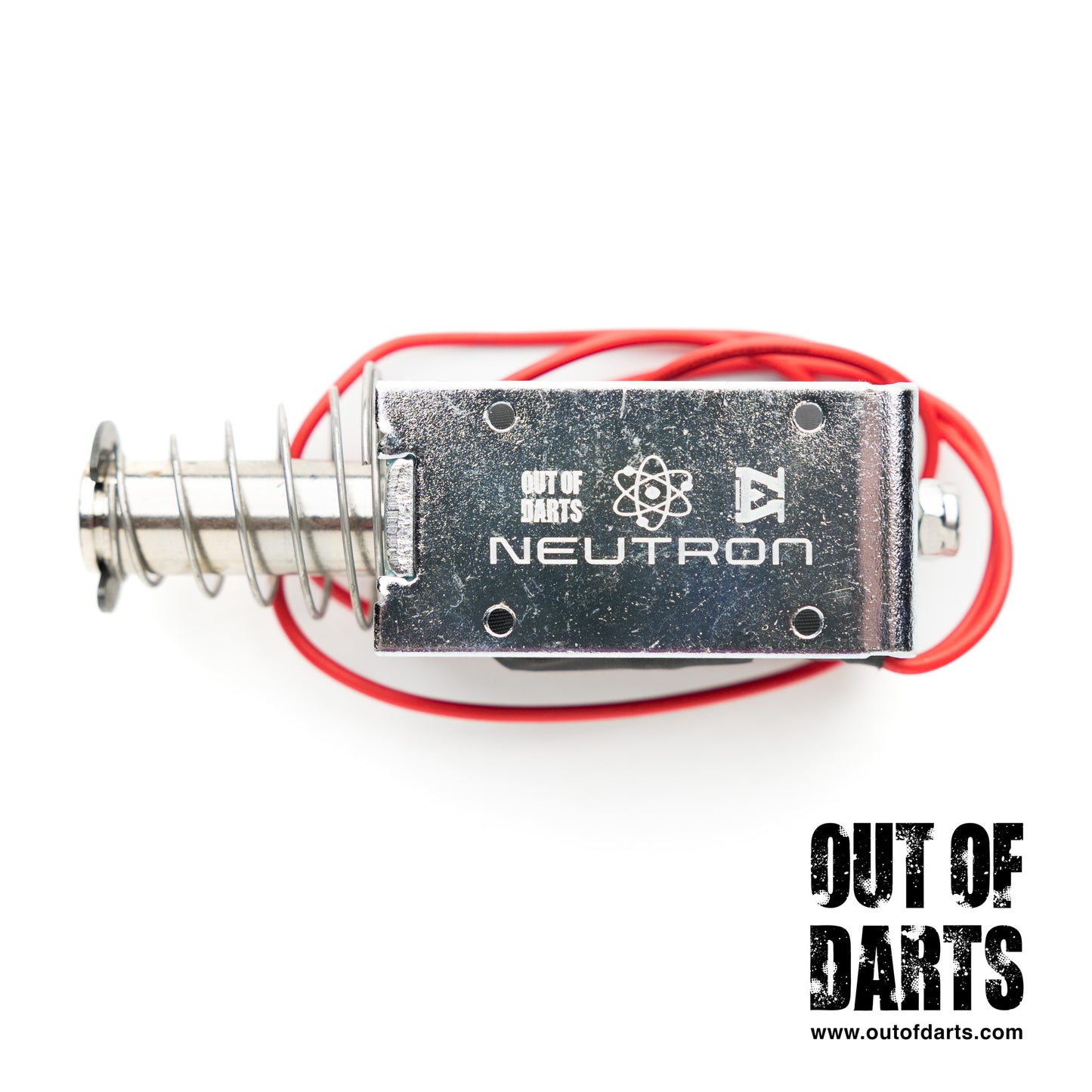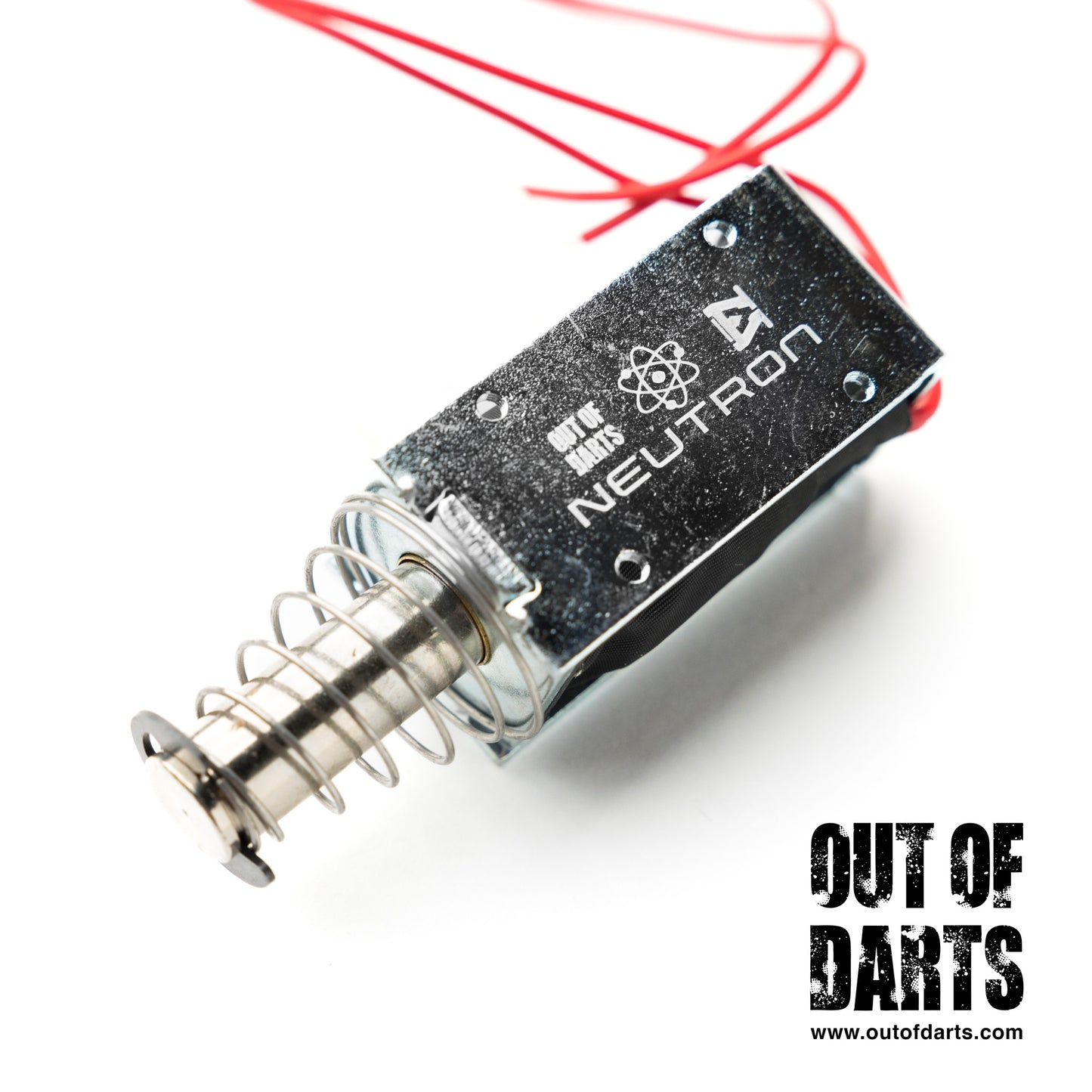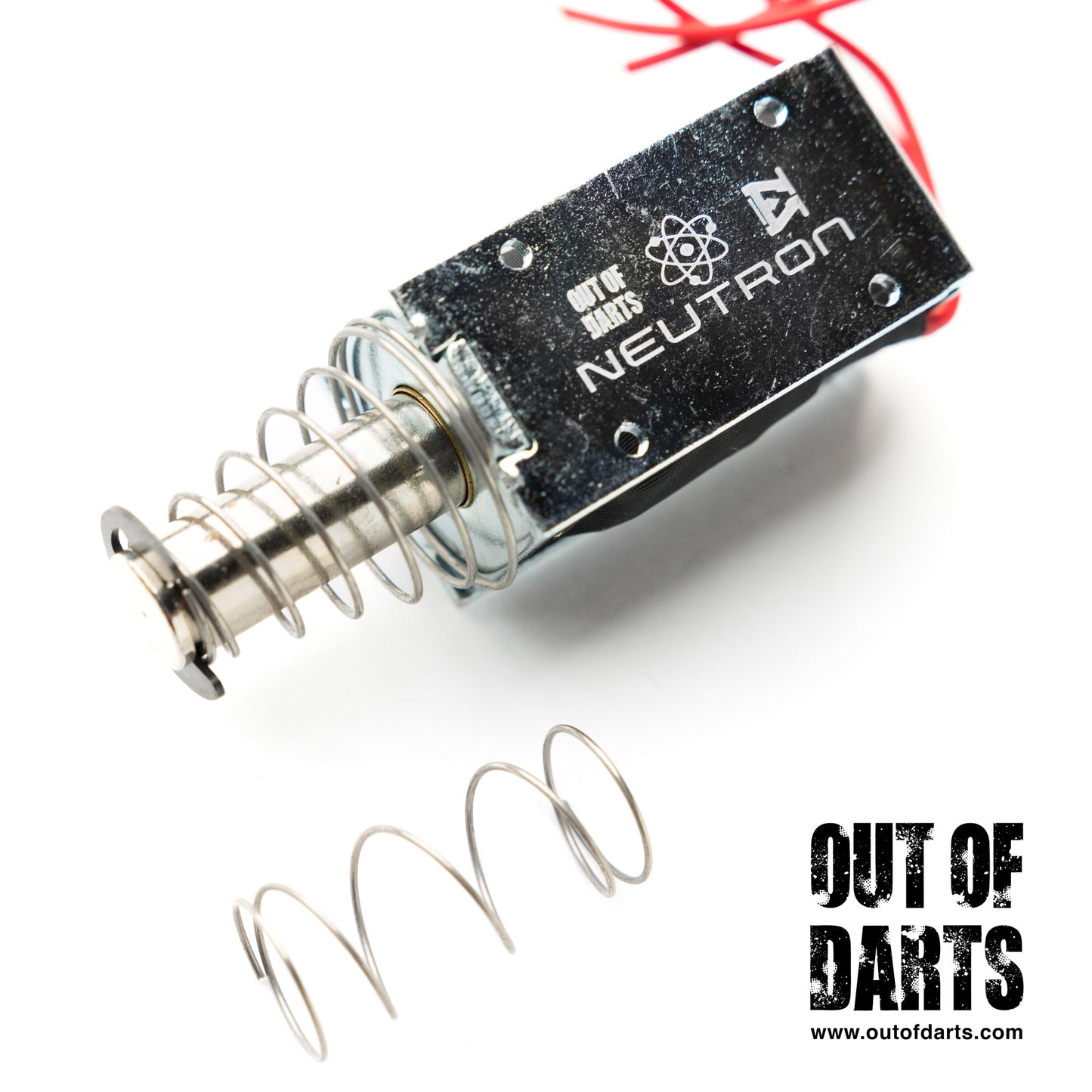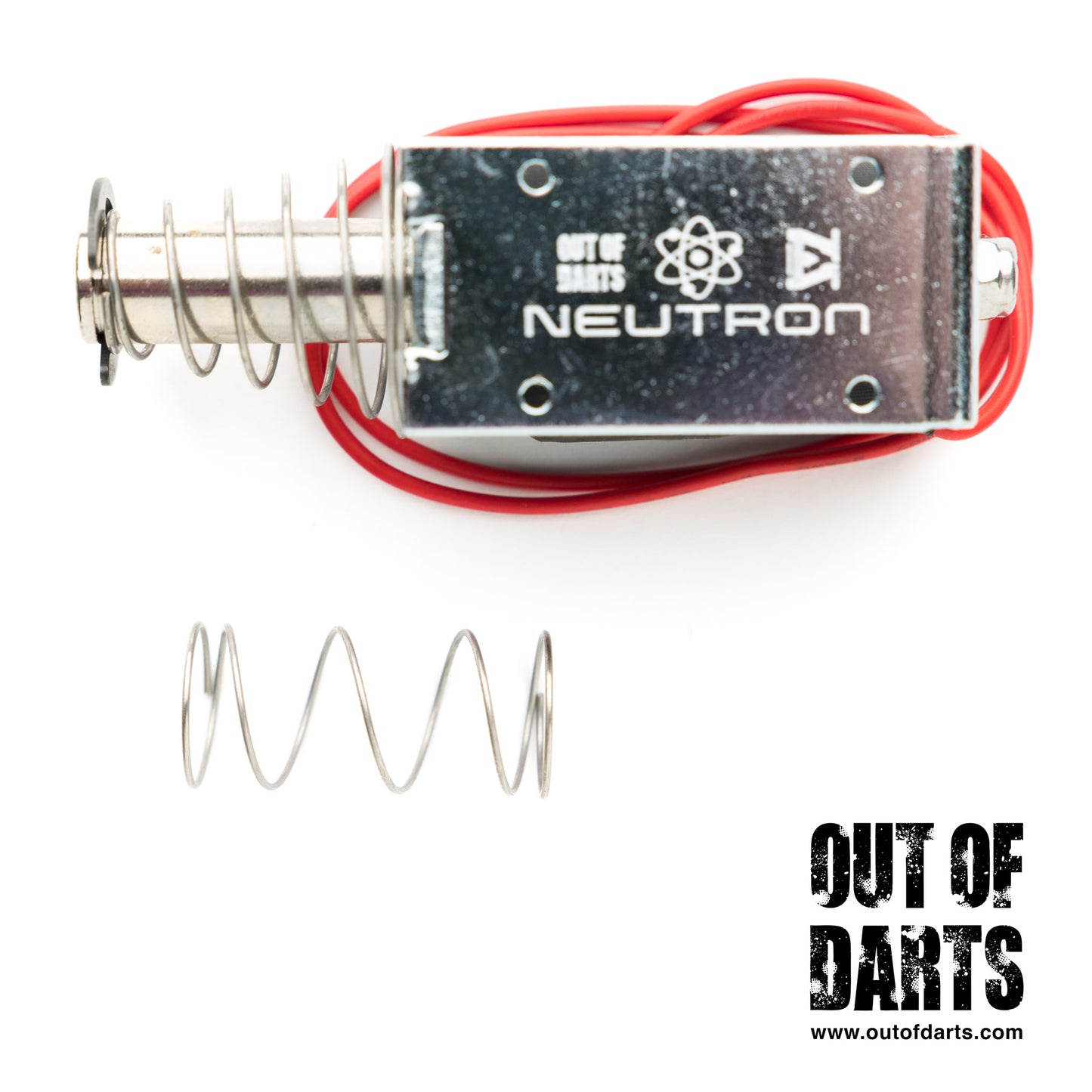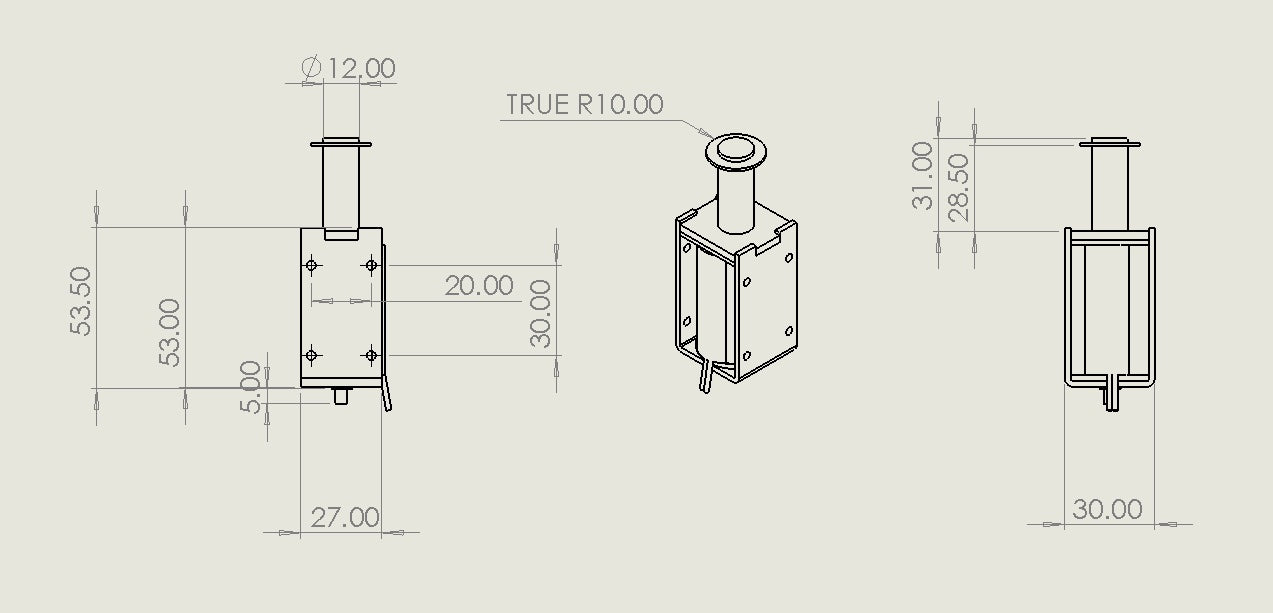 Foxfire
Had to replace solenoid in Foxfire n this one is a bit quietier than the one it came with and a upgrade in my opinion!
Eli-te
Well done! As an added benefit helps balance the blaster when using a heavier cage setup that normally would be muzzle biased. Can't wait to get my foam flinging paws on a Momentum!!!!!!!!
Amazing!
Wonderful design, great performance, lots of uses, this will be perfect for my new design.
Considerations for blaster design
For full size flywheels, you will not get the full advertised darts per second if the solenoid must extend fully even with a zener and flyback diode in series and with a double sprung option. The advertised darts per second is only really achievable with smaller flywheel designs where the solenoid does not extend fully. I achieved about 13 Darts per second in my testing with a brushless gryphon, with flywheels larger than daybreaks.
neutron solenoid
ordered this for my hummingbird 2 build. i like the smaller size, worked great out of the box. im happy with it