Regular price
Sale price
$55.00 USD
Unit price
per
Sale
Sold out
LEAD TIME: 3-5 Business Days
PRODUCT DESCRIPTION:
The Lynx Hardware Kit contains all the screws, nuts, and aluminum bars you need to build your very own Lynx from your own 3D-printed parts. 3D files are available from Orion Blasters. 3D parts kits are also available here.
*Note; 15.5" barrel length is intended for use with a slim scar such as the Worker 8-line SCAR or Worker 12-line SCAR.
FEATURES:
• Print and build your own blaster with our ready-to-go hardware kit
• Pump-action slam-fire bullpup
• Optional black anodized bars for a sleek look 
• One of the easiest springer builds out there!
• Includes Metal catch with printed part to support higher spring loads
• Elegant, thoughtful design
• Includes 3D-printed plunger head, and turnaround to ensure a proper seal
• Designed by Dan at Orion Blasters. Licensed with royalty and permission.
FPS/PERFORMANCE:
• FPS ratings are based on the standard barrel. Please note, changing the barrel length, barrel type or adding a SCAR/BCAR will change these ratings.
• Spring data google sheet
SPECS:
• Material: Aluminum, Stainless steel, Spring steel, polycarbonate
• Dimensions:
• Weight: 608 g
• SKU: HWK_LYNX
ADDITIONAL LINKS:
• Talon 15-round Magazines
• Talon 18-round Magazines
• Tachi 29-round Magazines
•
3D files to print your own blaster
Share
View full details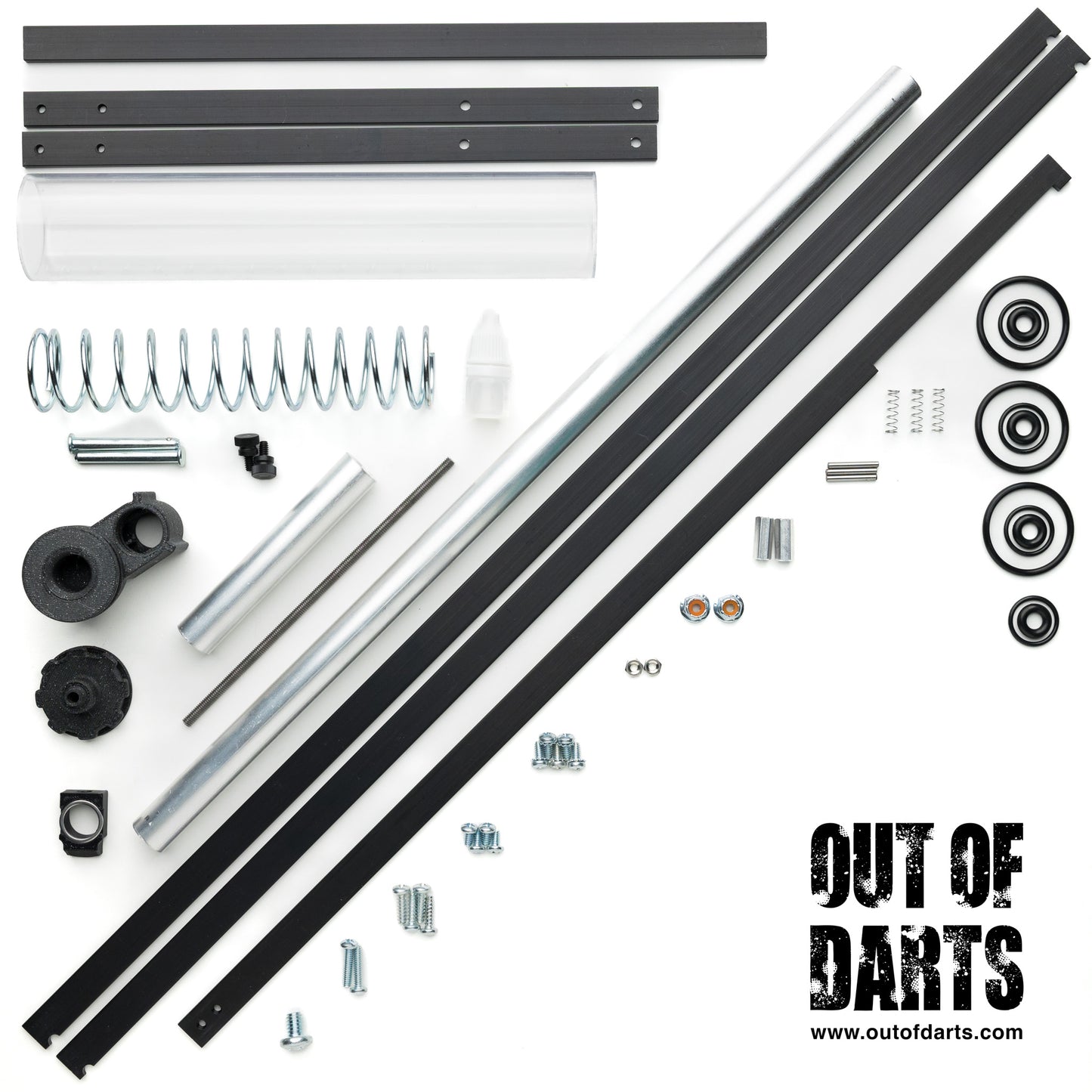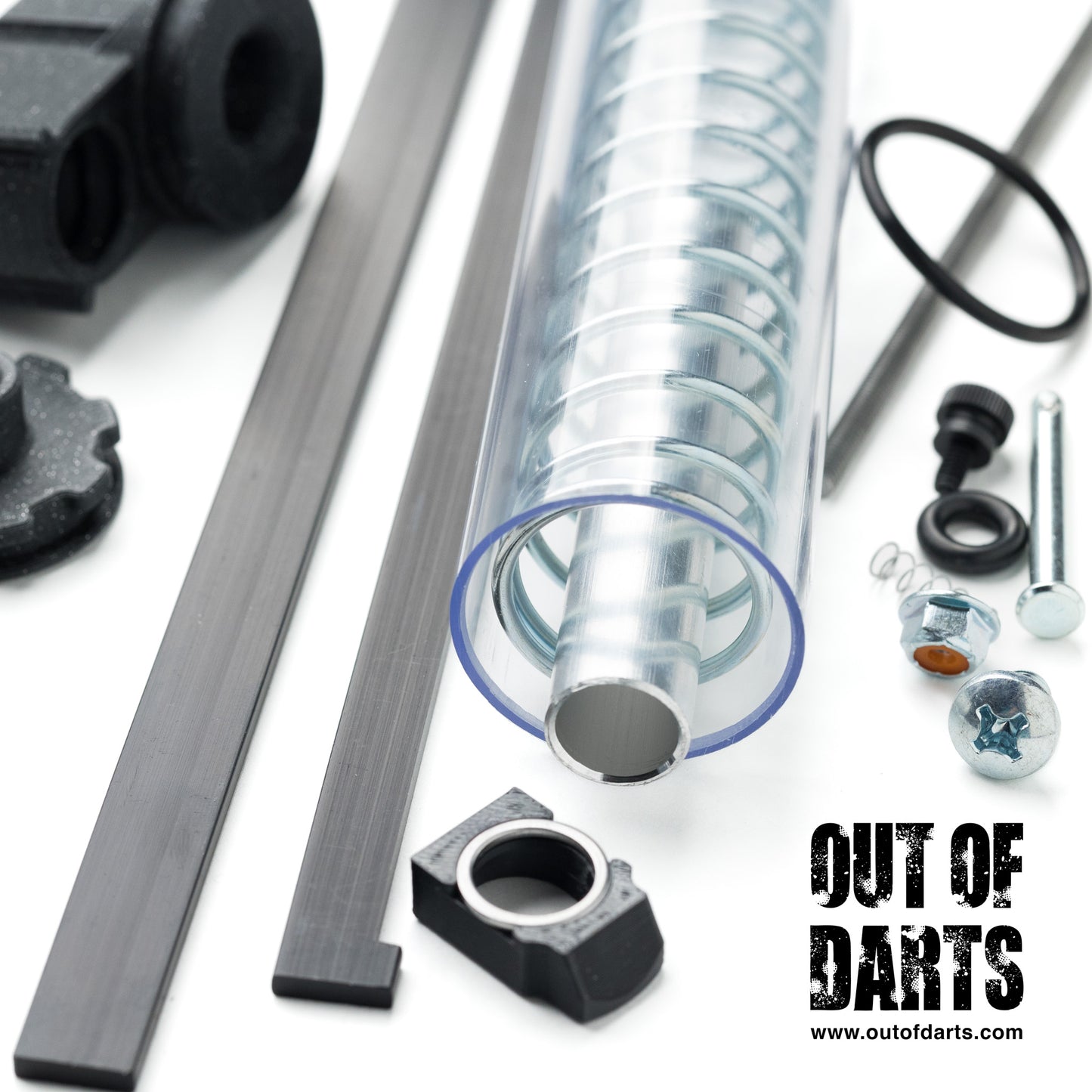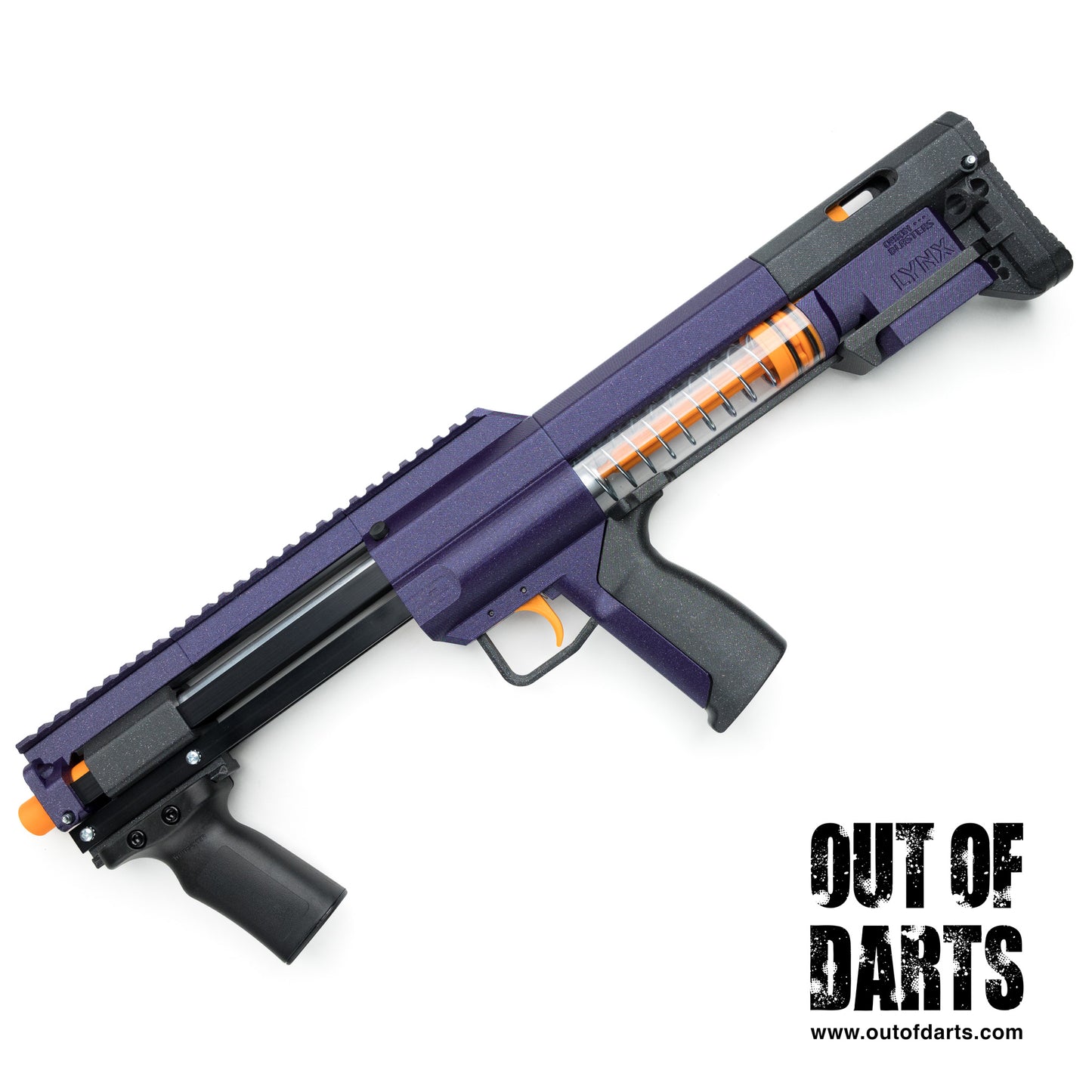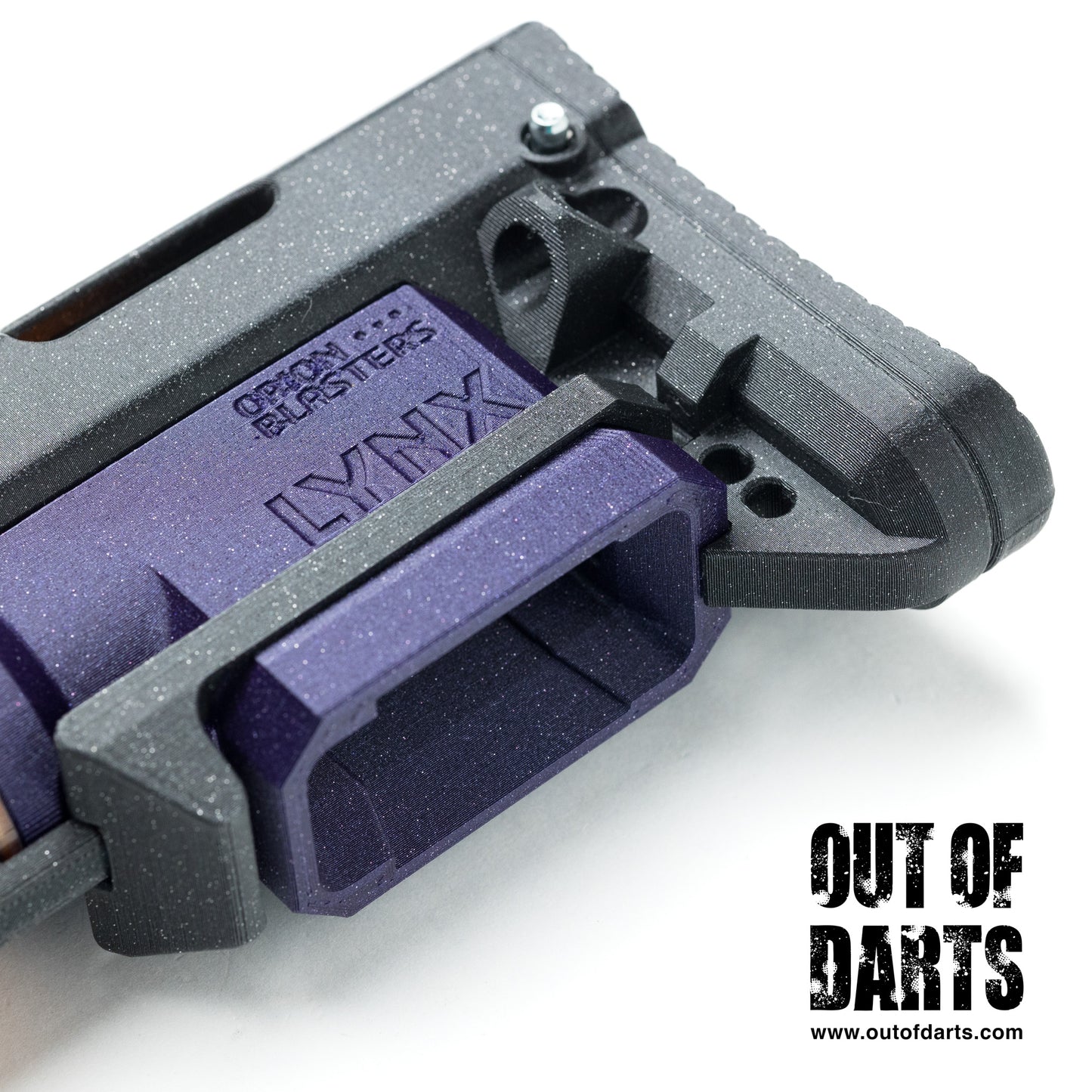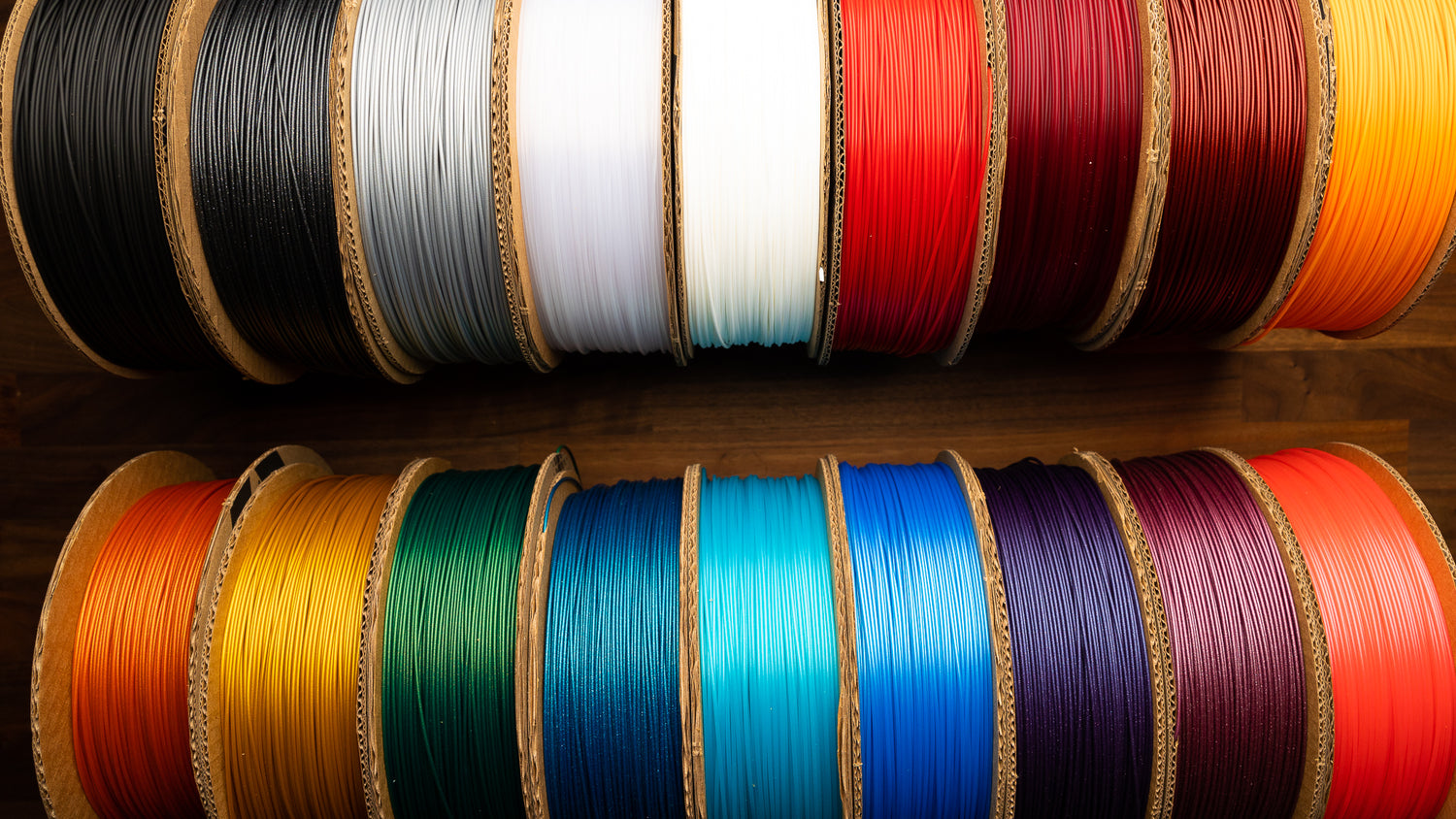 Not just a bag of bolts. This is high quality stuff.
Very satisfying build and very satisfying blaster.
The black anodized bars look great and everything down to the last bolt and spring are just the right size.
The 5KG OOD spring is a nice easy prime even without a foregrip but I wish I'd added a couple more springs like a K31 for plinking indoors.
Couple of notes/tips:
- I needed to use the 'looser' set of prints for the black bars to fit; but I think I should have looked at my horizontal hole expansion settings.
- I had to sand down the catch parts a little to get the bars through. Again, horizontal hole expansion would have removed the need for this.
- Rail-1 is a little long because you're supposed to put tension into the system by bending it down to get the forward pin in; but I couldn't bend it far enough so ended up printing it about 2mm shorter but ymmv.
- For those importing this kit from the US, the HS code used (for my order) was 950300 in case you want to try and estimate the import duty/tax.
Great Kit
Fantastic kit, everything went in perfectly, video instructions made the build extremely easy!
A fantastic kit
I'me exceedingly please with the quality of the parts I received, fir and finish are all top notch.
Lynx hardware
Hardware is perfect and everything is clearly label and it's double checked before item left the shop