Regular price
$2.00 USD
Sale price
$2.00 USD
Unit price
per
Sale
Sold out
PRODUCT DESCRIPTION:
After building dozens of Stryfes Luke decided to make a switch plate to make installation easier and more reliable. This 3D printed Stryfe Switch Mounting Plate is the final product designed specifically for the Nerf Stryfe. It allows for a very simple installation of the rev trigger.  This is designed for the 21A/15 Omron and clone switches that we carry and creates a very ideal trigger switch placement.
FEATURES:
• Save time and epoxy!
• Extremely simple fit (because who HASN'T messed up a switch placement before)?
• Glue in place with any glue (super glue, hot glue, epoxy)
• Small amount of trimming required 

SPECS:
• Material: PLA Plastic
• 3D Printed

ADDITIONAL LINKS:
• 21A Clone switch
• 21A Genuine Omron Switch
Share
View full details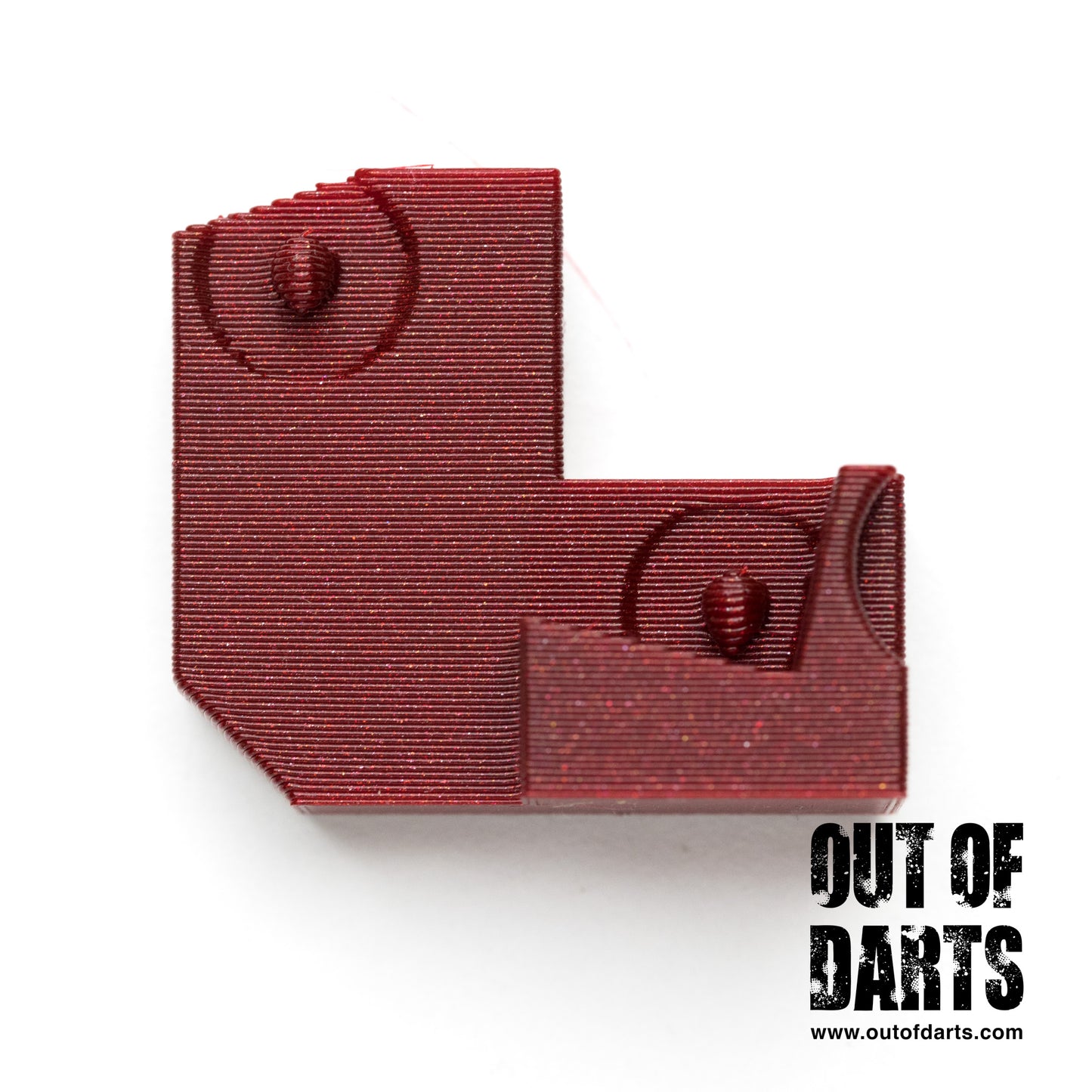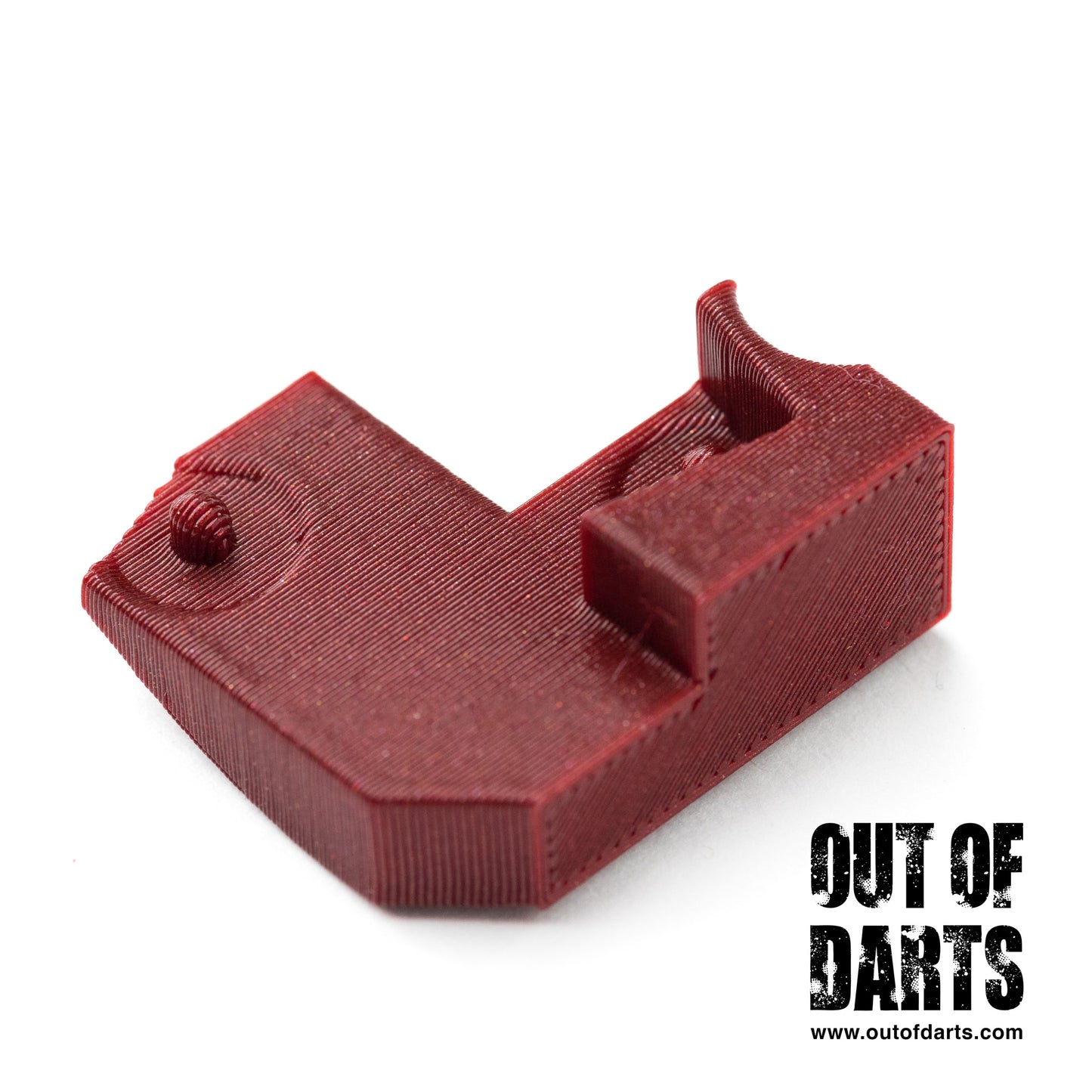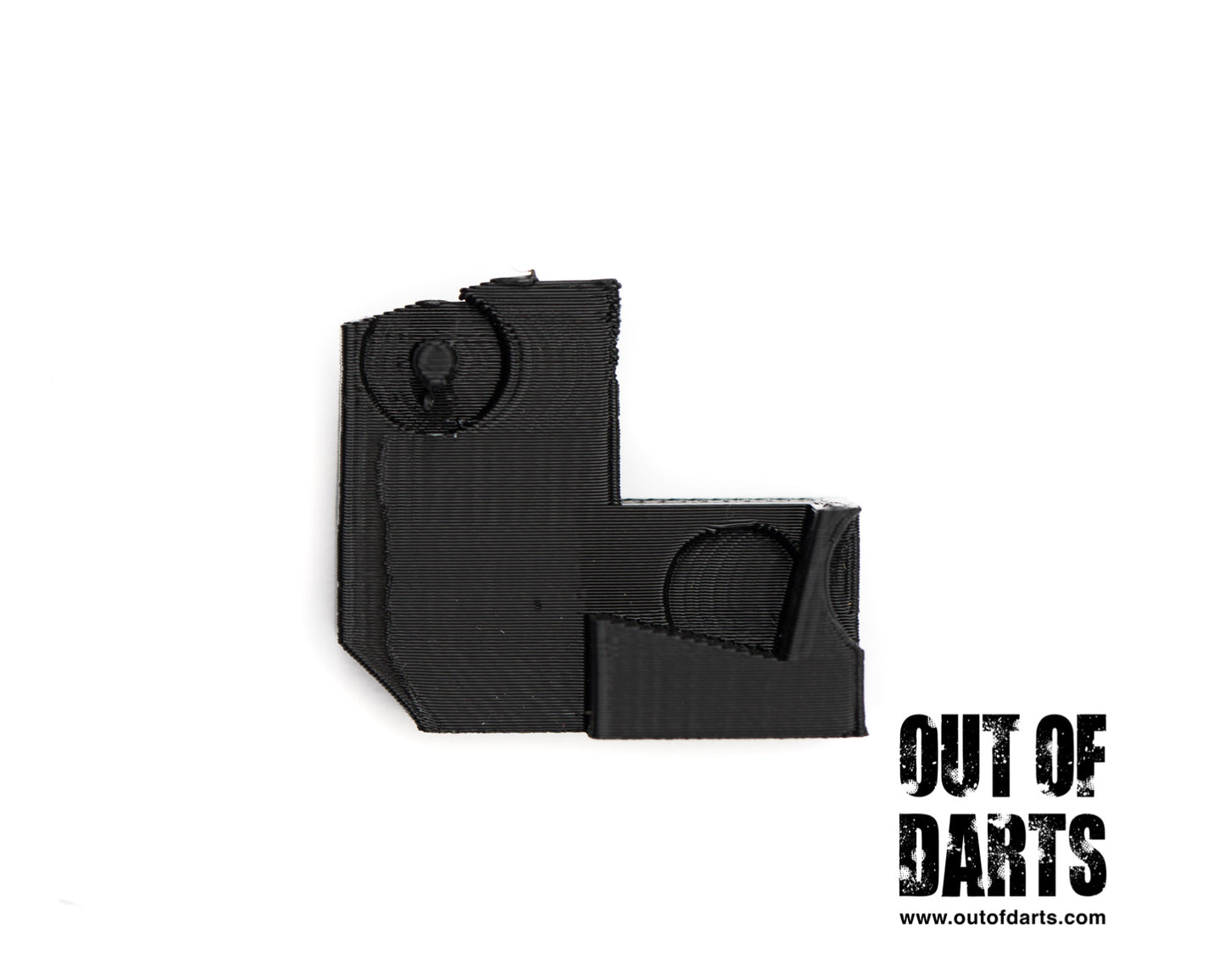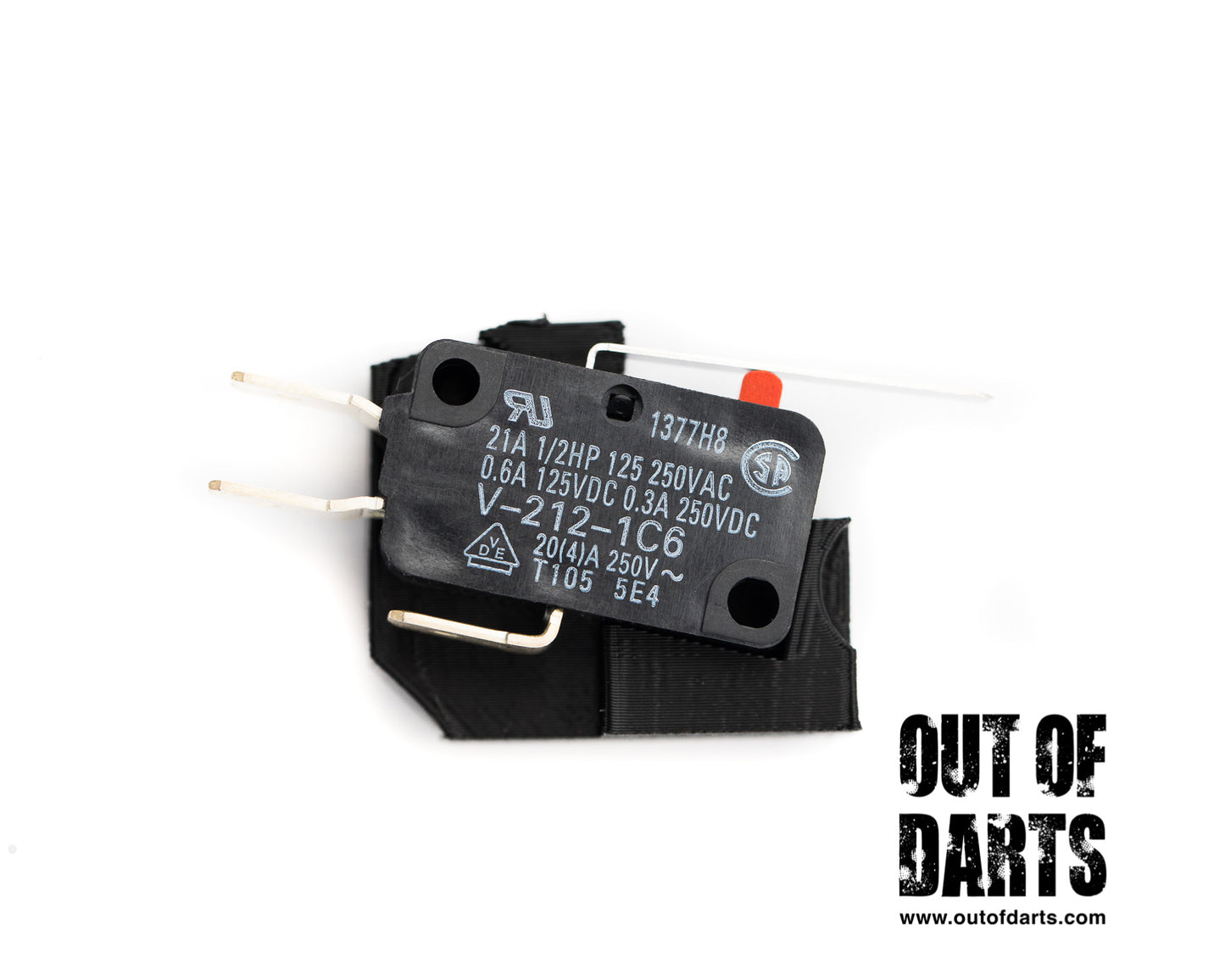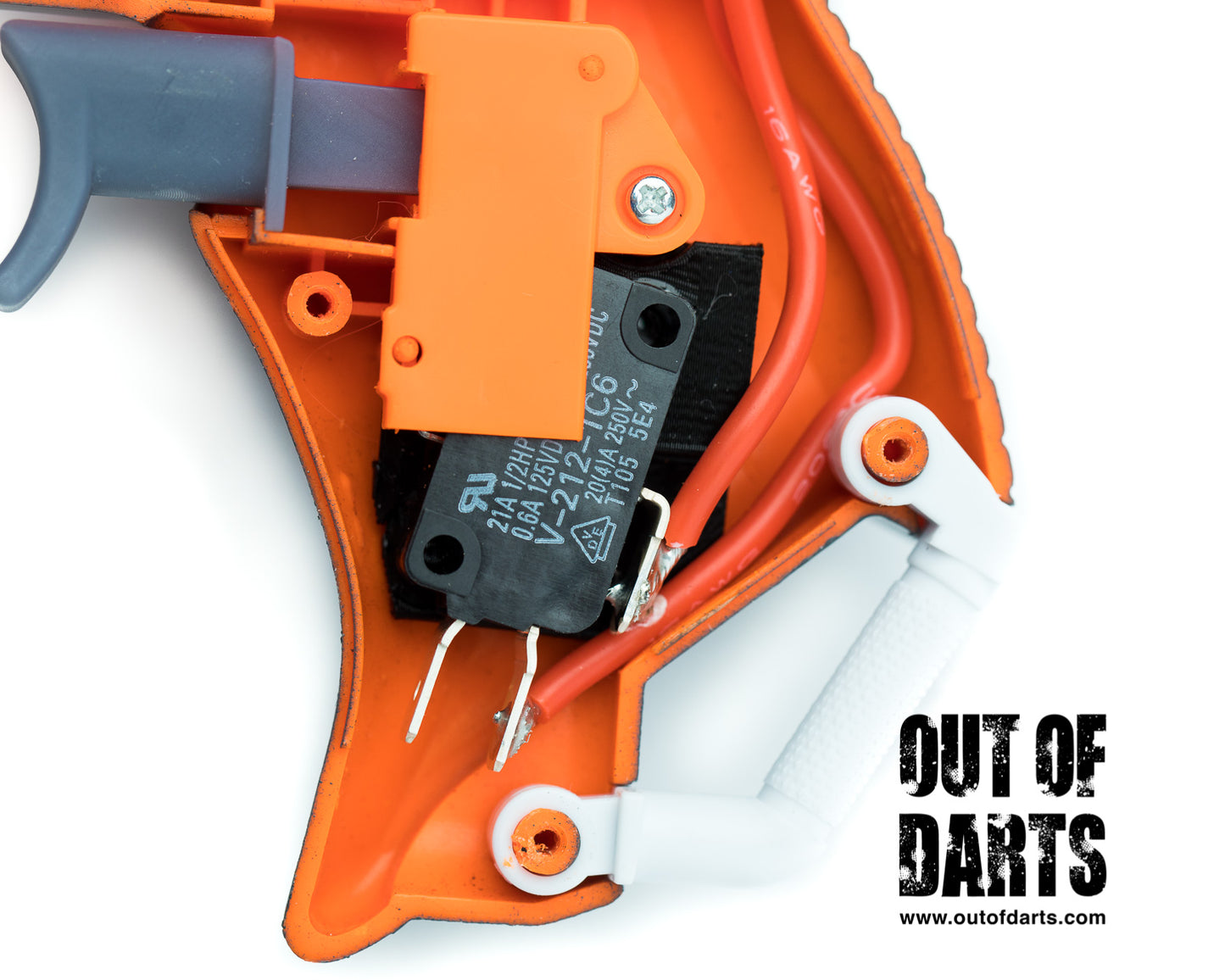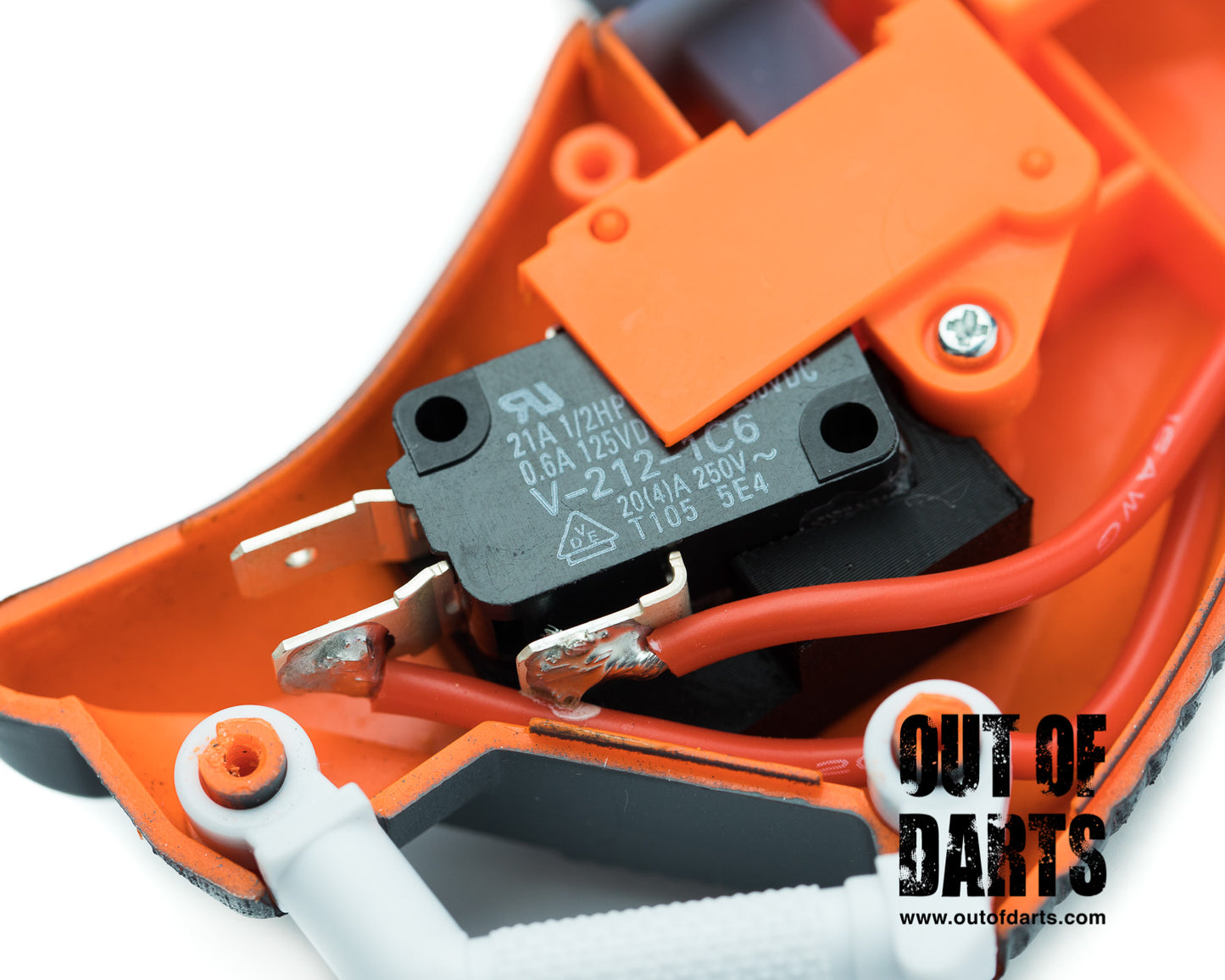 Omron 21A Switch
Completed my Stryfe project
Worker 43.5mm cage
Bulldog wheels
OOD spanner board
Omron 21A switch
12awg wire
2s 1000mah lipo
Worker AK stock
Lots of printed upgrade parts
I used a drop in switch plate of thingiverse that required a little cutting then screwed the switch to it bent the tab on the Omron a lil re assembled and boom I had a circuit.
Simple setup and runs great!
Would recommend!
Great product
This was a great idea. Fits like a glove. Very simple and easy. I highly recommend everyone uses this in their build. I would love for Luke to make one for the firing trigger!
Fits like a glove
Fits into the shell, switch easily glued in.
Great item will make rewiring much easier
Great quality item if your looking at rewiring and putting in better switches it's a must have for the price
One of the most useful items on the shop
This little plate saves you so much time and stress, as once you install it you can be sure it will stay in place! When I modified my Stryfe to take a 2s Lipo, this was the part I was glad I bought. It removes the need to Dremel, cut, hot glue, and fidget until your switch stays in place, which is definitely worth it. As is the standard for OutOfDarts, the print quality was solid, the installation was fast and easy, and I am very pleased with this product.
Highly recommend!