Regular price
Sale price
$74.00 USD
Unit price
per
Sale
Sold out
LEAD TIME: 1-3 business days
Share
View full details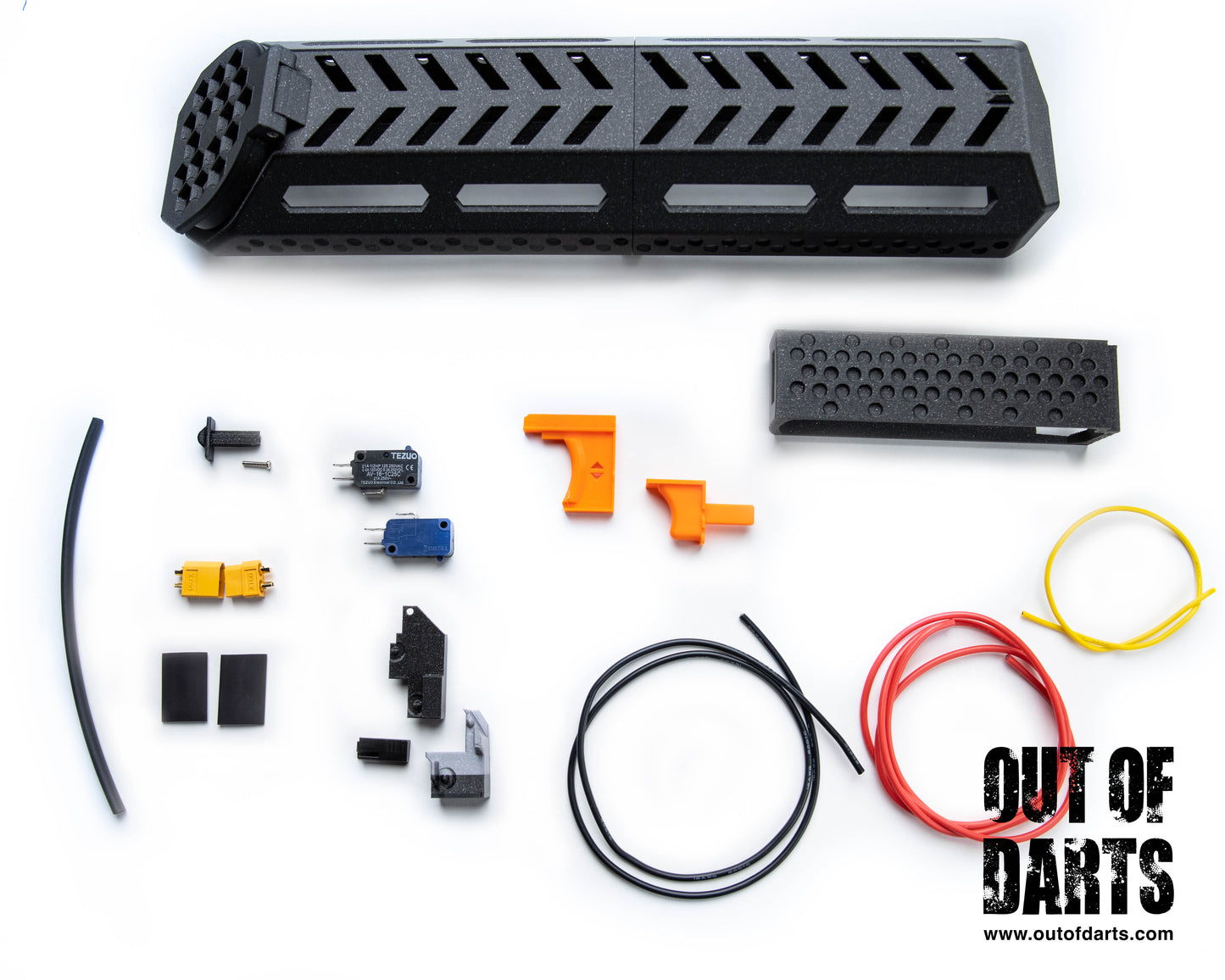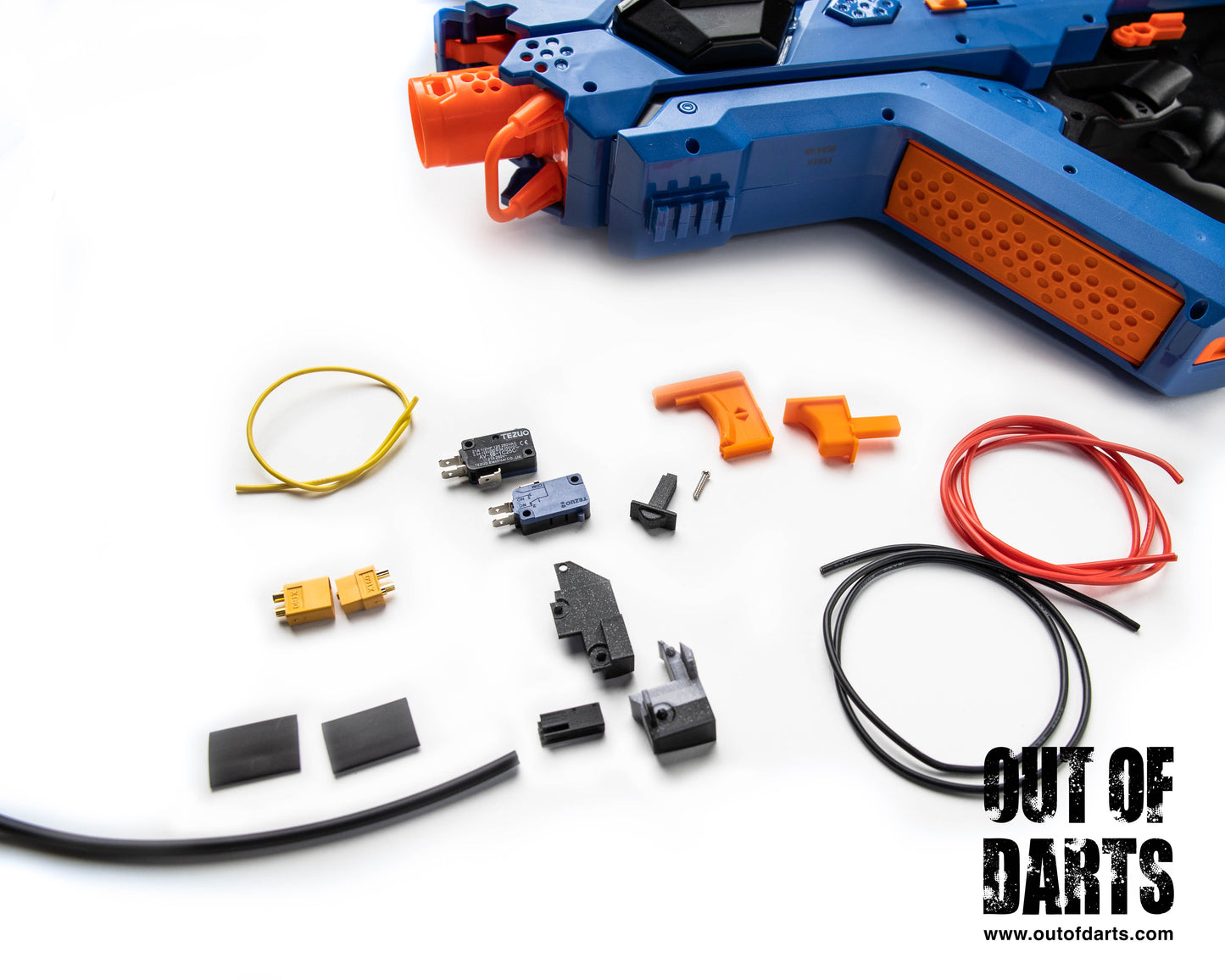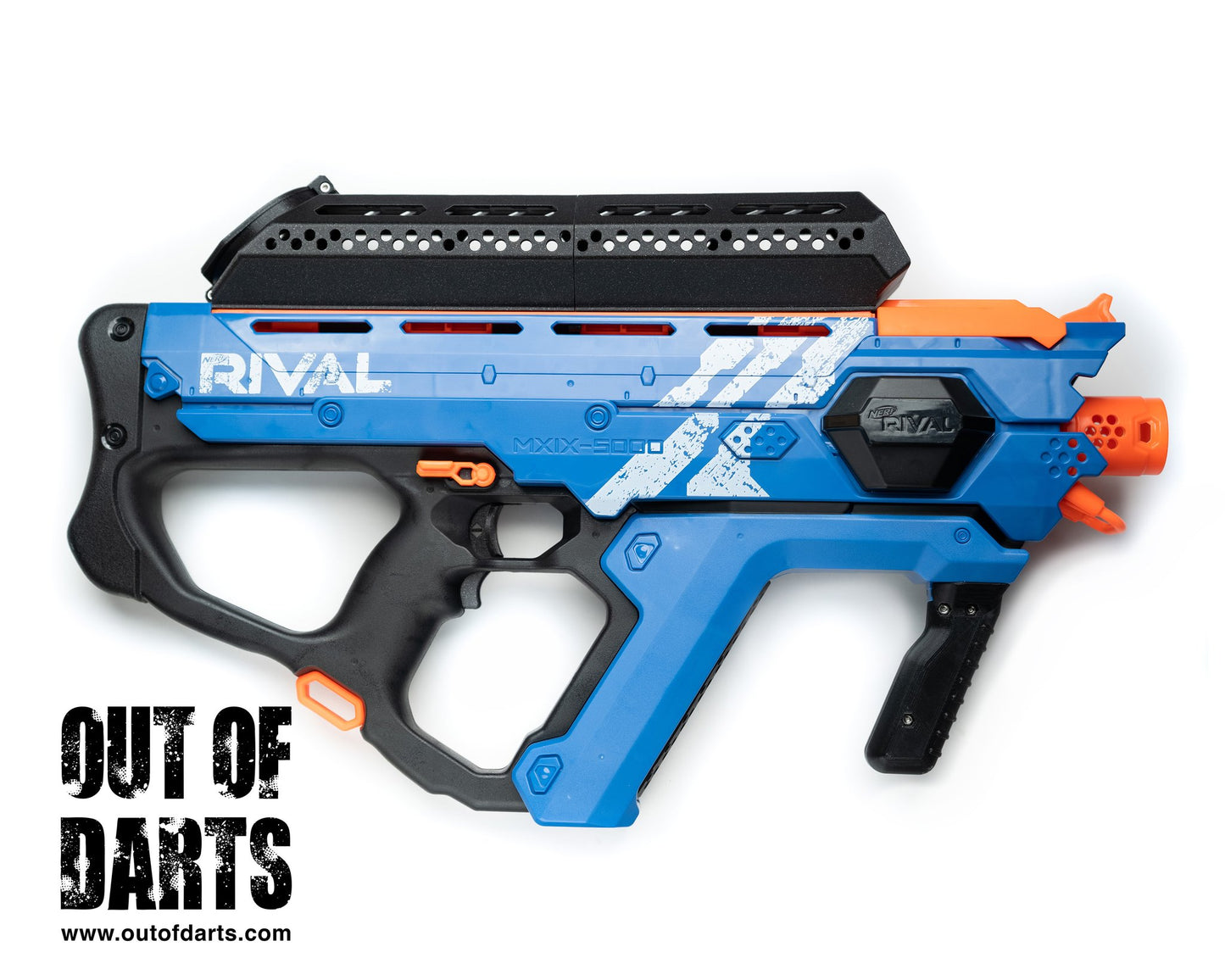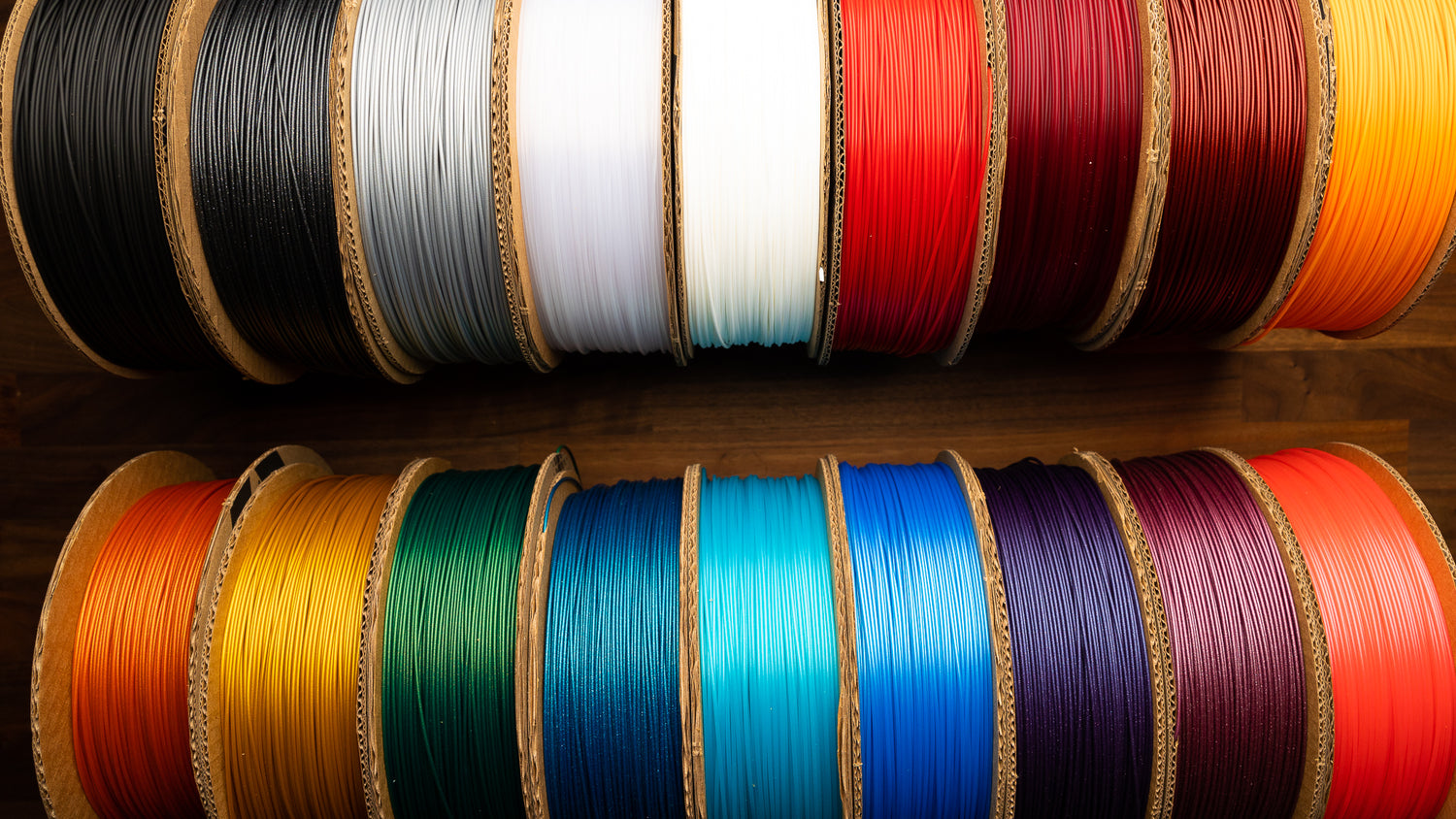 Amazing!
The video tutorial is amazing and the printed parts are very high quality. I love my perses and it works perfectly. The only issue is that fitting the lipo inside of the battery cover *with the alarm connected* is very very hard. I am amazed that I got it all to fit, but this is something that I will constantly have to do as I take the battery in and out to store and charge it. Perhaps it would be better if the kit came with a smaller battery.
Nerf Perses Mod Kit
This was my first nerf mod. This kit made it very easy for a first timer and gave the Perses that little extra to make it a blast to play with. If you can solder, you need this kit if you own a Perses.
Great kit, though a few quibbles.
Great kit, and I followed Luke's mod guide almost exactly. However, the kit didn't have any updated instructions to tell me what to use the black 18awg for. Plus, no XT-60 M like in the video. However I'm not knocking the kit for that as the kit isn't advertised as having the XT-60 M.
Still and all, very good prints that fit perfectly except the comfort pusher trigger, which bound on the shell when I closed up the blaster. I'll have to figure out what exactly to sand down, but till then I'm using the stock trigger modified per Luke's instructions and it works perfectly.
I can easily fit my 1300 mah turnigy bolt 3S battery in there, or my Zippee 1500 mah 120C 3S as well. Great for my load out versatility.
This blaster was already ridiculously stupid fun on 9.6V NiMH and just an expanded hopper, and now it's even more fun with better trigger clicks and way faster rev and rev lockout for the conveyor.
I'm pleased.
Perses Mod
I received the kit and proceeded to apply it to our Perses. My son and I are delighted how it turned out. Exceptional Customer Service, Great Quality Product and Great price!!! Thank you!!!! Highly recommended!
Amazing
This kit takes the perses from being fun to being amazing. Completing the setup wasn't to difficult and was totally worth the time spent in the end. Really happy with the purchase!