Regular price
Sale price
$99.00 USD
Unit price
per
Sale
Sold out
LEAD TIME: 1-2 WEEKS
PRODUCT DESCRIPTION: 
3D-printed Jupiter Blaster, designed and engineered by Out of Darts and Tarik. The Rival Jupiter Blaster Kit has been several years in the making and is a build-it-yourself design. This is a DIY kit and requires assembly. This kit does NOT include a magazine, battery, or charger. 
*Do not use new Headshot ammo with this blaster, the new formula is too stiff and will burn out the flywheel motors*

FEATURES:
• Ball detent spring retention for magazines (no magazine release)!
• Full auto with multiple fire rate motor choices, rate is determined by different RPM pusher motors
• Custom roller pusher
• One in the chamber: when a non-empty magazine is removed, a ball is trapped in the custom roller for the last shot.

COLORS:
Primary = Shell
Secondary = Grip
Accent = Trigger, Rev Trigger and Hop-up (Nozzle)

SPECS:
• 100 FPS w/ hop up
• Compatible with all Rival ammo and 12-round magazines (not included)
• Compatible with the proton pack (3s Kraken only)
• Fang ReVAMPed motors running on 2s or Kraken motors on 3s (identical performance).
• Works with most 2s (Fang ReVAMPed) and 3s (Kraken) batteries up to 1000mAh (some 3s are too tight)
• Battery compartment size: 85x42x22mm at the shortest points
• Multiple gear motor options.  Please note, 3s rate of fire will be 50% higher than the 2s rated listing.

KIT INCLUDES:
• 10x 3D-printed parts in PLA
• 2x Fang (2s) or Kraken (3s) motors with mounting screws
• N20 Micro gear motor (pusher) in a variety of specs
• Gear motor PCB and JST connector for easier soldering
• Genuine Omron 21A (REV)
• 21A clone button switch (TRIGGER))
• XT-60 connector pair
• Toy screws
• Machine screw for battery compartment
• Heat shrink
• Does NOT include Battery, charger, or magazine/ammo.
WHAT YOU NEED ASIDE FROM THE KIT:
• 
Battery (linked below, make sure to match the voltage of your blaster choice 2s or 3s)
• 
Charger for
• 
Soldering iron and Solder
• 
Basic tools (Wire strippers, helping hands, #0/1 hobby screwdrivers)
• 
Safety glasses (for soldering)
• 
Rival magazine (not included)
ADDITIONAL LINKS:
• 
Jupiter Thumb Screw
•
Ammo
•
LiPo Starter Pack
LiPo battery (2s motors ONLY): (With pre-wired XT-60, only available here!):
•
Lipo Graphene 2s 950mAh 65c
•
Lipo Zippy 2s 1000mAh 40c
LiPo battery (3s motors ONLY):
At this time we do not have any compatible 3s LiPo for this blaster
Charger:
•
SkyRC Accucell S60 Lipo Charger
•
Out of Darts E3 Compact Lipo Charger
Share
View full details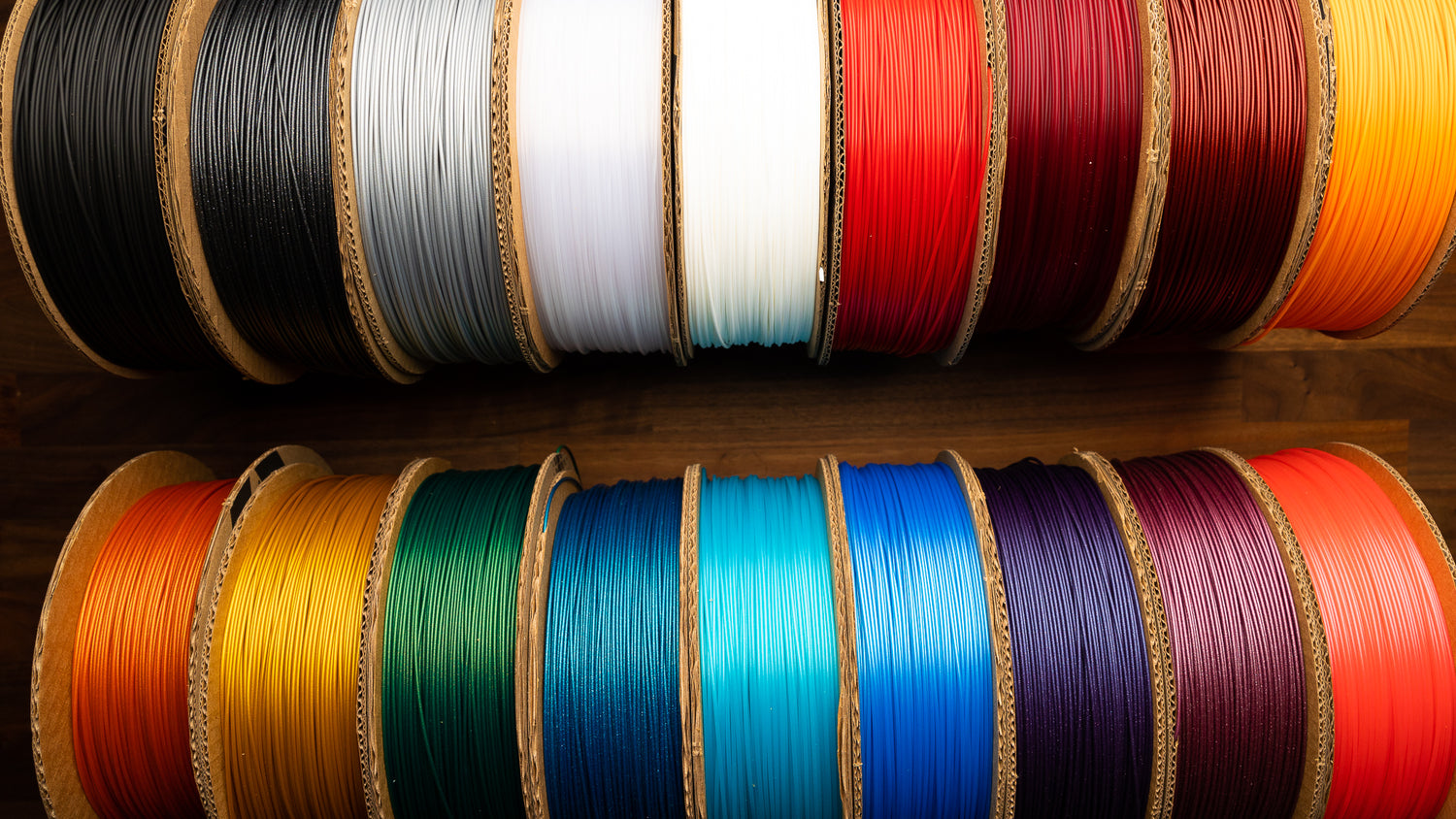 OUR FILAMENTS
We print primarily with Proto-Pasta HTPLA and PLA. Check out our full range of colors here.
3D printed parts should not be left inside hot cars or excessively hot environments.
its pretty good
the screws were a little karge but over all a pretty good blaster
Amazing, Needs better screws
I love the blaster but definitely think it needs threaded inserts. I have taken apart the gun 5-6 times and the screws have begun to strip the plastic. For a hobbyist blaster, it would be nice to see a better design with the idea of the customer in mind.
Great blaster, bad screws
The Jupiter once assembled is an amazing product, 10/10 I would recommend everyone that attends nerf wars of any type have a jupiter+proton pack.
The build guide is great, 10/10 clear and easy to follow.
The screws provided in the kit really stink. 0/10 They fit way too tight most of the time and they are extremely easy to strip out. I ended up exclusively using screws leftover from old nerf projects to avoid having poorly fitting stripped screws throughout my blaster.
Just difficult
It took a very long time to get here and when it came it didn't have instructions so I watched a confusing youtube video and asked a question answered a about a month from then and then realised the screws where to short. I don't even now what other parts I'm missing cause I only made it to step 4!
Amazing Little Blaster
Easy to assemble, great video guide to go along with it. Definitely want to get another with a proton pack!