Regular price
$10.50 USD
Sale price
$10.50 USD
Unit price
per
Sale
Sold out
PRODUCT DESCRIPTION:
This Tri-Mag Connector for Tachi Magazines allows you to interconnect three magazines. If you like a minimalist lightweight loadout, this is for you! Magazines not included. This was designed with the Nexus Pro and Max Stryker in mind. Note: some 3D printed catches may not be strong enough to hold three magazines properly.
*Not compatible with Dartzone Pro Mk3 Side Rails
FEATURES:

• Designed to perfectly angle and fit the Tachi magazines (talon version coming next week)
• Holds 3 magazines
• Non-permanent design screws together with two machine screws
SPECS:
• Material: 3D Printed PLA plastic
• Weight: 1.5oz

ADDITIONAL LINKS:
• Tachi Magazines
Share
View full details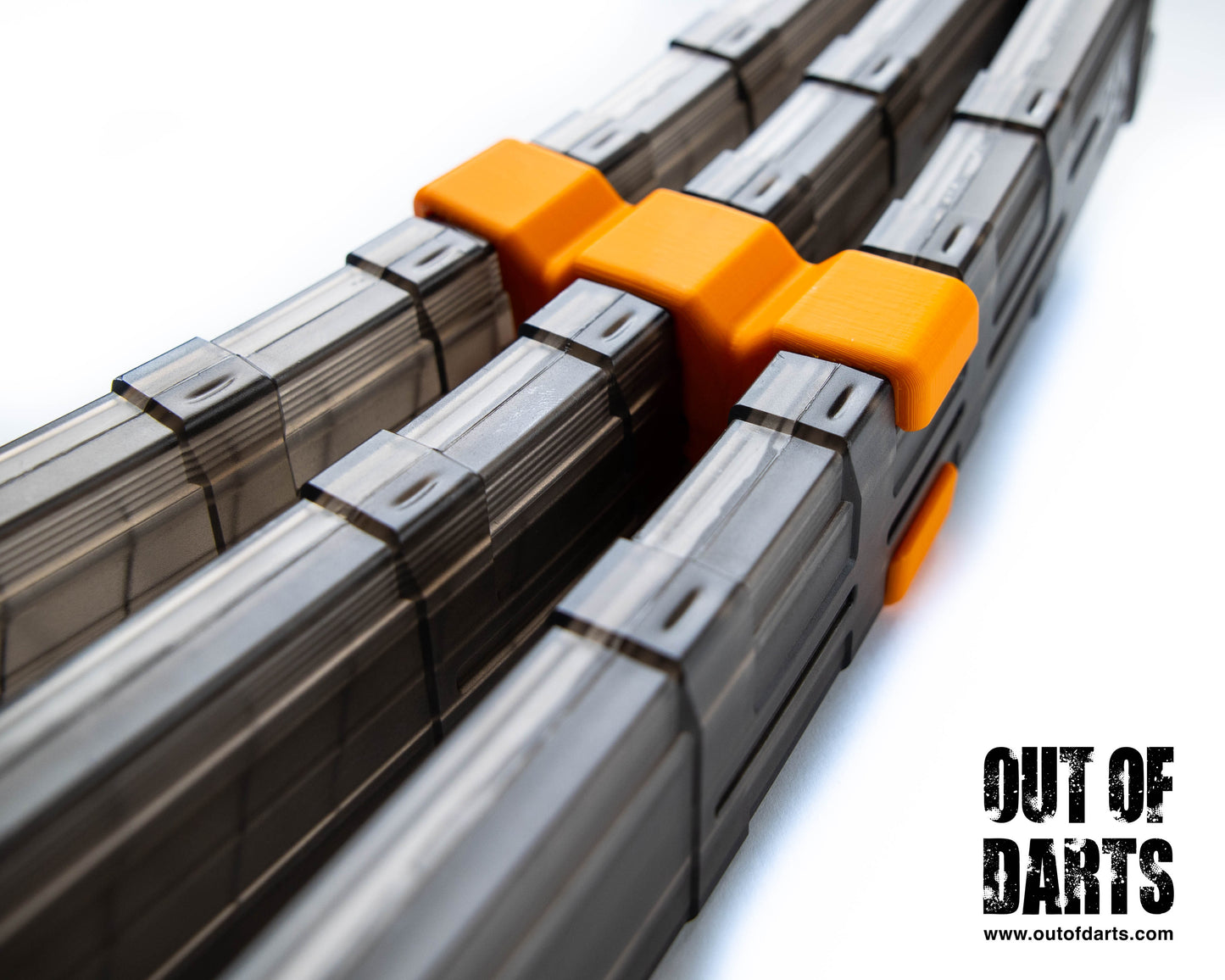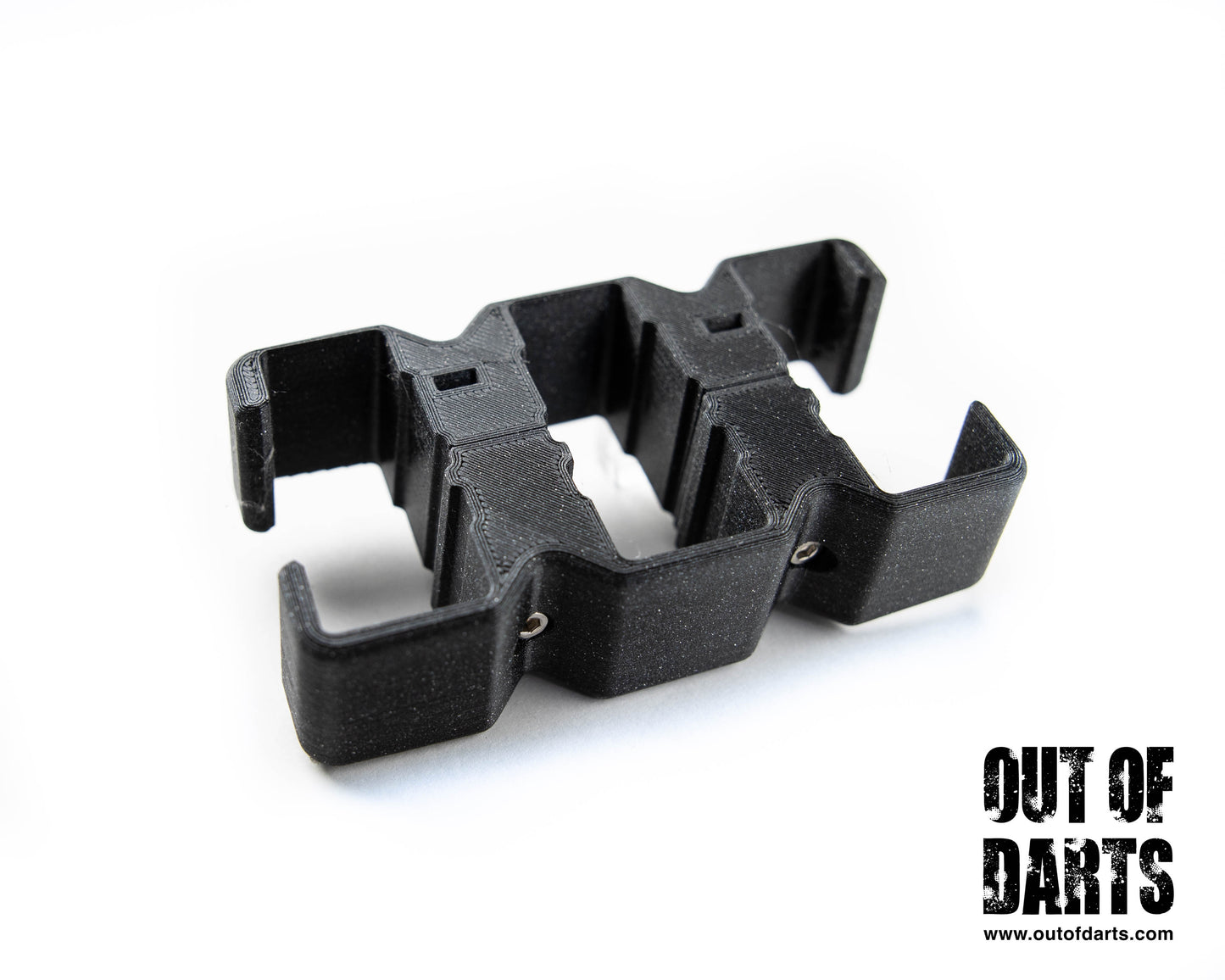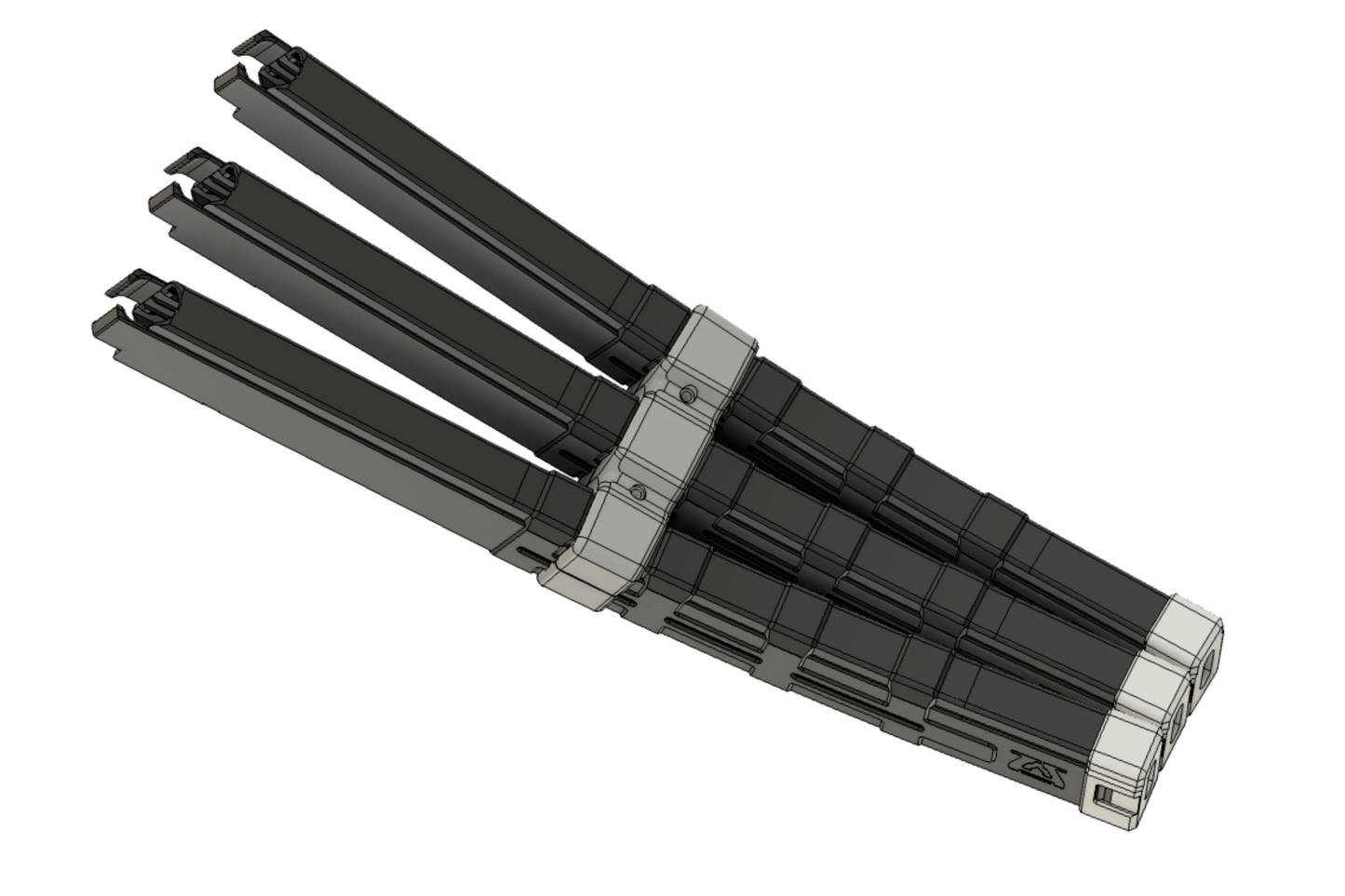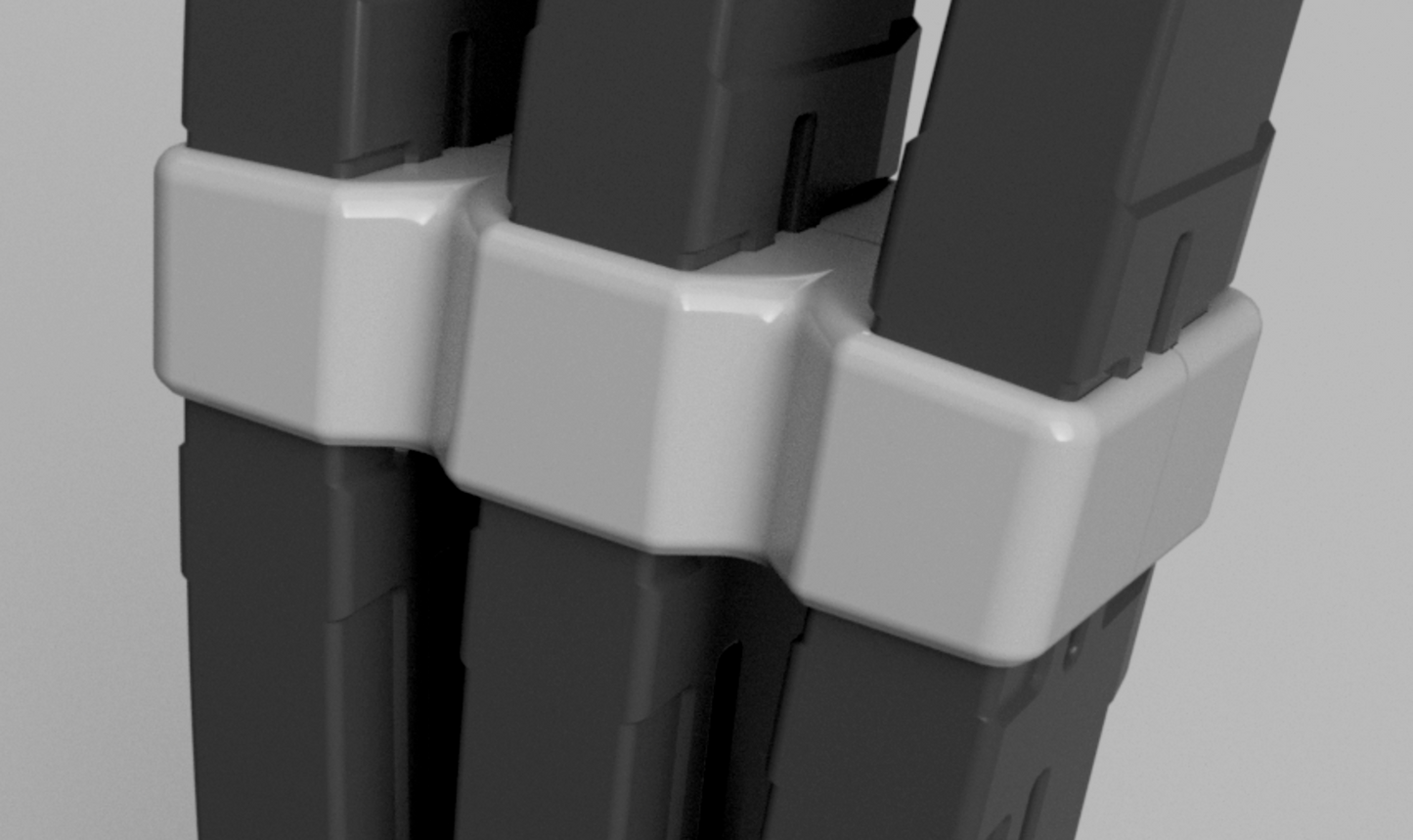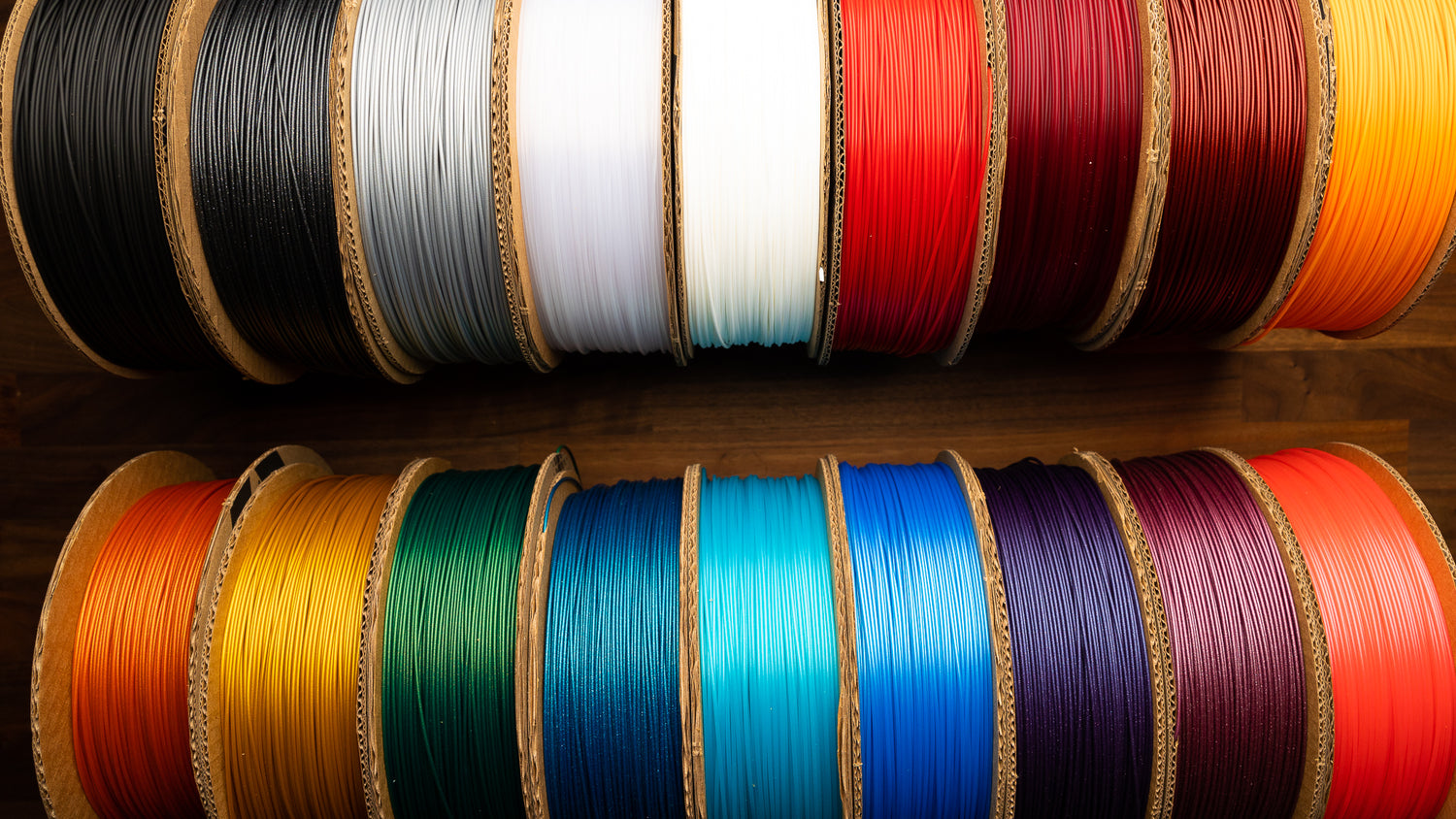 Minimize loadout and faster reloads.
With this tri-mag connector, I was able minimize my full auto meowser loadout to just a belt and a dump pouch. Also reloads are a lot faster, since I don't have to transfer empty mags to my dump pouch.
Dart Reloading on the go
Picture this: you ran out of darts (somehow) on 3 tachi mags. But, you take some darts of the floor from the barrage of fire from the enemy. You insert the darts into and one of the two other magazines that are available, and you return fire, winning the game. Basically, the other magzines will hang off your blaster and you can reload them. With 87 darts at your disposal, unless you have a 50 rps blaster, you are almost guaranteed to not run out of darts (get it?)
Increase capacity
This connector should exist for every magazine ever because of how well it works. if you have a few tachi mags, this purchase is a no brainer.
Works really well! Strong
Super strong design! It fits snug and forms a nice triangle with three 29 round mags! Hilariously, I'm never "out of darts" anymore
Amazing product
Print quality and product is top notch…. Best way to hold tons of ammo on blaster…. Make sure not to over tighten or your mags will have a hard time feeding darts