Regular price
Sale price
$3.00 USD
Unit price
per
Sale
Sold out
PRODUCT DESCRIPTION:
This is a great, entry-level 3s 130 motor. It features our new slanted vent design. Mounting screws sold separately here

FEATURES:
• 130 sized affordable 3s motor
• Ideal for low to mid crush applications
• great for HvZ or low fps/superstock wars
• Reliability on par with offerings from FoamBlast

SPECS:
• 35000 RPM
• 410 G CM Stall Torque
• 14 Amp Stall Current
• Ideal Voltage 11.1 Volts
• 
130 Form Factor
• Price is per motor
• Shaft size: 2mm (smooth)

Share
View full details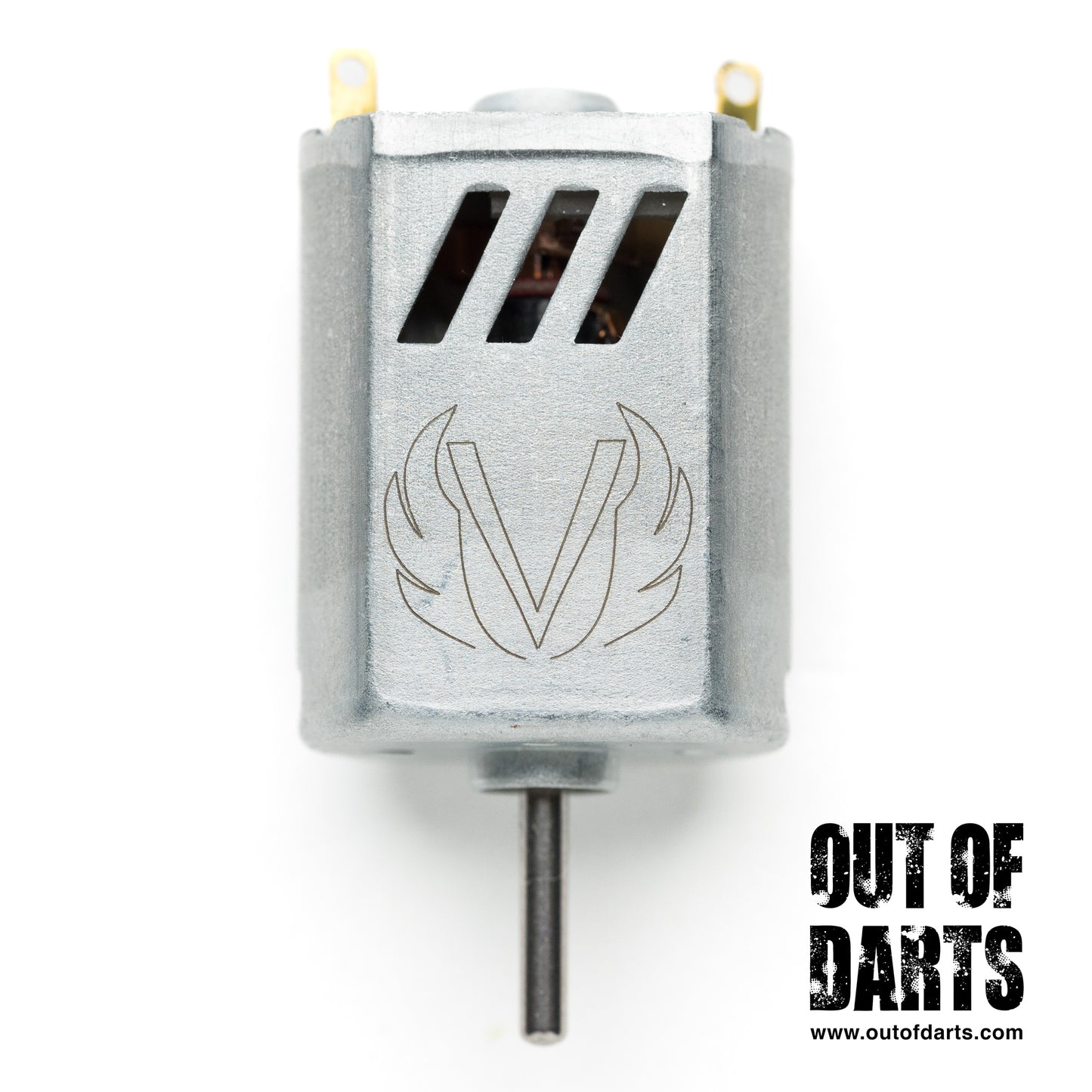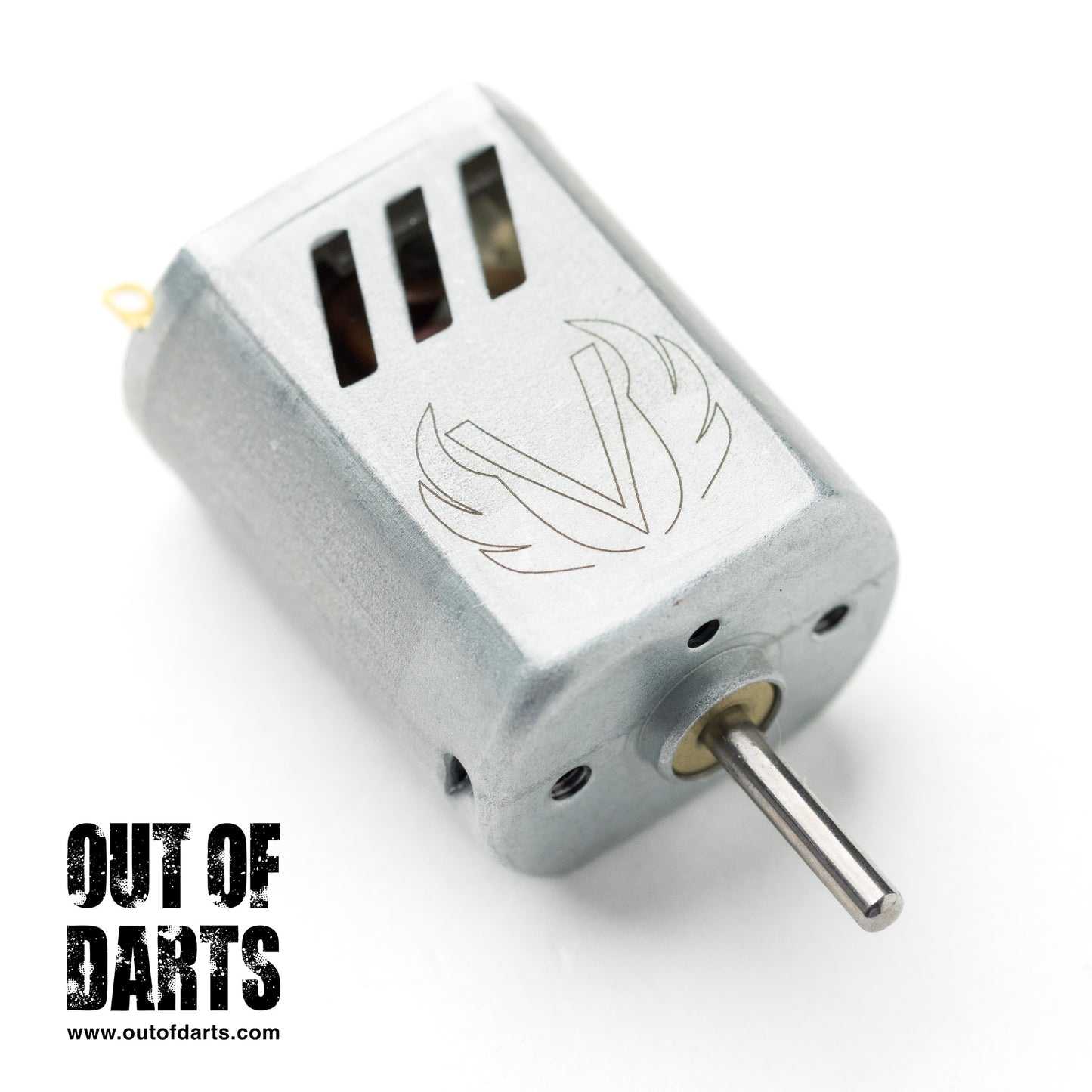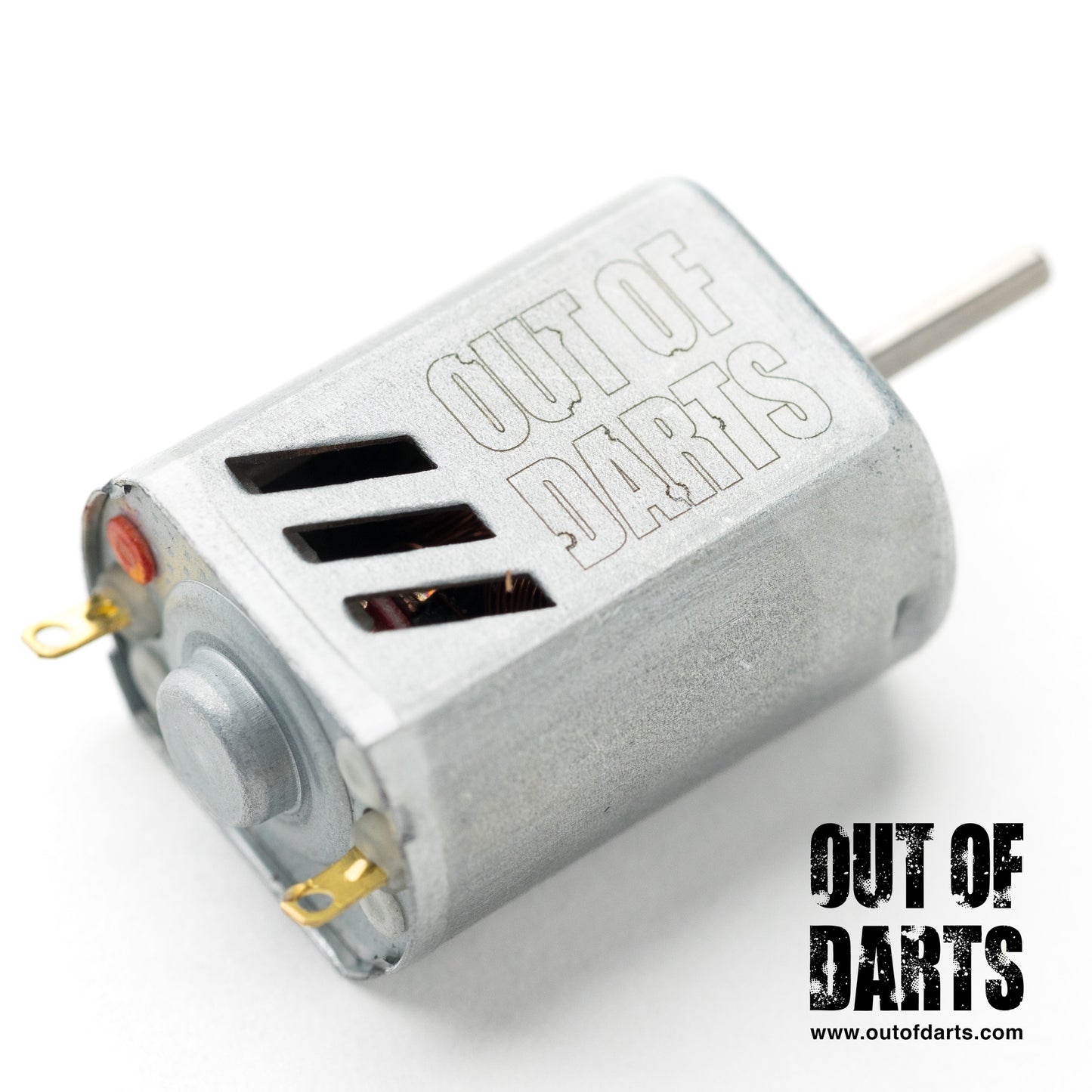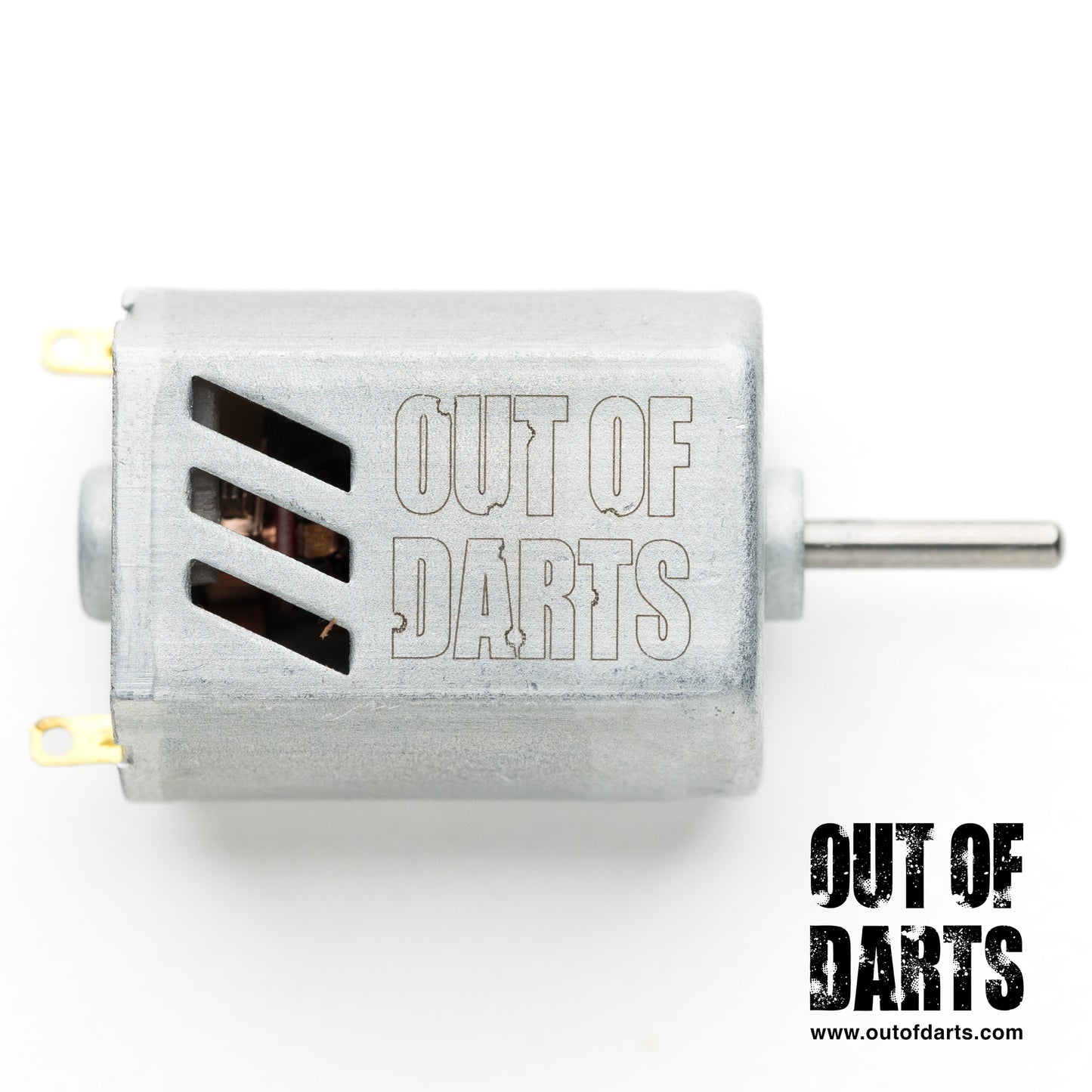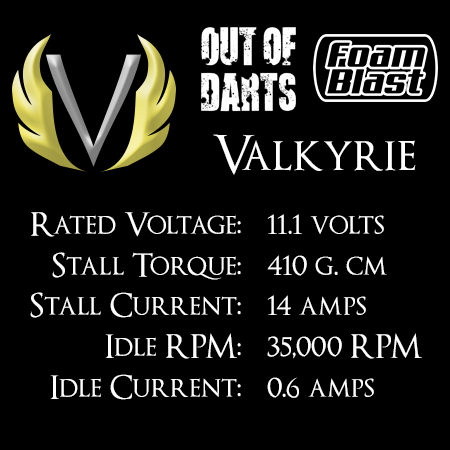 insane
For only 3 dollar's a motor these are awesome and i love how inexpensive they are as I am a budget baller but awesome motor 11/10.
Great for 3s Lipo builds on a budget
I use these on many lipo builds when I want something above 100 fps on a thin budget. Most stock wheels/cages will hit 100-110 fps on these motors with a max of about 160 using high crush set ups. Has enough torque and fast spin up for full auto as well. If you want MAX performance, buy krakens. If you want higher performance at a great price that is slightly below max, Valkyries are the way to go!
I used these on a Buzzbee Rebel mech recently with great results and also worked well as an upgraded pusher motor for the Dart Zone Destructor.
3s Lipo Ragefire... Cuz Why not?
This thing rips. Two valkyries, a flywheel cage I found on Thingiverse, and Worker Diagonal Metal Flywheels in rose gold. Its pretty and it rips. I do need a longer chain to feed this thing. XD
OOD Valkyrie 130 3s Motor for Nerf Blasters
Good motors
used these in my gryphon, getting a nice 120fps with a mid-crush setup