Regular price
Sale price
$10.00 USD
Unit price
per
Sale
Sold out
PRODUCT DESCRIPTION:
The Worker 9KG Bolt Plunger Kit for Longstrike CS-6 allows you to increase your bearing capacity and it's compatible with short dart mags. We have all of the different parts available to make your Longstrike CS-6 short dart mag compatible.  You can buy these parts individually, or as a kit.
FEATURES:
• Compatible with Short Dart Mags
• Durable metal construction
• 
Bolt prime is compatible with Terminator, longstrike and longshot
Share
View full details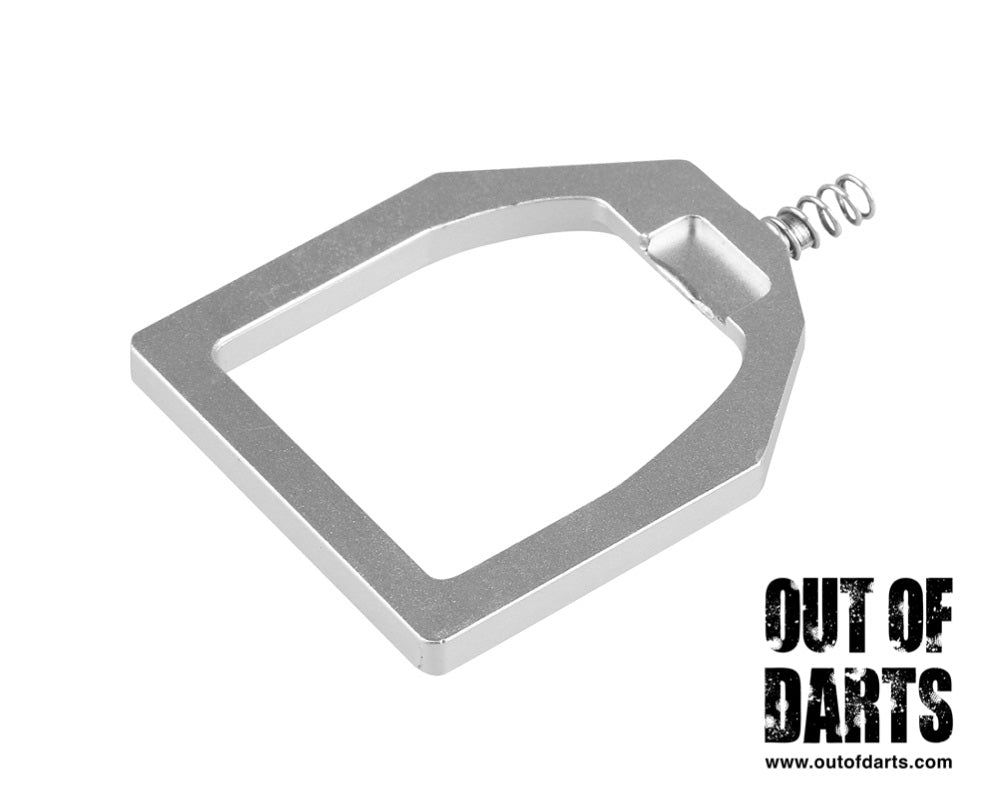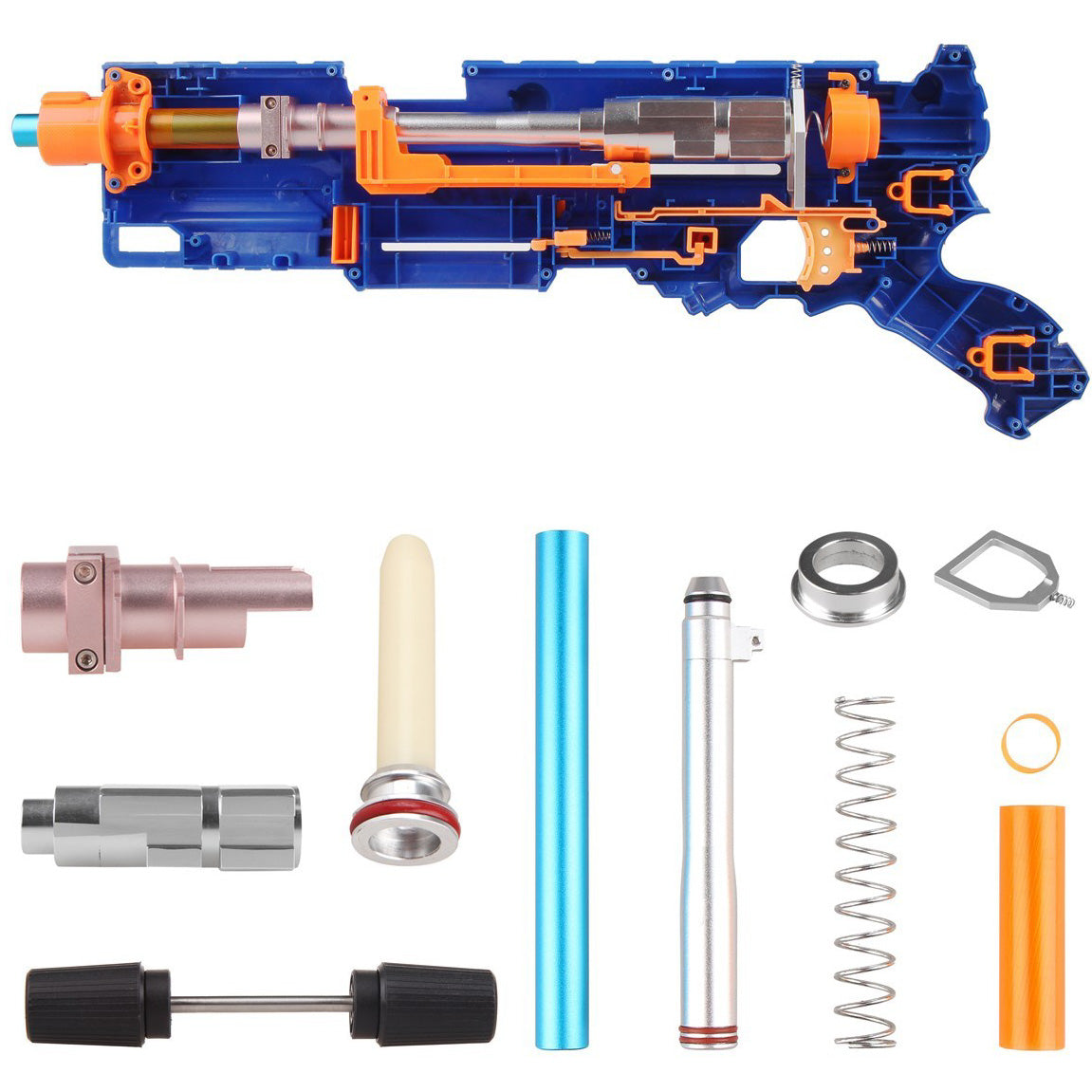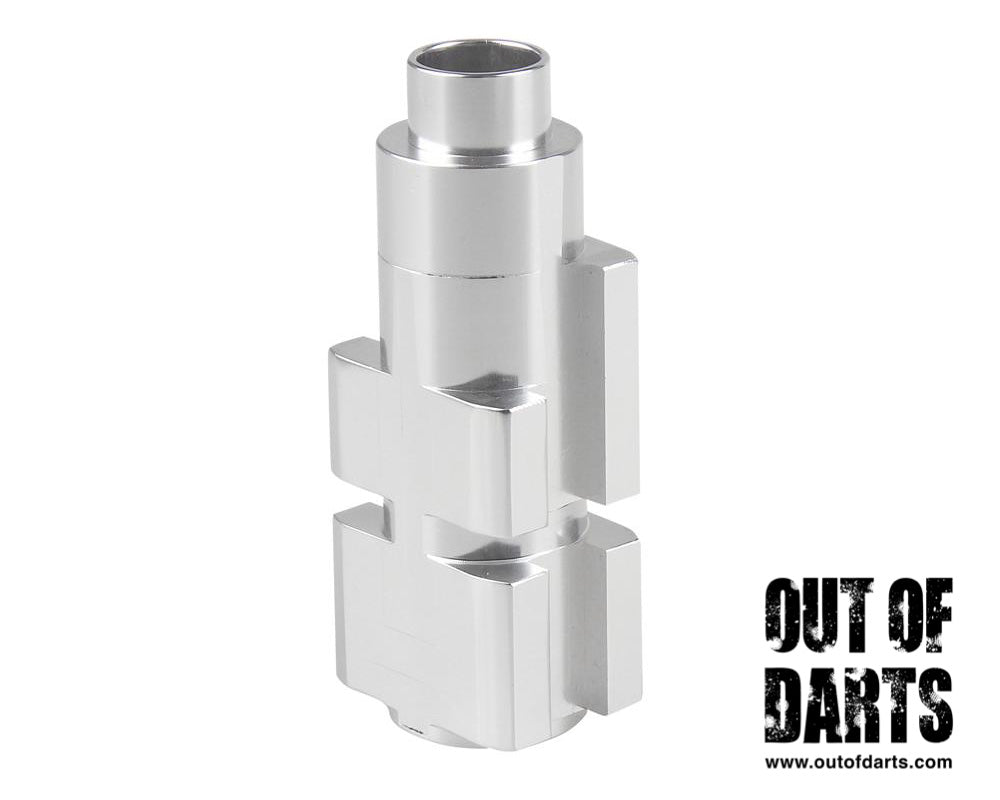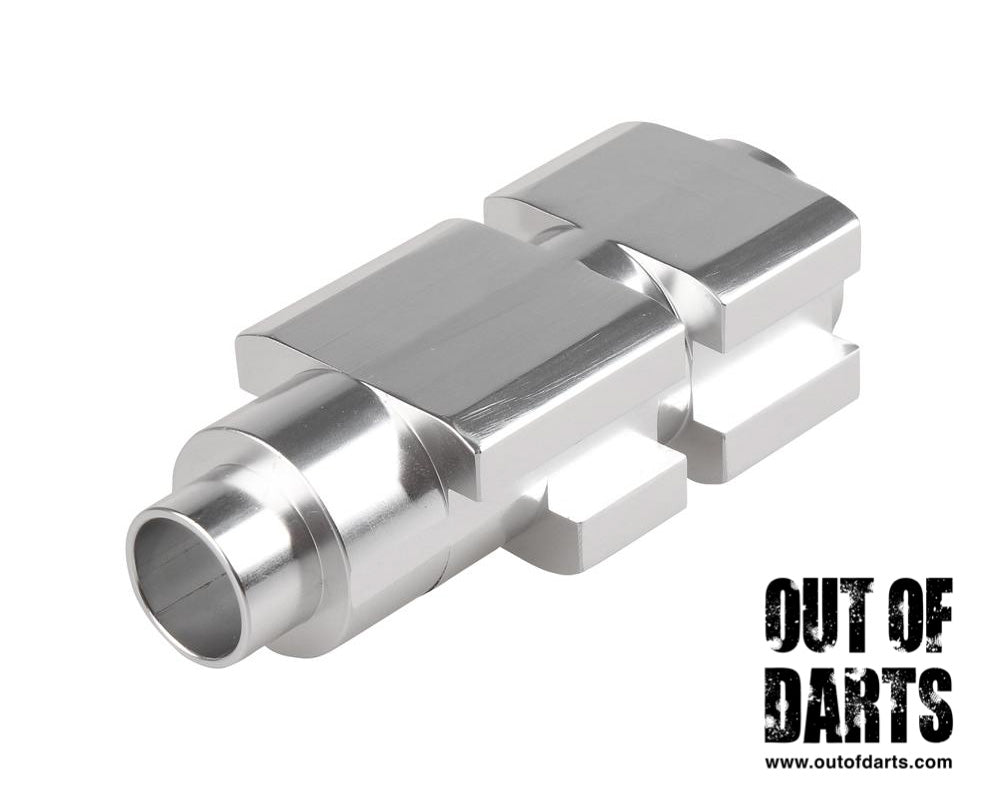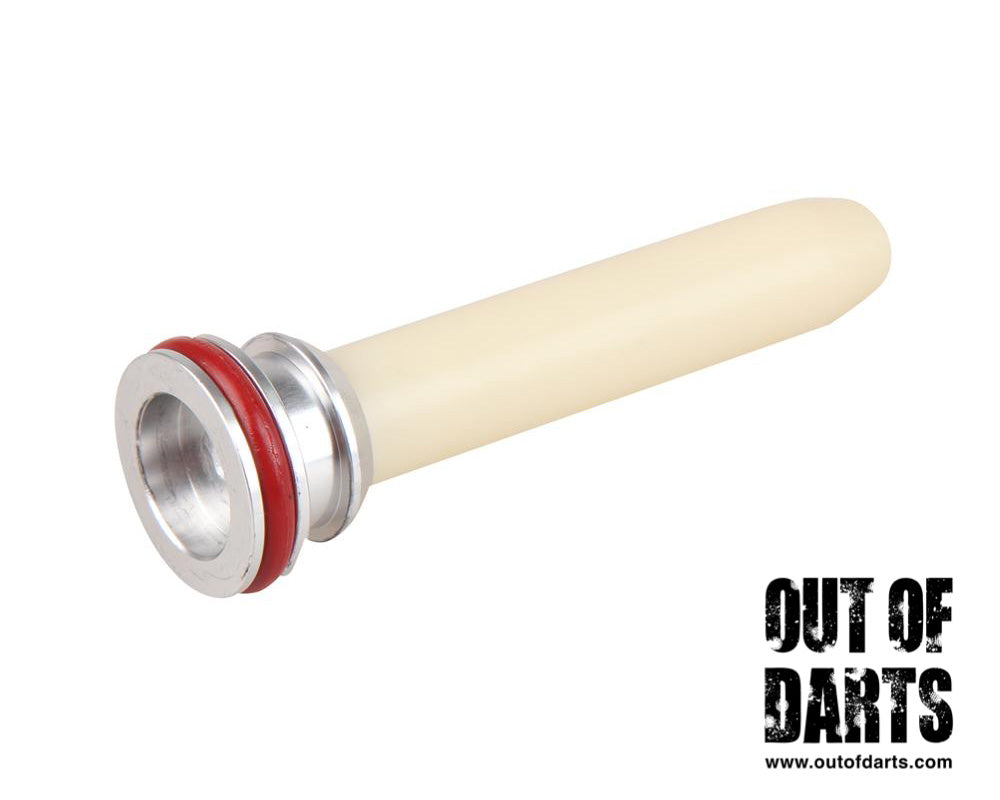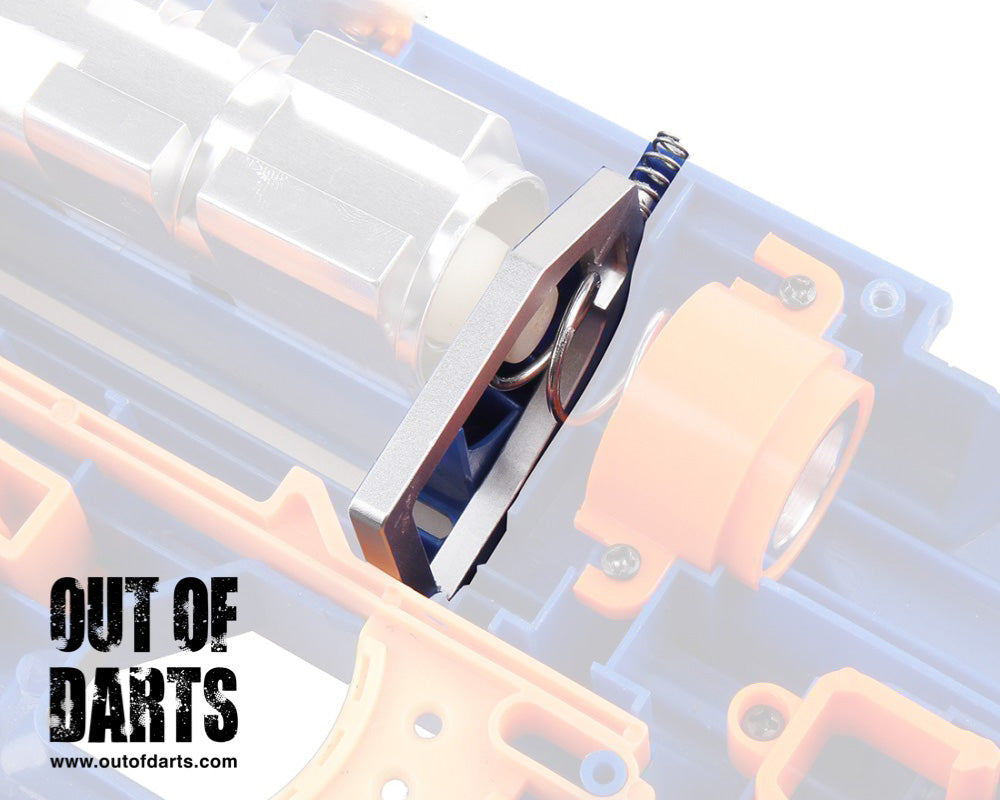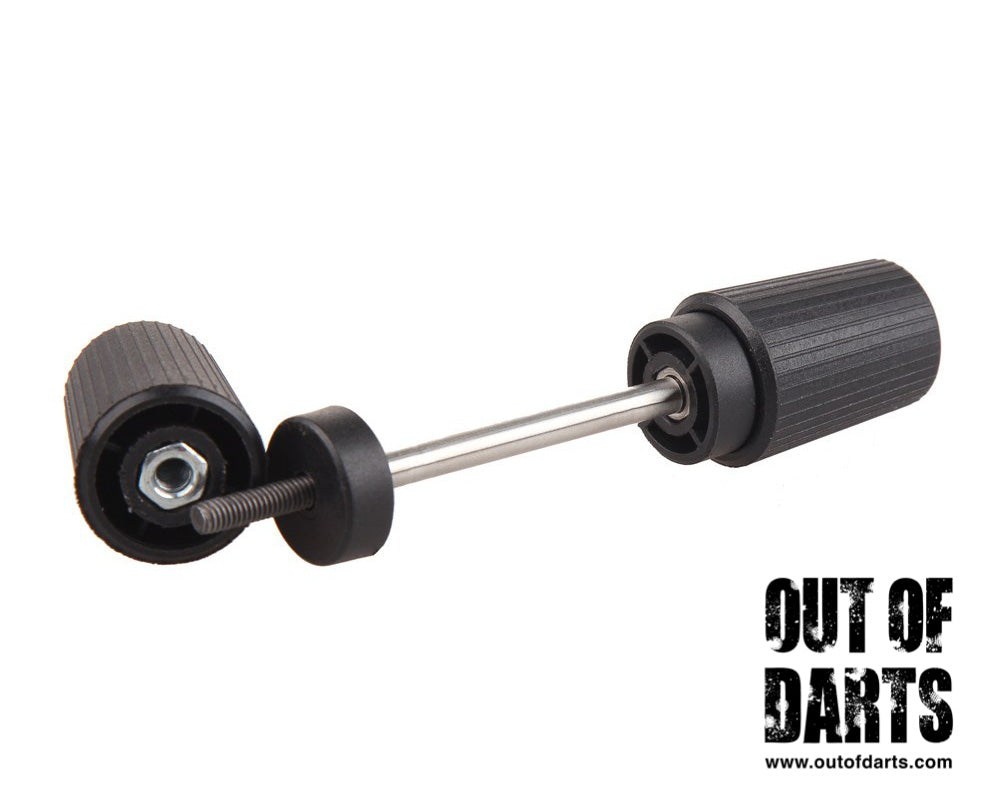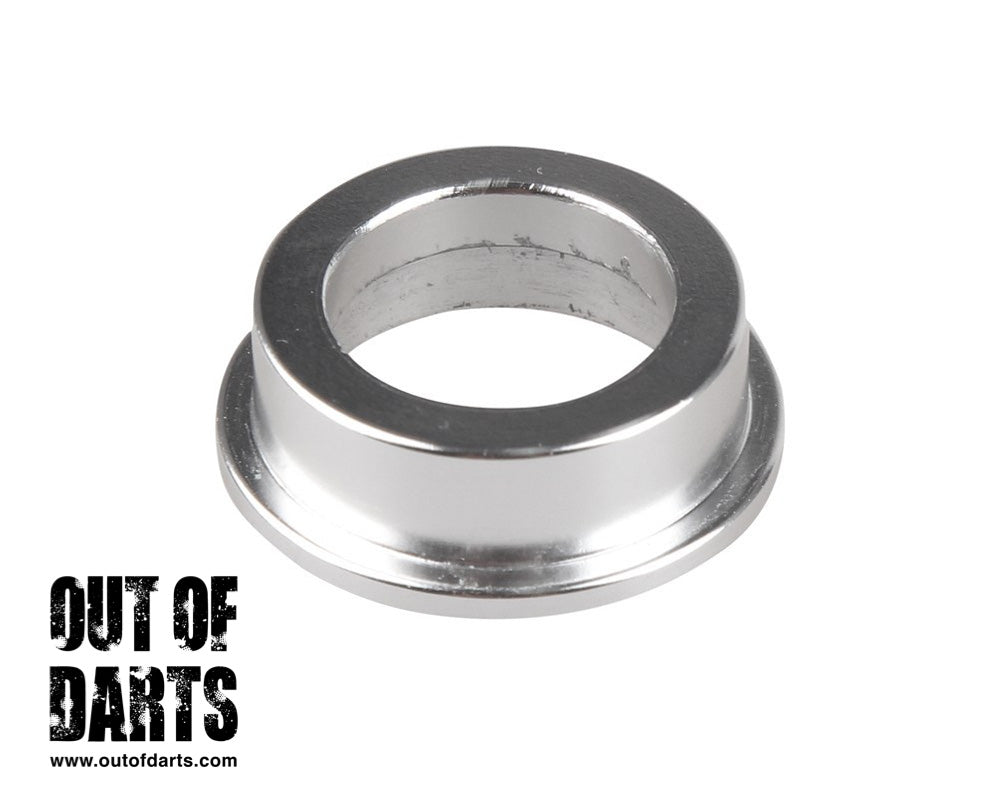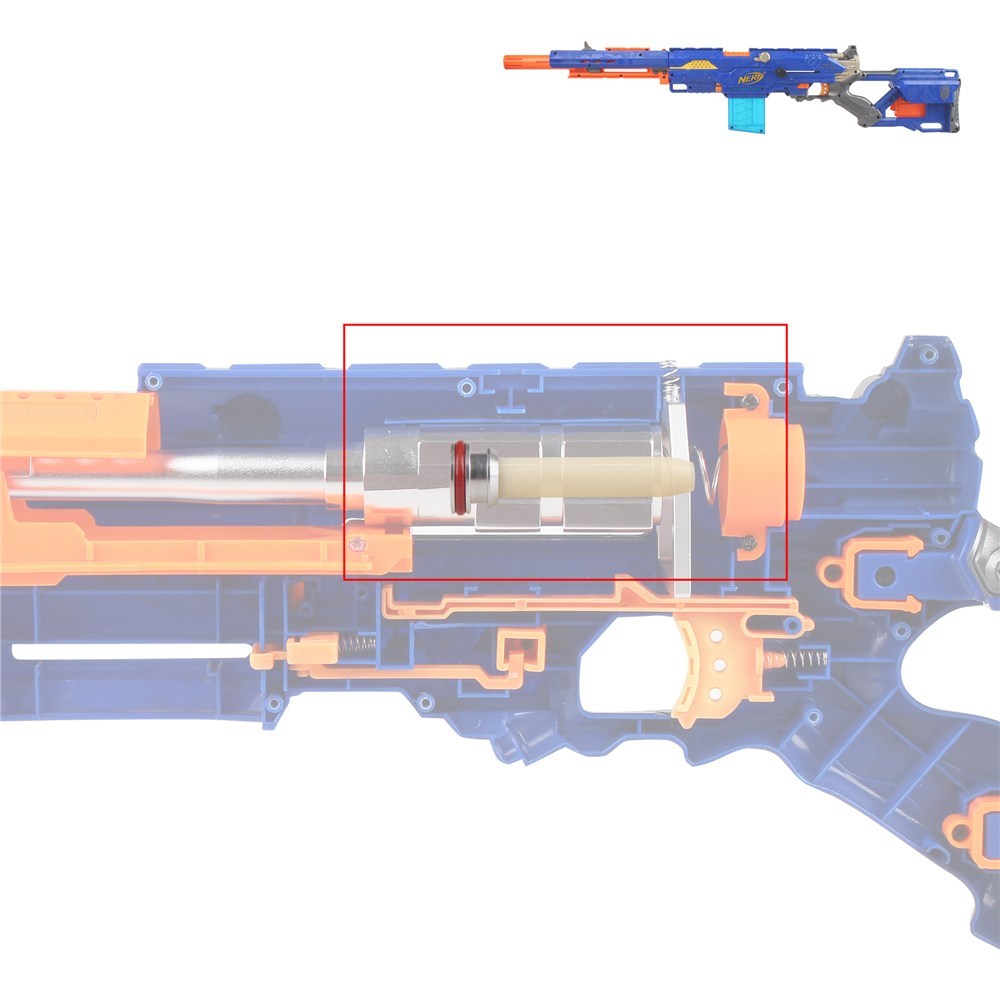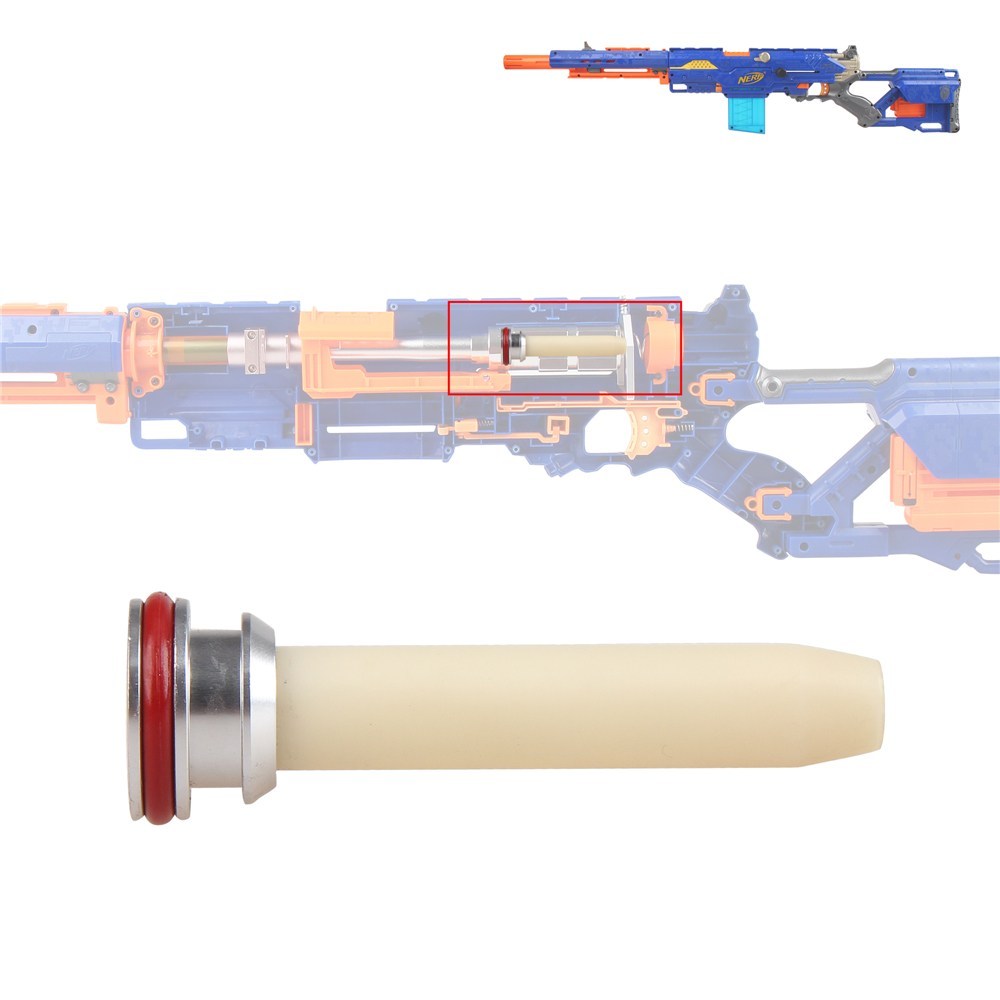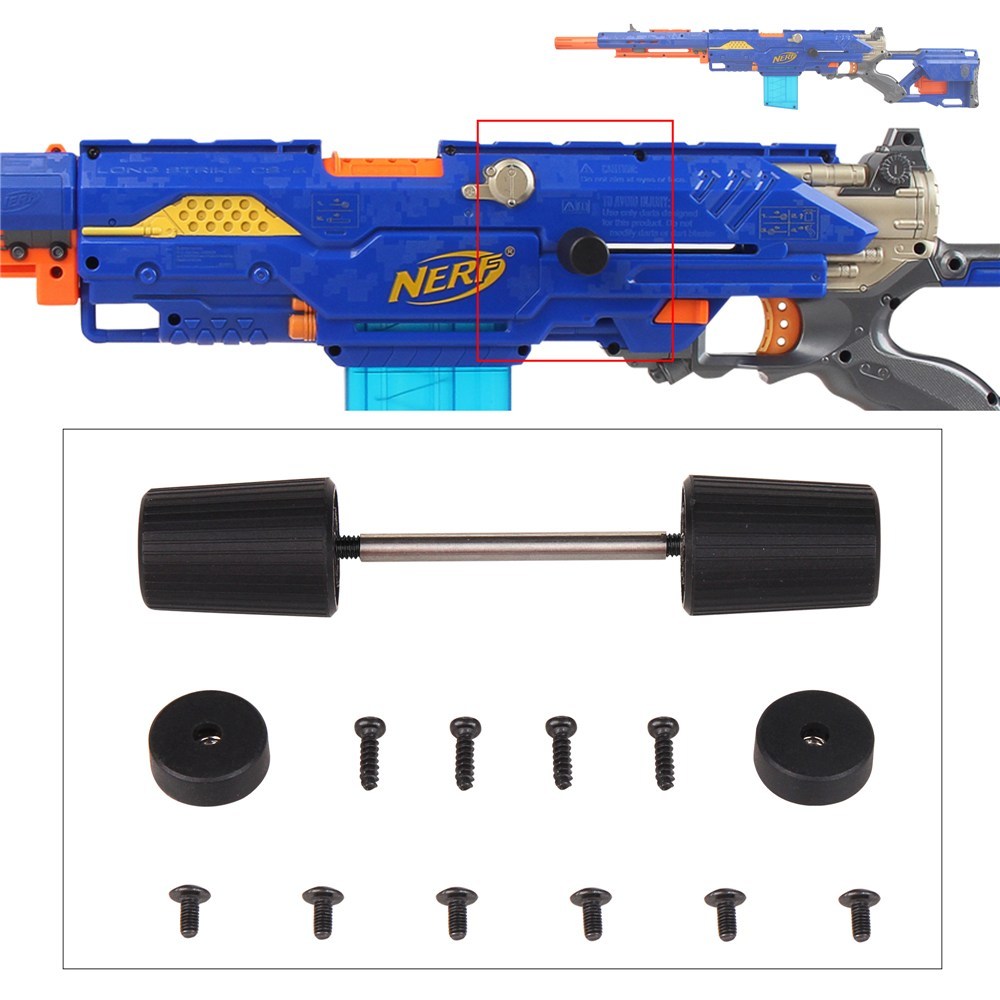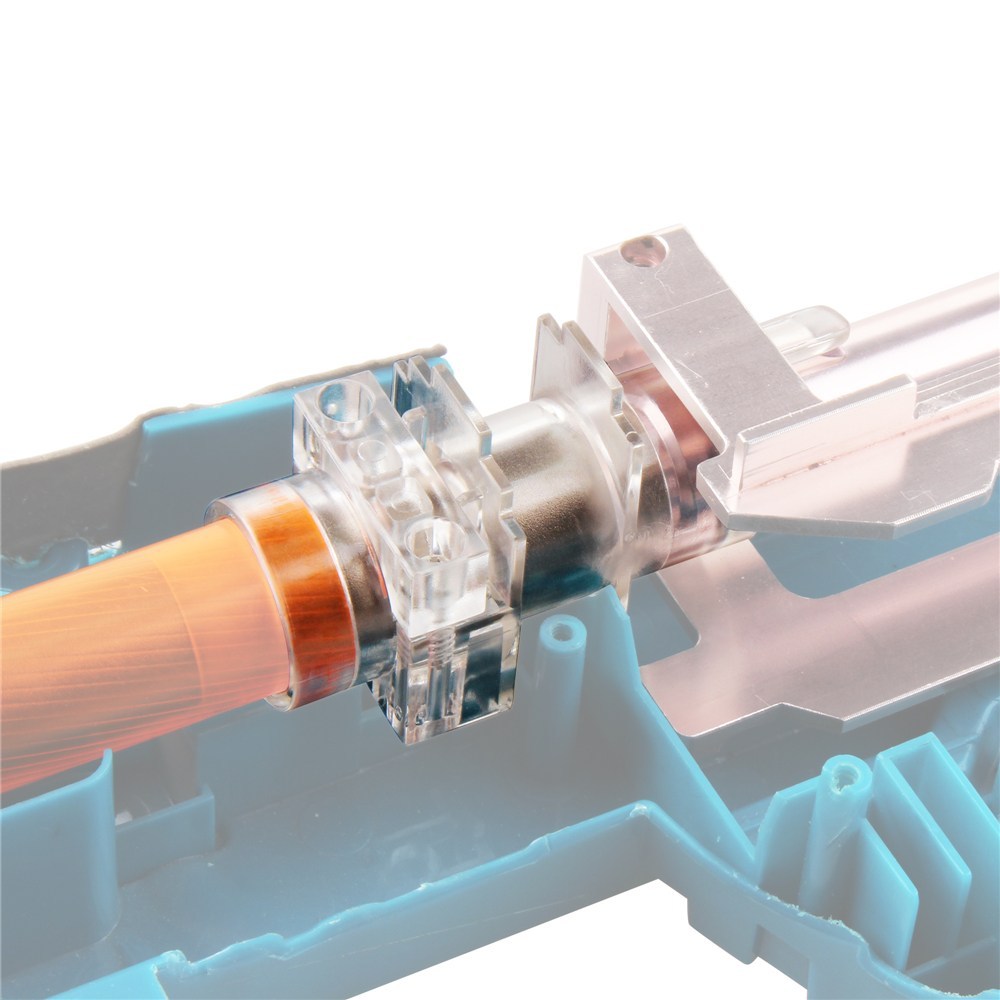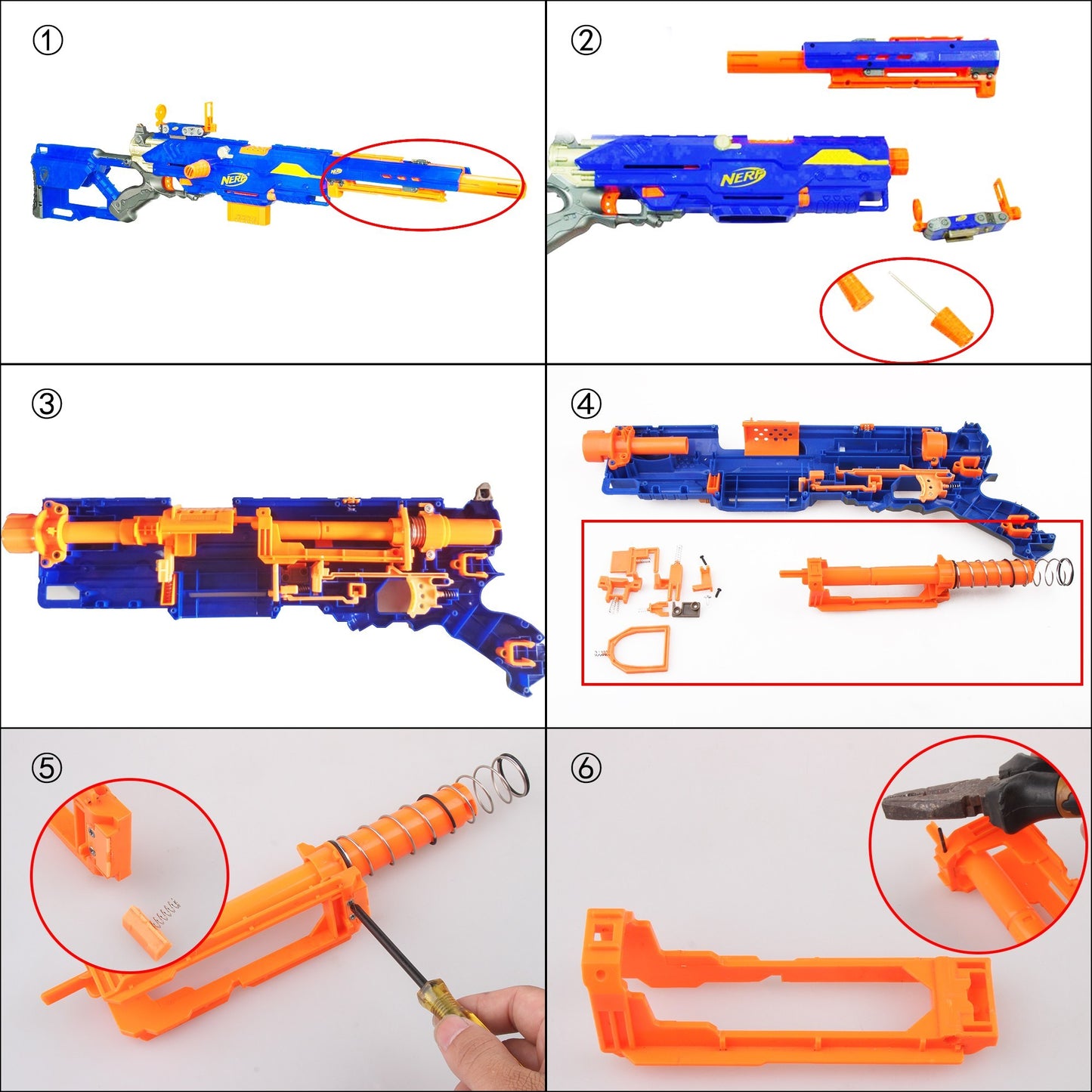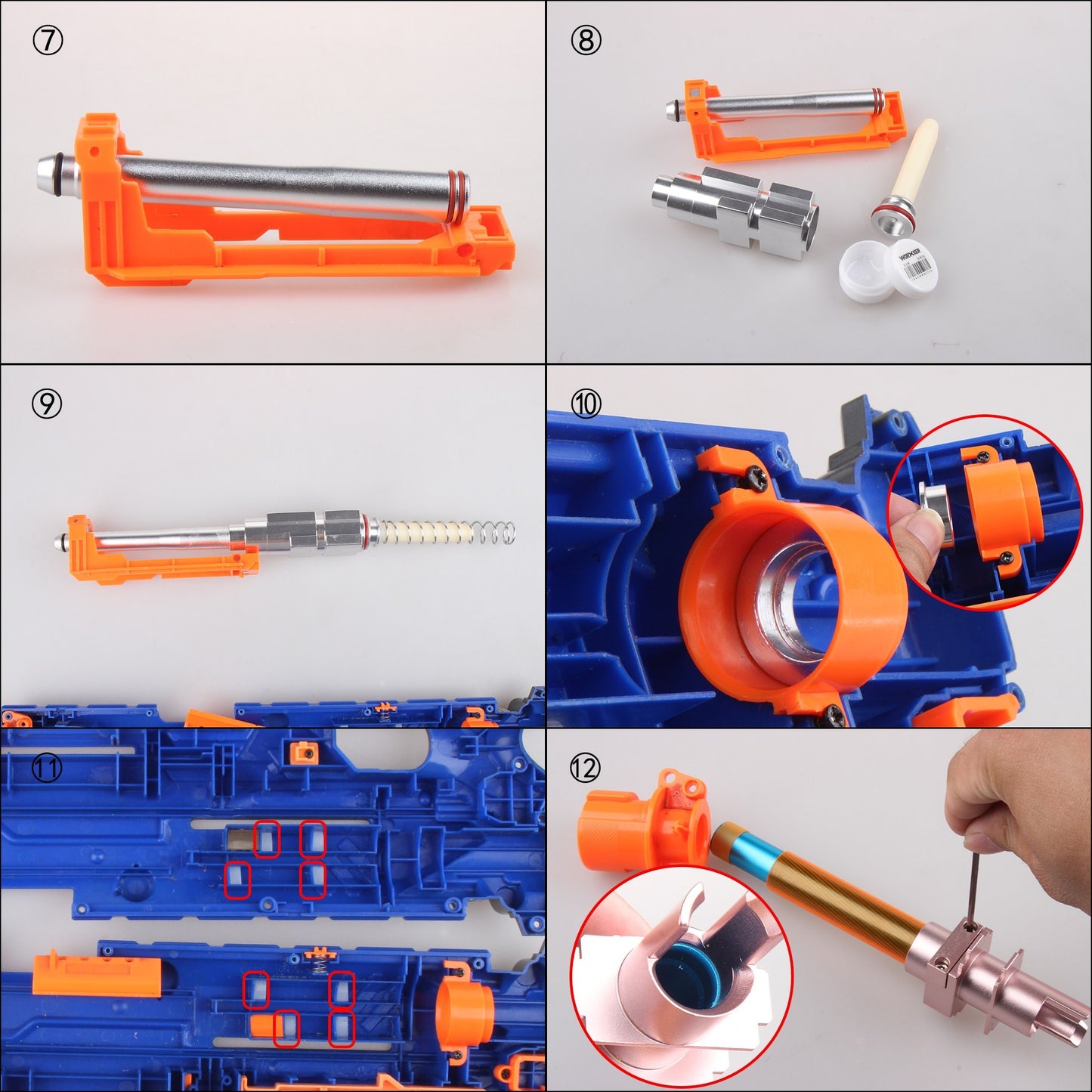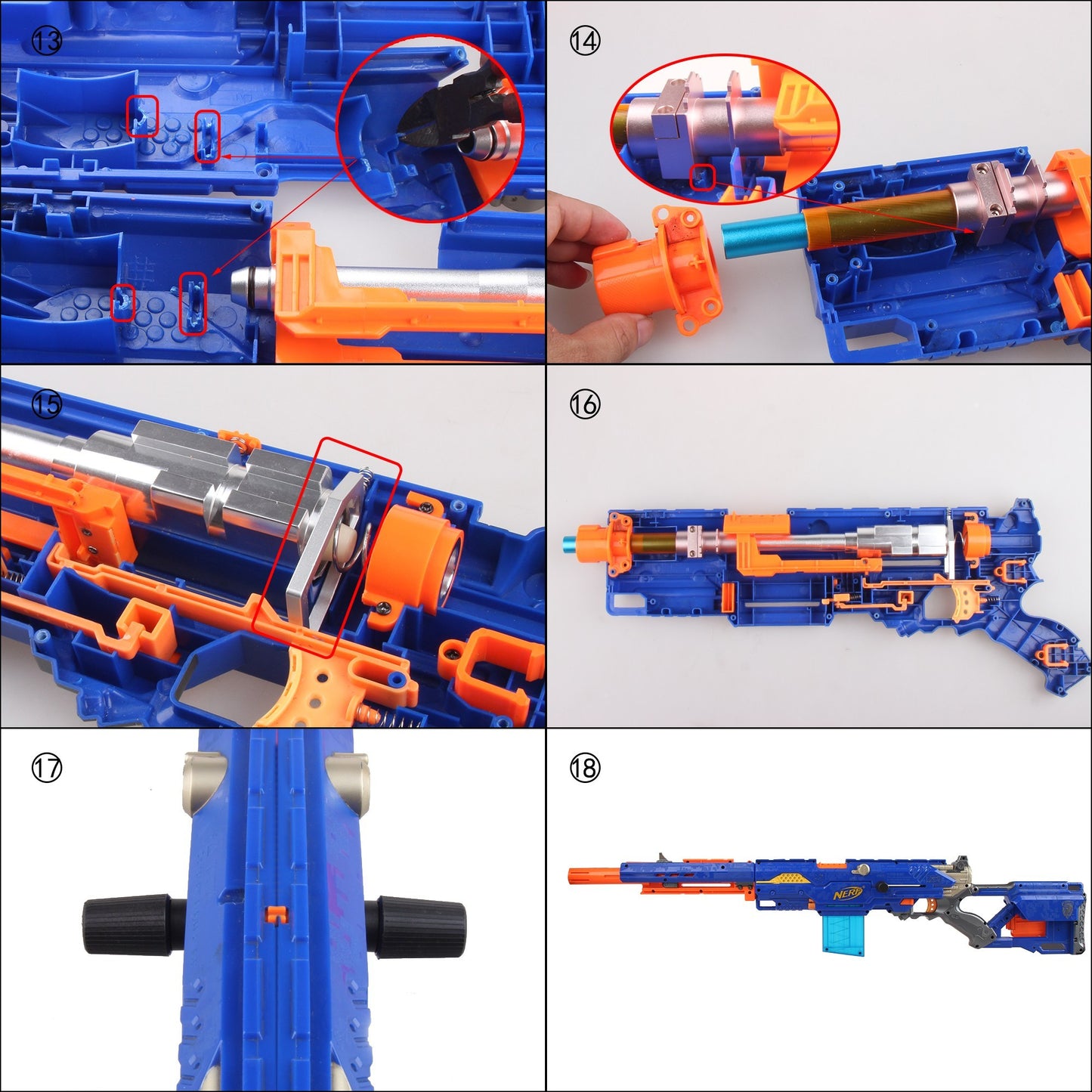 The kit is cool, but the metal catch cannot handle a 12kg retaliator spring. I have had two catches wear out on me. The metal plunger rod slowly shaves the catch down, and after about 100 shots it stops working. I do believe that it will work fine with the included spring, but I would not recommend a upgrade.
really nice product to update a longstrike
the spring the kit comes with by default is a little weak (but probably because the kit does not include a sled). upgraded retaliator springs seem to fit well though. with a 12 kg spring, my chronobarrel (just the nerf toy) says its hitting about 150fps. This is way up from the 40 fps it read from stock.
Bit loose but pretty good
The bolt handle is a great replacement for the stock one so I can open it whenever I want, but it seems to come undone when I don't want it to sometimes. But other than that it's great
Awesome kit, but page needs clarification
This kit is really good. I got it for my younger brother's birthday since he has a longstrike, and I installed it for him. It shoots really hard and he loves it. One slight issue though. The page should make it VERY CLEAR, that you have to buy all of it, and you can't just get the short dart kit by itself. I just bought the short dart kit, but then later, had to go back and buy all of the rest of the stuff. It should also make sure you know that you have to go buy the breech from a different listing. This kit is listed very confusingly. I am still going to give it 5 stars though because it is an amazing product, and ordering from out of darts was a pleasure and the shipping time was not too bad.