Regular price
$6.00 USD
Sale price
$6.00 USD
Unit price
per
Sale
Sold out
PRODUCT DESCRIPTION:
The Worker LED Light Kit for Blasters allows you to create a luminescent internal upgrade to your transparent blasters such as the Swordfish or Dominator.  This Blue LED strip features moving effect, where the LEDs are animated.  The LED strip has a waterproof silicone plastic seal.  Rave blaster upgrade in full effect...Life points reach critical high!  Please note: This LED strip is not the type that can be cut into sections and resoldered. 

FEATURES:
• Rave blaster upgrade! 
• Ice Blue LED
• Waterproof silicone seal
• Low power consumption

SPECS:
• Material: ABS Plastic + Stainless Steel Spring
• Weight: 7.7g
• 12V power supply recommended
• Do not connect above 14.8V power supply
ADDITIONAL LINKS:
• 
Swordfish Blaster
• 
Dominator Blaster
Share
View full details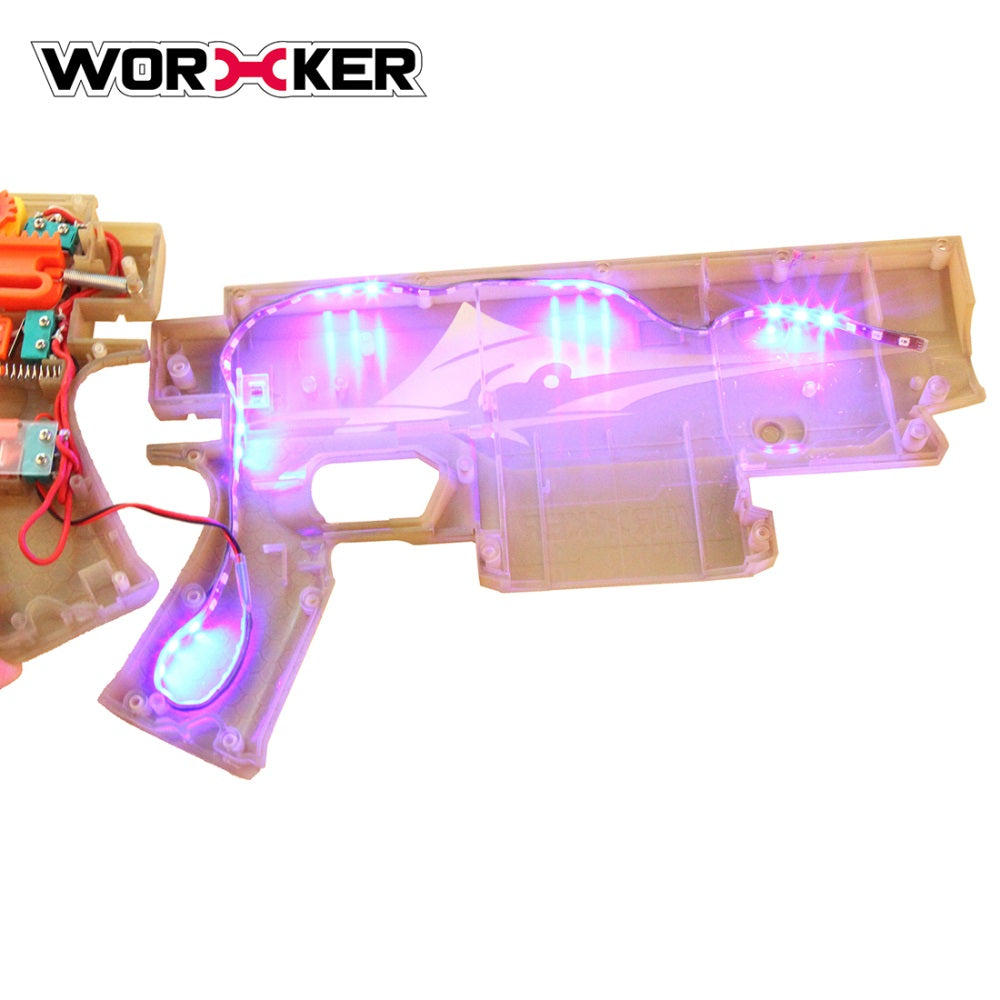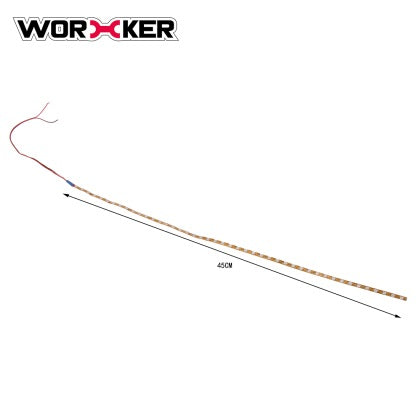 Pretty Neat if you have transparent blasters
Put the LEDs in a Stryfe and connected it to the rev. The lights react when letting go of the trigger, looks nice since my Stryfe had transparent parts.
Pretty cool.
It's a pretty cool cosmetic thing you can put on your blaster. I decided to put the 2 I bought on my nemisis hopper, and looks pretty cool. If you put enough power through it, you could probably stuff like 5-6 of these in a blaster with a thin she'll, cause the lights are strong enough to kinda go through plastic. My only complaint is that the tape that's mean to hold the lights to what ever you put them on isn't sticky enough, so I used super glue.
Works Great but must use 12V Battery.
This light works and moves beautifully. It can be powered off of a 9V and I would not recommend anything lower than that. Between a 9V and 9.6V NiMH you will notice a major difference. These lights really shine when you use the proper voltage. Just make note of how big of a battery you can fit in your blaster.