Regular price
$27.00 USD
Sale price
$27.00 USD
Unit price
per
Sale
Sold out
PRODUCT DESCRIPTION:
The Worker metal Plunger Rod + Spring Kit for Longshot offers a durable metal conversion kit for your Nerf Longshot CS-12, Longshot CS-6, or Worker Terminator.  Offering a metal plunger rod, head, spring and release this kit offers a polished and durable install for your Longshot/Terminator.
FEATURES:
• 
Compatible
with Nerf Longshot CS-12, Longshot CS-6 and Worker Terminator
• Plunger Rod kit
SPECS:
• Material: Aluminum Alloy
• Weight: 5.3oz
• SKU: W0475
KIT INCLUDES:
• 1 x  Plunger Rod
• 1 x  Plunger Head
• 1 x  28N Spring
• 1 x  Release
Share
View full details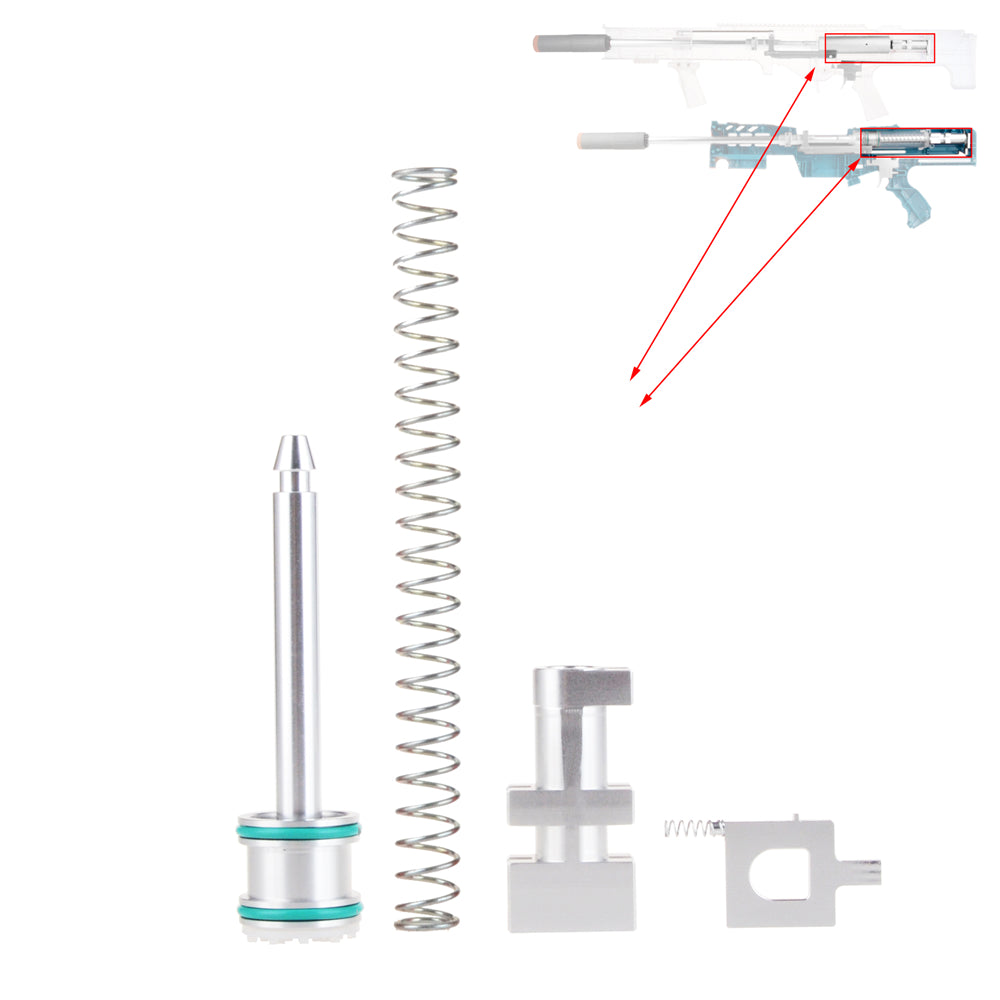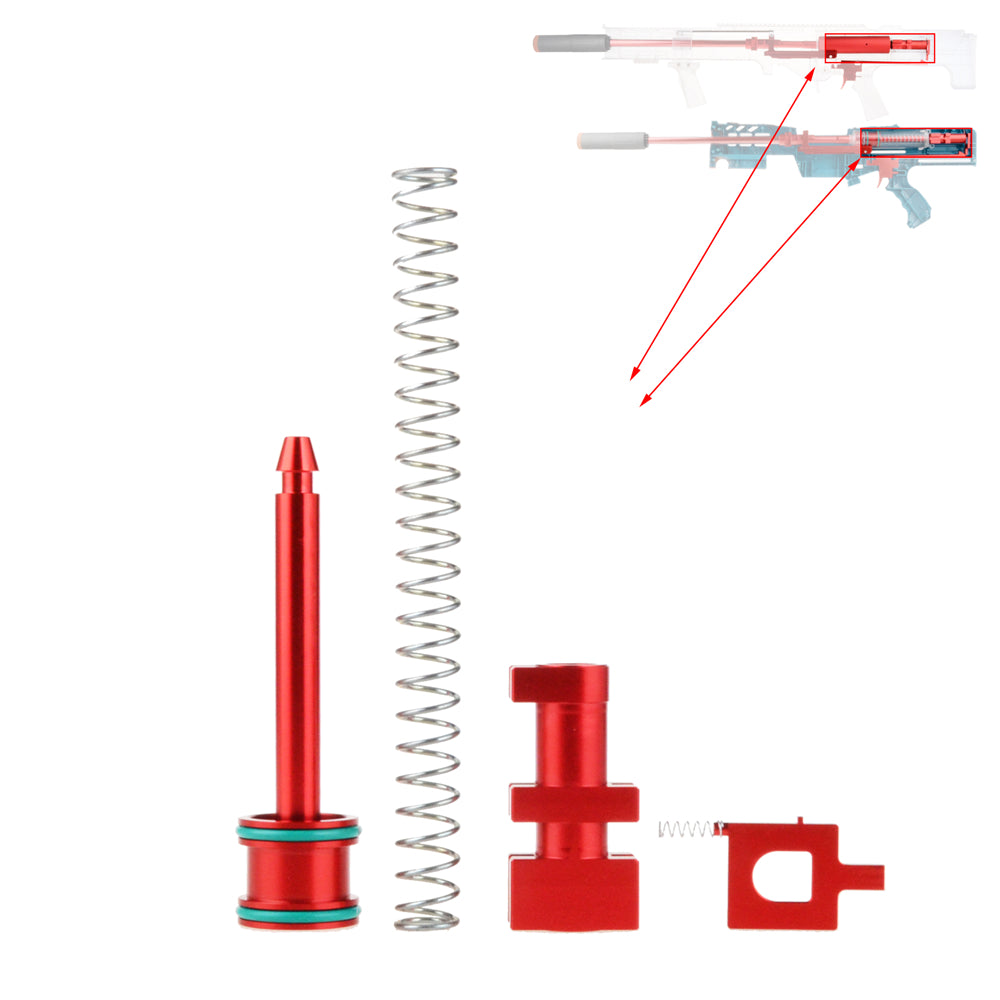 works as advertised
Great product. Be aware that installation may require multiple people as the spring load is very strong and will try to jump out of the shell if not held down during reassembly.
Amazing performance!
I thought I was reviewing the prophecy short dart kit but it was actually the longshot one. No worries because I have the same kit in my longshot also but with the 28n spring and it performs great. Twice as easy of a prime as the k25 or k26 kit and makes my Longshot average about 220fps. Definitely worth getting if your going to put a pump grip on your longshot!!!!
Amazing performance!
The prime is the shortest easiest prime I've felt for a blaster that shoots consistently around 225fps. I'm using the 28n in my longshot and she averages 225-230fps. I have a GavinFuzzy Pump kit and I would recommend a pump kit for this kind of spring upgrade. It's twice or even 3 times easier to prime than a k26 and doing better fps averages. The 25n and 20n I haven't tried yet but I would still only recommend this for an adult anyone 14 or less would still find it difficult to prime.