Regular price
Sale price
$17.00 USD
Unit price
per
Sale
Sold out
PRODUCT DESCRIPTION:
The Worker Retaliator Short Dart Tube Kit is compatible with the Nerf Retaliator Blaster and allows you to covert your tube kit to fire short darts. 

FEATURES:
• Compatible with Nerf Retaliator Blaster
• Short Dart Conversion Tube Kit
• 9kg Spring
SPECS:
• Material: 
PLA Plastic
• 
Weight:
180g
• SKU
:
W0141
Share
View full details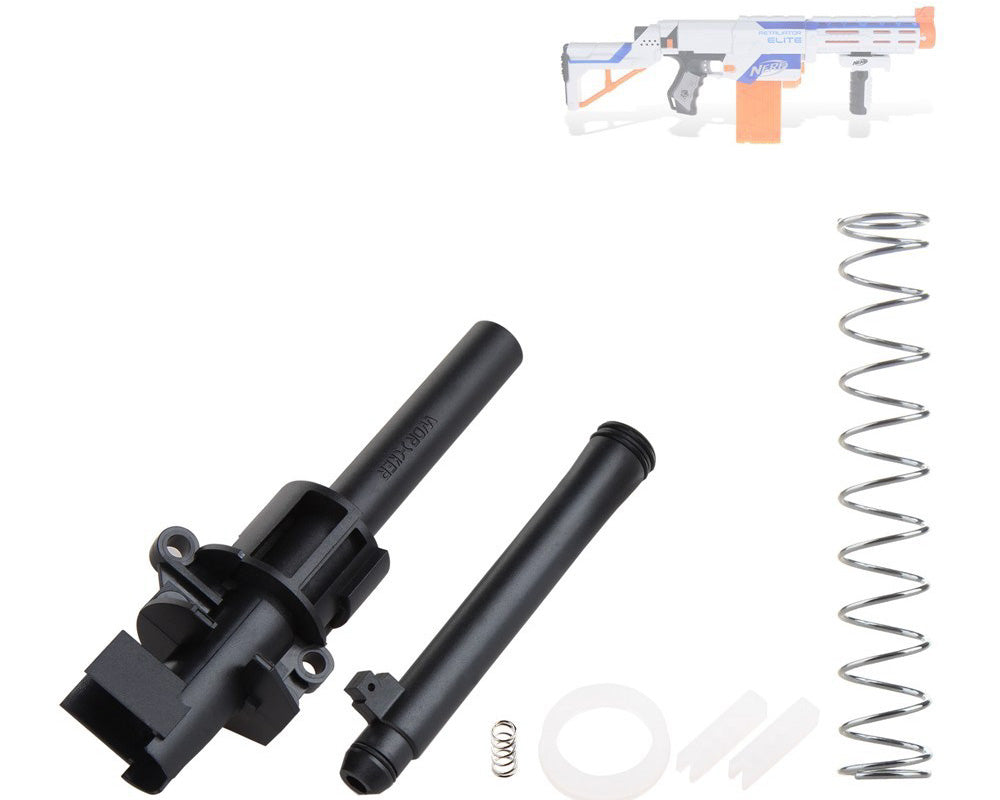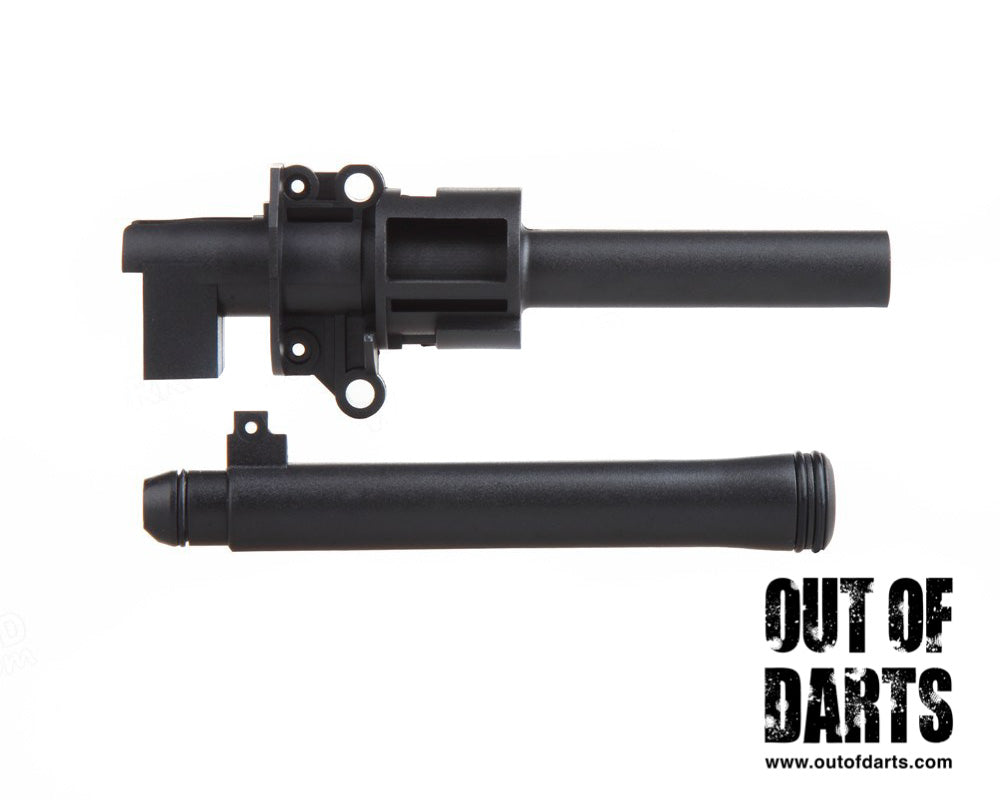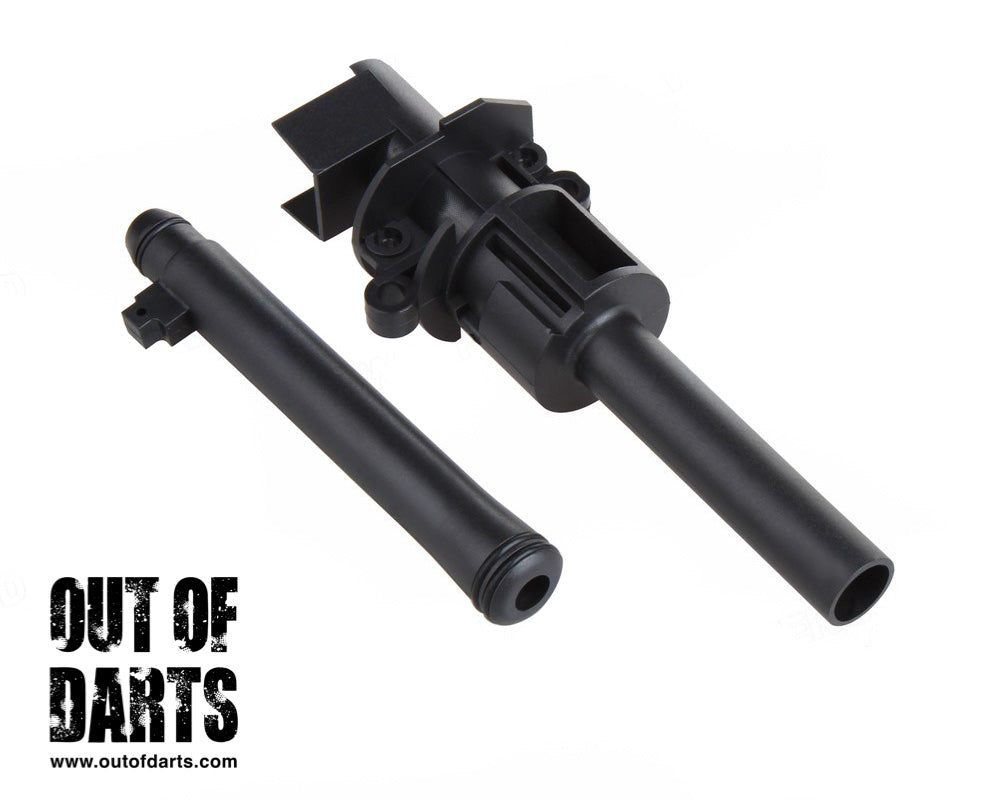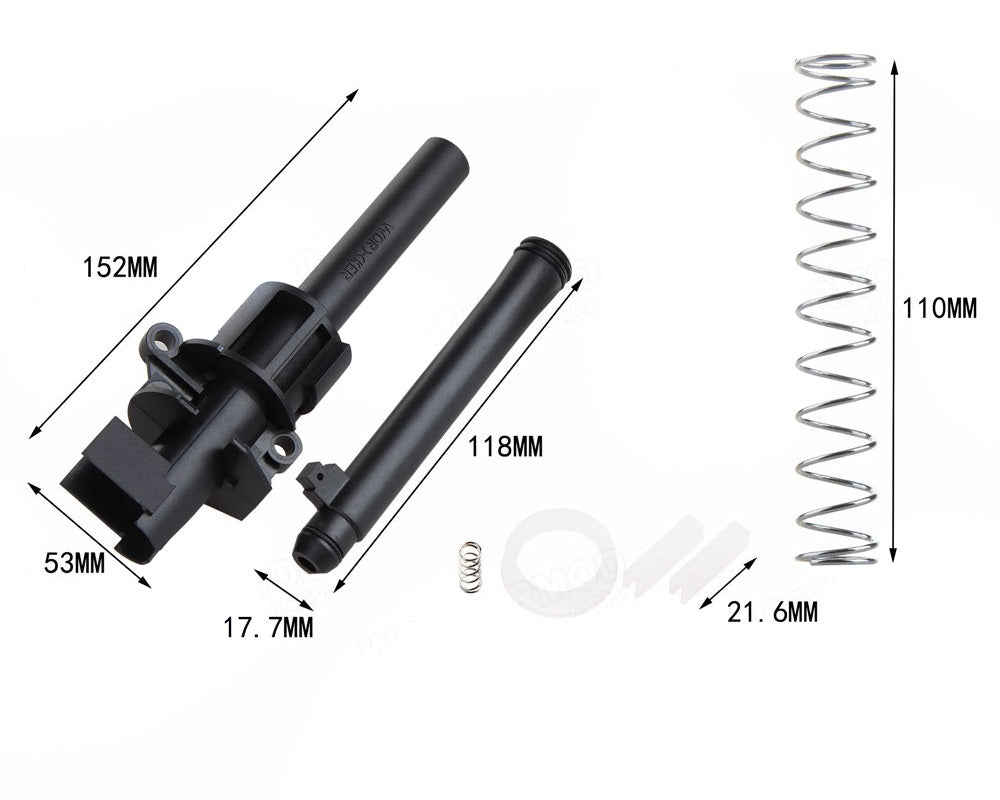 perfect drop in half dart conversion
a super easy, drop in, half dart conversion kit. even with the very little modding experience I have, this kit was super easy to install. the included spring (9KG) also comes with the silicone padding materials for the plunger tube which is a really nice touch and it gives the over all feel of the kit, and even the sound of the blaster, a really premium feel and sound.
with Worker Gen3s HE's I got an average of 120FPS and a high of 134 using the included 9KG spring.
over all, this is a really nice quick and easy retaliator upgrade, highly recommend.
Quick and Cheap Upgrade
If you just want a quick cheap way to upgrade your Retaliator and convert it to short darts, this kit is a no-brainer. The price to performance ratio is fantastic, you would need to dump a lot more money into your Retaliator to beat this kit. Keep in mind you will need a short dart magazine with a full dart form factor (worker makes those) or a short dart mag converter to use this. My stock boltsled also cracked after around 100 shots with this kit, so you may want to invest in an upgraded boltsled too.
Must buy
Yeah this thing is insane. Very easy to install, and wow it shoots hard. Like really, really hard.
Worker Retaliator Short Dart Tube Kit
So easy a dad could do it!!!
I can't tell you how insanely easy this kit was to do, just open it up and bam, it drops right into place. Everything works perfectly, the only problem is I now need more retaliators lol