Regular price
Sale price
$4.00 USD
Unit price
per
Sale
Sold out
PRODUCT DESCRIPTION:
The Worker 5KG Zombie Strike Doublestrike Spring serves up improved range and speed to your Nerf Zombie Strike Doublestrike blaster. Featuring a durable yet lightweight stainless steel design. 
FEATURES:
• Compatible with Nerf Zombie Strike Doublestrike
• Mid-weight design
• Easy to install
SPECS:
• Material: Stainless Steel
• Weight: 32g
• SKU: W0147 
Share
View full details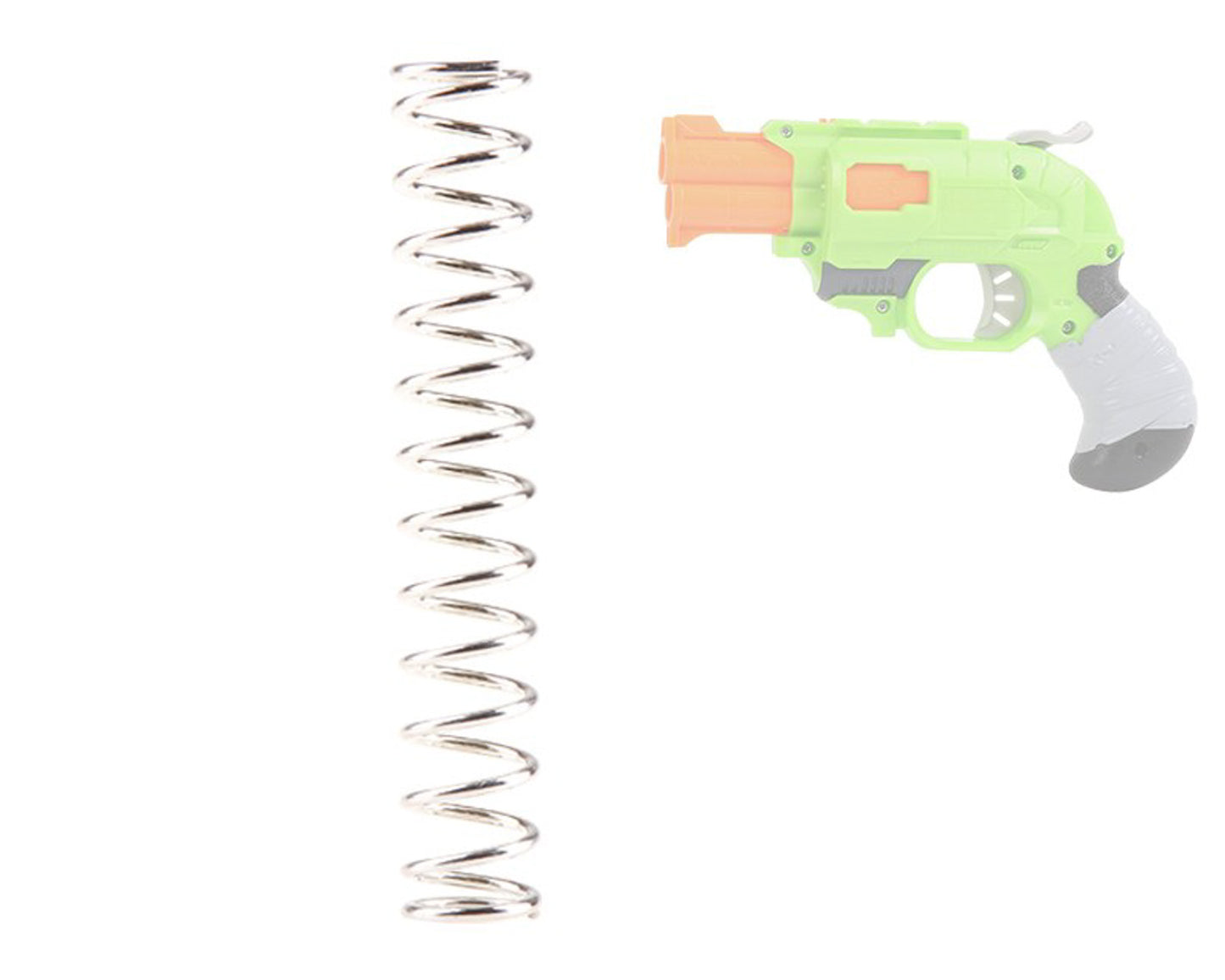 It's alright
The install was harder than I was expecting just because how hard the spring was. After a few minutes I was able to replace it and get it all done in under 8 minutes.
It doesn't add as much power as I was hoping.
I own multiple double strike blasters, and it's like my prize blaster. Included below is a picture of one of mine that I custom modded, and put a lot of work into.
This is the link to my mod sight, in case you are interested.
cdpaint7.wordpress.com
I don't feel like this wss a waste of money, I definitely saw some improvement in my blaster's power, but not as much as I was hoping/expecting it would.
10-25% increase in performance
Shipping was swift and packaging was solid. Shipping cost was also reasonable.
Installation was fairly easy. My only tips would be to keep the trigger's torsion spring still since it could be a pain to reinstall. If you've modded a hammershot before, this is even easier than that.
Before installation my doublestrike got a 12-shot average velocity of 52 FPS with a high of 60 FPS with AF Waffle darts.
After installation and some plunger cleaning + lubing, I got a 12-shot average velocity 59 FPS and a high of 71 FPS. I also noted than I had much less shots below 50 FPS with the upgrade spring than the stock spring, so FPS consistency is about the same with both springs.
Prime weight is noticeably heavier but still manageable. However, I noticed the seams of the blaster sometimes slightly split whenever I prime the hammer.
As for range, I got a range increase of 3-10 more feet.
Overall I would say this is a good product. There's only so much performance you can squeeze out of hammer action blasters, and even less if there's smart ARs involved. If you really like using the doublestrike I could recommend this, but if not this spring upgrade isn't anything necessary. However, I suspect this spring might be compatible with other pocket-sized blasters though I haven't tested it on any.
Doublestrike upgrade spring
Exceptionally easy installation and noticeably increases performance all the while not adding much extra weight to the prime
Worker 5KG Doublestrike Spring
5kg Worker Double-strike Spring
This spring works great in this Nerf gun, defiantly gives it more power than before. I use this Nerf gun in every Nerf war, it gets the job done!