Regular price
Sale price
$2.75 USD
Unit price
per
Sale
Sold out
PRODUCT DESCRIPTION:
Standard nylon Male XT-60 connector with 5" leads pre-soldered and tinned for your convenience. This is perfect for quick builds needing a battery hookup and two fewer joints to solder!
FEATURES:
• One single MALE w/ soldered leads (This connects to your battery)
SPECS:
• XT-60
• 60A rating
• Genuine Amass brand connector
Share
View full details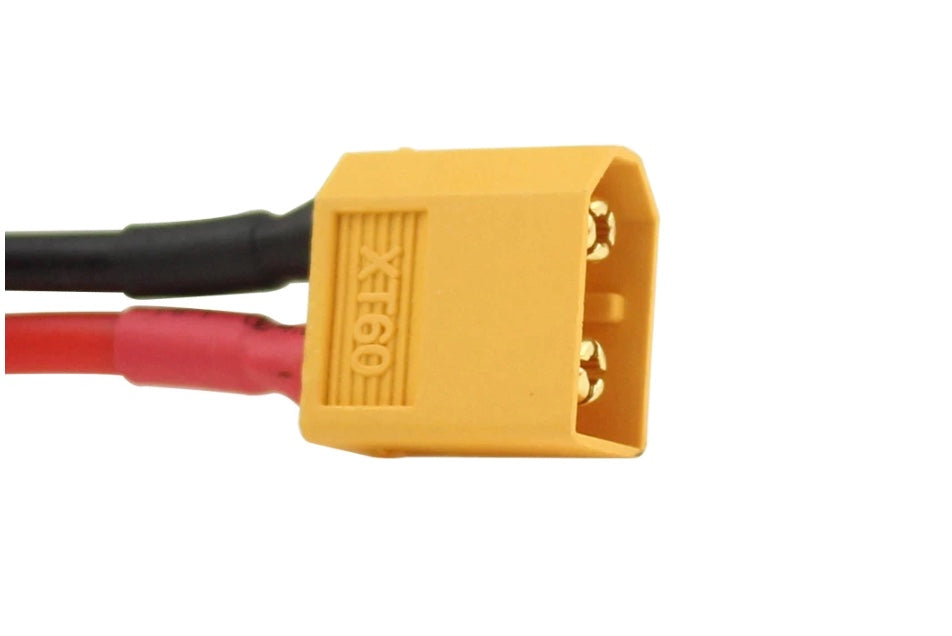 xt-60 connector
I have purchased a few of these and they have been a staple in my builds, not just to connect the battery but I also use them where I connect at the motor cage. A very nice item and would not build without them.
Great product awesome customer service as usual. Basic XT-60 nice soldering.
Good for wiring
I use this for building gryphons "straight back" for reliable connectivity. Highly recommend if you're running a battery pack side mount and not a stock. Durable and easy to solder.
overall opinion
I'm not too sure what to expect but I have seen reviews on the worker dominator and I have seen the battery connector and thought hmm, I don't have any batteries that have that connector or that would fit into the battery compartment and when I saw this I thought that would make it very easy. Luke, (from out of darts) I HIGHLY recommend that you try to find a good battery for the worker dominator because its very tiring to try to find it myself. keep up the great work and foam flinging!!!
Huge help!
Really not much to say here, I can never seem to get the soldering on my XT-60s right so this product is a lifesaver. Thanks OOD!