Regular price
Sale price
$15.00 USD
Unit price
per
Sale
Sold out
PRODUCT DESCRIPTION:
This Worker T-pull grip is the best way I've seen to prime a heavy Kronos XVIII-500 spring. 
*PLEASE NOTE: Some newer variants of the Kronos (red/blue) shell will require more cutting than the previous version to fit, but fitment is still possible.

FEATURES:
• Streamlined visual style 
• Makes for extremely easy priming of the Kronos
• Fits between the shell to keep priming pull force in line with spring

SPECS:
• Material: CNC anodized aluminum
• Available in two colors 

ADDITIONAL LINKS:
• Foamfocus Facebook
• This T-pull handle was a collaboration between Worker and Foamfocus in Europe.
Share
View full details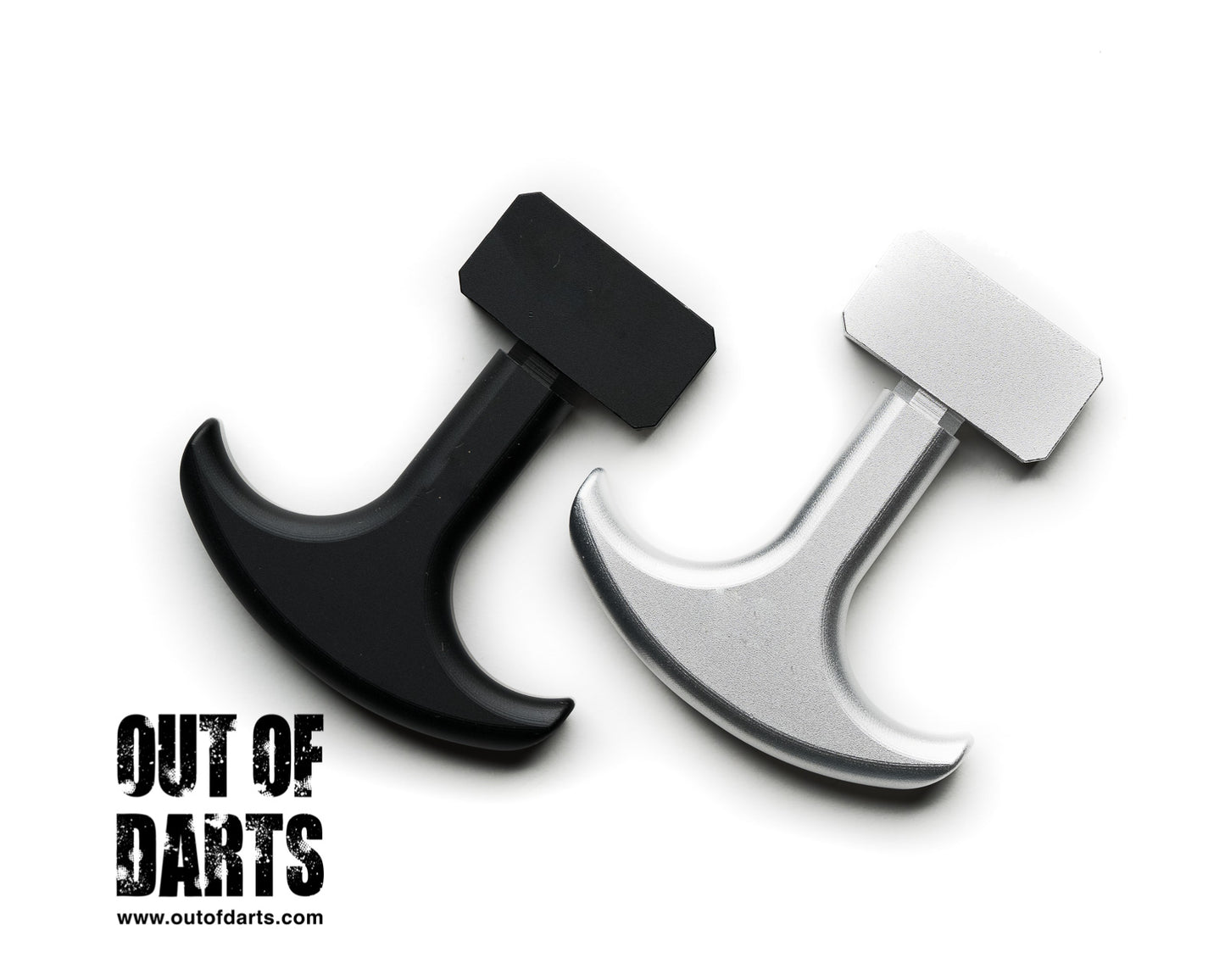 Parts and pieces
Just got done yesterday installing the mod parts and what a difference. The gun is an animal now with the new spring and T-handle. Definitely worth every penny, guys at work were amazed with the new capabilities. 3D printed load hatch was a perfect fit two and much more effective now.
Thanks for what you provide…
-Bill
She'll Cutting Required
This is Not a Drop-In kit. She'll Cutting IS Required to get this handle to work. Nice handle though...
Great Product!
Absolutely necessary for a spring upgrade. The shell cutting to make it fit isn't too bad, even on the newer Kronos models. Just wish it came with a cutting guide for the newer models because there is some extensive cutting to be done, but there are enough videos on YouTube to make up for that.
You need it even if you don't think you do...
I figured I could handle the priming power of my Kronos with a K26 installed, but even if I could, this grip makes it 10x easier. It has a fairly simple installation and feels very slick on your blaster. I love how easily and quickly I am able to prime my Kronos in the heat of the moment now, which makes it worth the price.
Highly recommend!
T- pull and the Kronos repaint
Amazing product but like most, I would not recommend for the newer Kronos repaints. The amount of shell cutting is easy to do but must the T- pull very unstable.