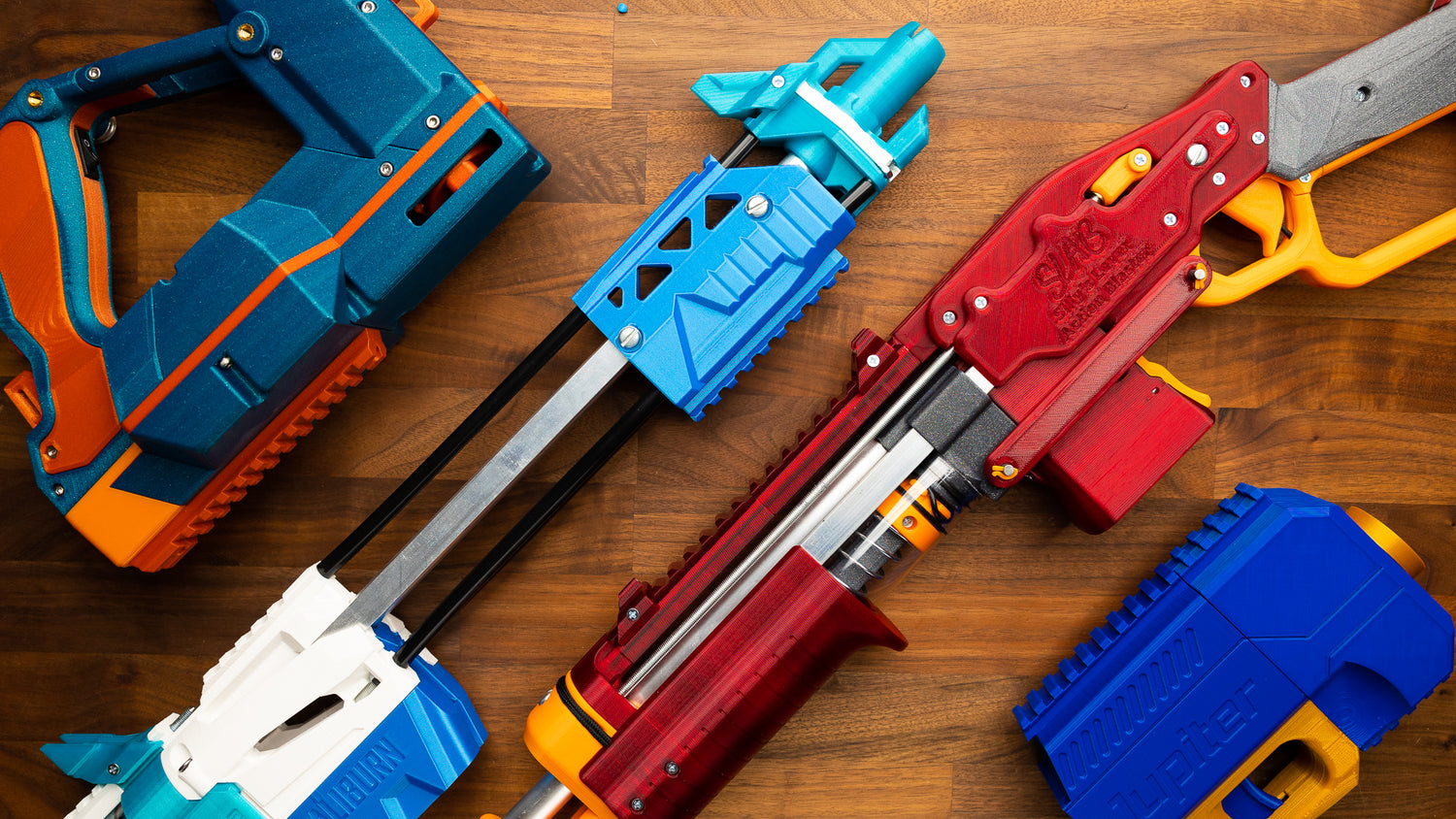 3D Printing + Nerf = Endless Possibilities
The Nerf hobby is by far the most effective use of 3D printing at home.
When we released our Jupiter blaster, we were only perhaps the third creator to show a 3D-printed blaster design in public. Now there are literally hundreds of talented designers creating unique designs.
Many of these can be either purchased as 3D files, parts kits, or complete blasters for those not interested in printing.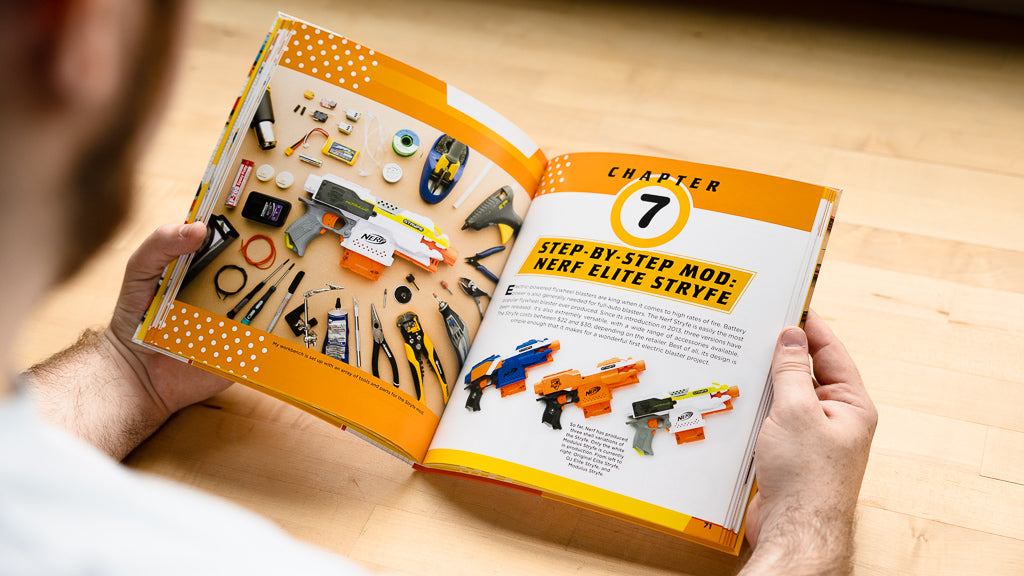 Free designs
For those with a printer, dozens of polished blasters are ready for you to print and assemble yourself. For many of these, we even have hardware kits ready to go, making it even easier to get printing.
We suggest starting with something from Captain Slug or Sillybutts. Captain Slug is legendary in the hobby and was a huge inspiration for starting Out of Darts over seven years ago.
3D Printing Nerf Blasters
3D Printer Recommendations:
Prusa i3 MK3s (affiliate link): This workhorse printer is what runs our farm. We have over 80 of them. At $799 for a kit and $1,099 assembled, it's far from the most affordable printer, however it's proven to be a very reliable printer. Support is also excellent with a huge community of owners.
Bambu X1 Carbon: This printer made a splash on the scene in 2022. A high-end Core XY printer at a phenomenal price. We run two of these and their feature set is fantastic. Long term reliability remains to be seen, but our first impressions are solid.
Some popular creator links:
Favorite youtube channels to learn 3D printing:
Quality USA made filament:
Proto-Pasta (our filament Supplier)