Regular price
Sale price
$3.50 USD
Unit price
per
Sale
Sold out
PRODUCT DESCRIPTION:
The LiPo Voltage Alarm #1 Mini-Size Buzzer Only offers a simple, effective and safe operation of your Lithium Polymer battery (LiPo). This is the smallest version we sell, and it doesn't have an LED display. This fits in blasters like the Stryfe without shell cutting! Everyone should be using these at all times when operating a LiPo.

FEATURES:
• Save yourself from a ruined battery!
• Loud audible alarm sounds when your battery drops below 3.5 volts.
• No additional soldering required

SPECS:
• Connects via balance port connector on your LiPo
• 2s and 3s Compatibility
ADDITIONAL LINKS:
• LiPo Safety Information
• LiPo Balance Plug Extension
Share
View full details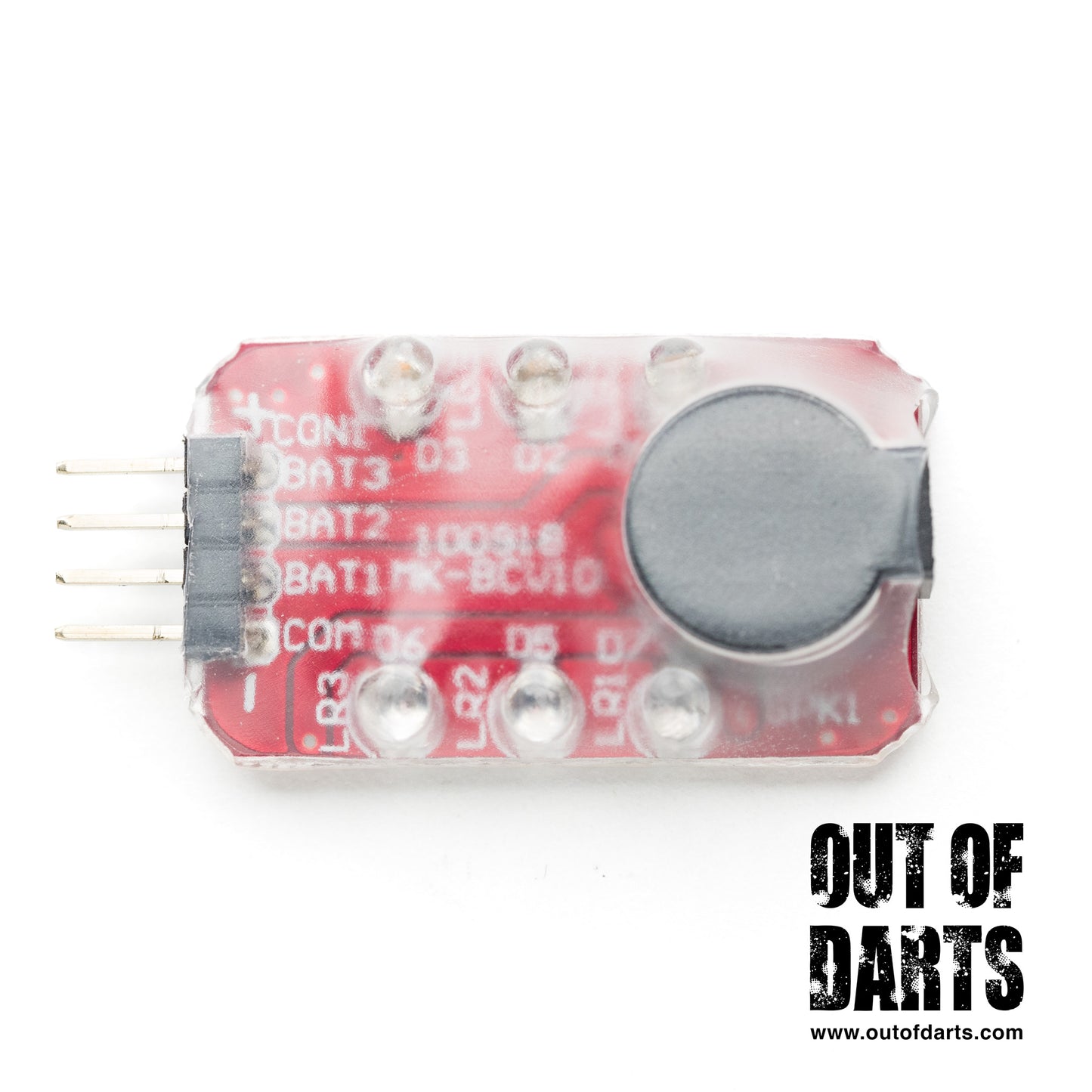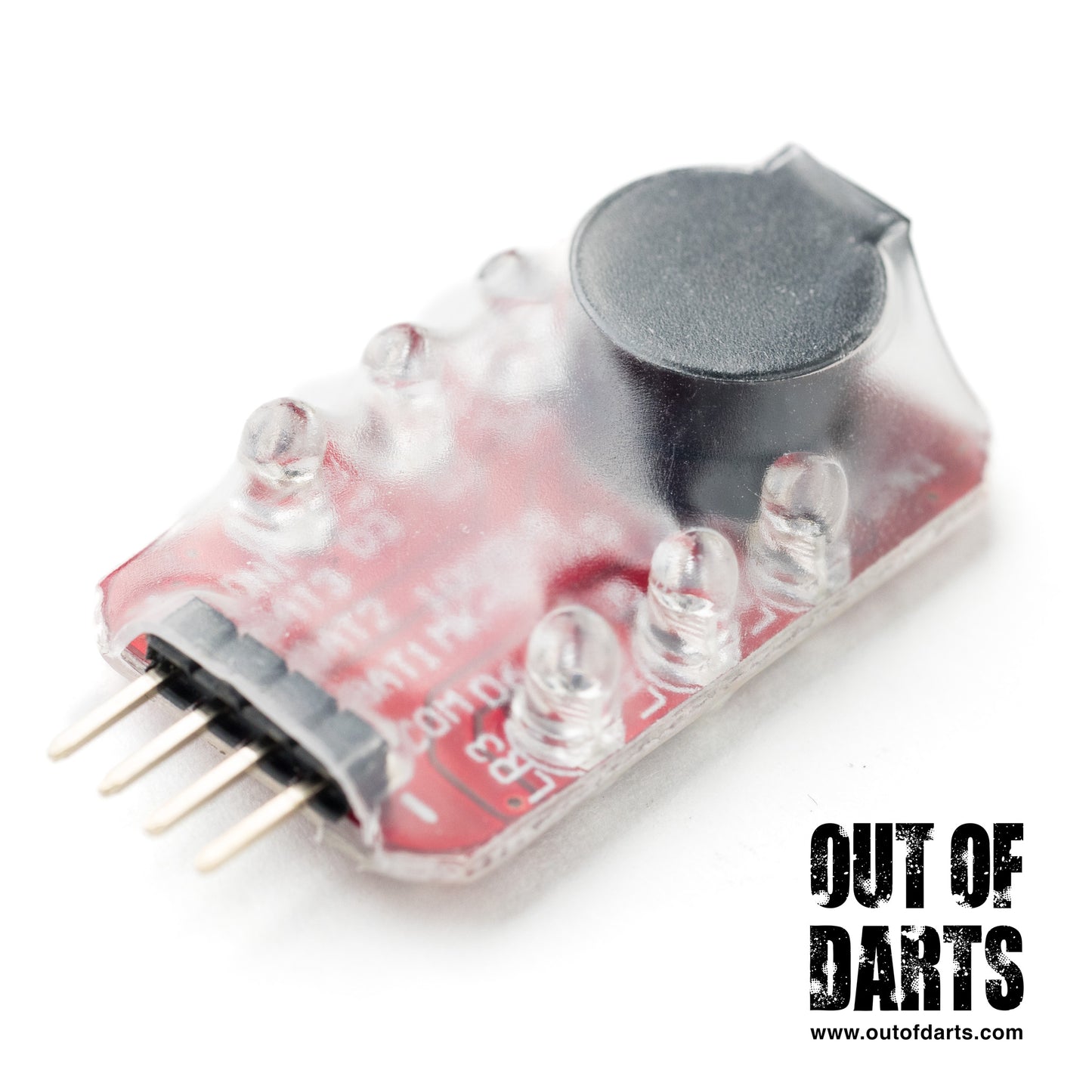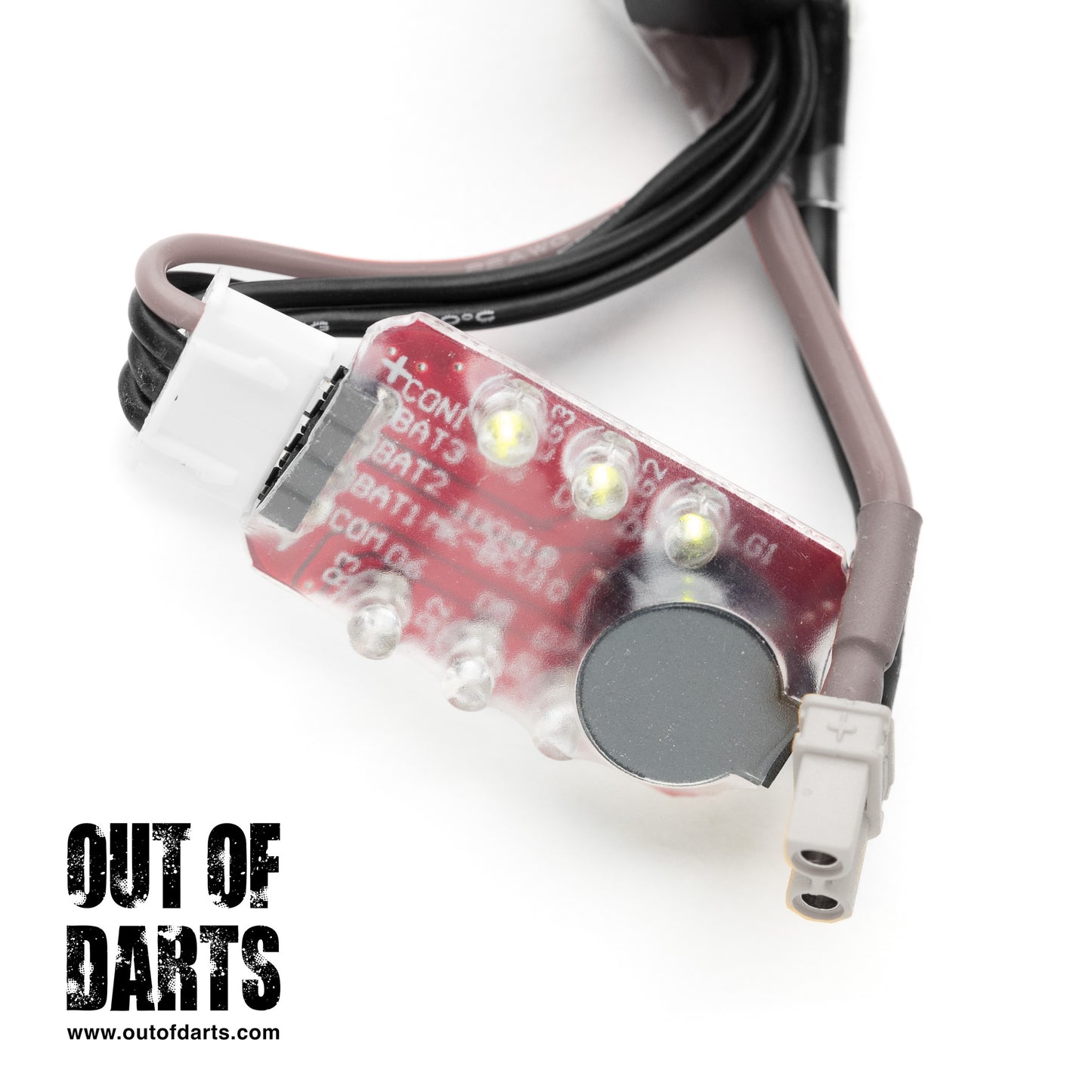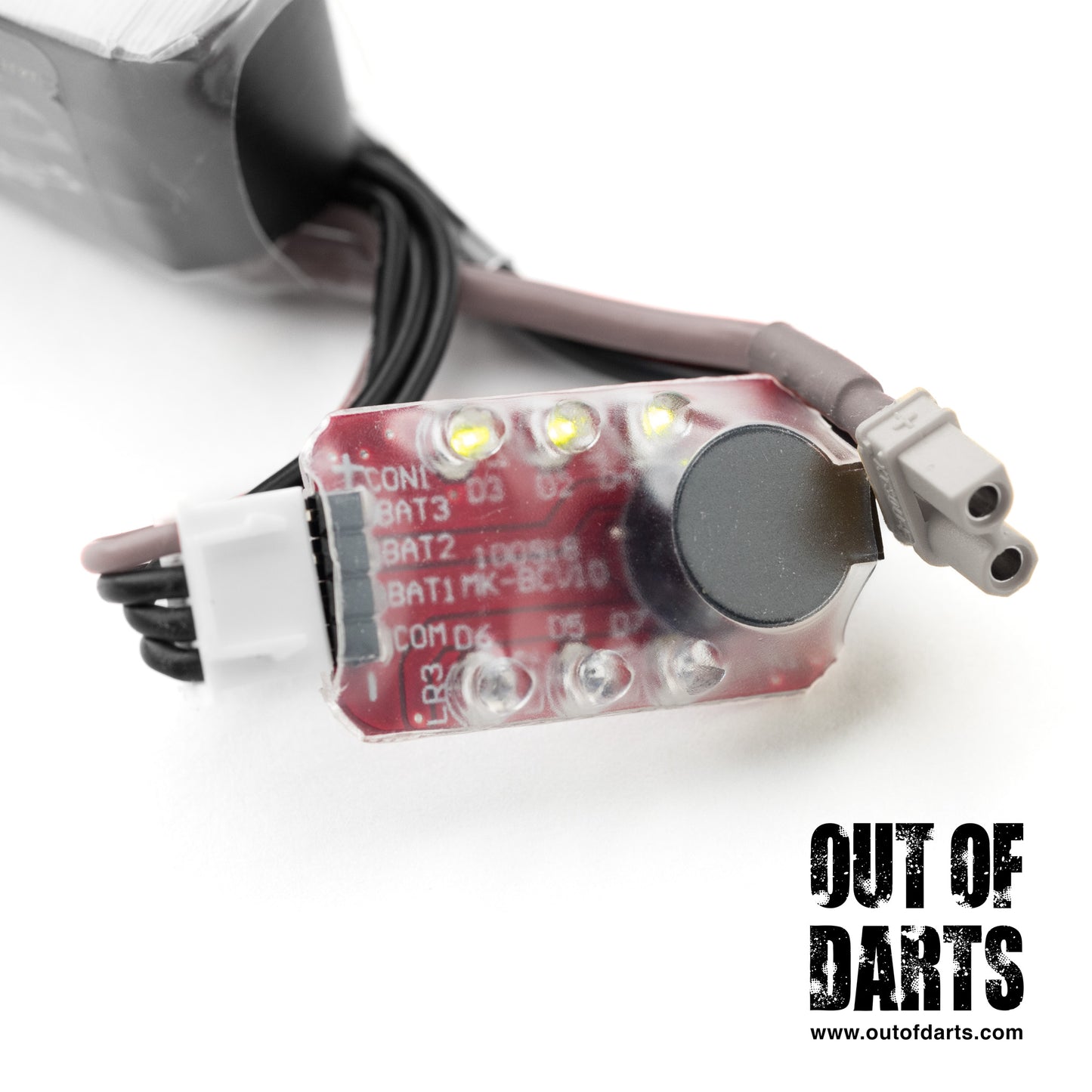 lipo alarm
very safe operation, i've had a few issues with it immediately beeping when i pull the trigger on my blaster but that's probably just me doing something wrong, over all i would recommend to anyone worried about frying their lipos
Still Allowed Battery to Overcharge
Contrary to my first review, one omehow allowed a turnigy 40-50c 1300mah battery to discharge to below 3.17 V. No idea why, and if it will happen again.
Excellent Warning Meter to Save you LiPo Batteries
Great Product. Fast Shipping
LiPo Voltage alarm #1 MINI-size buzzer only- for safe operation (Balance port connector)
Hi,
First, I wanted to thank you for taking the time to write a review, far too few people give us feedback and feedback is always appreciated. It's the only way we can ultimately improve our products, website and customer service.
I wanted to write you to see what I could do to improve your experience with the LiPo Voltage alarm #1 MINI-size buzzer. I was a bit surprised by the feedback, since I've sold a considerable number of these and haven't heard any similar feedback from other users. This leads me to wonder if your print had a defect.
If you have the time, I'd love additional feedback, and the opportunity to provide you with a replacement part if needed. Any chance you could send a photo of the issue?
Let me know your thoughts, thanks again!