Regular price
$8.50 USD
Sale price
$8.50 USD
Unit price
per
Sale
Sold out
PRODUCT DESCRIPTION:
Loki is our latest Nerf compatible motor release, a high-rpm motor for micro wheel builds and multi-stage blaster builds. With the community designs growing in number each month, a high RPM neo magnet motor was next on our list. Mounting screws sold separately here. These have been years in the making, with the project starting before the pandemic.
*Note; due to the longer shaft length, these don't fit in the nightingale cages. The longer shaft helps with holding wheels. Additionally, the ball bearing is .25mm taller than a Kraken or Fang (spacers available when needed).

FEATURES:
• 130 size (No shell cutting required)!
• Sintered Neodymium Magnets for maximum efficiency
• Ball bearings for quieter operation and longer motor life
• 3S Operating voltage for smaller batteries
• Low enough stall current so there is no need for MOSFETs
• Vented housing to help keep coils cool 
• Beautiful yet durable rainbow electroplated zinc coating
• Makes your blaster beautiful on the inside
SPECS:
• 62,000 RPM
• 344 G CM Stall Torque
• 21 Amp Stall Current
• .9Amp idle current
• Ideal Voltage 11.1 Volts-3S LiPo battery recommended for normal operation
• 130 Form Factor
• Price is per motor
• Shaft size: 2mm (smooth)
A NOTE ON OUR SPECS:
• We publish the most accurate and consistent specs we can for all of our motors, and our ratings are consistent across all of our motors (Kraken, Valkyrie, Fang, Meishel 2.0 and Loki).

Share
View full details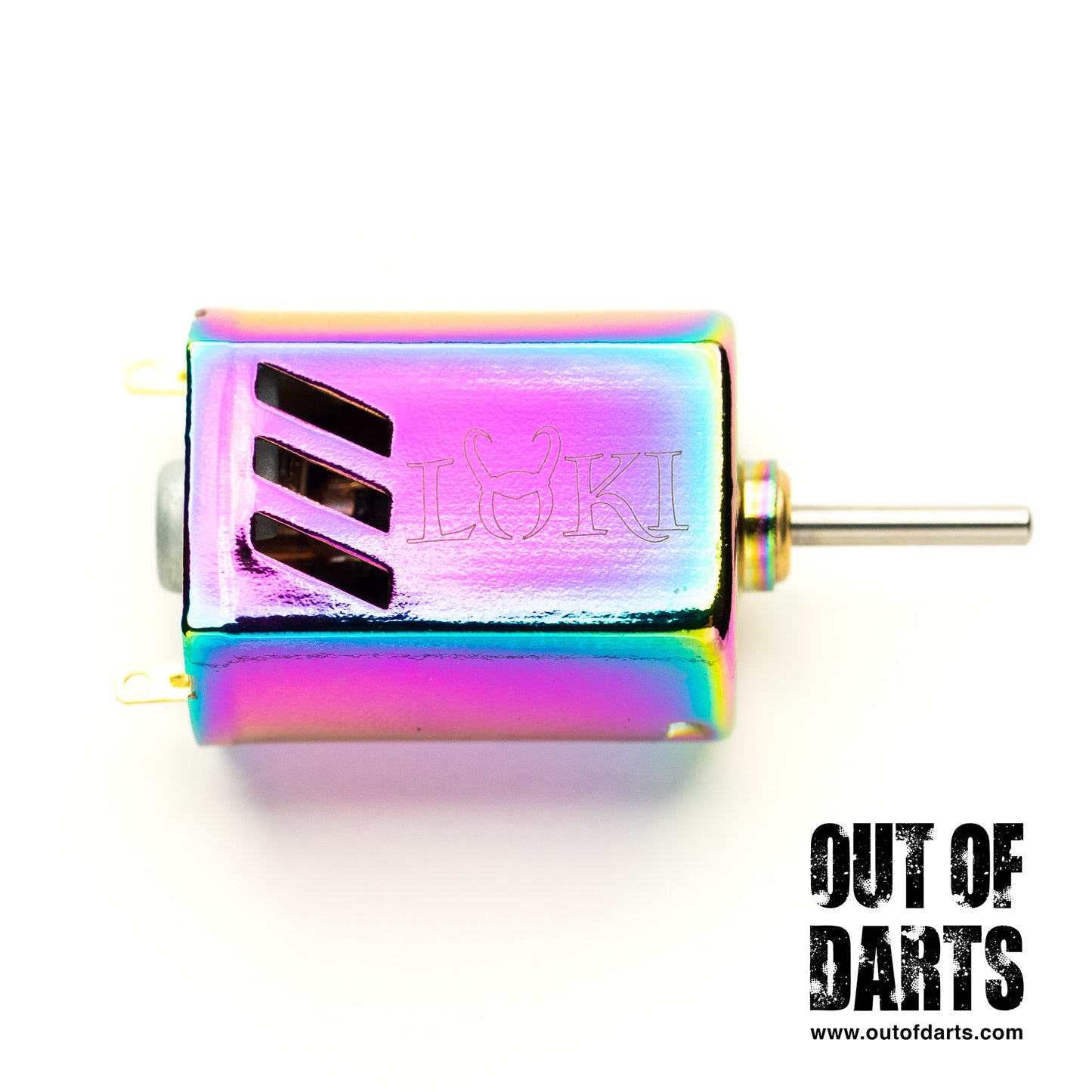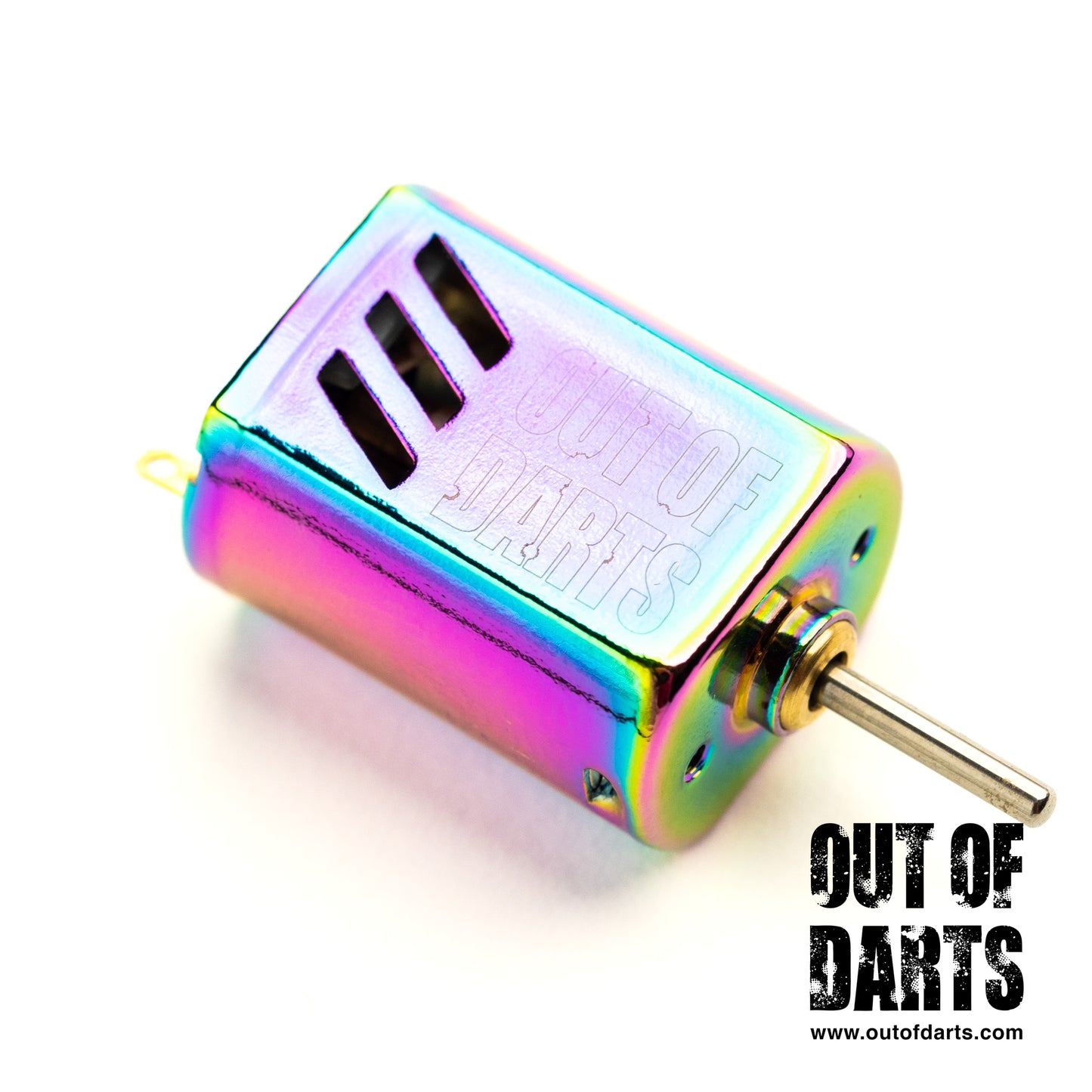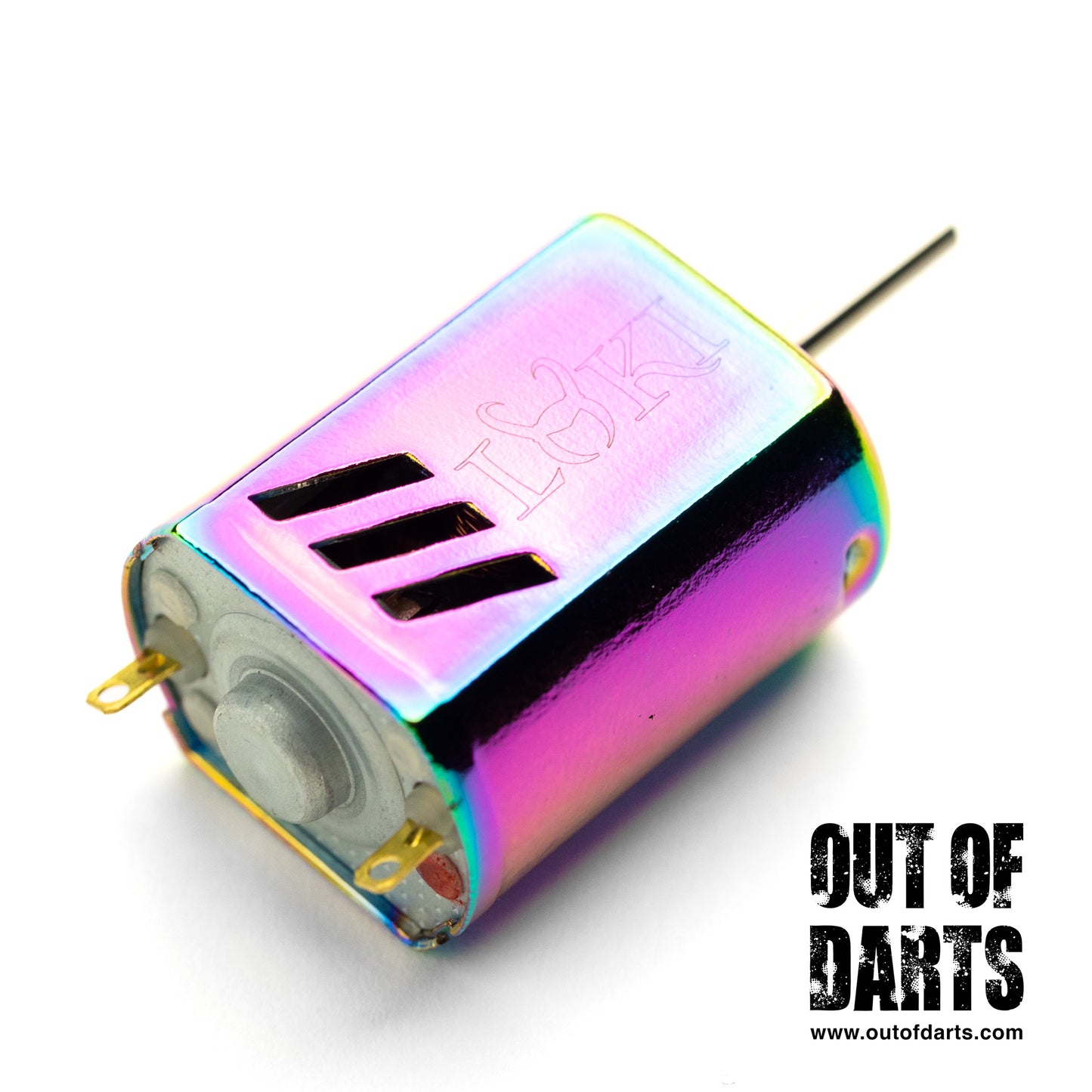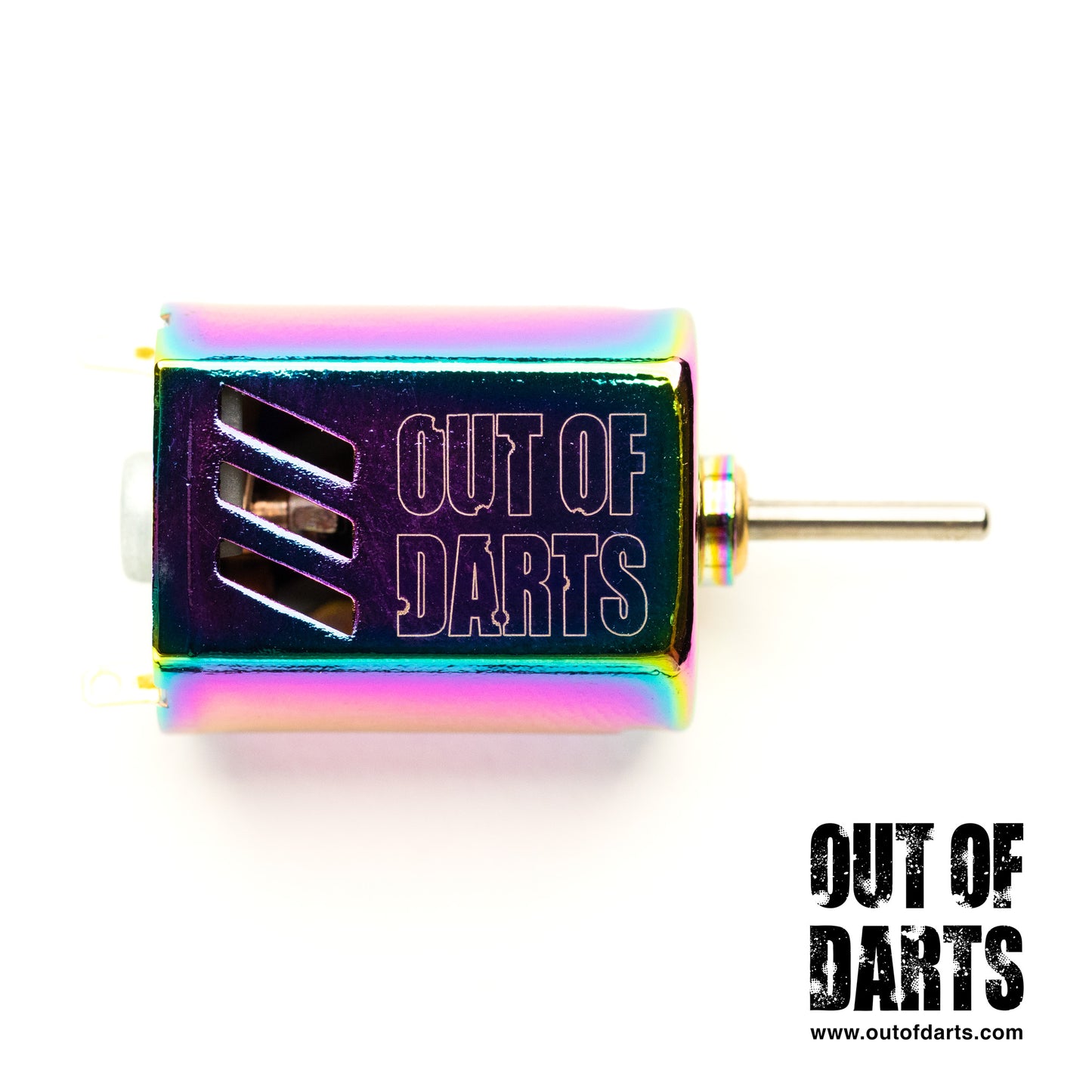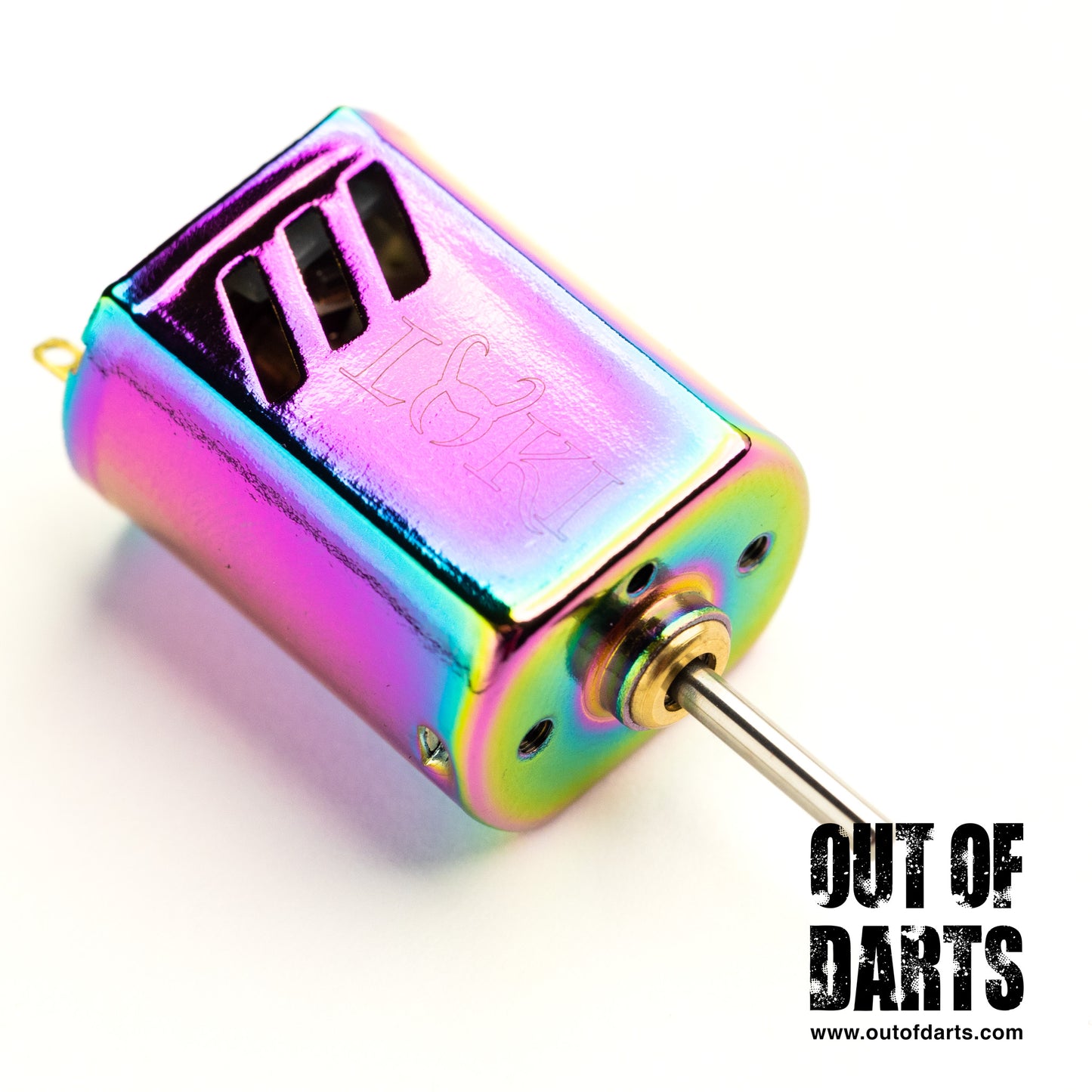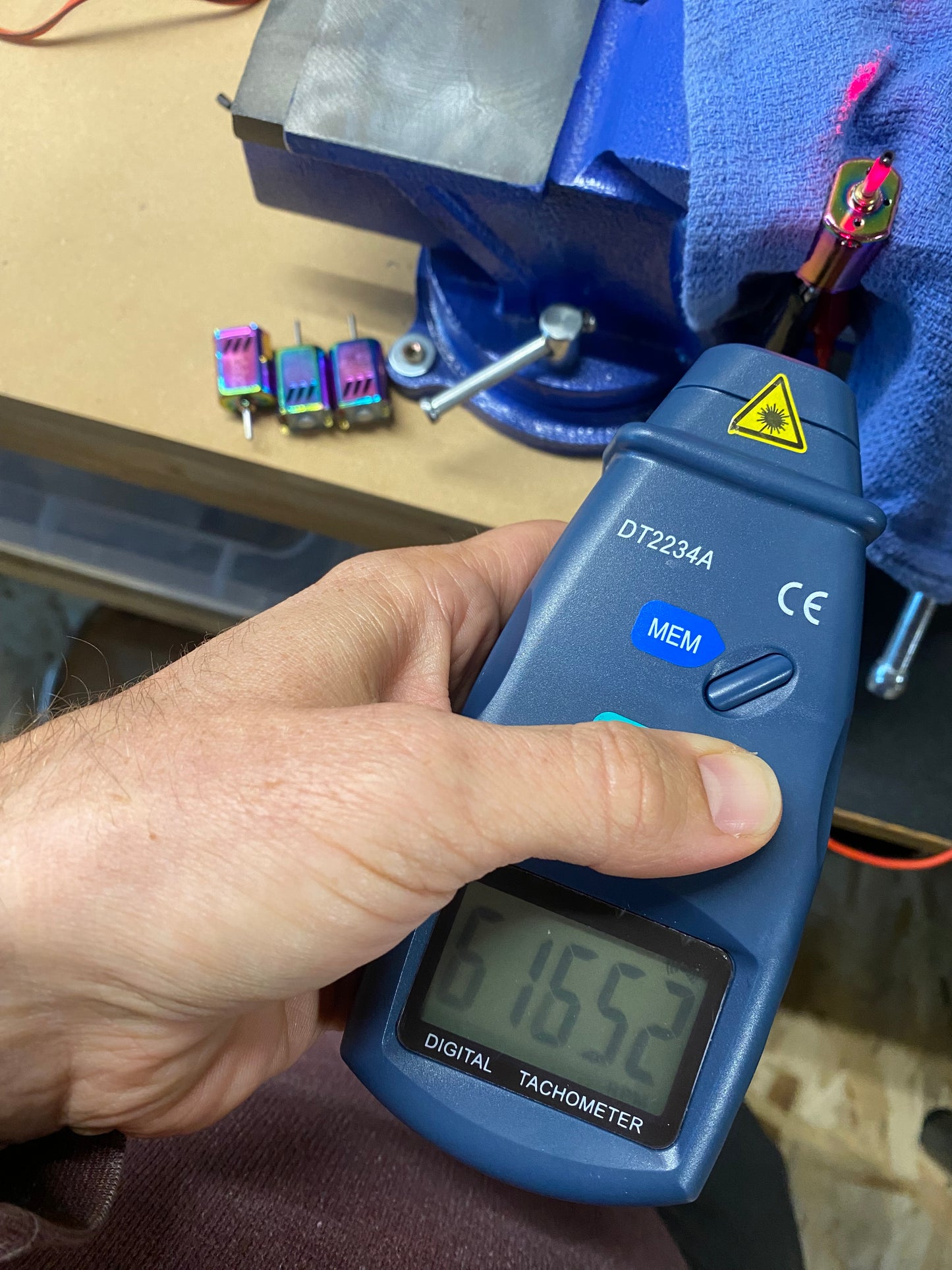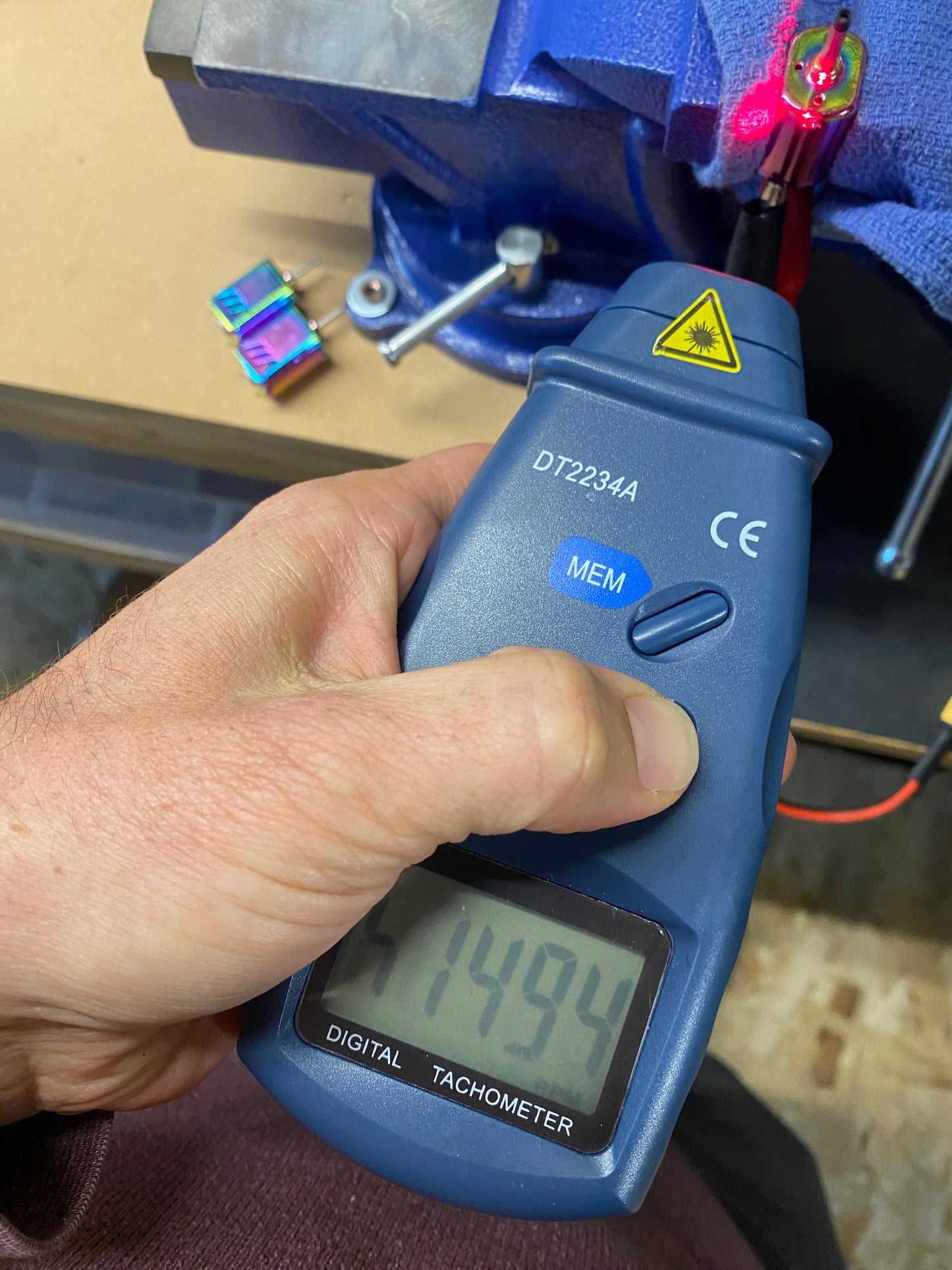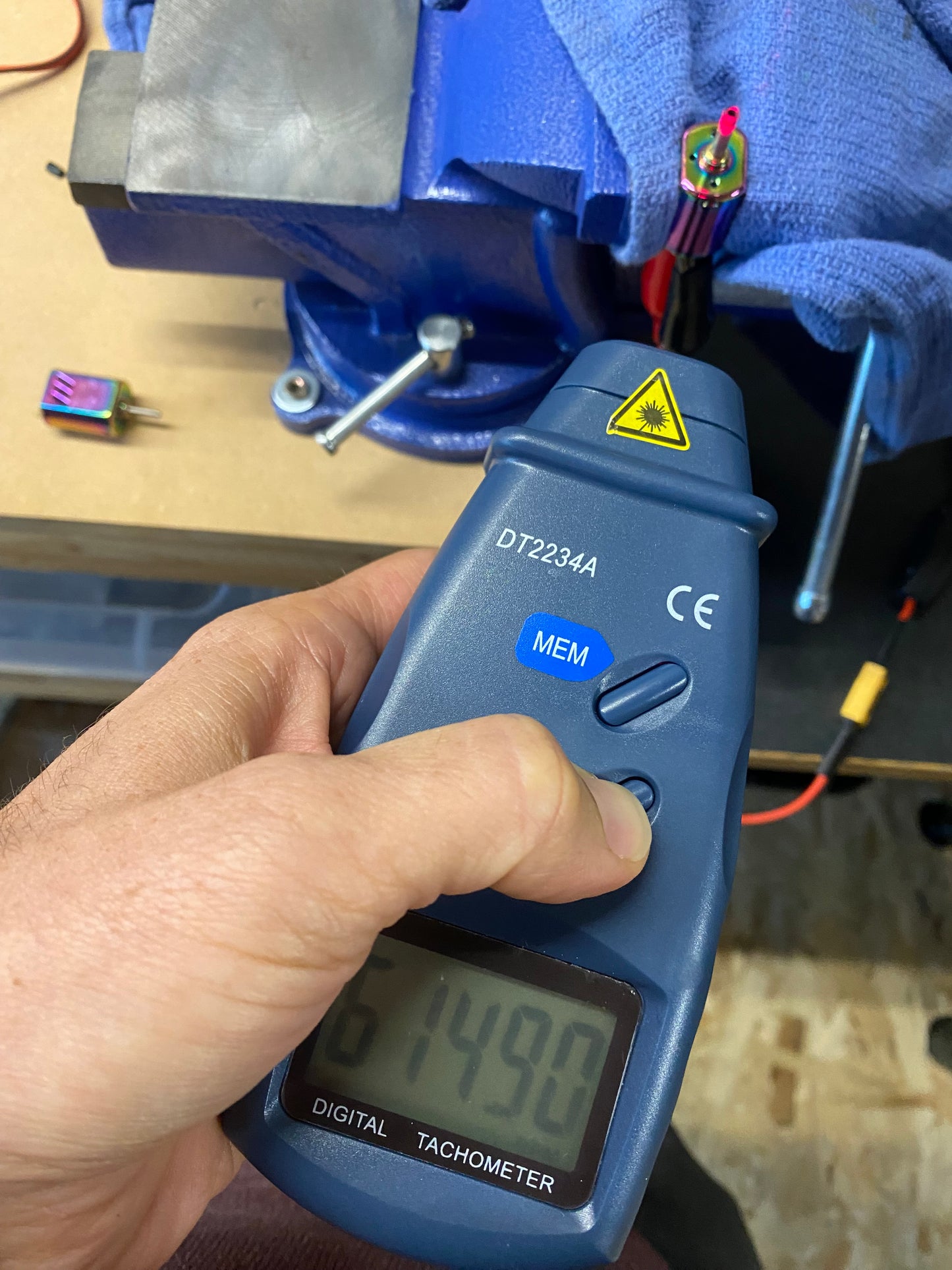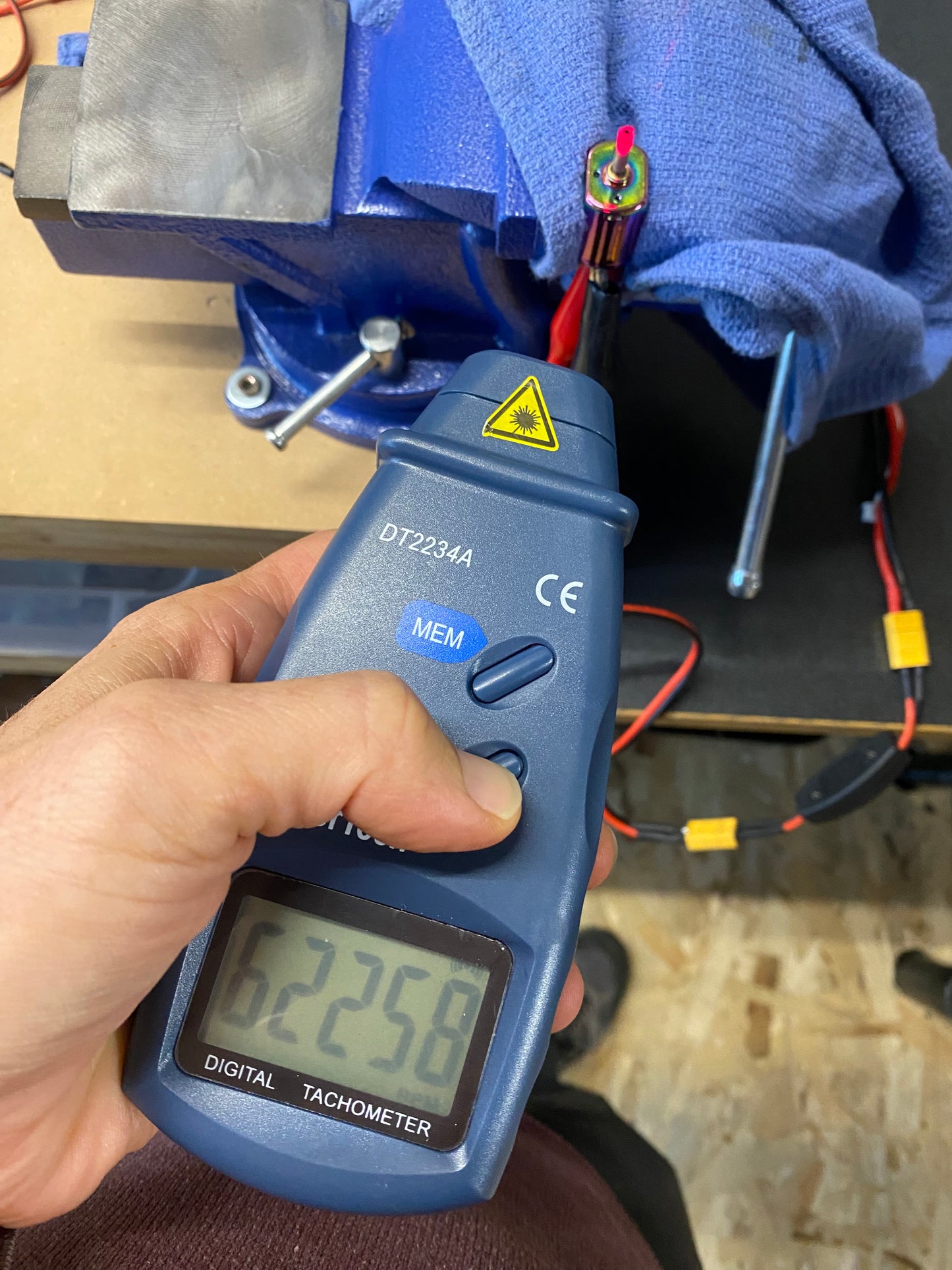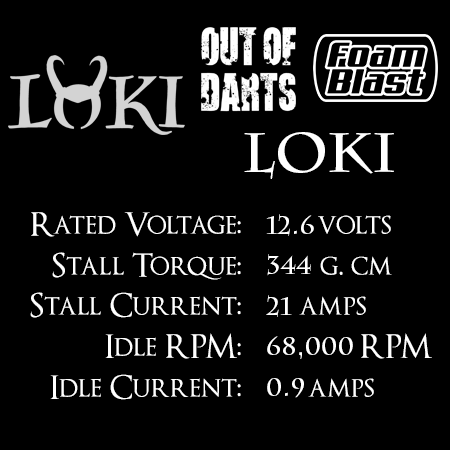 PIGEON
Very nice motors, they do get very hot if motor breaking is used. I was not aware of the issues of motor breaking on high speed motors and after running them for about a minute it started to melt the plastic. Otherwise they perform quite nicely.
Smooth with good performance
Using with Nightingale wheels. Getting average of 125 FPS. Smooth and not as loud as expected. Look good as well.
Good motors love the spin up sound
They are ok
Using them in a 2 stage swordfish. They work however the motor tabs are a bit more trickier than other motors for some reason and one melted (skill issue but has never happened to me before). Just be careful. The bigger issue is worker 70k rpm motors have much higher torque and spin up faster and are cheaper. I would not recomend these over worker high powers.