Regular price
Sale price
$8.00 USD
Unit price
per
Sale
Sold out
PRODUCT DESCRIPTION:
The Out of Darts Kraken is a great, high-end 3s 130 motor. It features our new slanted vent design. Mounting screws sold separately here
FEATURES:
• 130 size (No shell cutting required)!
• Sintered Neodymium Magnets for maximum efficiency
• Ball bearings for quieter operation and longer motor life
• 3S Operating voltage for smaller batteries
• Low enough stall current so there is no need for MOSFETs
• Vented housing to help keep coils cool
• Extremely affordable for the power!
SPECS:
• 35000 RPM
• 740 G CM Stall Torque
• 26 Amp Stall Current
• Ideal Voltage 11.1 Volts
-3S LiPo battery recommended for normal operation
• 
130 Form Factor
• Price is per motor
• Shaft size: 2mm (smooth)

Share
View full details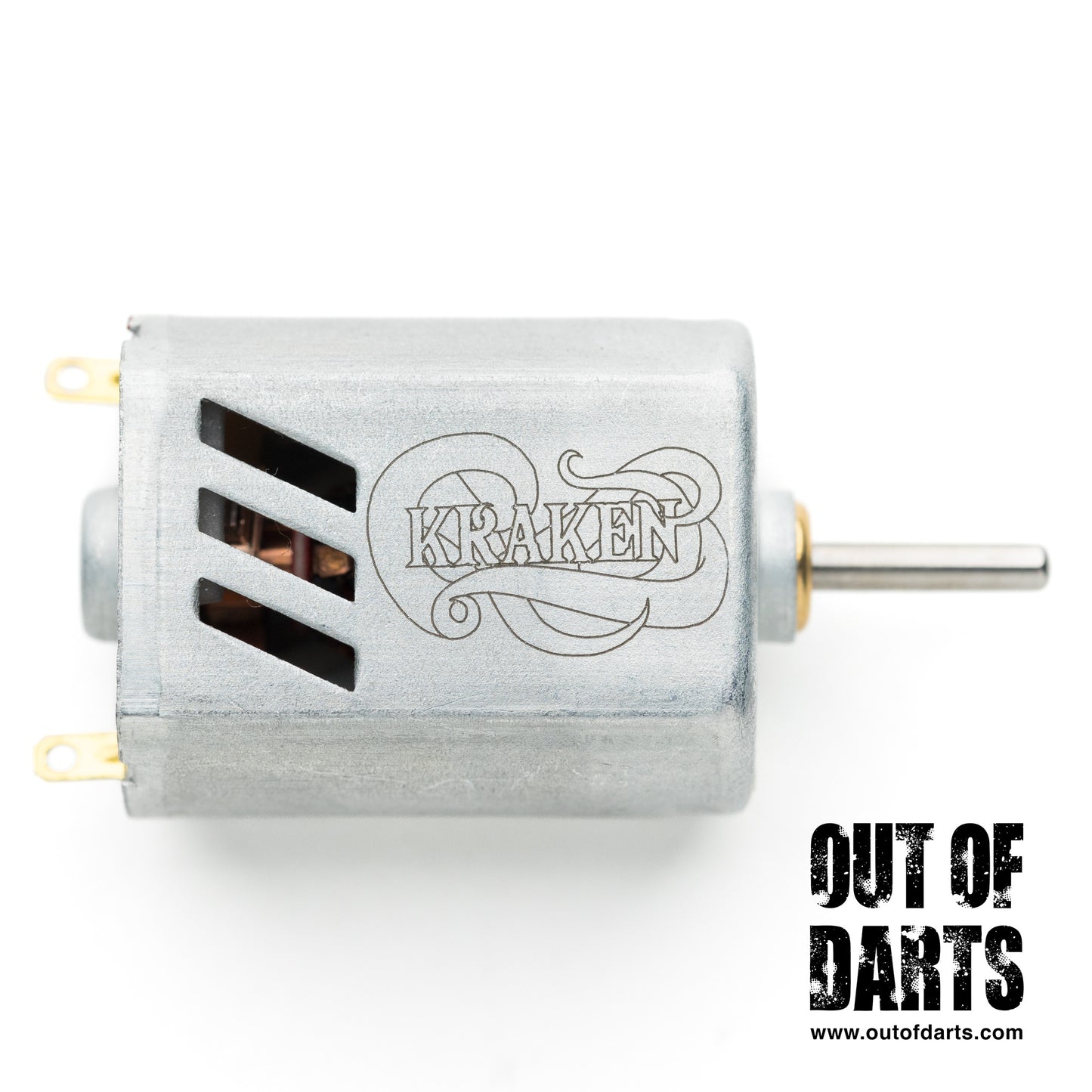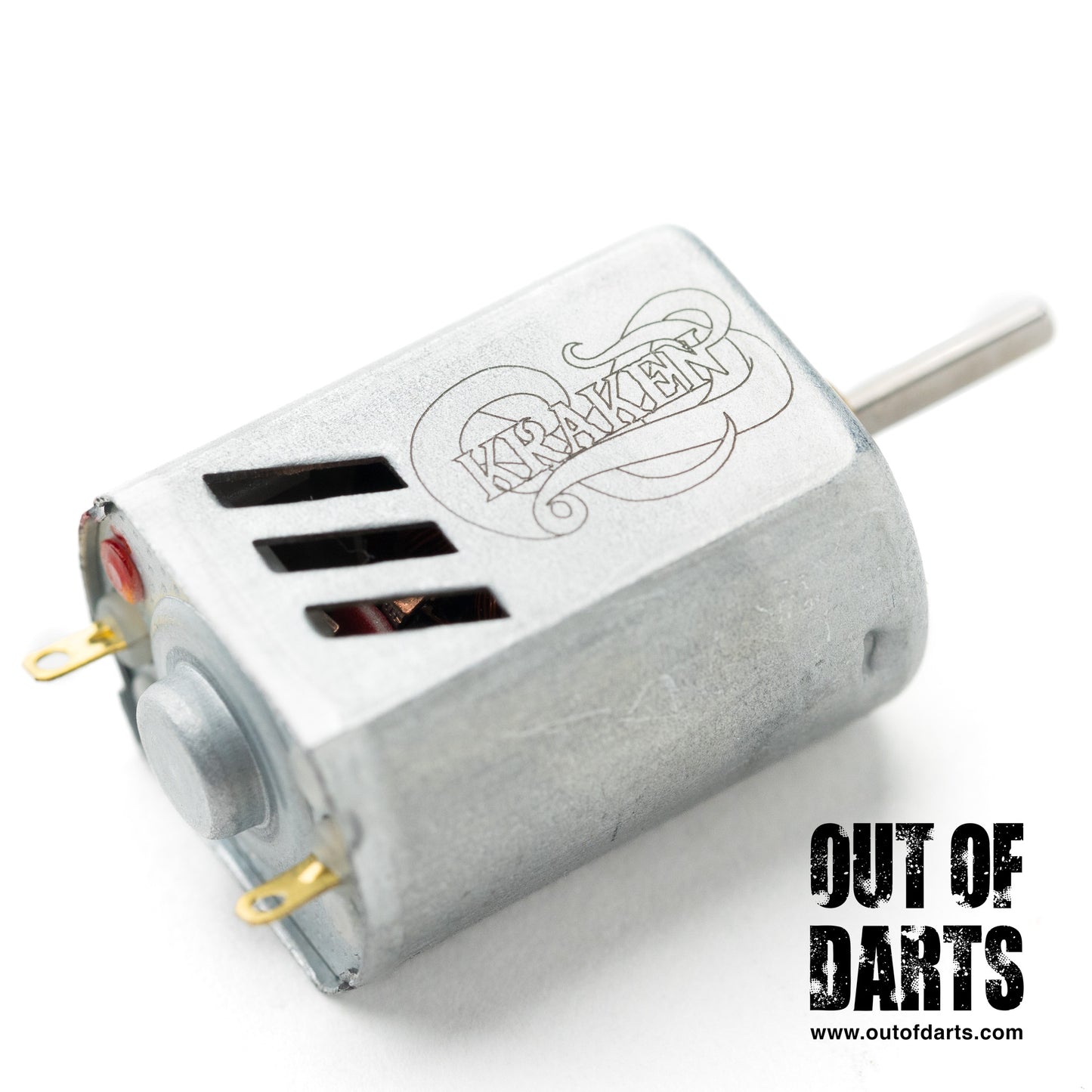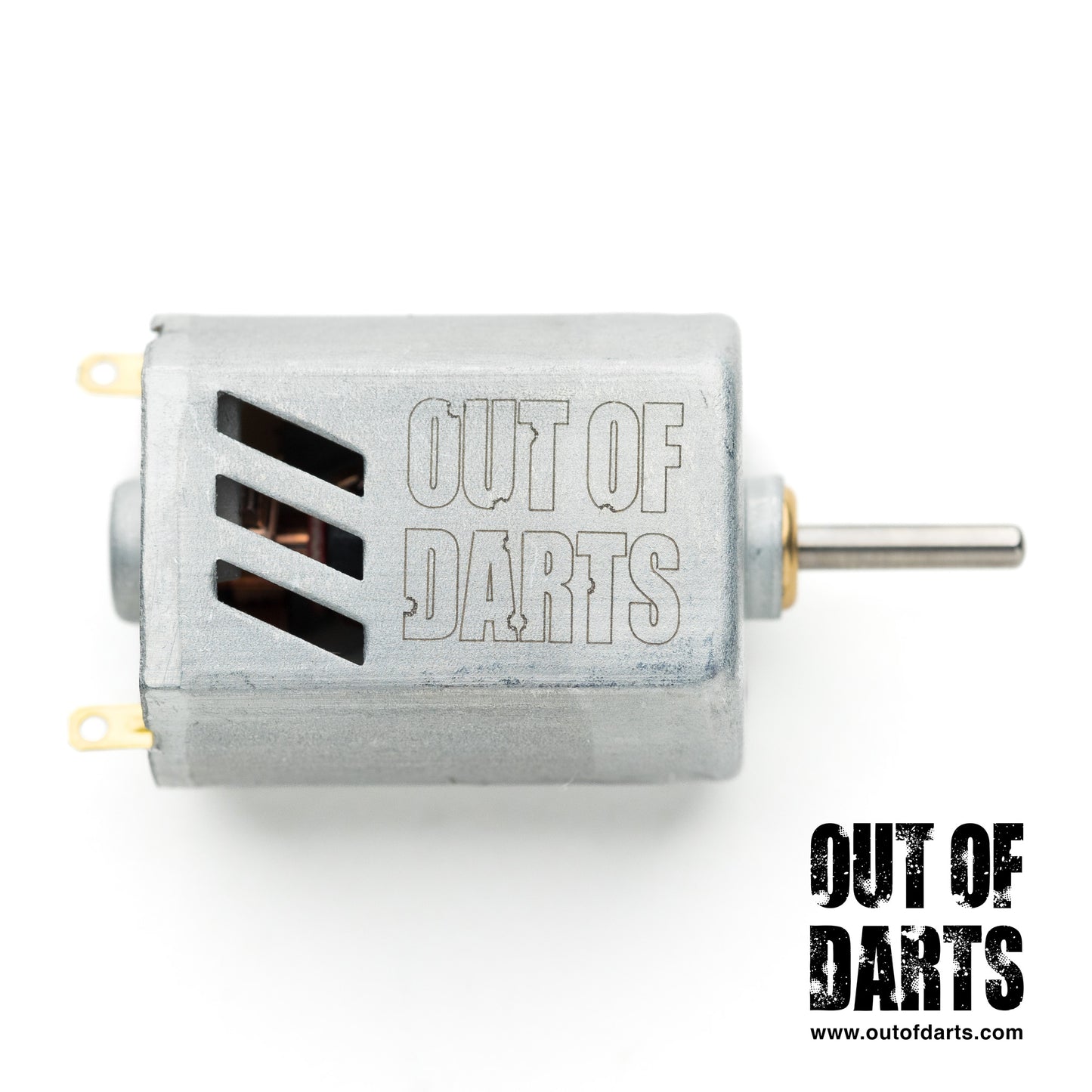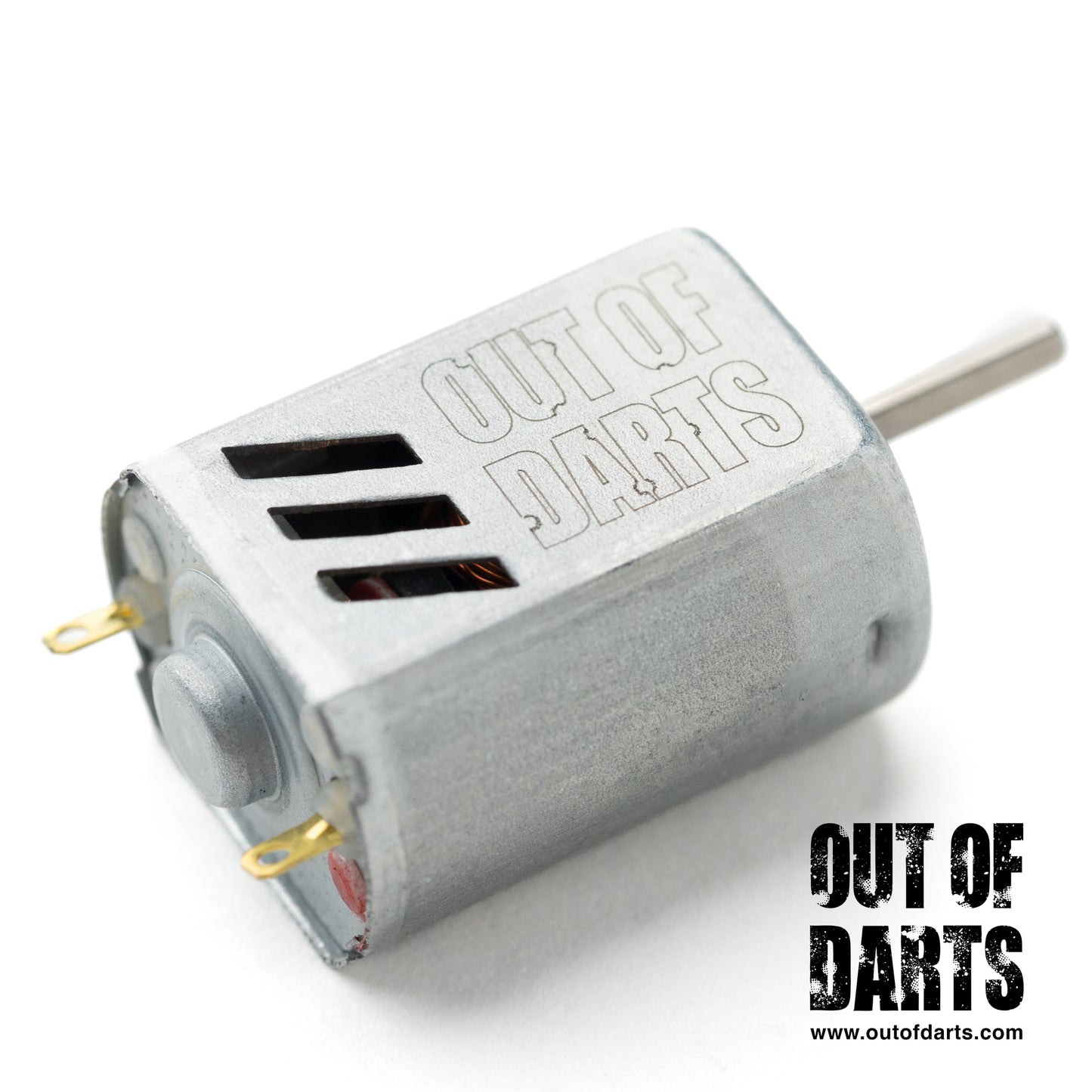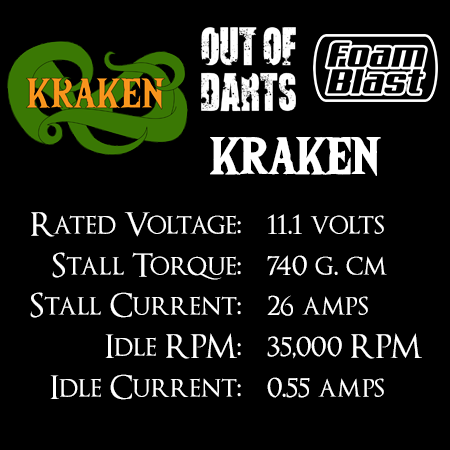 Nice pop!
Pops out darts effortlessly. Fast spin-up time, great performance.
Legendary DZP MK3 Pusher motor!
An absolute must-have upgrade full-auto pusher motor for anyone who has a Dart Zone Pro MK3. Stock rate of fire is ~3 DPS but with a Kraken pusher on AA batteries mine now does 10 DPS! I have had no issues in my testing. I recommend this motor as 100% necessary for the full-auto in the MK3! Be sure to watch the mod guide if you are installing one and don't forget to bypass the PTCs. Also invest in the reinforced thrower arm as the stock one is known to break at high RoF.
OOD Kraken 130 3s Neo Motor for Nerf Blasters
Gets the job done for short and snappy trigger pulls
I think these are my go to motors if I'm using a blaster with one trigger to turn on the motors and then the pusher motor/solenoid. They rev up fast enough with Hurricane or similar flywheels where I haven't had an issue yet with stalling/jamming darts. I feel like the responsiveness is really good for those snap shots you usually take at closer ranges.