Regular price
Sale price
$24.00 USD
Unit price
per
Sale
Sold out
OUT OF DARTS DOES NOT TAKE ANY RESPONSIBILITY FOR BATTERY HANDLING OR MISUSE. READ THIS ENTIRE PAGE ON LIPO SAFETY BEFORE PURCHASING

PRODUCT DESCRIPTION:
The Out of Darts custom E3 Compact LiPo charger with Balance Connector offers a simple, entry-level charger. I recommend using this to charge your Lithium Polymer  (LiPo) batteries, then not charging the batteries after a day of play. Typically, I find that a battery is close to storage charge after a day of play.
*We recommend using an advanced charger for low-capacity LiPos such as our 450 mah and 550 mah packs  The cells in low-capacity LiPos tend to fall out of balance with regular use, and a basic LiPo charger like this one will not have the ability to re-balance the cells if the voltage is too far apart.
FEATURES:
• Easy to use
• Balance charger
• Does NOT discharge/storage charge
SPECS:
• USA plug
• Balance port charging
• 100-240v input voltage

ADDITIONAL LINKS:
• Our LiPo Safety Guide
Share
View full details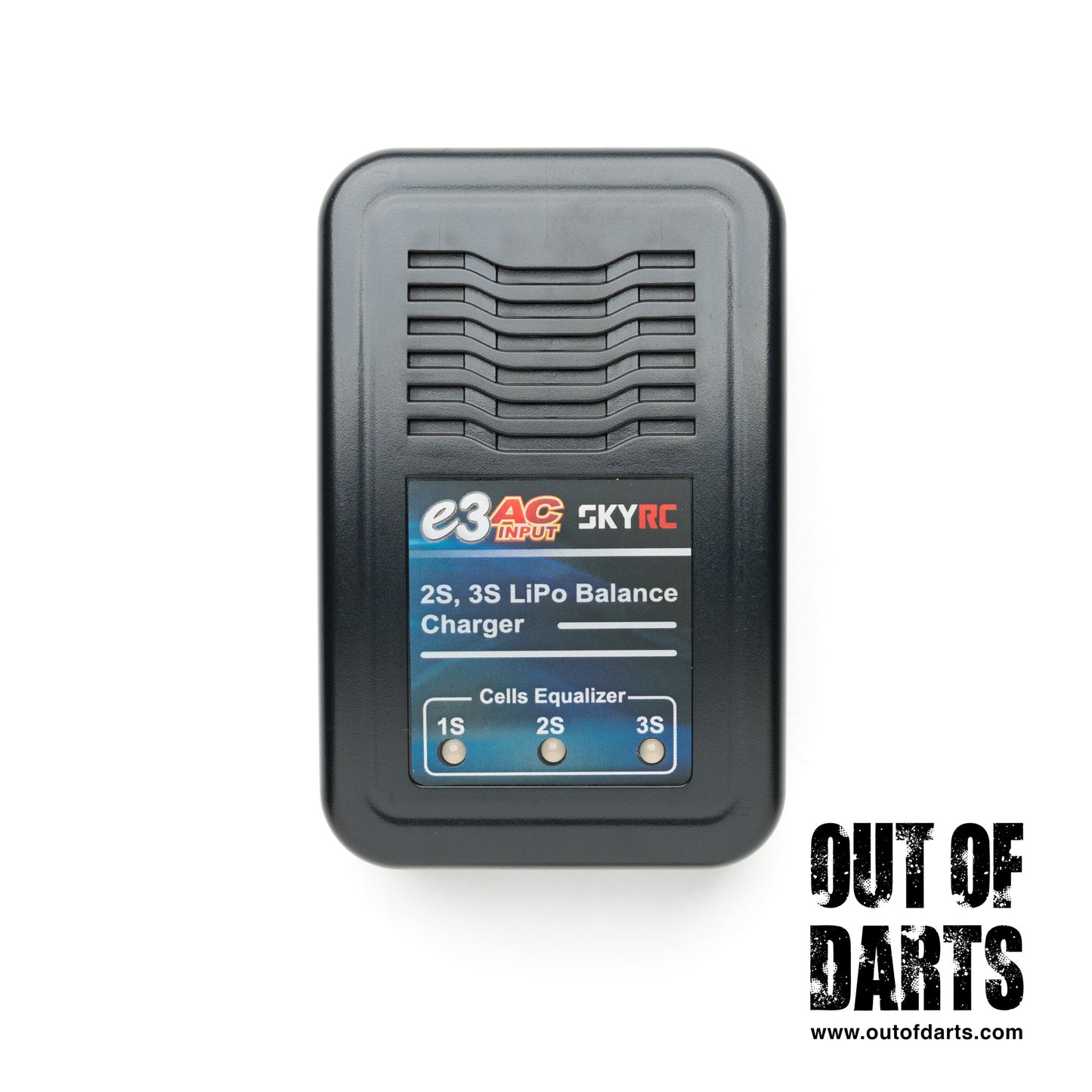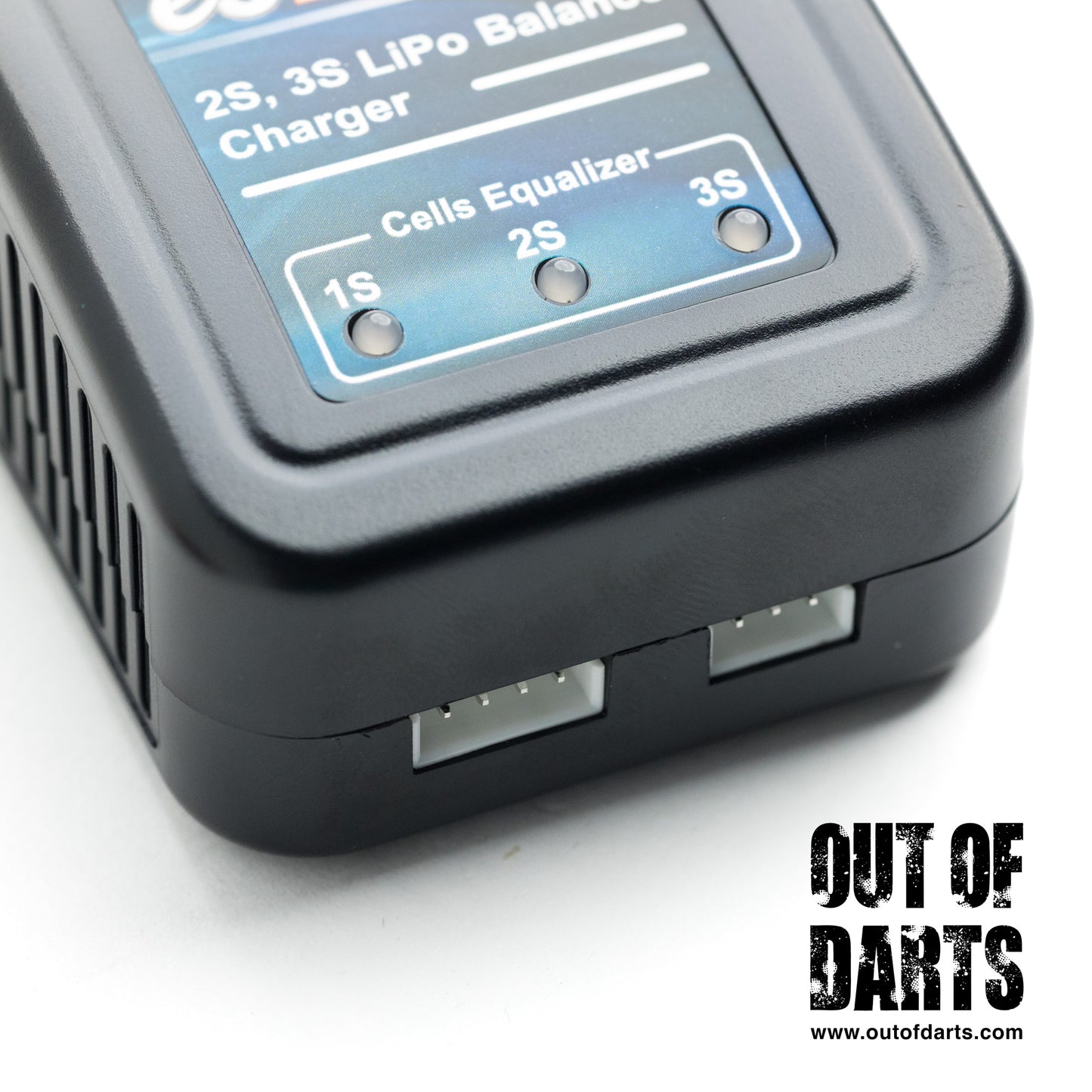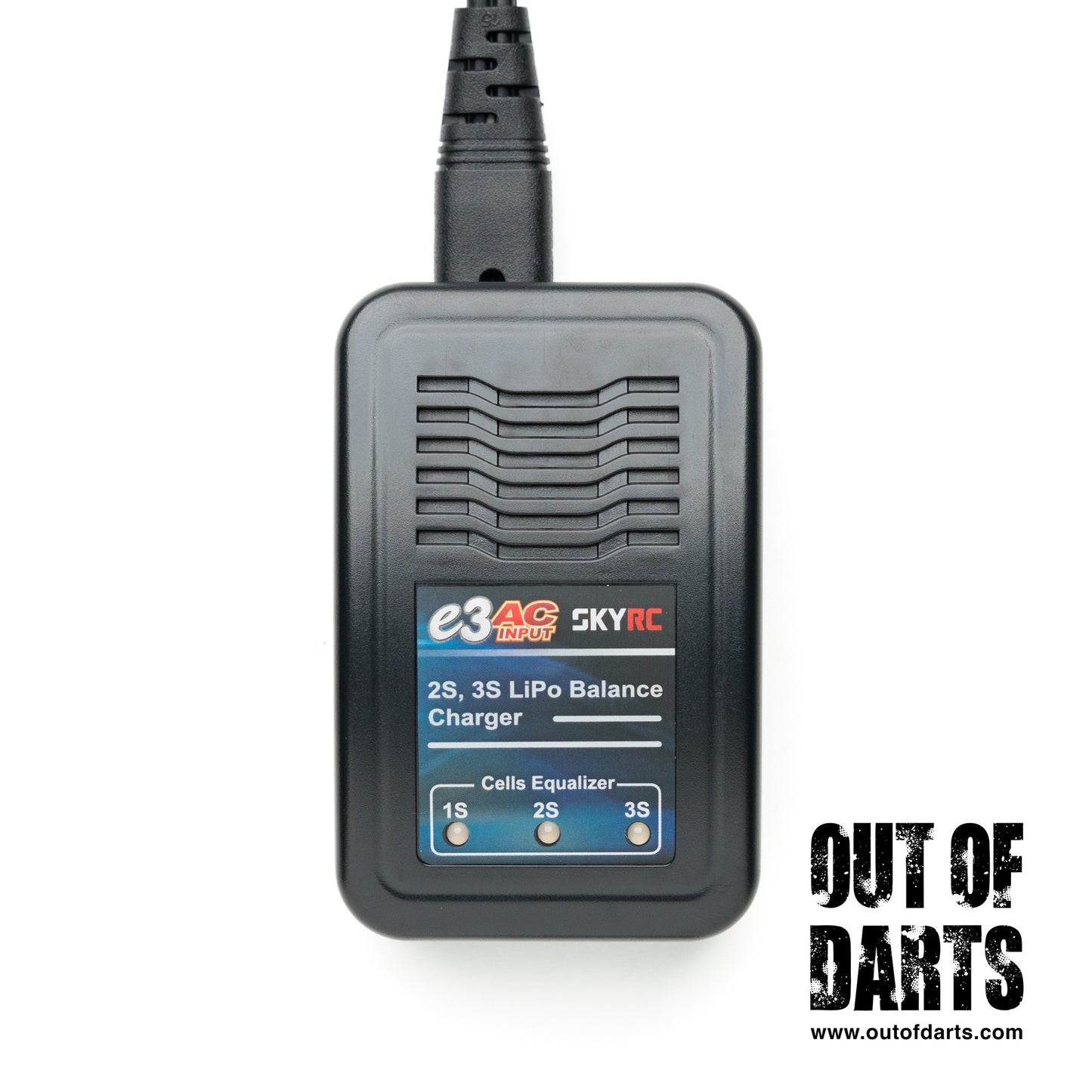 GREAT product AND service! Highly recommend!
The product was shipped immediately and arrived extraordinarily fast. It works great, too. I highly recommend this company and this charger.
Broken item
Charger stopped working after first full charge of battery.
If the charger isn't accepting a LiPo to charge, it's generally a safety feature, indicating that one cell is too low, or too far off from the others. A basic charger like this works great when all of the cells are balanced and in normal voltage range but a more advanced charger is needed to re-balance cells, cycle the battery and storage charge.
We would be happy to offer further assistance if you email us at orders@outofdarts.com
Lipo charger
Excellent would recommend