Regular price
$28.00 USD
Sale price
$20.00 USD
Unit price
per
Sale
Sold out
PLEASE NOTE: Blasters can only be shipped to customers within the United States and Canada, we are no longer able to ship blasters to international customers.
PRODUCT DESCRIPTION:
The Worker Cheetah Blaster is a single shot, springer design that shoots rival ammo and can also be converted to fire darts as well. Offering internal round storage paired with a compact, transparent design. 
FEATURES:
• Injection Molded Springer Blaster
• Compatible with Rival Ammo
• Can be converted to fire darts 

SPECS:
• Material: Injection Molded PC
• Package Weight: 310g
• Dimensions: 268 x 155 x 52mm
• SKU: W0514
ADDITIONAL LINKS:
-
Cheetah Blaster Dart Conversion Kit
Share
View full details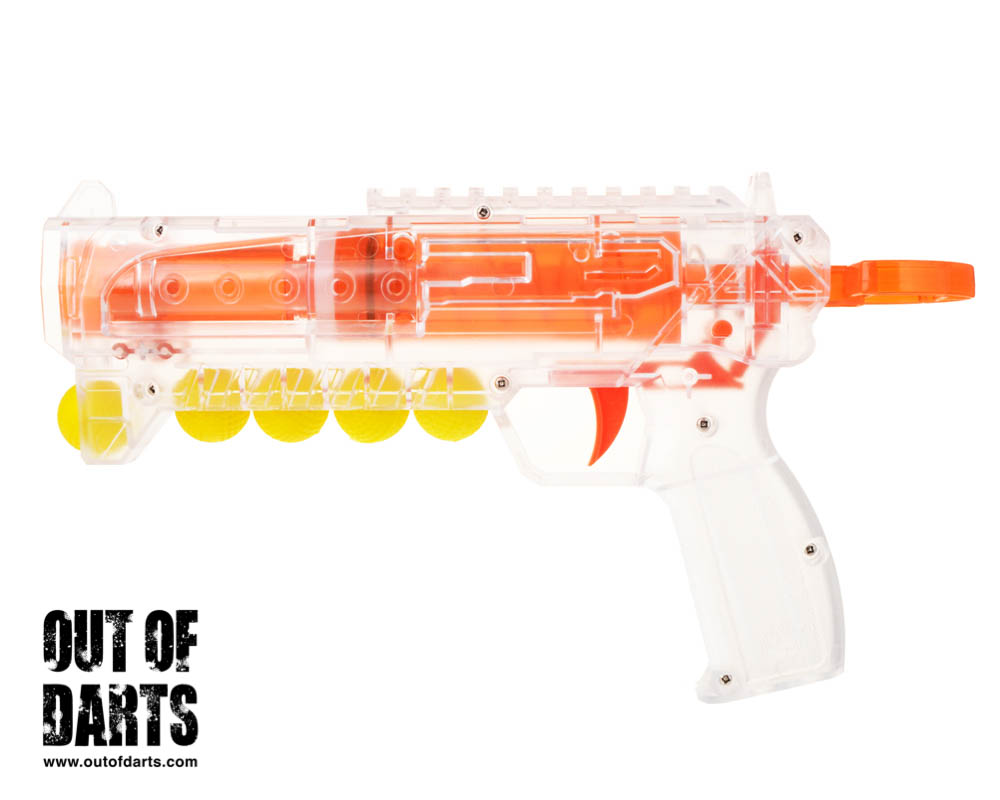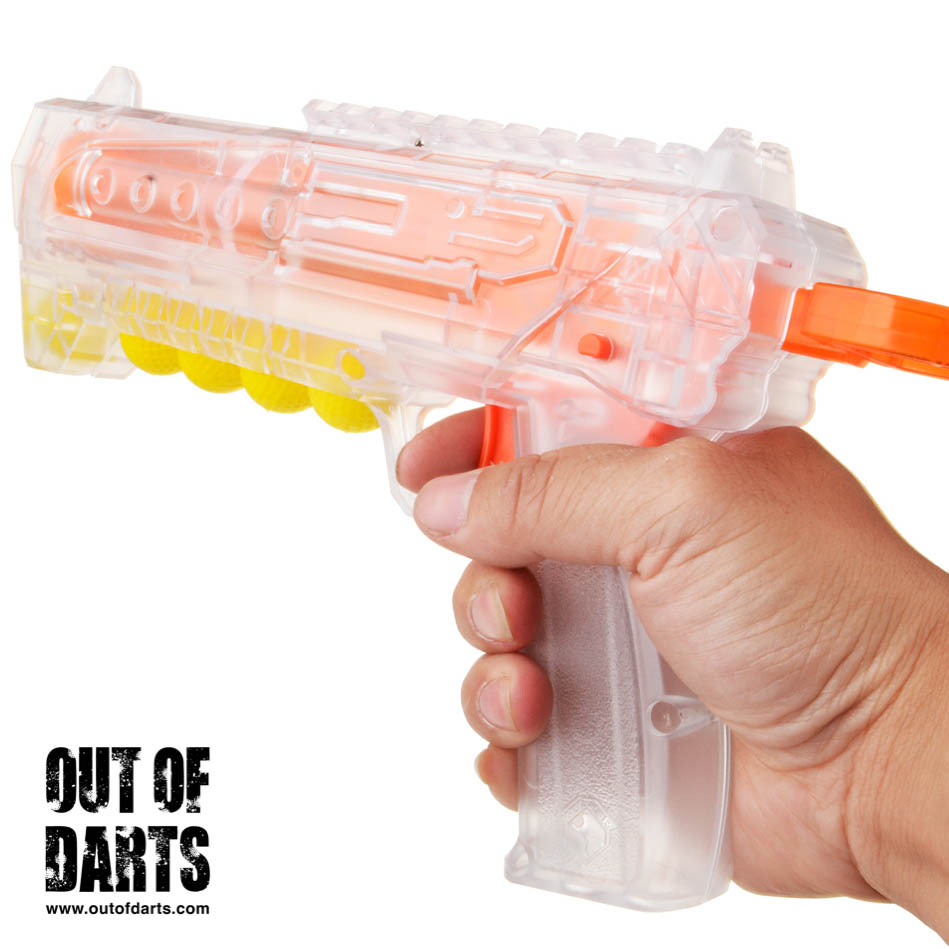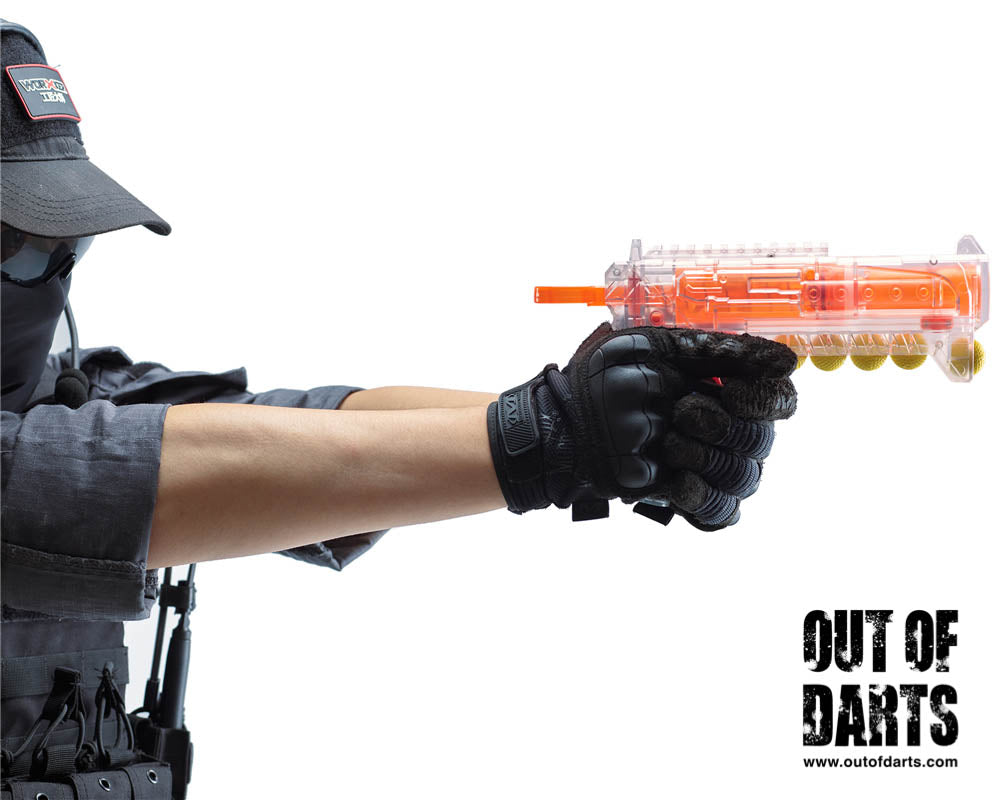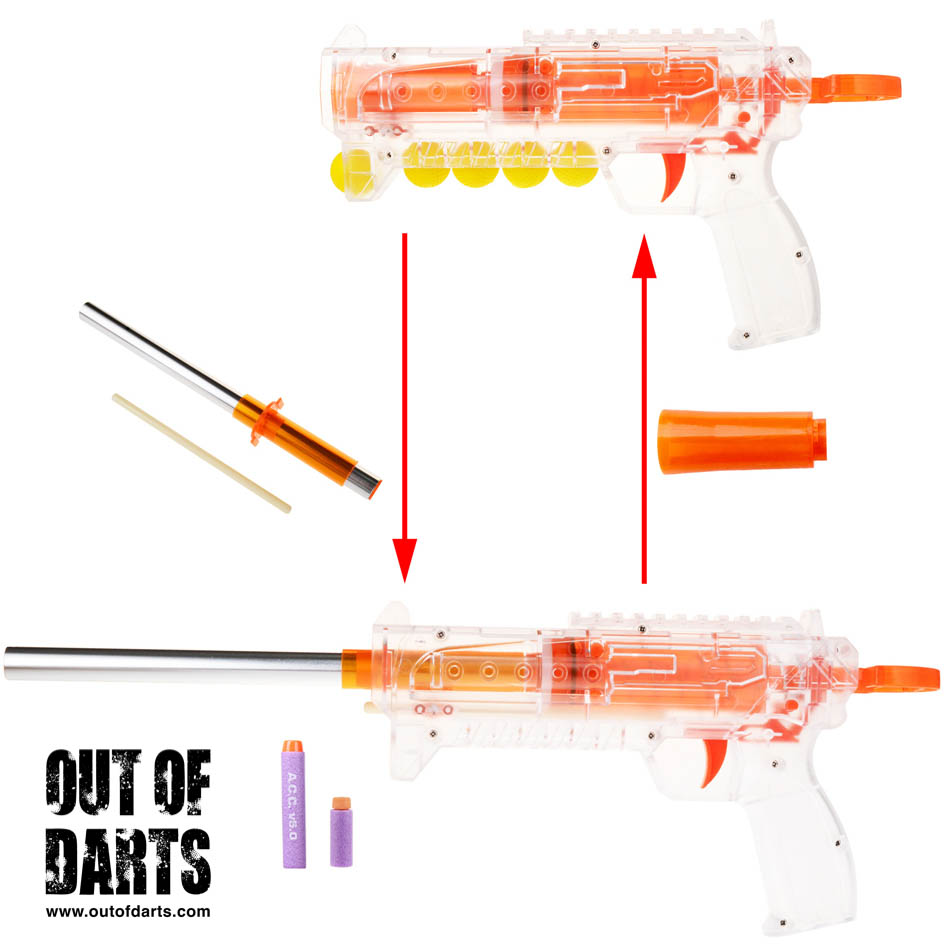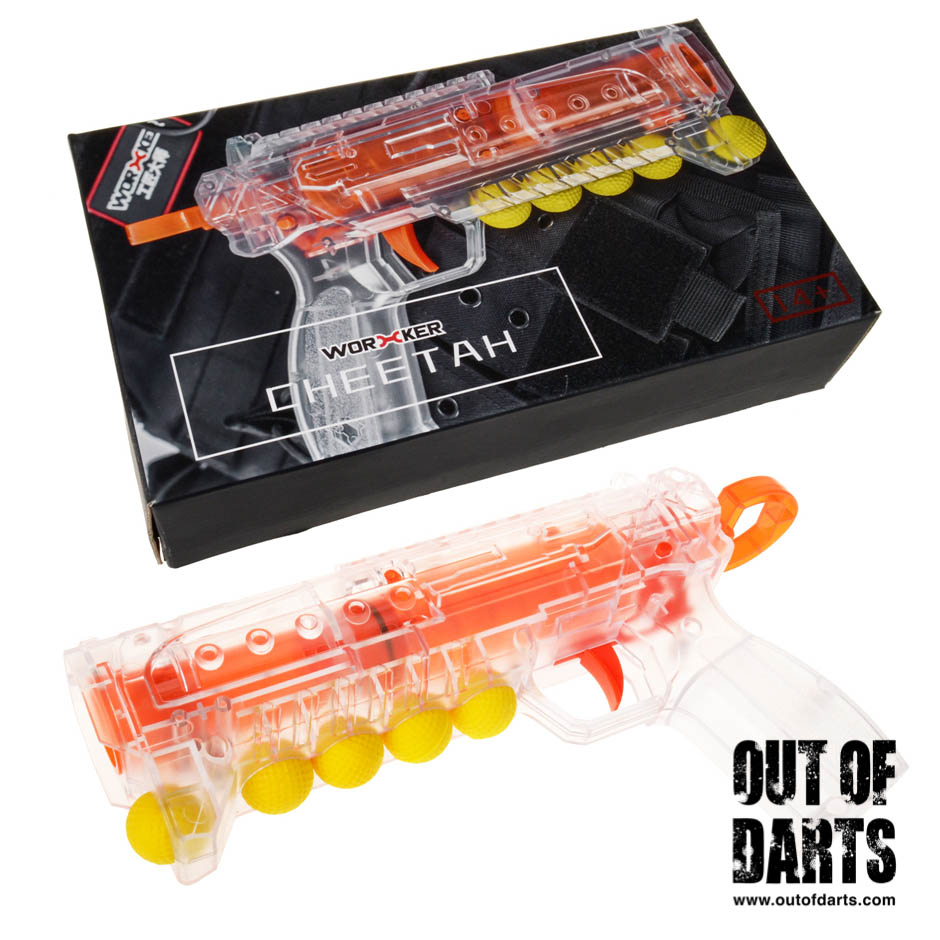 Cheetah blaster
Good blaster. Works as advertised.
Potent Blaster with short dart kit and upgraded spring
I bought this and modded it with the short dart upgrade kit and stronger spring. With those mods, this became a quite powerful/long-ranged, albeit very slow ROF, blaster for pretty cheap, even counting the other parts. Ranges seemed to be a bit better than a tomcat with those mods. -1 star because the **** on the plunger tube was too tight and took a bunch of work with a metal saw to remove. Also, out of darts has great customer service.
Such an awesome blaster!
This thing is freaking sweet, all my buddies plan on getting one now too!
Sale Grab for Modification
I took advantage of the sale to get one of these and fit a Little Rocket adapter muzzle (the one for the Aeon Pro).
Worked like a charm. (I had to add a bit of tubing inside, but it was pretty easy.)
I also installed the upgrade spring.
Now I can launch pretty much whatever I like with it.
Flex Killer??
In order to get this up to spec, (past my 11 and 12 coil k25 raised O-ring curve flexes) I had to use the worker 14kg phantom kronos spring. It sounds crunchy but I've fired it around 100 times and still haven't yanked the t-pull out. That solves the power issue. Now on to capacity. A circular 3dprintedsolid 12 round ammo clip will bring it up to 17 on board with one chambered. Can't quite fit my fingers in clip for 12th ball so mine are - haha - 11 round clips. 18 ammo for the kids and some of da' ladies...but you need that clip and you'll have to request a picatinny version to go with the cheetah. My upgrade with 14kg spring makes the t-pull insanely uncomfortable but the fact is...using "the sh0cker," or your ring finger and pinky work well it's just hard to remember that between honeys - I mean blasters. The only place this thing loses to the curve flex is price. Even with the clearance sale, the proprietary spring - the custom outsourced ammo clip - the SURPRISE OOD shipping jump, you can make 3 or 4 k25 flexes for the price of 2 of these. The ammo clips will save this though (because 8 beats current 6 duh) and yeah - it's smoking the curve flex/tweaked accustrike ultra4's...just know that this cheetah is niche as fuuuuuuuuudge and will creep like a kronos spacer in a d.va without that 14kg spring.