Regular price
Sale price
$55.00 USD
Unit price
per
Sale
Sold out
PRODUCT DESCRIPTION:
The Worker Worker Metal Internals Kit for Nexus Pro allows you to improve upon the already outrageous performance with metal internals and a metal decorative top rail.  This kit is short dart compatible only and offers lightweight yet durable aluminum alloy construction.
FEATURES:
• Compatible with Nexus Pro Blaster
• Metal internals upgrade kit

SPECS:
• 
Material: Aluminum Alloy
• 
Weight: 235g
• SKU: W0528
Share
View full details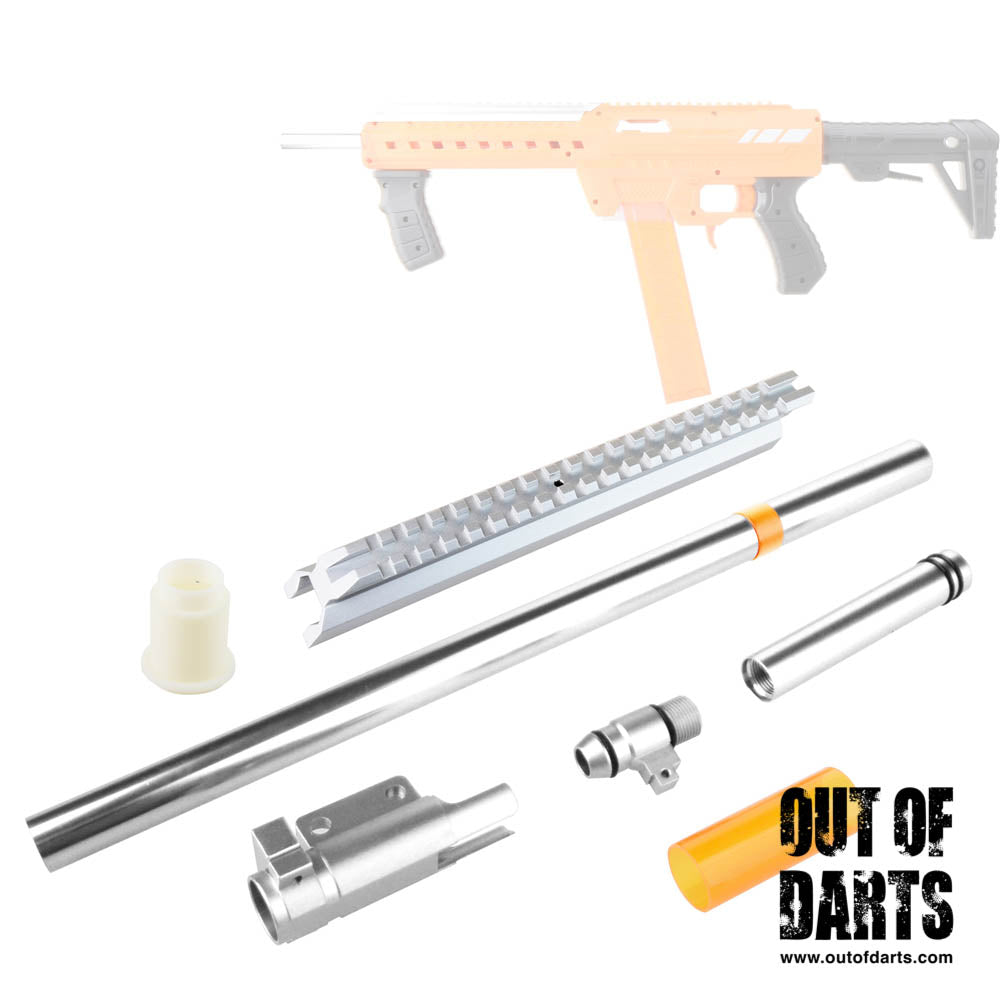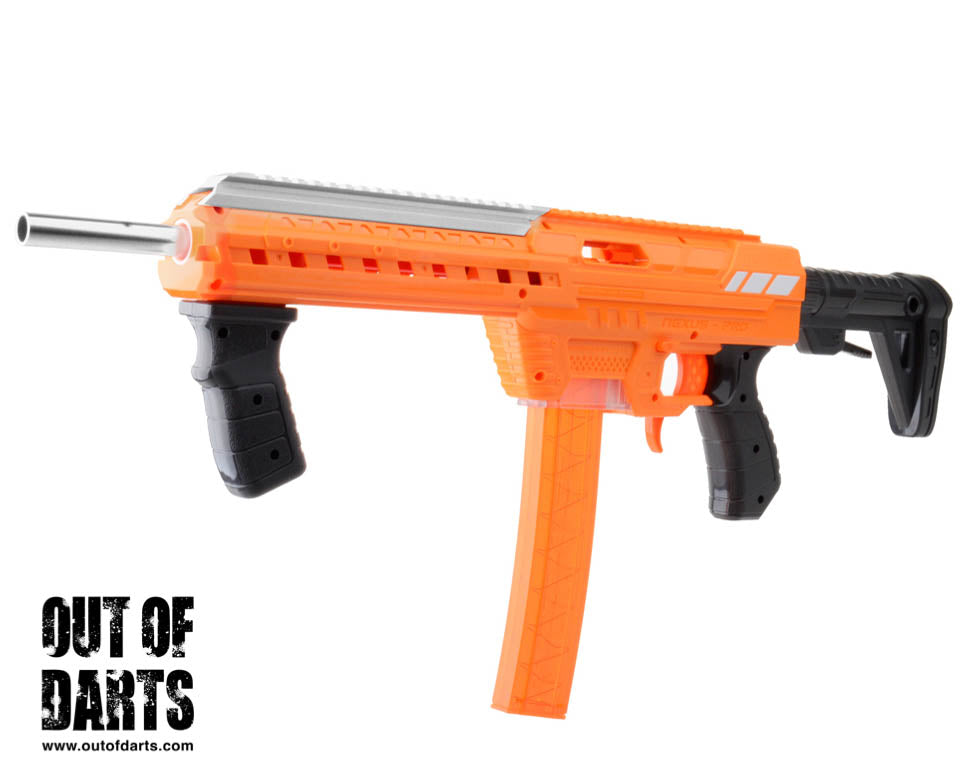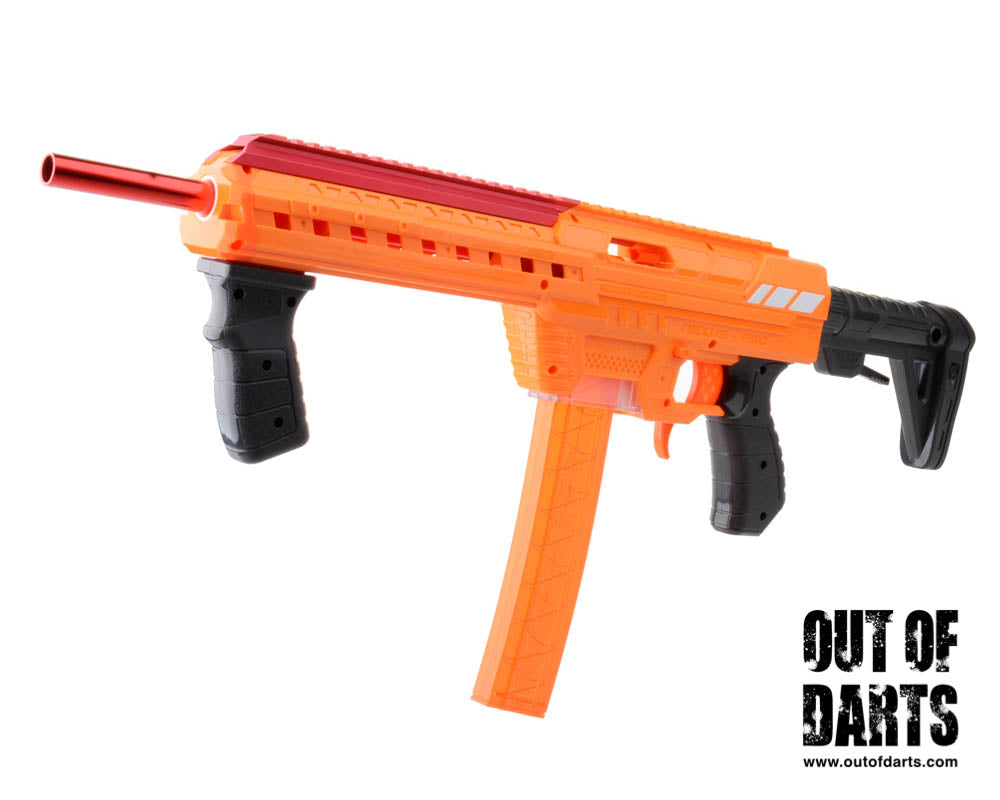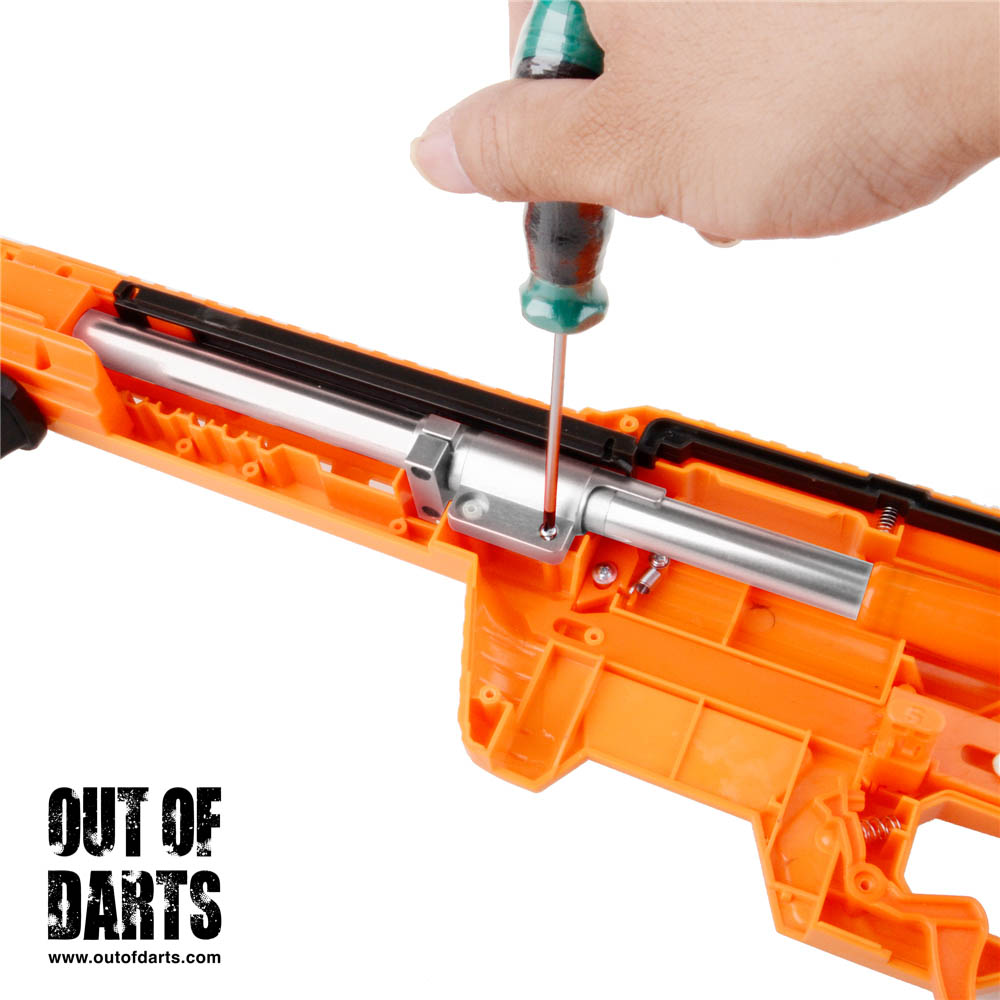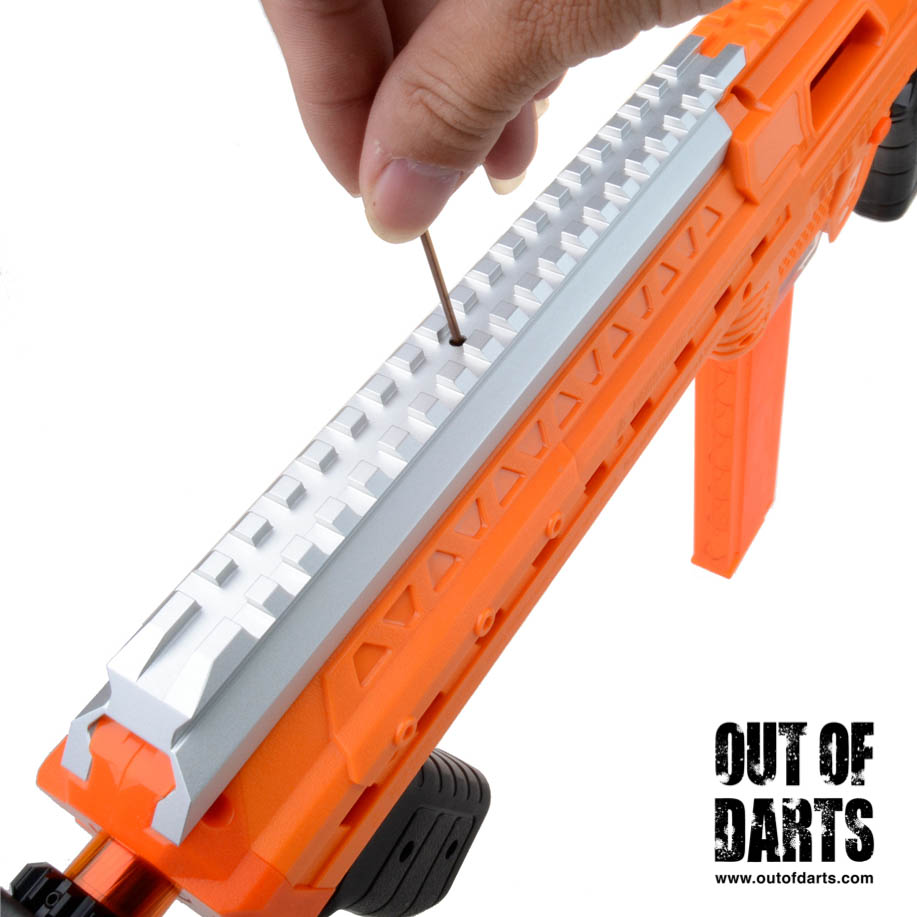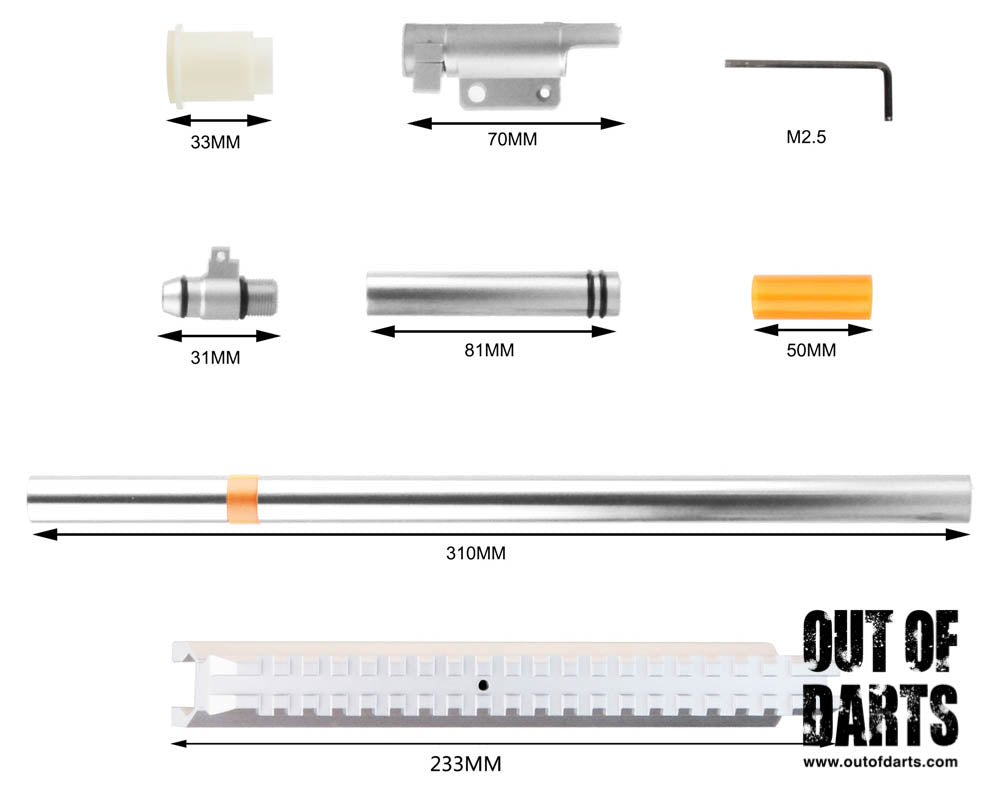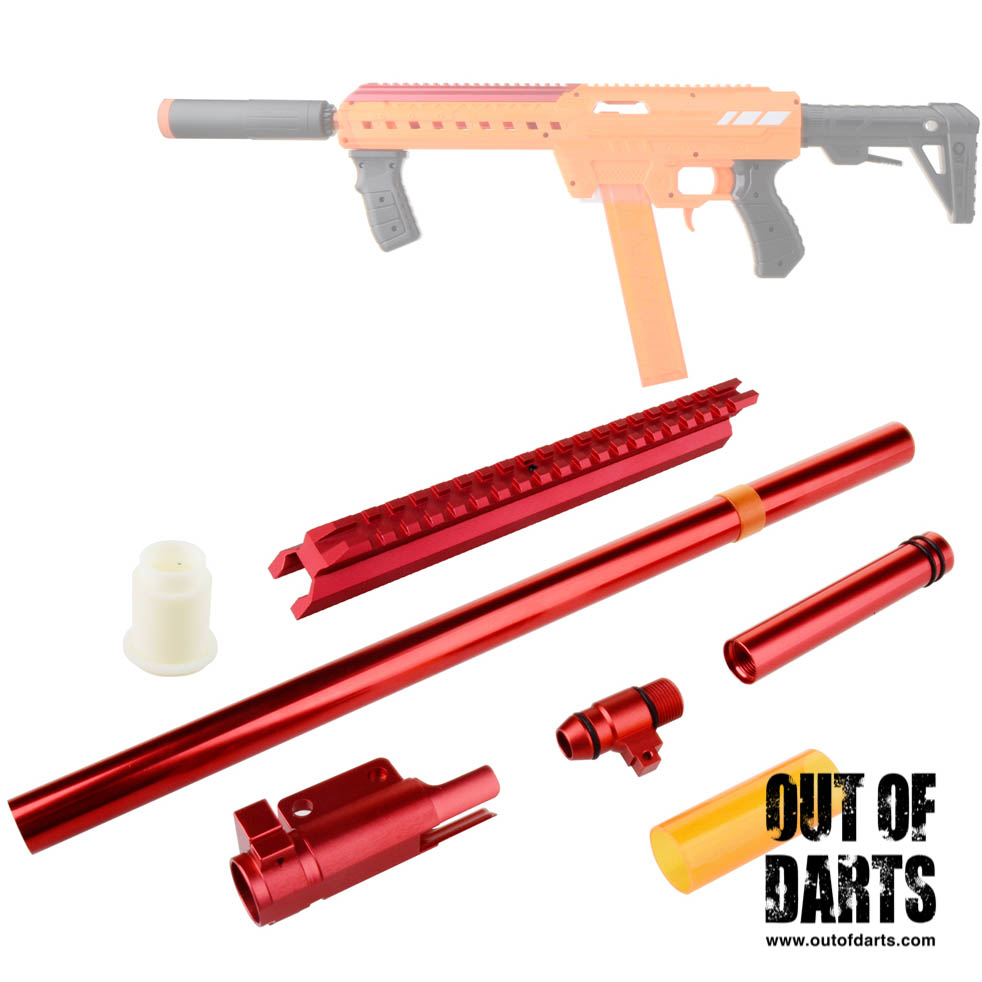 Air tight
When installing make sure to test for everything together of the barrel isn't fitted properly you won't get a good seal. Other then that it's air tight.
Excellent upgrade part for Nexus Pro
I'm really enjoying the improved performance of my nexus with this metal internal kit. Just need to order the other metal kit before I can use any of my upgrade springs without damaging anything inside my blaster. Great product.
Great upgrade
Definitely a great upgrade. It's a better seal than the factory barrel and slide. I love the finish. No adjusting. Just drop in. Some darts fit better than others. Just like the factory barrel.
Great durable metal kit
Great construction overall, definite quality upgrade for my Nexus Pro. However, the dart fit is not quite as tight as 17/32" brass, and it's slightly expensive for what it is. Probably needs to be paired with the metal priming kit in order for a very heavy spring to work. Works exactly as advertised.
decent product but…
I bought this along with the priming kit, one of the o-rings came damaged so I had to replace it. The blaster shoots harder than ever over 230fps with DZ short darts and a 16kg spring+OOD budget spacer. The main reason I bought this was because my 17/32 brass had been punctured and the metal breech allowed for more airflow than the OOD skinny breech I had purchased last year. so I thought, "might as well just upgrade everything." and -$110 just like that. NOTE: My aluminum barrel did not come with the short orange barrel wrapped around it and I still cannot figure out what that does, if anyone knows please tell me.