Regular price
Sale price
$5.00 USD
Unit price
per
Sale
Sold out
PRODUCT DESCRIPTION:
The Rival Hades Spring is a custom made spring from a K26 that offers about a 120FPS average compared to the stock average of 90FPS. This mod can be pretty challenging but the results are very worth it! 
You'll need to take off the whole front plate and grip, nozzle and rotating chamber. You can take the whole internals out but we found it's a shorter mod if you keep everything in. Next you'll need to remove the plate from the front of the magazine and this will give you access to the plunger tube. In order to remove the plunger and spring you'll need to take one more screw out on the other end of the the plunger that hooks into the catch mechanism. The K26 custom spring is slightly longer than the stock so you'll need to compress the plunger a bit in order to get all three rods to hook back into the catch mechanism and put the screw back in. 
FEATURES:
• 
Medium to Hard difficulty on installation
• 
One end flat, one end cut, About 95mm or 12 coils in length
• 
Around 120FPS  
SPECS:
• Custom made compression spring,
• Material: Made in the USA of USA spring-tempered steel

ADDITIONAL LINKS:
• 3D Printed Hades Comfort Trigger
• 3D Printed Hades Pump Grip
Share
View full details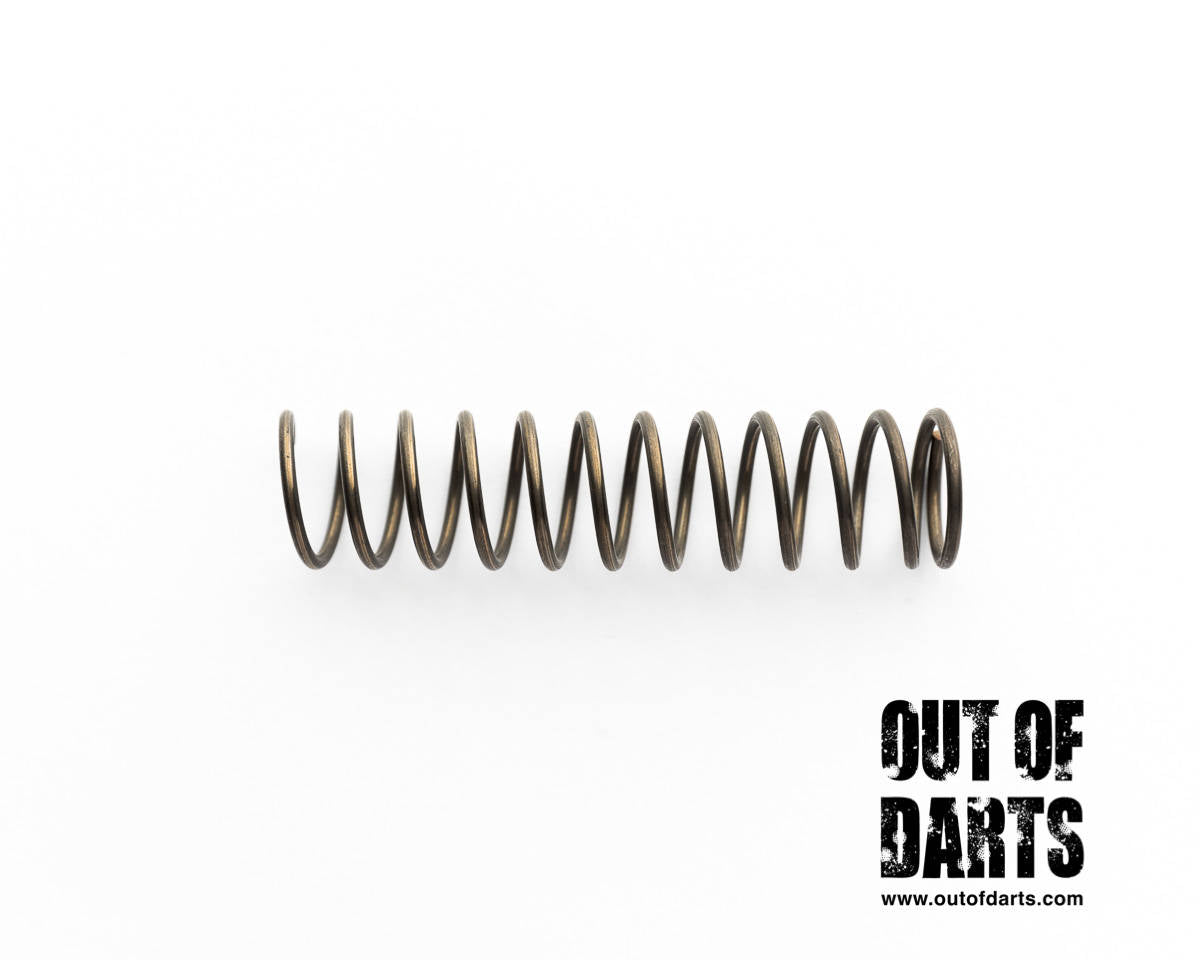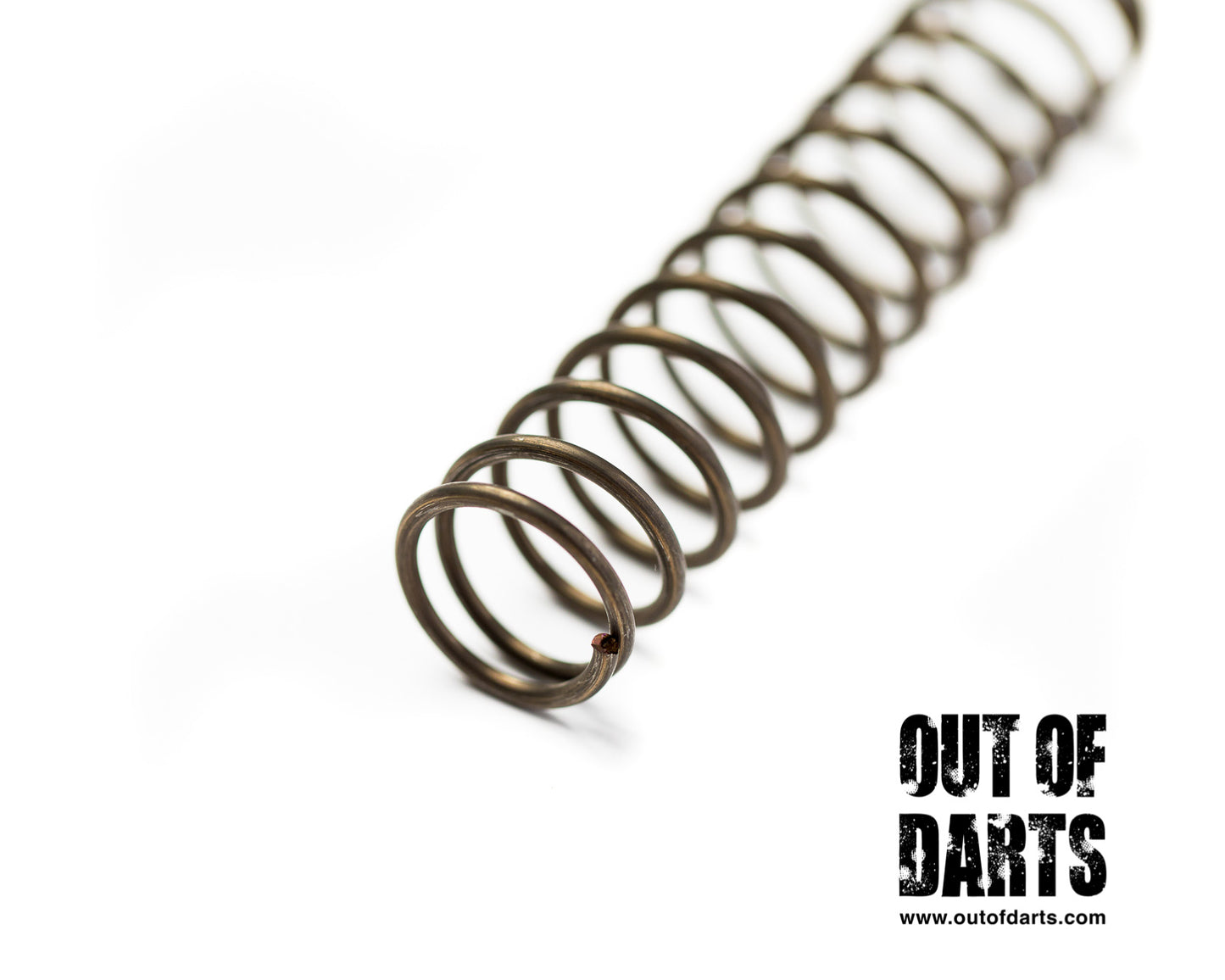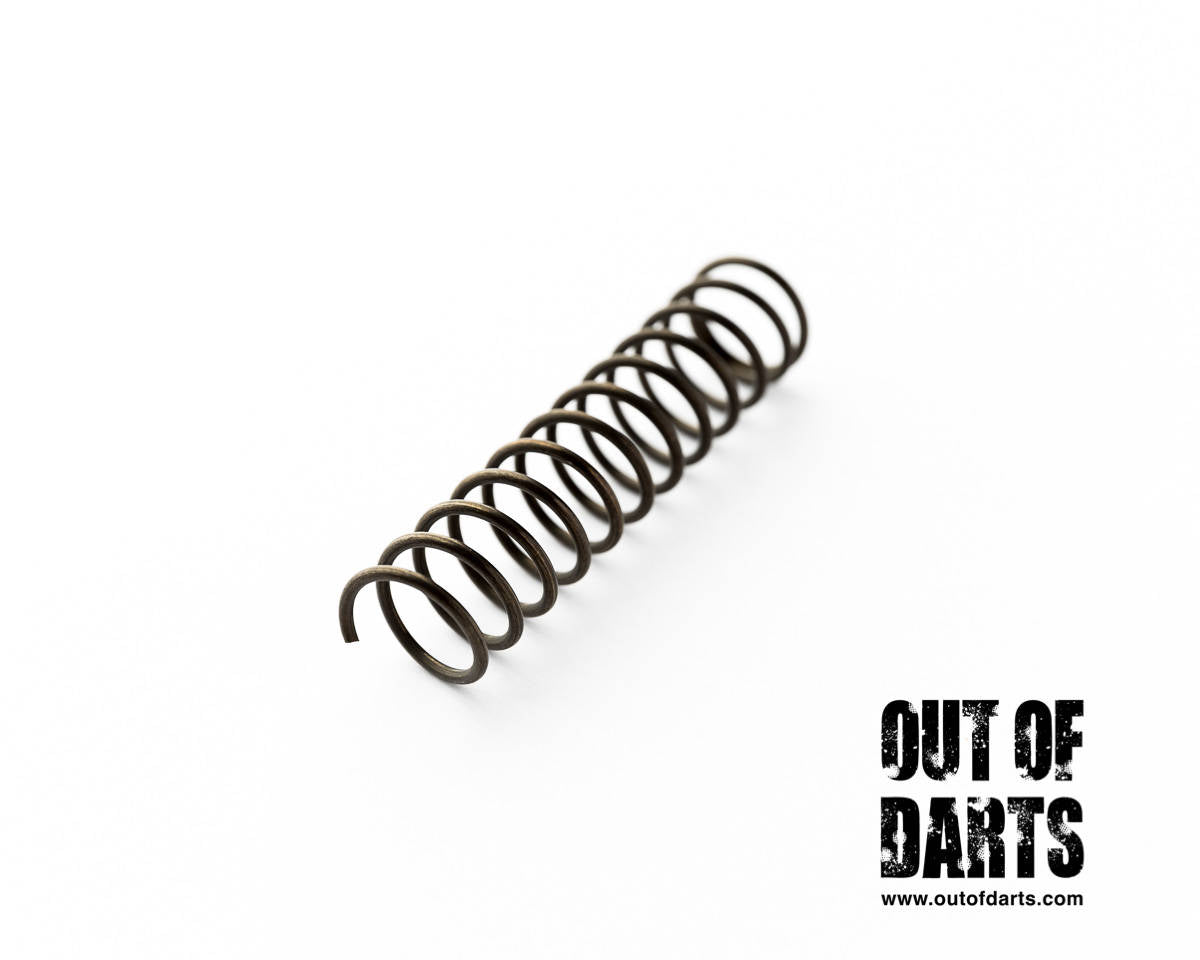 Improves Hades MASSIVELY!
I don't have a chronograph, but it is very obvious that my hades shoots much harder and brtter now! Plus, when I messed up my installation, I was able to message the team at Out of Darts, and they helped me figure out what I did wrong and I was able to get it fixed easily!
Dropped right in
Perfect fit, gave that extra punch that all nerf blasters need.
Like a bat out of Hades
The Hades is by far one of the single best blasters Nerf has ever made. It shoots fast, holds a ton of ammo, and is quick to reload. It was my primary blaster at the recent Jared's Epic Blaster Battle in Dallas, where I wore it on a single point sling under my jacket.
The only flaw of the Hades is the lack of power. It fires on the lower side of the Rival par. With this spring, it shoots so hard and loud my wife had to cover her ears. With power comes range and accuracy.
This is a fairly easy upgrade, and is highly recommended to all Hades users.
Great improvement
It was a complicated mod and I had some complications along the way but I completed the mod and it works great and now it shoots about 25'-30' farther.
Worked Perfectly
Getting my Hades apart was a challenge, but obviously that wasn't an issue for this spring. Once I got the spring in, my Hades hit pretty much exactly at 120.