Regular price
$14.00 USD
Sale price
$9.00 USD
Unit price
per
Sale
Sold out
PRODUCT DESCRIPTION:
The Worker 15-Round Short Dart Honeycomb Magazine Clip is only compatible with short-length darts and is available in multiple color options. Offering a unique honeycomb look that will add some pizzaz to your blaster. 

-Not Compatible with the Nexus Pro
FEATURES:
• Available in multiple colors
• Short-Length Darts only
• Does not include darts.

SPECS:
• Material: ABS Plastic
• Weight: 215g
• Model: W0175
ADDITIONAL LINKS:
•
Short-Length Darts
Share
View full details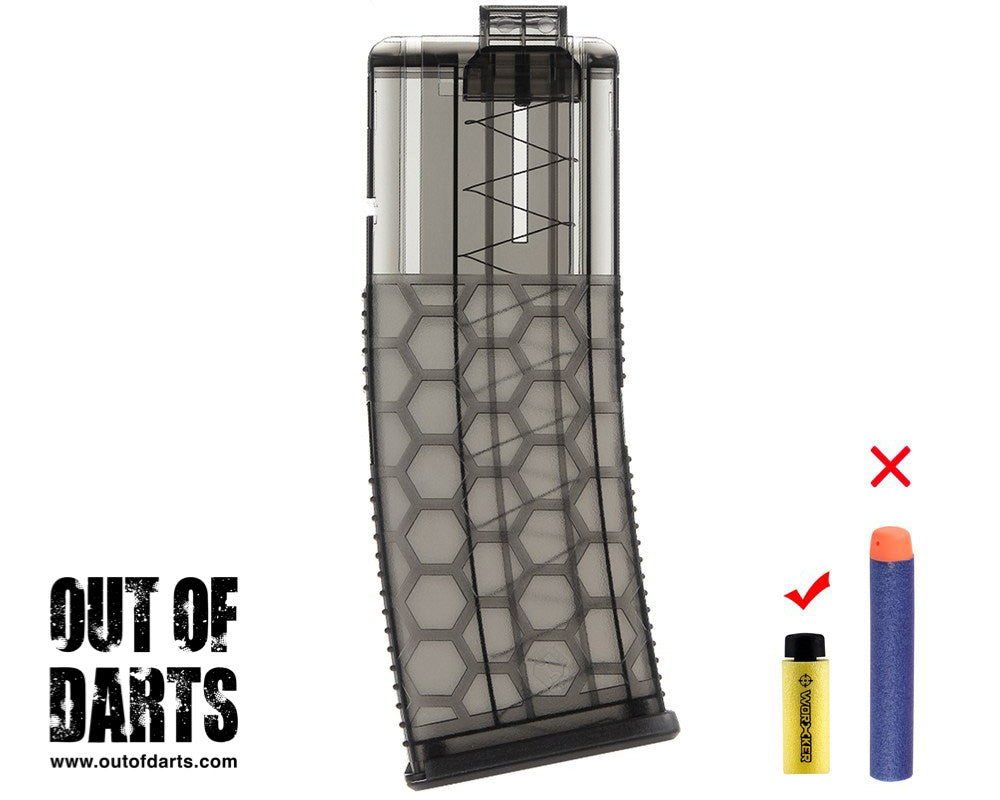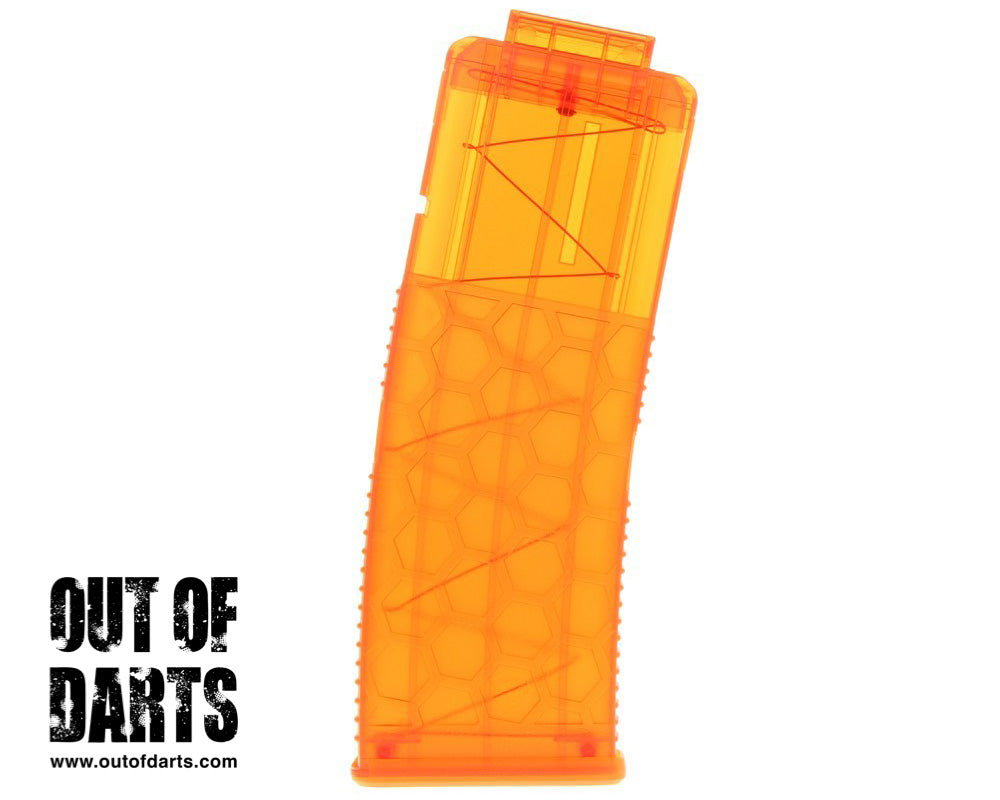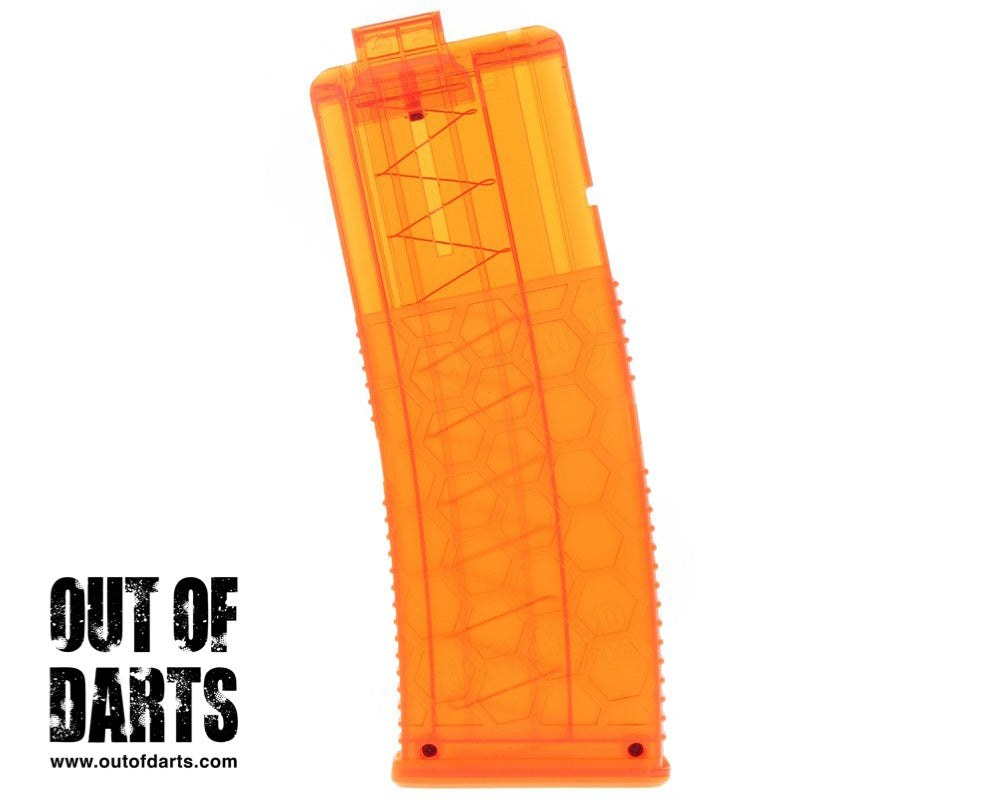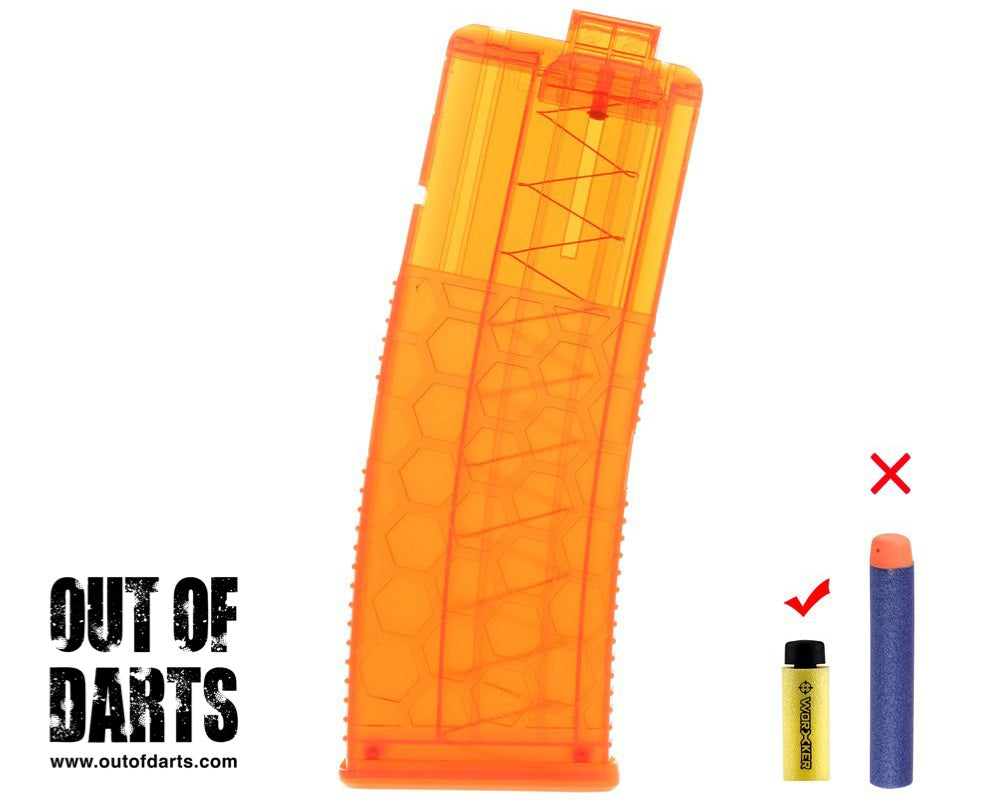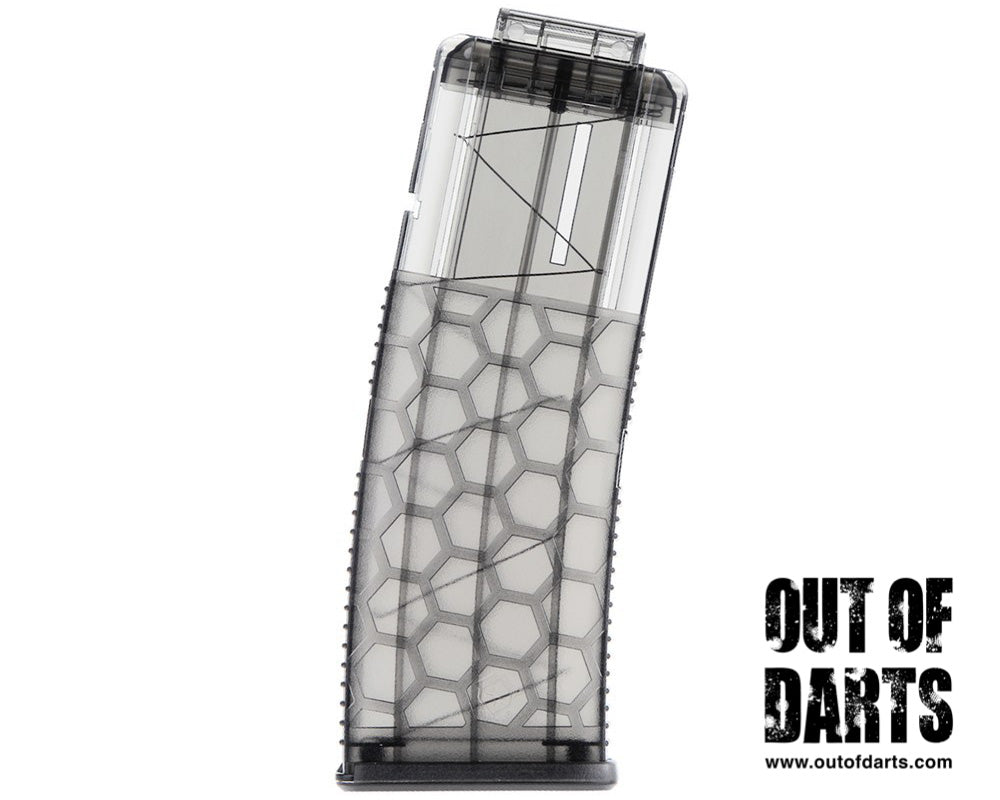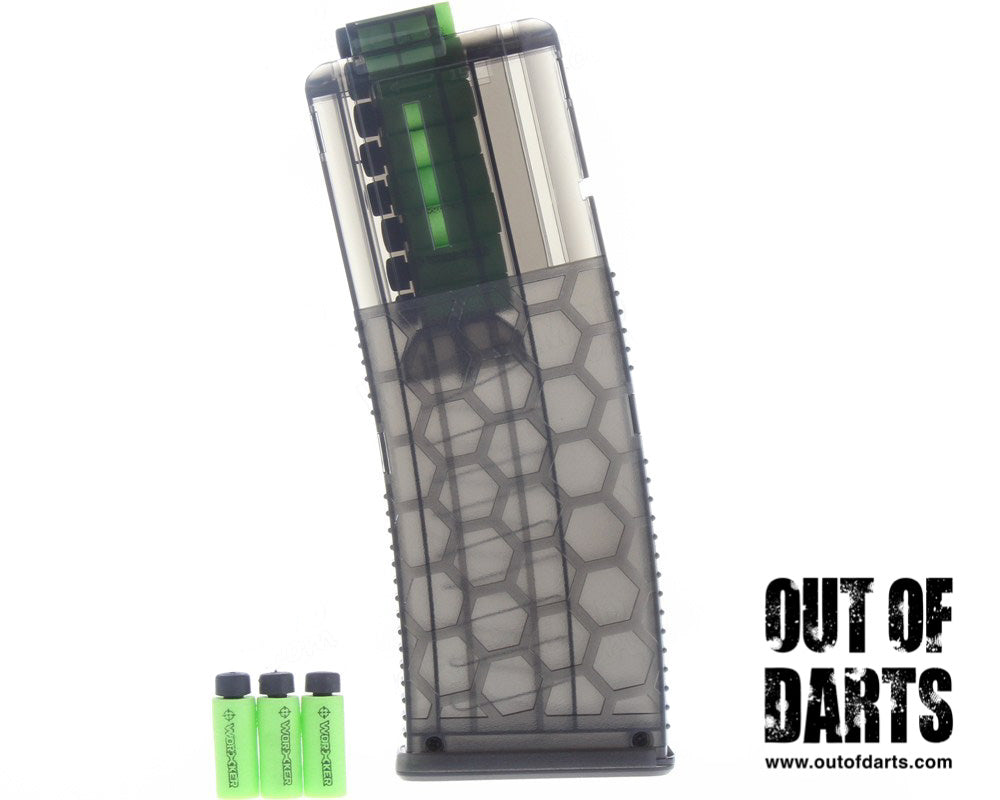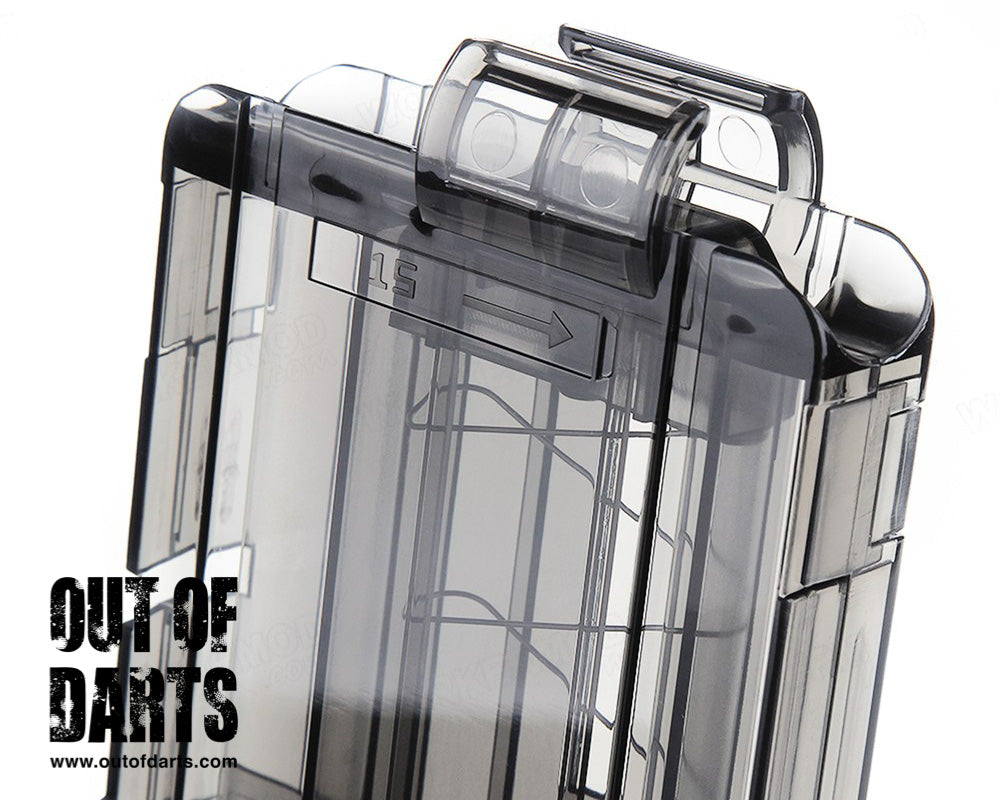 Great short dart mag for a full size magwell
This is a great magazine for blasters with short dart conversions installed. It is hefty and the spring feels very smooth. I have moved on to using talon mags for the most part, but if you don't want to deal with picking a short mag converter for your blaster, this is the way to go.
Fantastic quality as usual from Worker. I use these in my Caliburn and have had no issues.
Exactly what I hoped for
I know these old mags aren't as practical as newer half-length mags, but they're way cooler on classic blasters which is precisely what I was hoping for. A little awkward to load but the aesthetics makes it all worth while.
Pretty decent mag
Looks great and works. My only complaint/suggestion would be that it should be held together with 4 screws instead of only the 2 at the bottom end. With no screws (just snap tabs) at the top, it easily opens up causing the follower to tilt sideways and jam. I wouldn't have minded paying another buck or 2 for it not to do that.
As stated it's not compatible with the nexus pro...but with alittle trimming and filing of the feed lips, it's working great with mine (running both worker internal kits) with the added benefit I accidentally just discovered of being able to be inserted/removed without priming.
High Quality and Great Looks!
Magazine gave me the exact look I was looking for. It looks like a full-sized mag, but holds short darts. This is great if you're looking for a certain aesthetic but still want the performance of short darts. They aren't as portable as other short dart mags, so they probably won't serve well in competitive play.