Regular price
Sale price
$8.00 USD
Unit price
per
Sale
Sold out
Share
View full details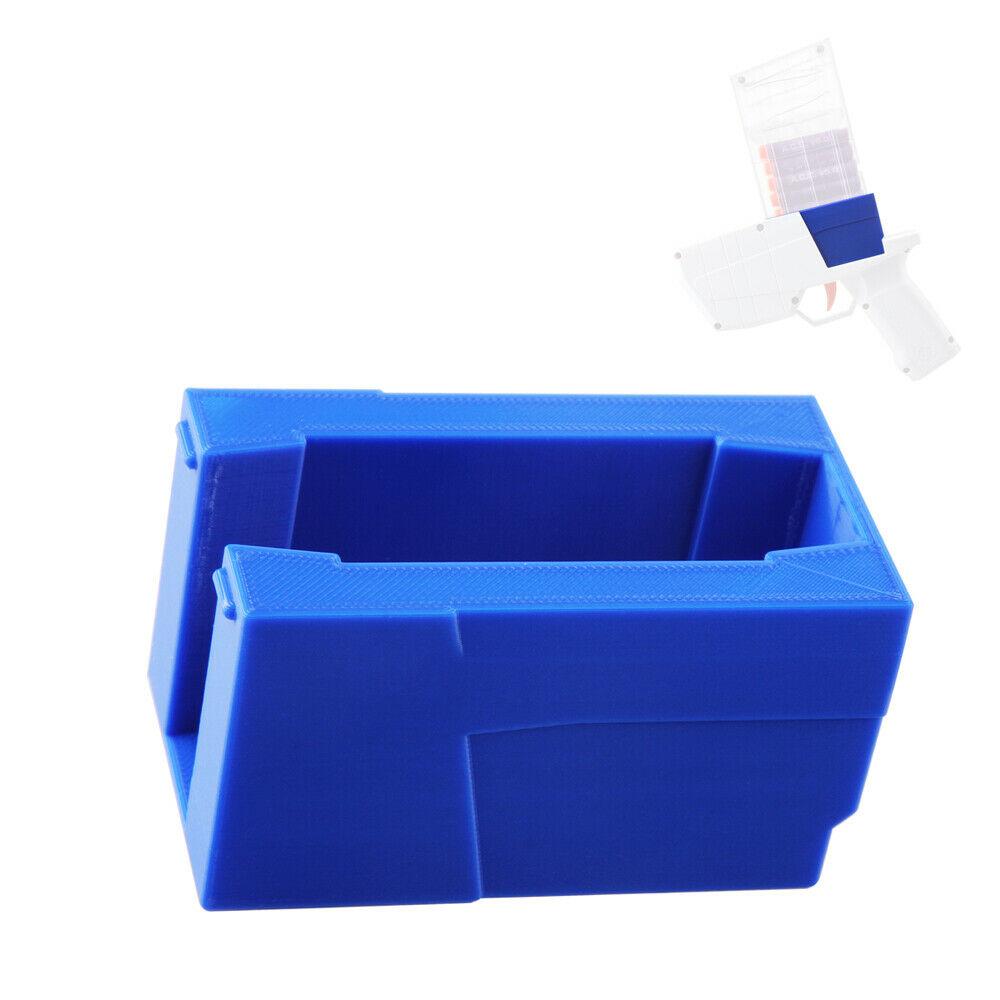 Pretty Ok, prefer the stock ones for speed.
This mag clip works as expected. The fit is quite tight when compared to the stock clips.I would not consider it hot-swap-able for that reason, it'll take a bit. The Nerf mags bounce a bit with each trigger pull and with >6 dart mags you need to reduce your rate of fire, or get darts stuck half-out.
That said, I don't regret buying, like the way it looks as well as the flexibility. I'd recommend getting one as it does expand use/play options for an already fun blaster**
**the above review using stock blaster with 14500 lions.
Does its job, I just expected more?
Shipping was fast, smooth and it came in a clear plastic bag (inside of OODs packaging of course). Shipping price for this thing *alone* is pretty competitive as well. Shipping price for the Hurricane blaster itself is several times higher. Another minor complaint is that package tracking was kind of buggy but thats the delivery services fault and not OOD's; it still arrived swiftly and safely regardless.
My review on this is more or less similar to XfoxGames review of it, not Luke/OODs review of it. The quality of the printing is excellent, as per most of worker's 3d printed stuff.
However, like XFG mentions this alone is not enough to make a stock Hurricane battle practical to run with higher capacity mags. It is a friction fit for the magazines and while it is a solid hold upright if you flip it upside down and give it a soft whack the magazine will fall out; especially heavier/bigger mags. Also anything more than 6ish darts in a mag and the magazine won't feed too smoothly if rapid-fired. It'll still feed but nowhere near as smooth or efficient as the 6 round cylinder magazine. TLDR: the bigger your magazine and more darts in the magazine, the less it'll run smoothly.
This thing also holds in place very firm which is a good thing for firing but you will have to tussle with it if you wanna detach it. My tip for an easier removal of it is to grab it from the top towards the front (near the flywheels) and rock it back until it loosens up from the catching mechanism in the rear of the chambering area. This thing is fairly durable considering it's 3d printed but I wouldn't try to straight up force/pull it out too strong.
The dart zone half-dart mag adapter can fit in this with a little pit of finagling but I was not able to fire the half length darts. I did see one that somehow was able to with this adapter though.
Overall buy this with light-hearted expectations. This thing is not meant to turn the Hurricane into a monster of a high capacity pistol without some considerable drawbacks. I wish this thing had a mag release/ mag locking feature. As for the high capacity feeding complaints thats more-so due to the nature of how the hurricane works, and this thing can't fixed that unless it was already molded as a part of the blaster.
Pricing - like most product offerings at OOD - is very competitive and shipping (at least in the US) is pretty quick.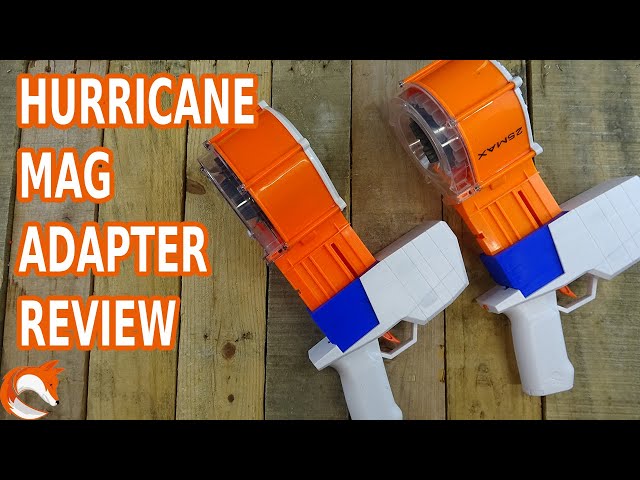 Worker Hurricane Mag Clip Extension
Darts for days!
Want to use the worker Hurricane to shoot off a bunch of mags worth of darts? Want to have a huge ammo supply but also be able to do Parkour using a small pistol? This is for you! From the first dart in a mag to the last, it fires reliably. It may look a little funny, but it is hugely practical and you will dominate the play field.