Regular price
$4.00 USD
Sale price
$2.00 USD
Unit price
per
Sale
Sold out
PRODUCT DESCRIPTION: 
The Worker 1 Piece Dart Adapter allows you to load elite darts into your Nerf Mega blaster. Compatible with Nerf N-Strike Mega BigShock Blaster.
FEATURES:
• Compatible with Nerf N-Strike Mega Mega BigShock Blaster.
• 1 Piece

SPECS:
• 

Material: ABS Plastic
• 
Weight: 26g
• SKU
: 
W0044
Share
View full details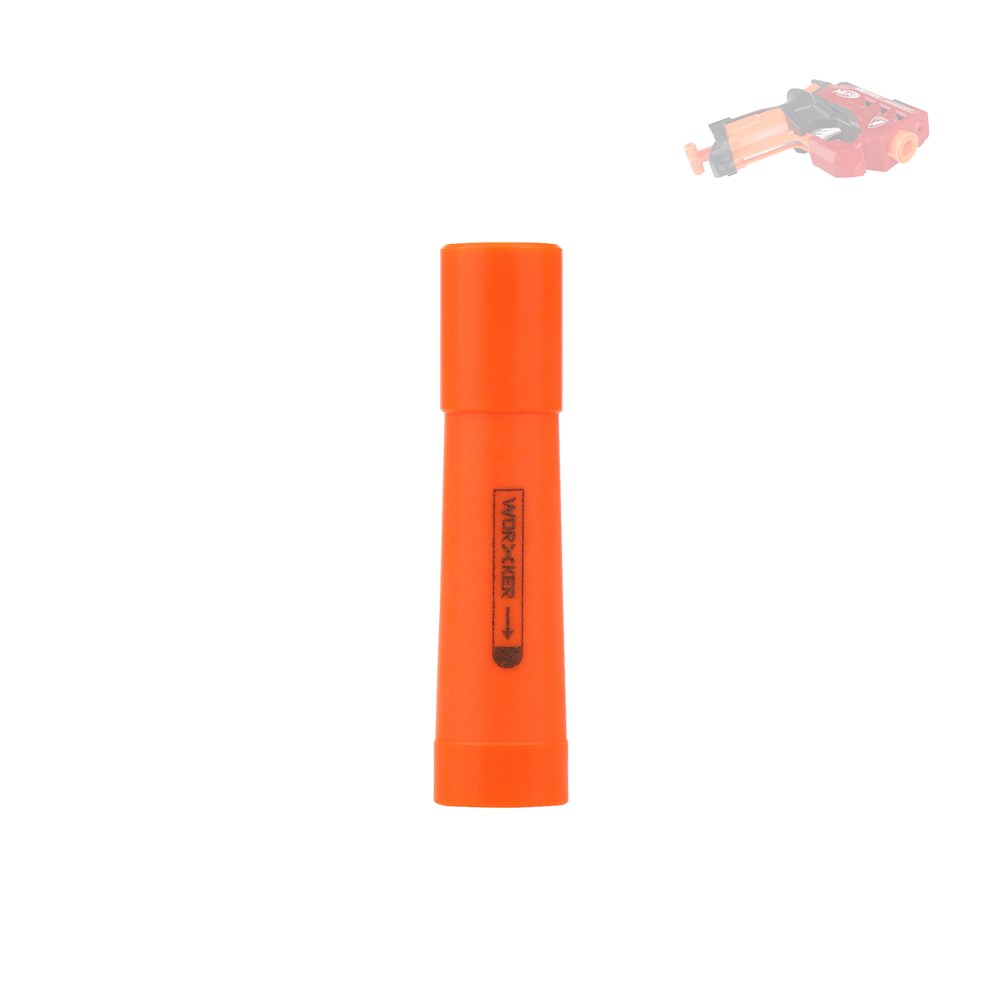 Mega to elite Talon
Internet research showed the Mega Talon was basically a reskinned bigshock. Well it basically is and this barrel converter works very well in a talon. I removed air restrictor, Teflon tape the air seal with one layer wrap, removed dart post, and left stock spring. It's pretty beastly just like that and shoots elite darts awesomely.
It works in my Magnus and Bigshock fine, buy the 6-pack or 10-pack for better value
Shipping was solid and nothing to complain about. It was reasonably priced, fairly fast and well packed.
This works fine in my Magnus and Bigshock and is pretty easy to attach and remove. It's performance was slightly better with Elite-sized darts compared to Megas and the air seal seems good
The screw on and off remover piece is extremely helpful in taking the adapter off, DO NOT LOSE IT. Also do not leave the adapter in unless you've removed the air restrictors.
Overall this is a pretty good product and well-priced, especially the 6-pack and 10-pack value. You may be able to get it for a bit cheaper on Chinese sellers like AKBM or TaoBao, but it is only ever so slightly cheaper and would take a few weeks more to arrive. Plus should anything ever arise the language barrier will make customer service more difficult to deal with compared with OOD.
9/10 product
9.5/10 shipping times and overall price
I didn't need customer service so no score for that but OOD is usually fantastic when it comes to customer satisfaction.