Regular price
Sale price
$35.00 USD
Unit price
per
Sale
Sold out
PLEASE NOTE: Blasters can only be shipped to customers within the United States and Canada, we are no longer able to ship blasters to international customers.
This product is a blaster shell only and does NOT include internals.
PRODUCT DESCRIPTION:
This is a new blaster to the shop! The Worker Swordfish Blaster is a shell kit similar to Stryfe.  Offering a transparent, injected molded design and compatible with most Stryfe accessories.  Assembly required.

FEATURES: 
• All additional parts are separate, you need to install and assemble your blaster!
• Compatible with most stryfe accessories 
• Fits 132 motors without shell cutting

SPECS:
• Material: Injection molded ABS
• Two color options


ADDITIONAL LINKS:
• Swordfish Blaster Battery Door Expansion
• Full-Auto Kit
• Full lineup of Swordfish Parts
Share
View full details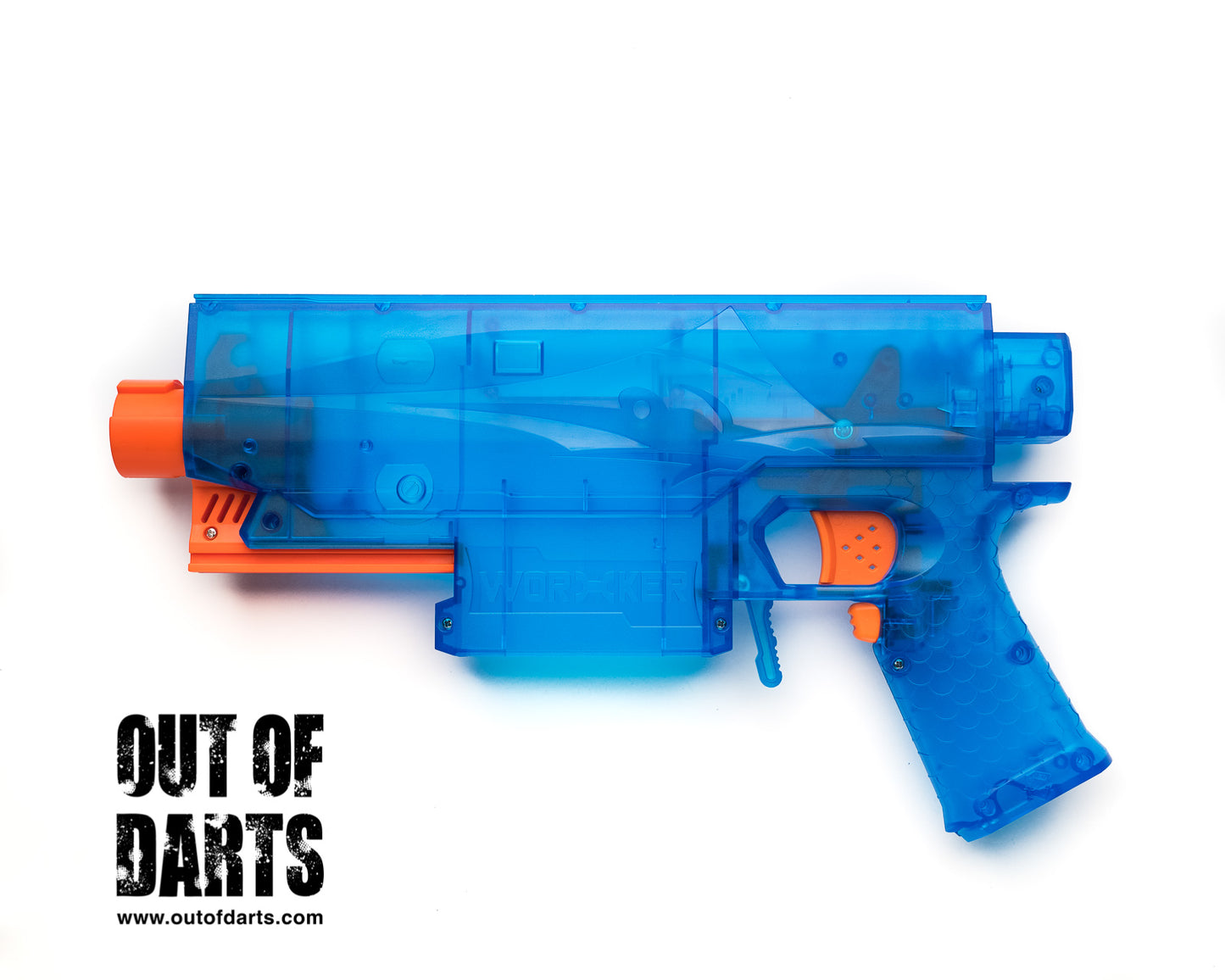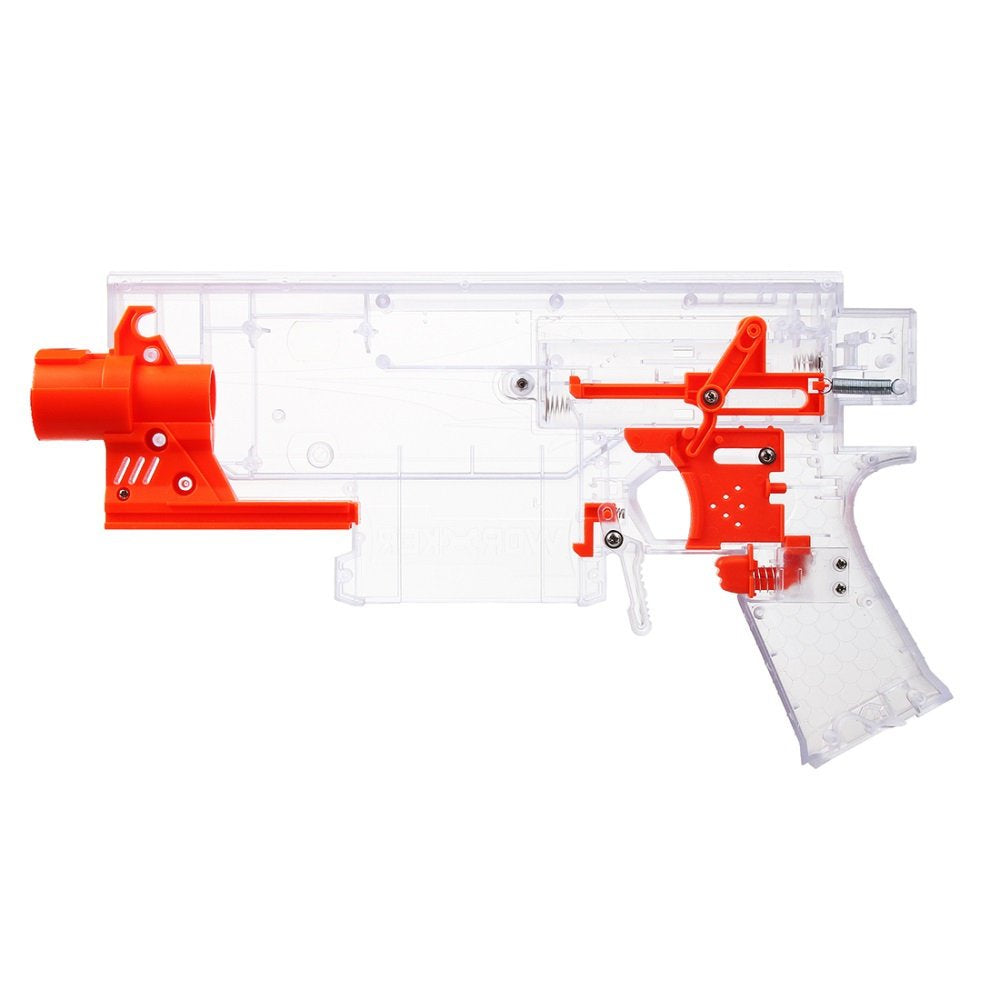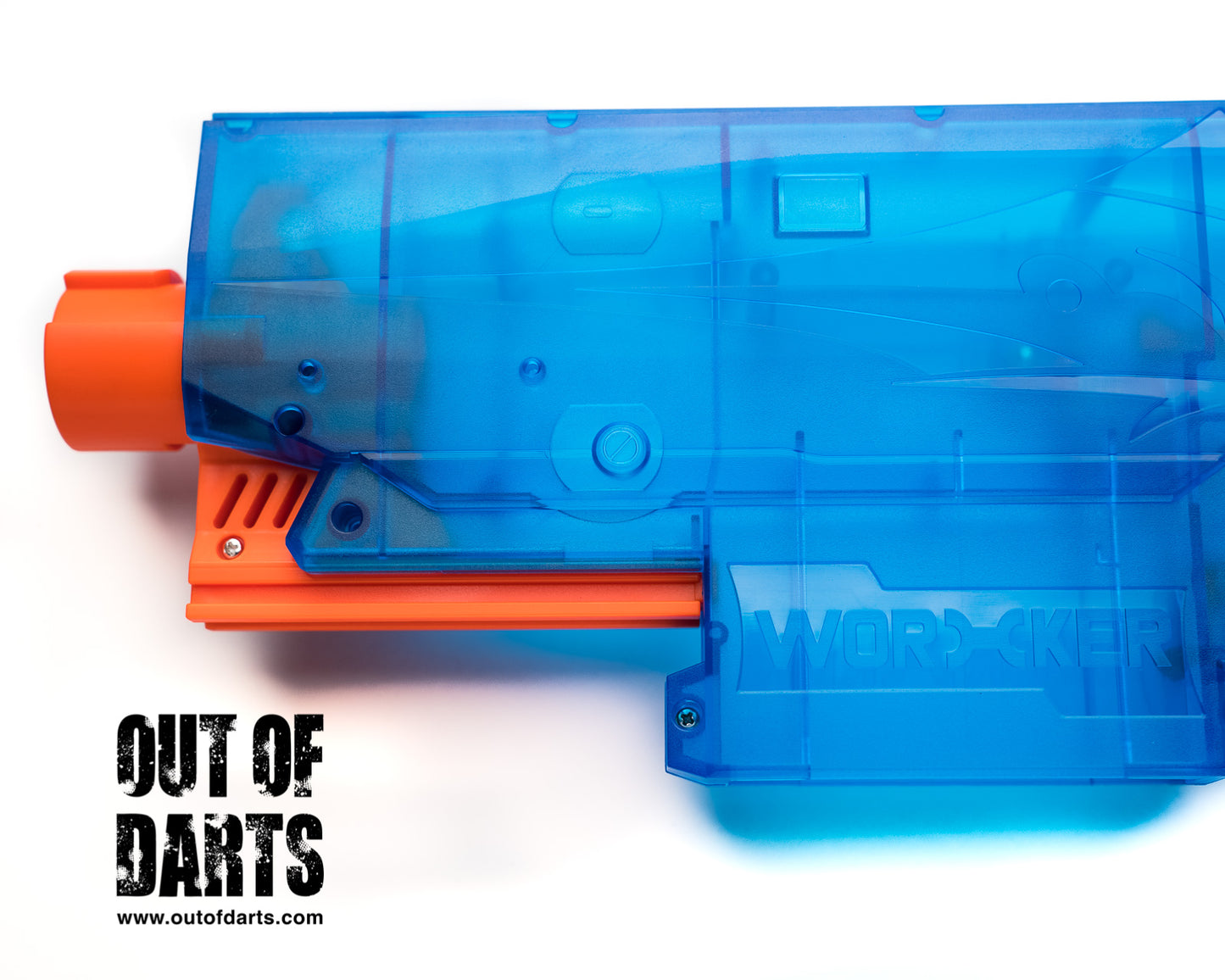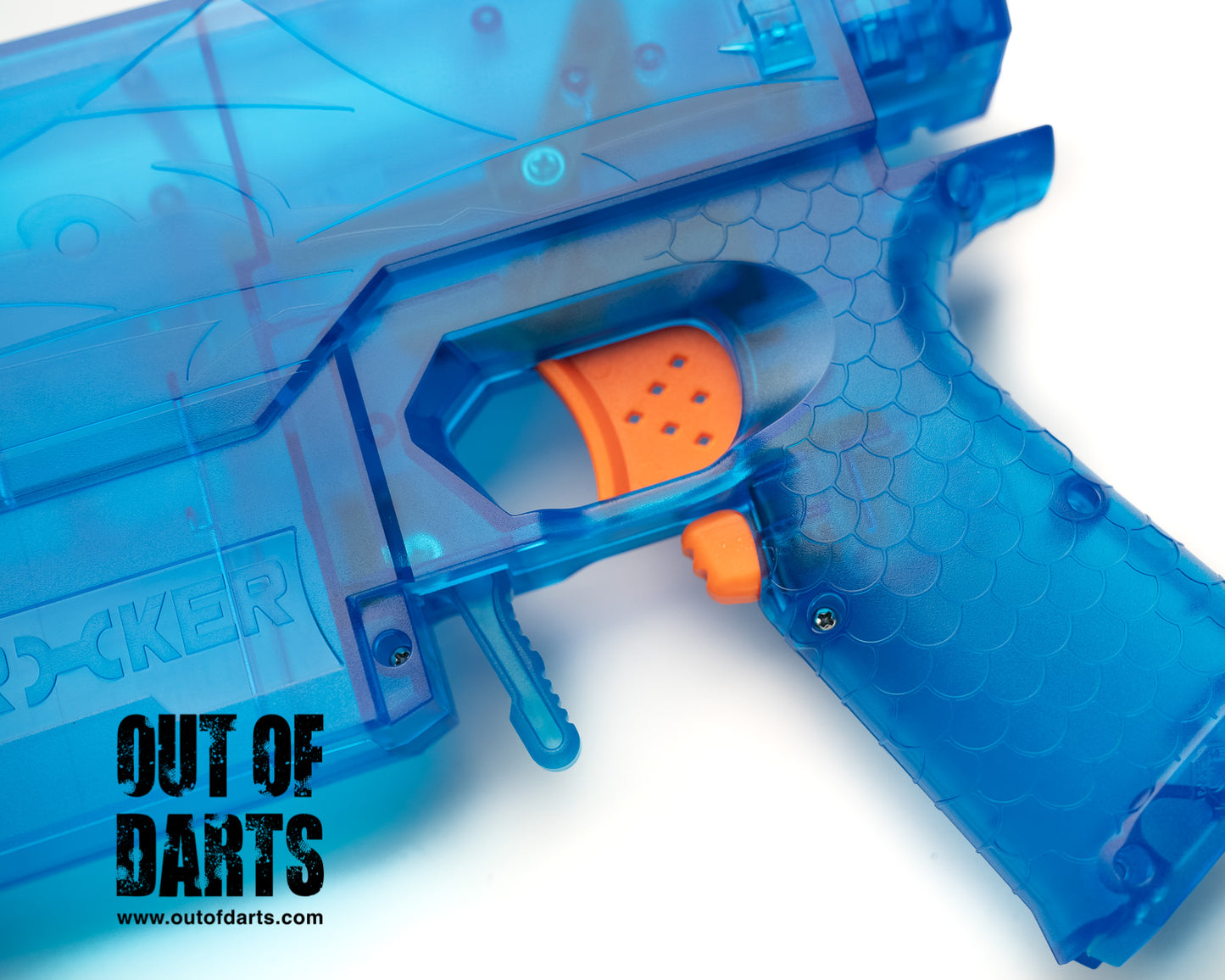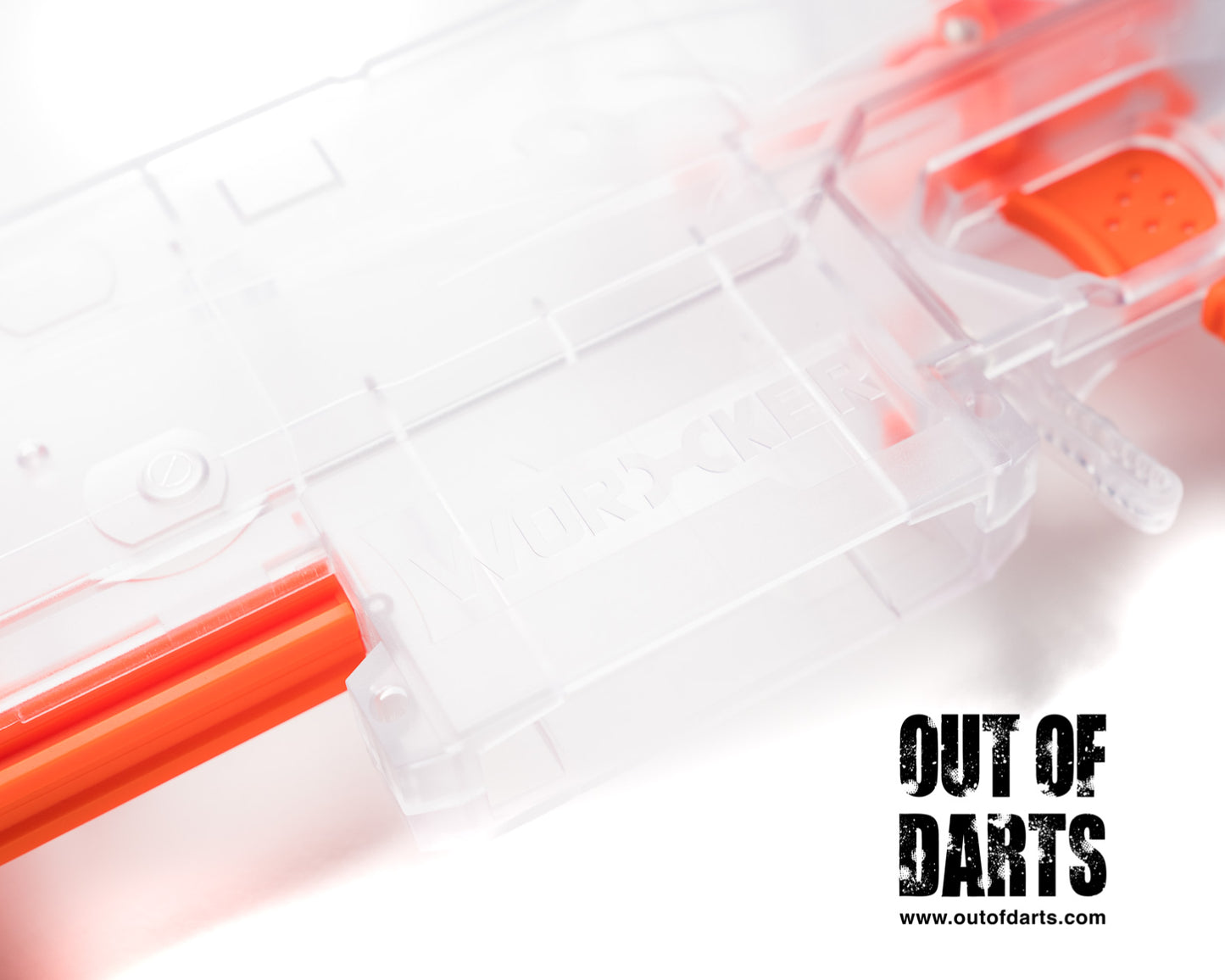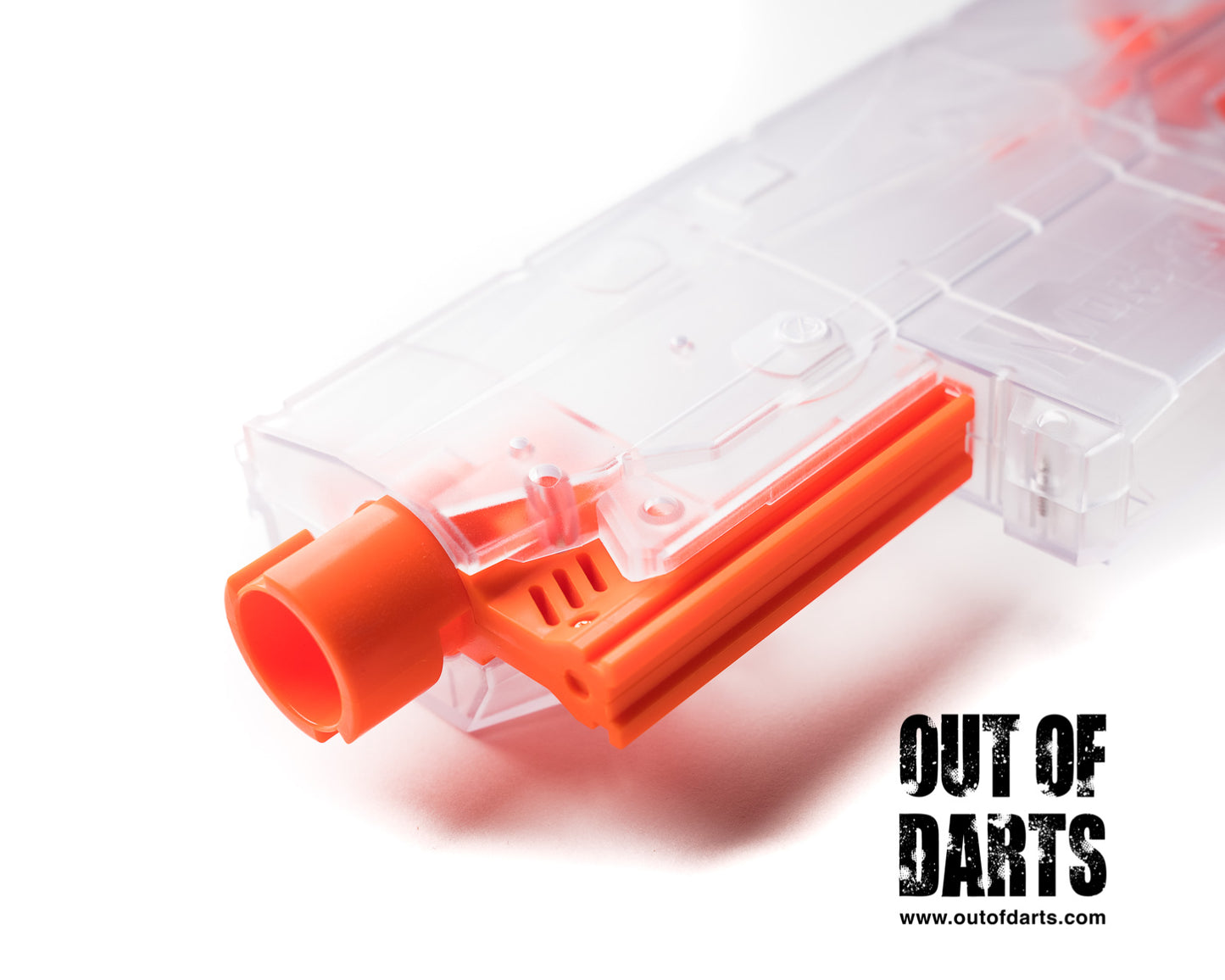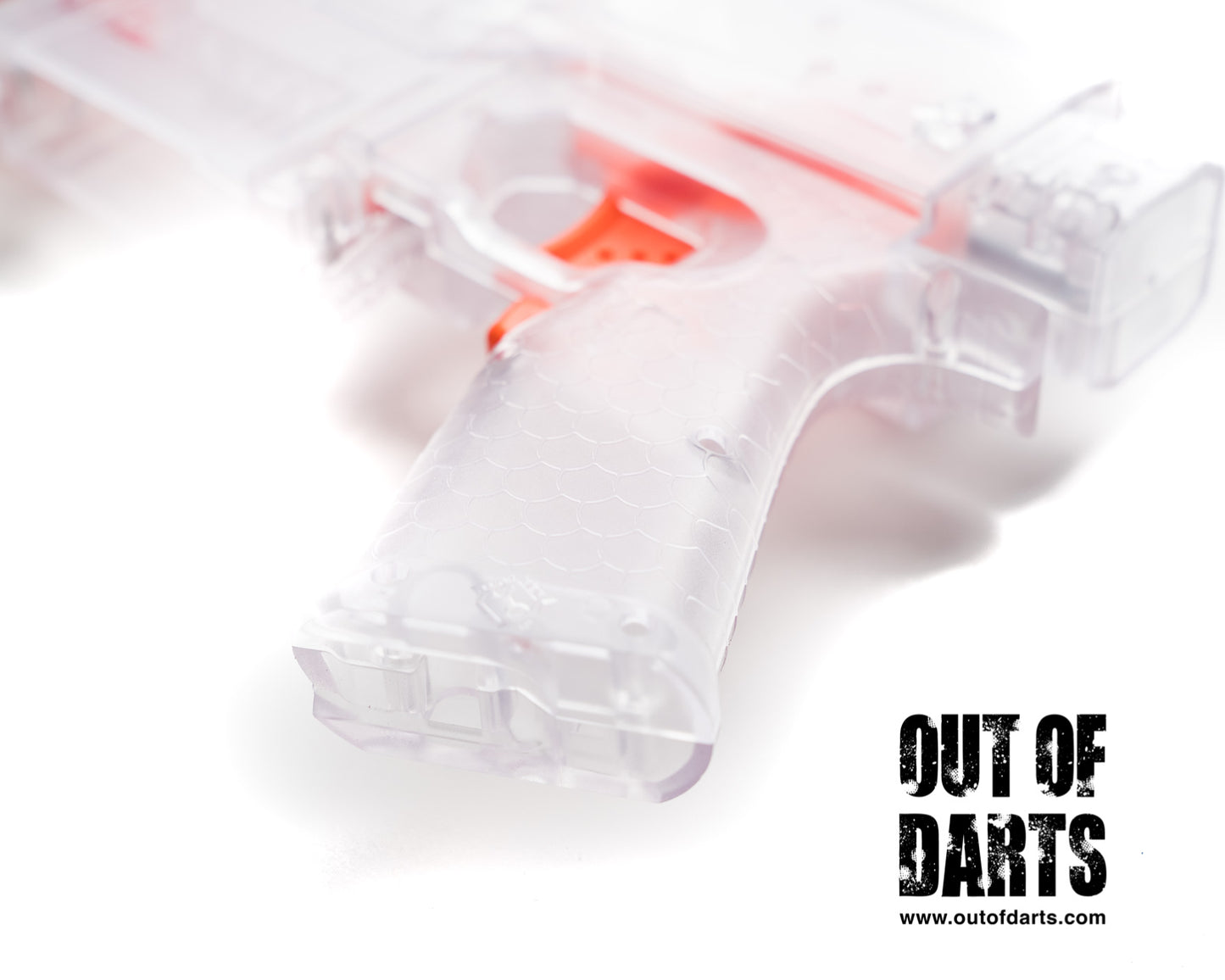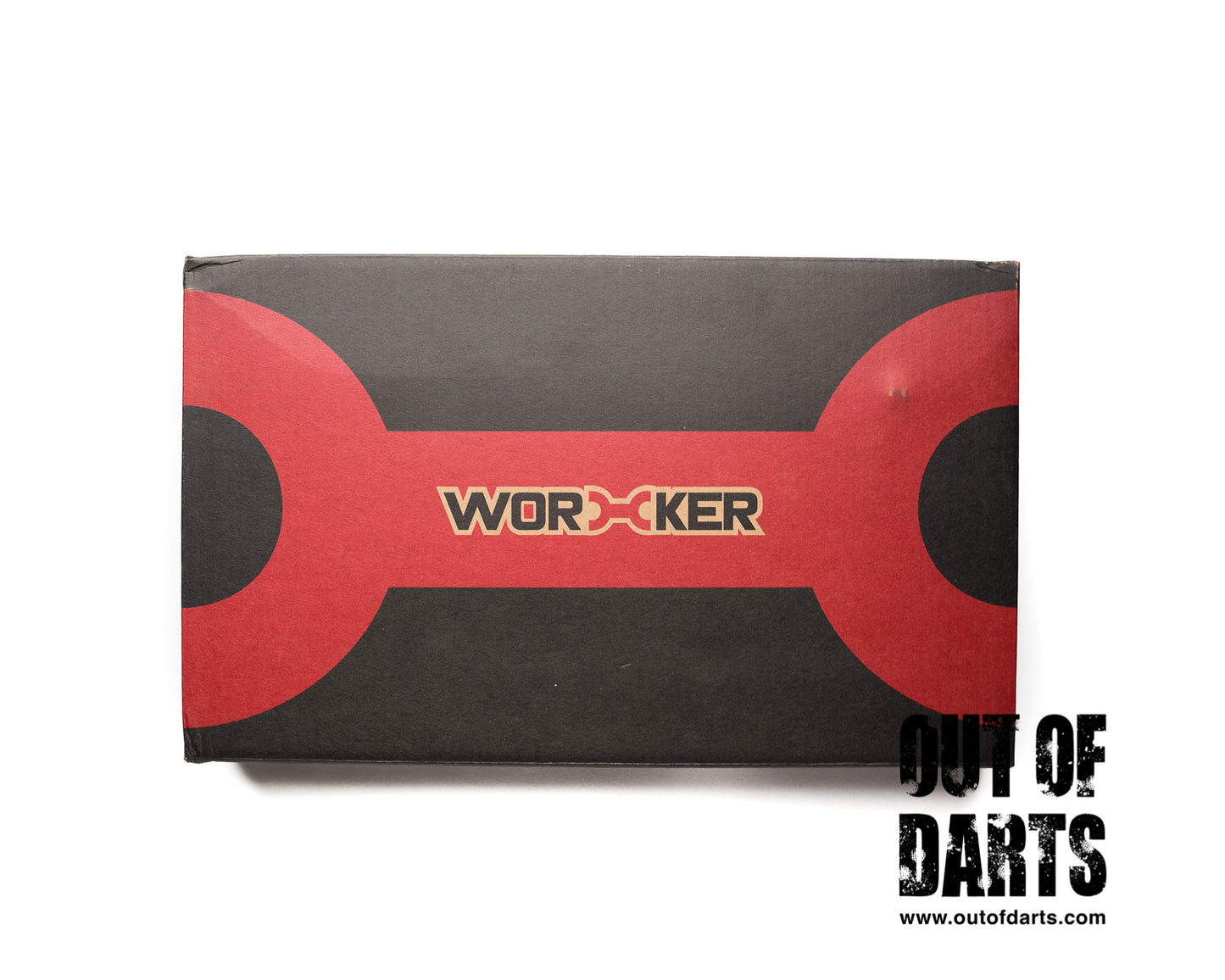 My top motor is malfunctioning.
Hello I'm a new customer to your blasters. I assembled everything correctly however, my top motor jams up. I have to give it a initial push with my finger to go. I think the motor is bad from stock, can I return it? Other than that was really fun to build.
An amazing replacement for the Stryfe
With the release of Nerf's Elite 2.0 line, the stryfe seems to be phasing out with them selling upwards of $50 on Amazon. Unfortunately for the modding community the stryfe was the basis for several upgrade parts and cosmetic kits designed specifically it. Although the Swordfish doesn't come with a flywheel cage or electronics, it does have expanded channels for wires, screw posts for submicro switches, and has a full auto kit designed for it, making it an amazing replacement for the stryfe and great starting point for new modders. The only thing really keeping this from being a truly perfect shell is the small battery tray that was made to work with aa sized batteries. Even the Out Of Darts tiny 2s lipo has a hard time fitting well in the tray with the extended cover. Thankfully with some trimming, it does fit and shell cutting comes with the hobby so it isn't a deal breaker. The only other grip I have with the shell is how squeaky the pusher is when pulling the trigger. I recommend lubricating the moving components of the blaster to make it feel smooth.
Overall, the Swordfish is worth it to anyone that wants to get into modding. The blaster is comfortable, easy to mod (just as the stryfe was), and has several ways to customize the blaster to your needs. You like the kriss vector kit? It fits the Swordfish! You like full auto blasters? There's a kit for the Swordfish! Wanna give short darts a try? The stryfe short dart adapter and pusher arm work with the Swordfish too!