Regular price
Sale price
$7.00 USD
Unit price
per
Sale
Sold out
PRODUCT DESCRIPTION:
A LiPo bag is a must-have for anyone using, charging, or transporting Lithium batteries. These LiPo bags feature the Out of Darts logo and are safe for charging and transport, including flights. Featuring flame-retardant construction for safe storage. Please visit our LiPo safety page for more information linked below.
FEATURES:
• 
Must have for LiPo transportation and charging.
• These bags reduce the risk of fire by physically containing it.
• 
ALWAYS charge away from flammable materials, even when in a bag.
SPECS:
• 
Flame-retardent material

ADDITIONAL LINKS:
• LiPo Safety Information
• Available Batteries
Share
View full details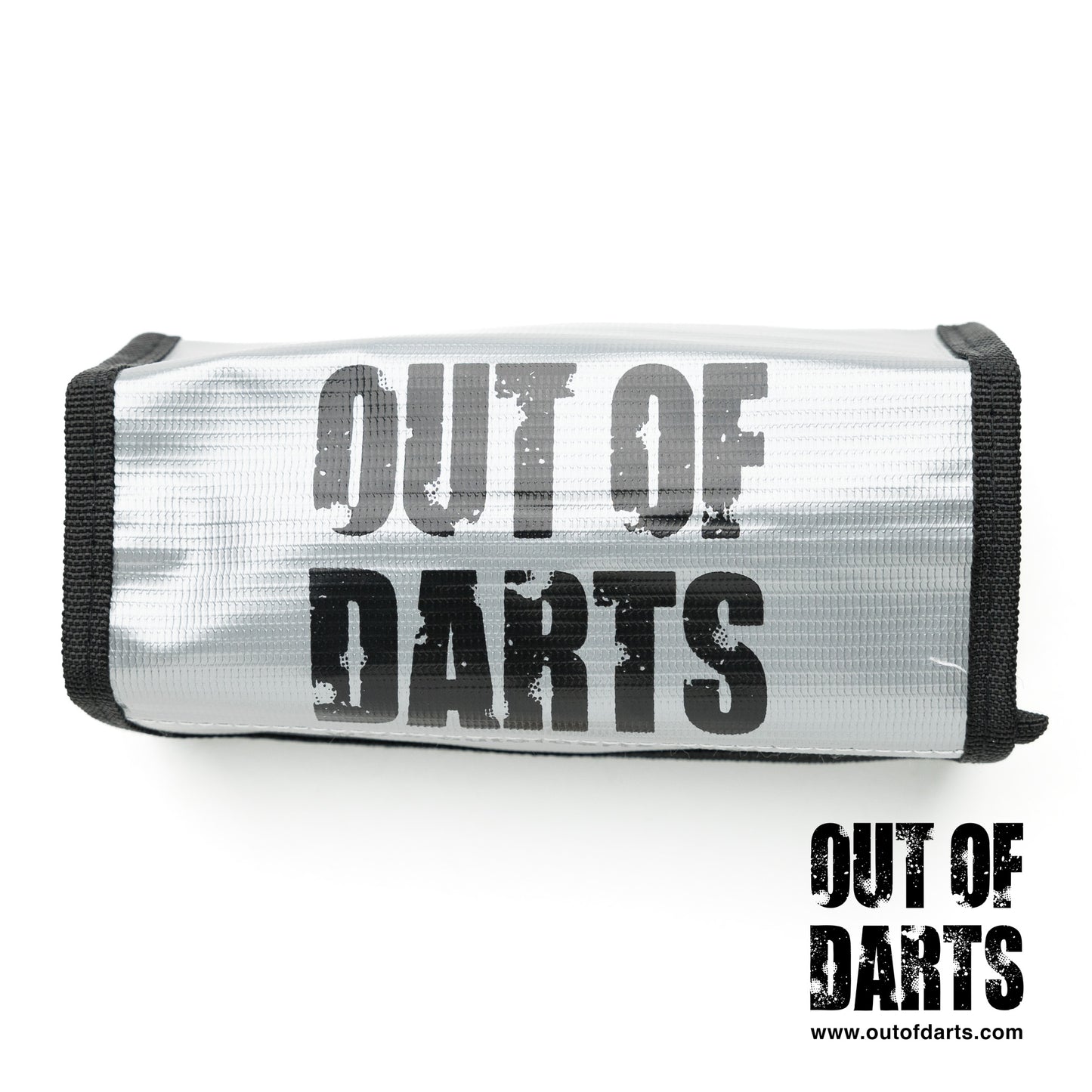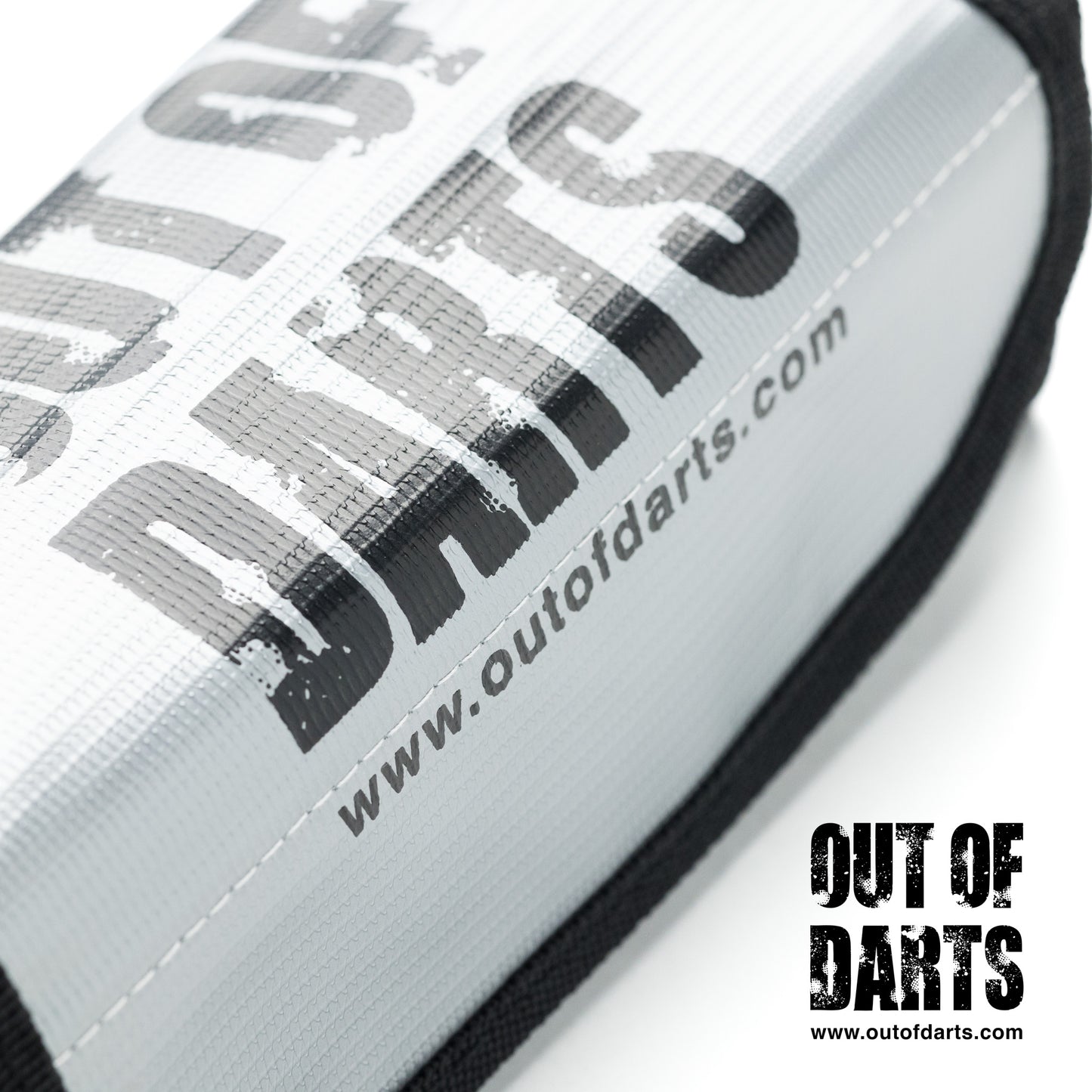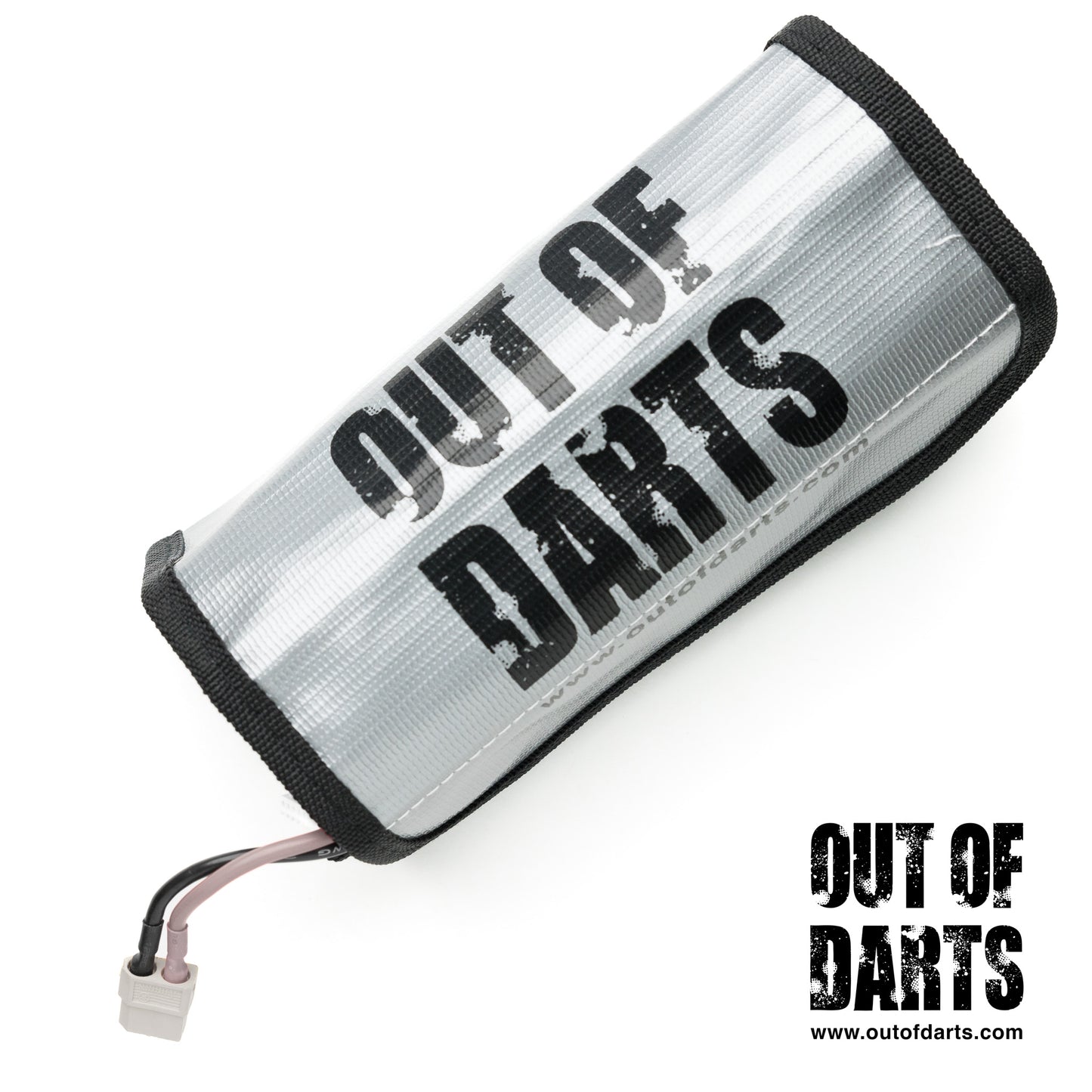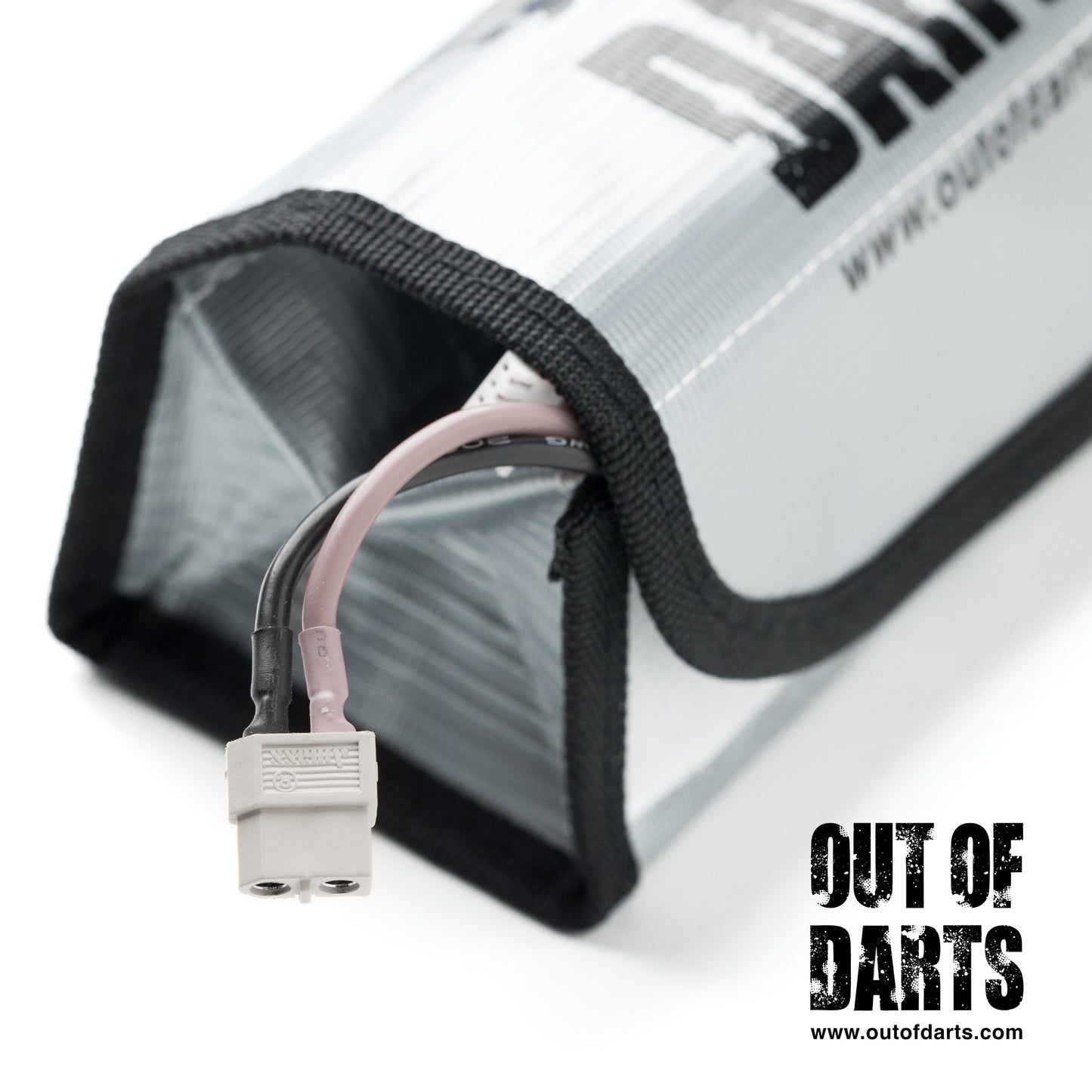 Essential Safety Item
Having some sort of fireproof/resistant bag is an absolute must. Lets you sleep at night!
Good product, high quality material
I received my charging bag quickly and it is made of durable fireproof fabric, definitely feel safe with storing my lipos.
Great little bag!
I have no idea what the little flaps are for. They don't cover the whole thing... they really don't make it more boxy. Confused. But I'm sure it won't burn down my house.... I think. Ya never know... sorry gotta go knock on wood.