Regular price
Sale price
$55.00 USD
Unit price
per
Sale
Sold out
PRODUCT DESCRIPTION:
Add some extra durability and speed to your Nexus Pro with this Worker Nexus Pro Metal Internal Priming Kit. This kit has an aluminum alloy priming rod for increased durability that also makes your blaster easier to load, and features a pump with increased air tightness for improved speed.  
FEATURES:
-Compatible with Nexus Pro Blaster
-Compatible with both short and long darts
-CNC Finishing Process
SPECS:
-Material: Aluminum Alloy
-Dimensions: 55x210x38.5mm (priming rod)
-Weight: 308g
-SKU
: W0535 / W0536
ADDITIONAL LINKS:
-
Worker Metal Internals Kit for Nexus Pro
Share
View full details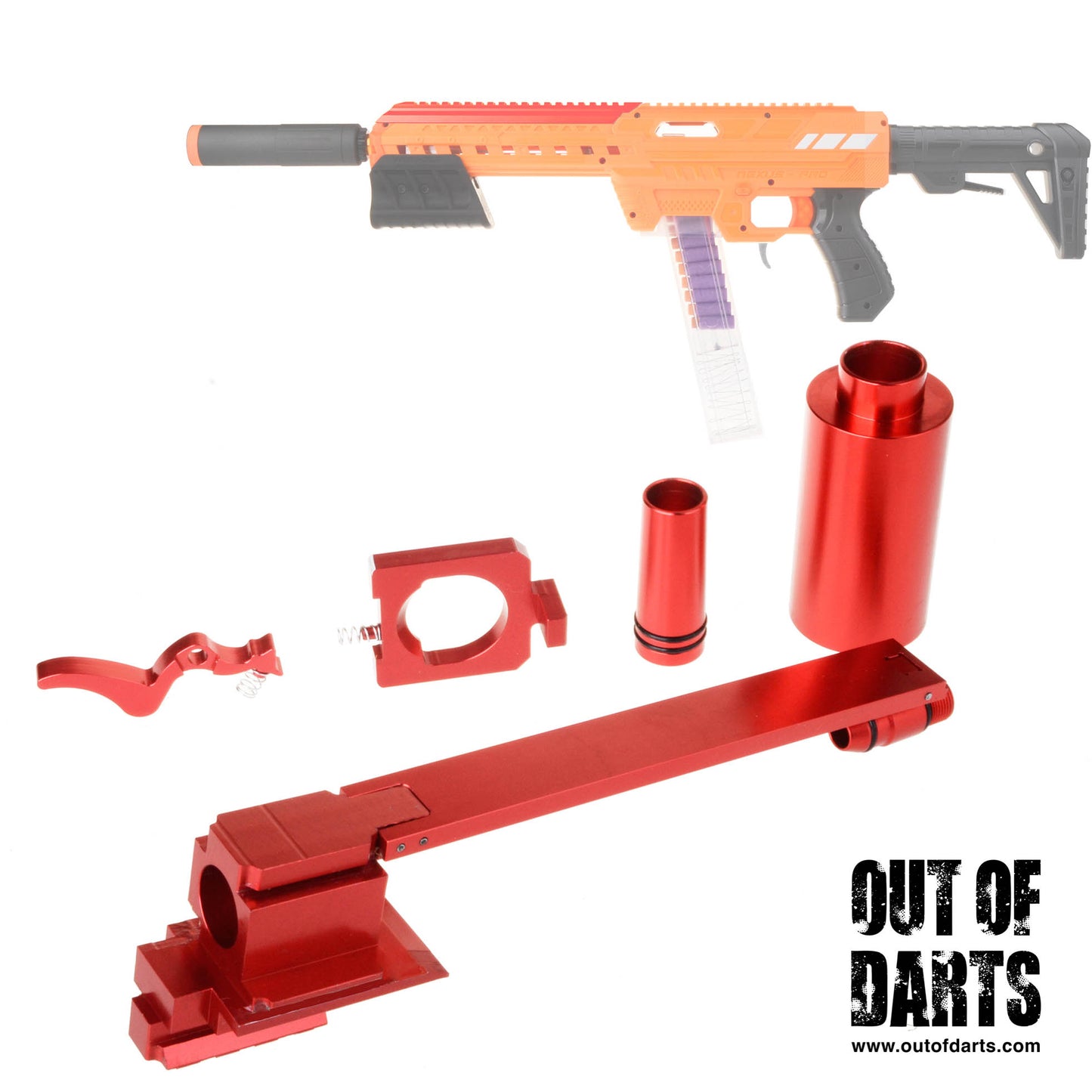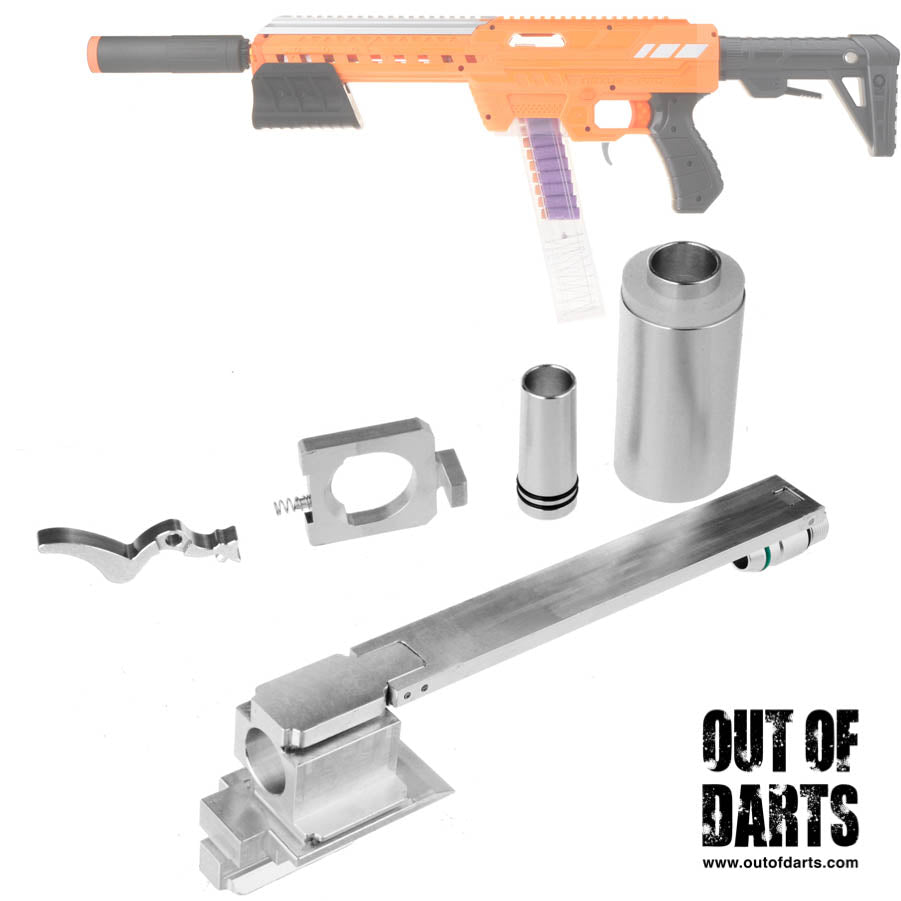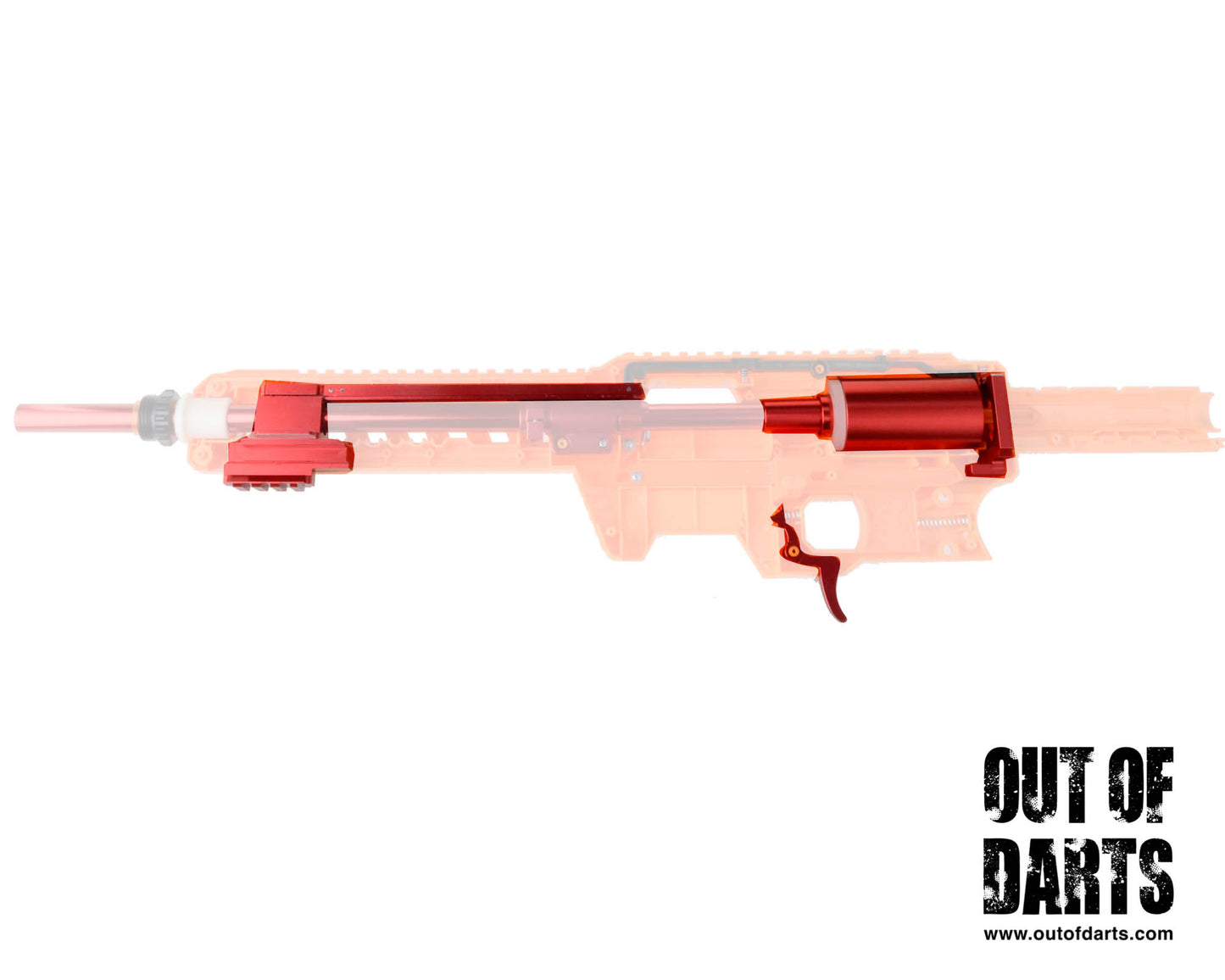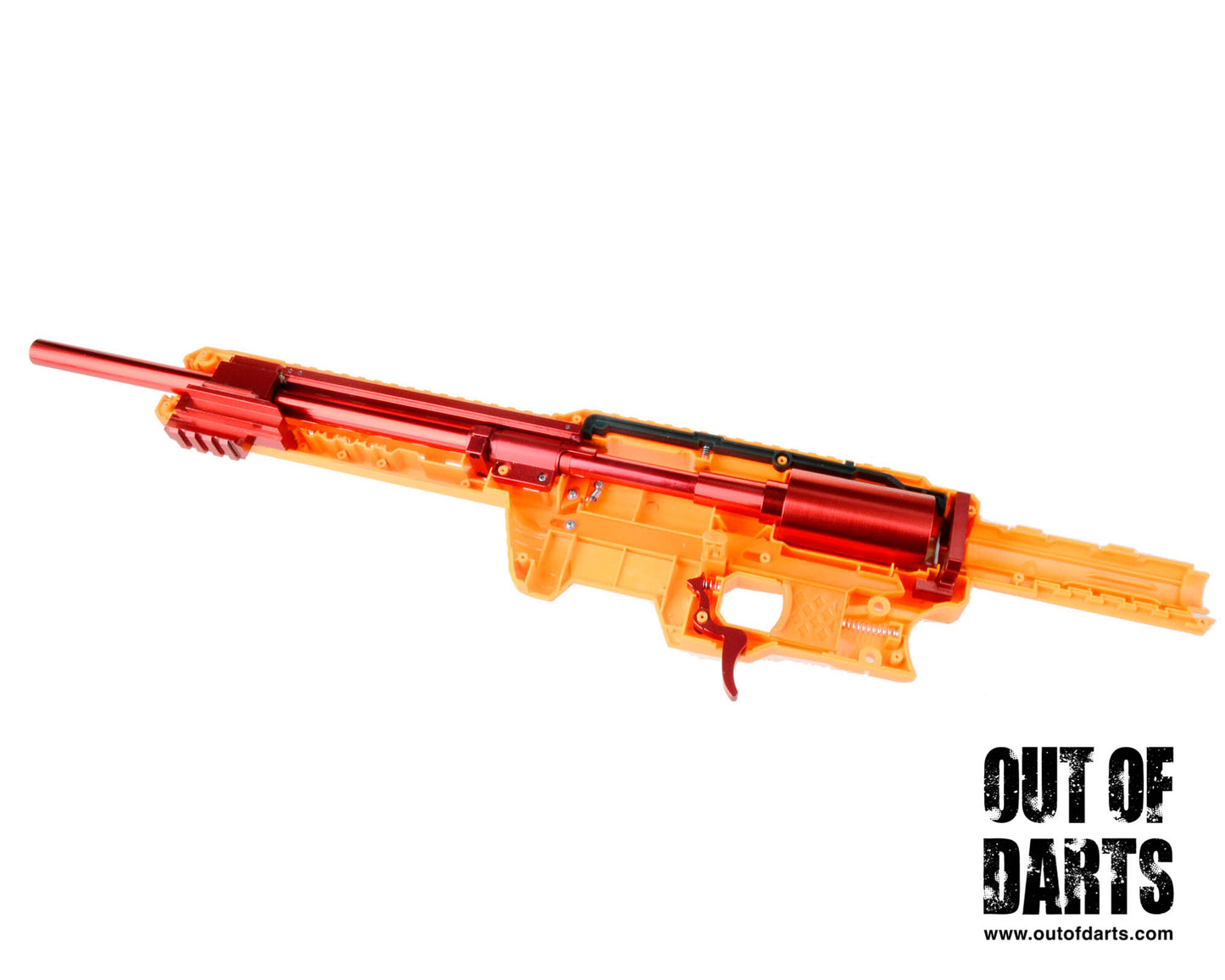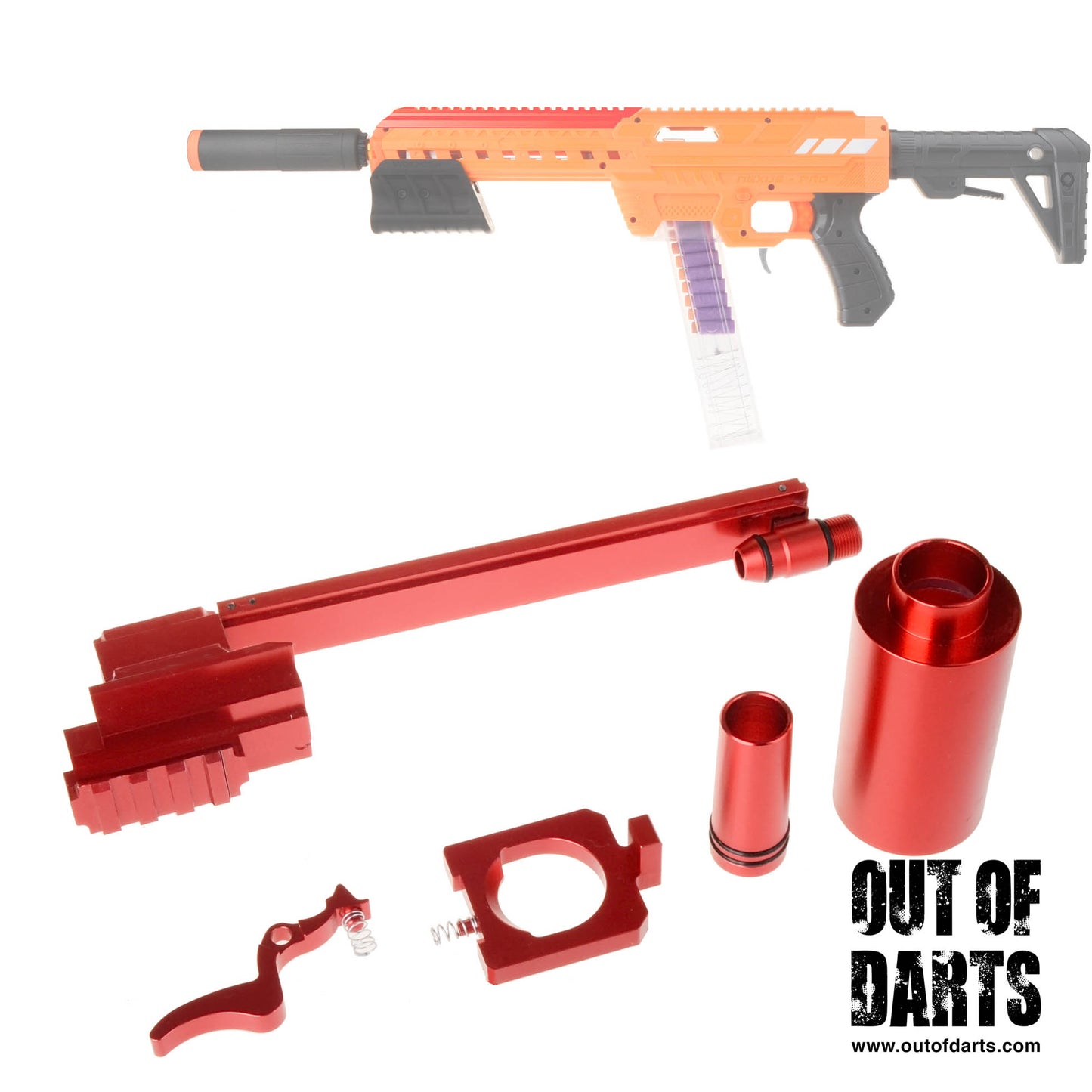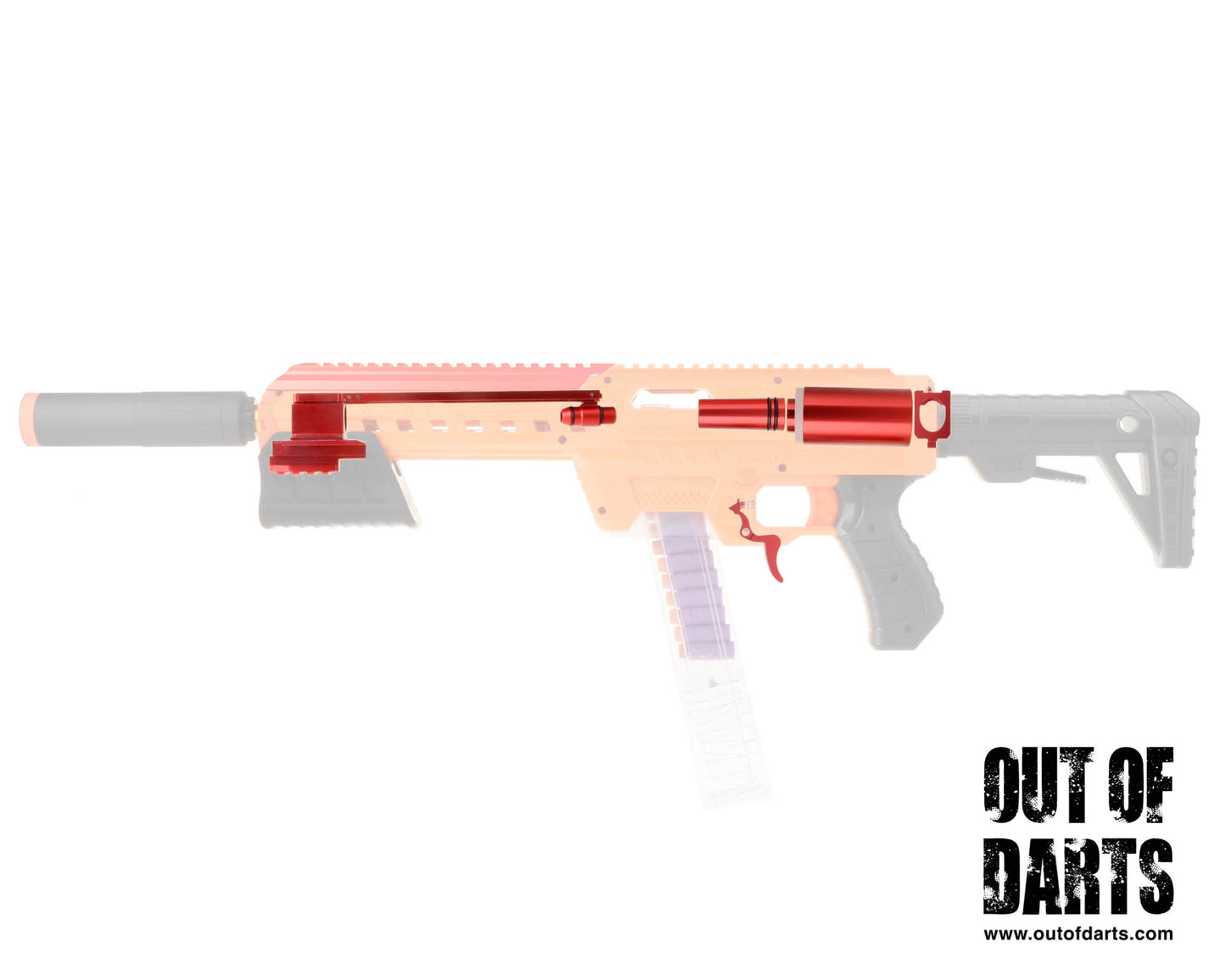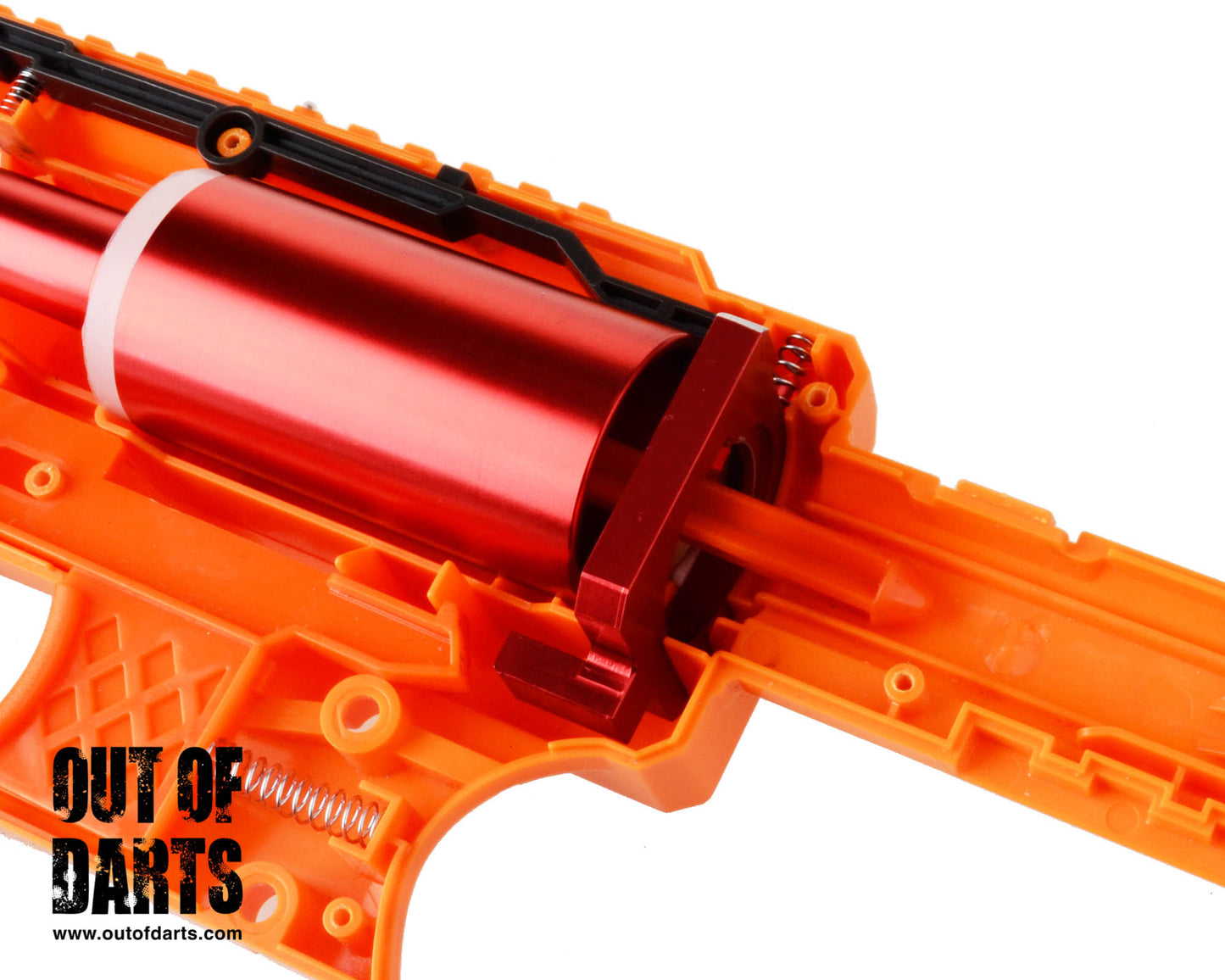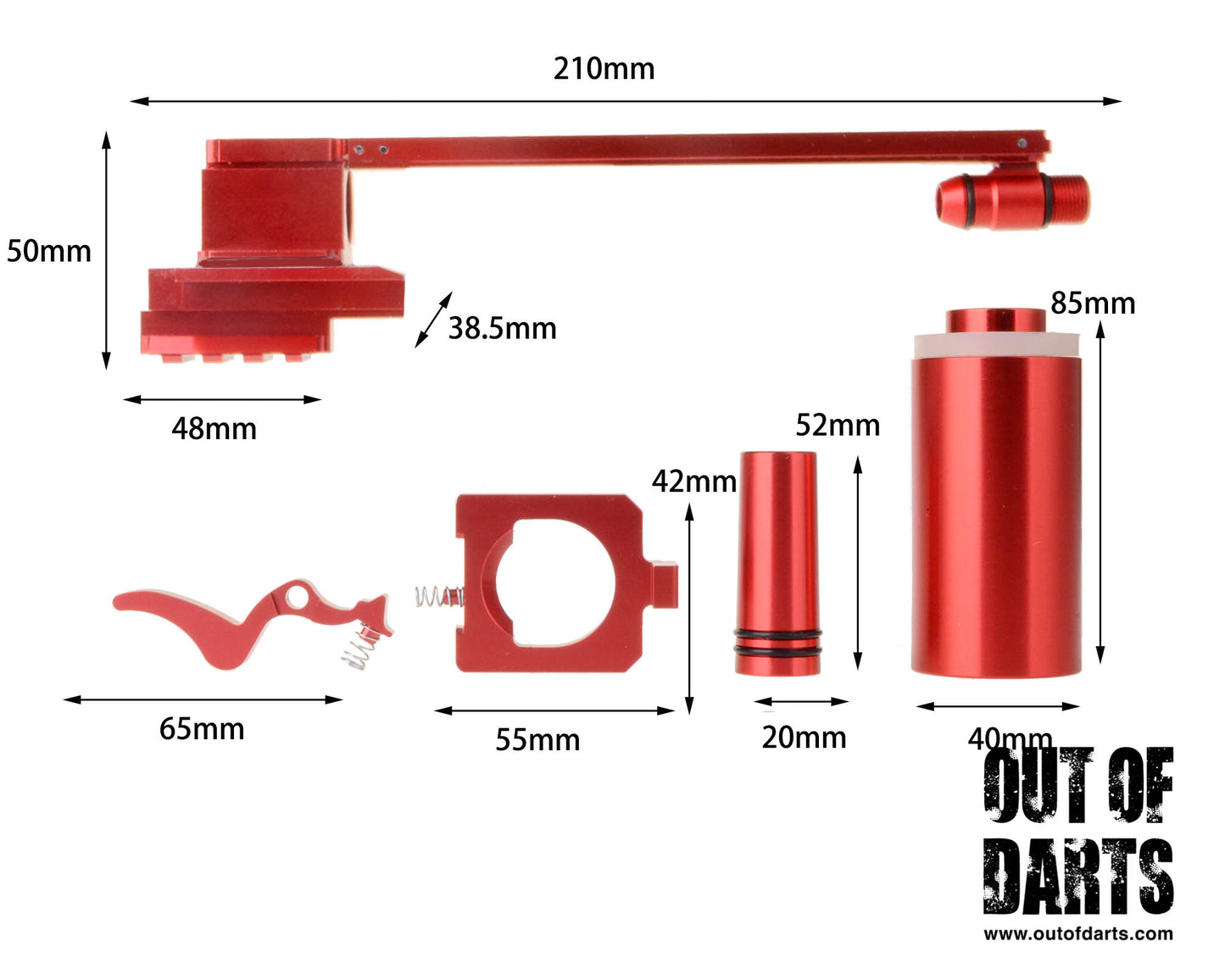 Nice Upgrade
The priming handle for my Nexus snapped off so got this kit mostly for that piece. The other reviewers are definitely correct that the plunger tube/plunger doesn't fit quite right but fixed it with some teflon tape and now have a good seal. Only got this kit and not the other metal internals kit but combined it with the skinny pusher upgrade and overall blaster has a much better feel.
Good upgrade
It's a good upgrade for the internal components for the nexus pro.
Awesome kit and mags!
The two kits were awesome and the mags work great!
Get it
This kit along with the other internals kit, (plus other upgrades like, spring, o-rings, reinforced stock/grip, etc.) can turn a nexus pro into a heavy hitting dmr/sniper blaster.
Like others have said, the plunger tube and telescoping pusher tubes can be alittle annoying to seal. The worker plunger tube is slightly larger than stock, so the original plunger o-ring wont give a consistent seal. The best solutions I found after some trial and error was to just use slightly larger o-rings on the plunger and telescoping tubes with a thin layer of ptfe tape under the plunger o-ring. And a generous lubing with a good quality silicone grease like super lube. Then finally, after adding a blowout guard my nexus has been 100% consistent and reliable. For o-rings, get the metric and standard large o-ring assortments from Harbor Freight. With those 2 you'll probably be covered for any other future projects.
Nexus Pro
Solid kit for the most part. Except for the recurring theme I keep seeing about the plunger tube being just a little too big. I mean you can tape it up but for the money it cost it should be snug...other than that, great kit