Regular price
$4.00 USD
Sale price
$4.00 USD
Unit price
per
Sale
Sold out
PRODUCT DESCRIPTION:
High-quality silicone hobby wire. This has a nice fine strand that makes it very flexible and easy to solder. Available in three sizes: 14AWG, 16AWG, and 18AWG. 
SPECS:
• Four g/sizes: (22AWG pair,18AWG, 16AWG, 14AWG)
• Silicon casing
• Available in 5' Red/5' Black or 25' Red/25' Black
• Minimal/recycled packaging (like everything on the shop)

Share
View full details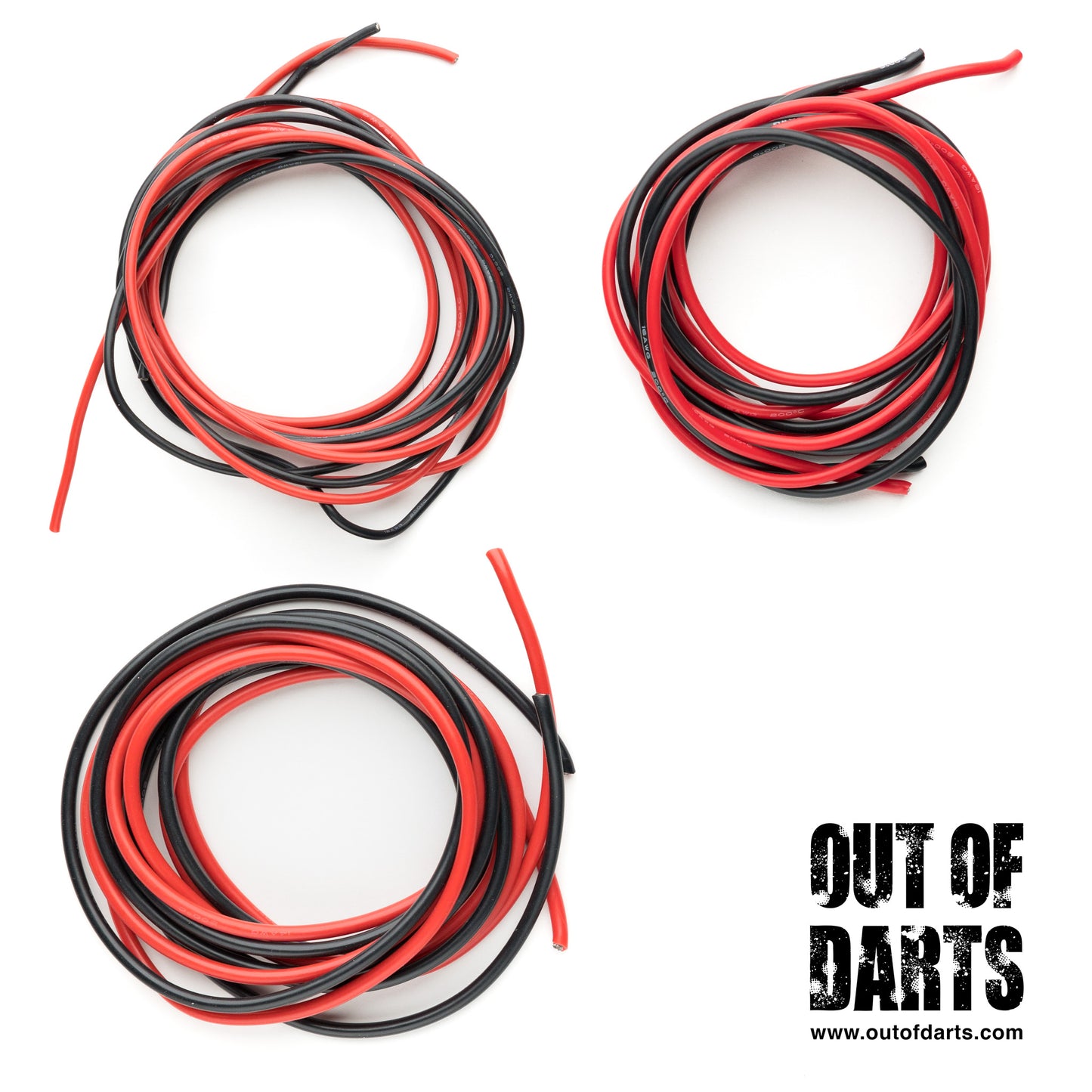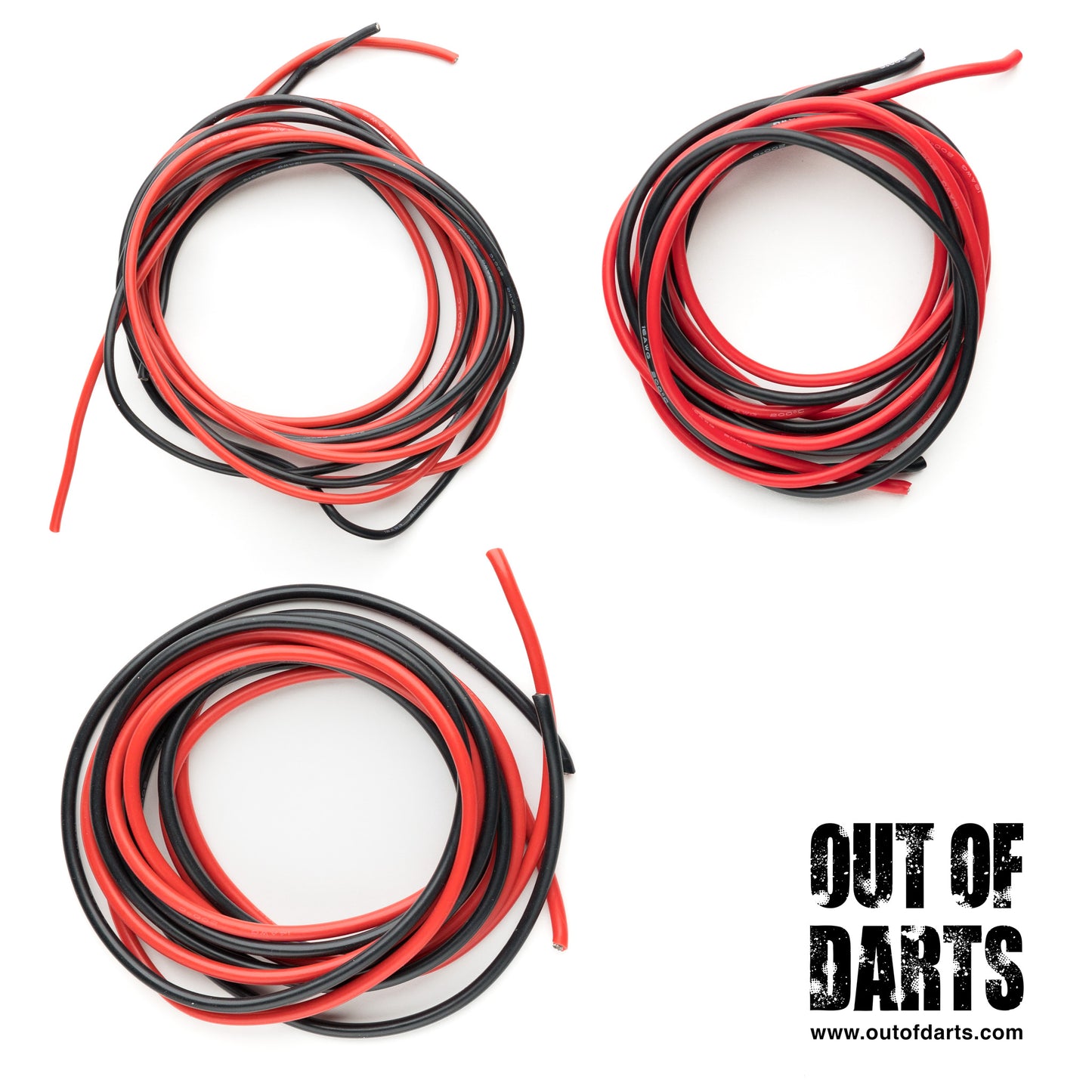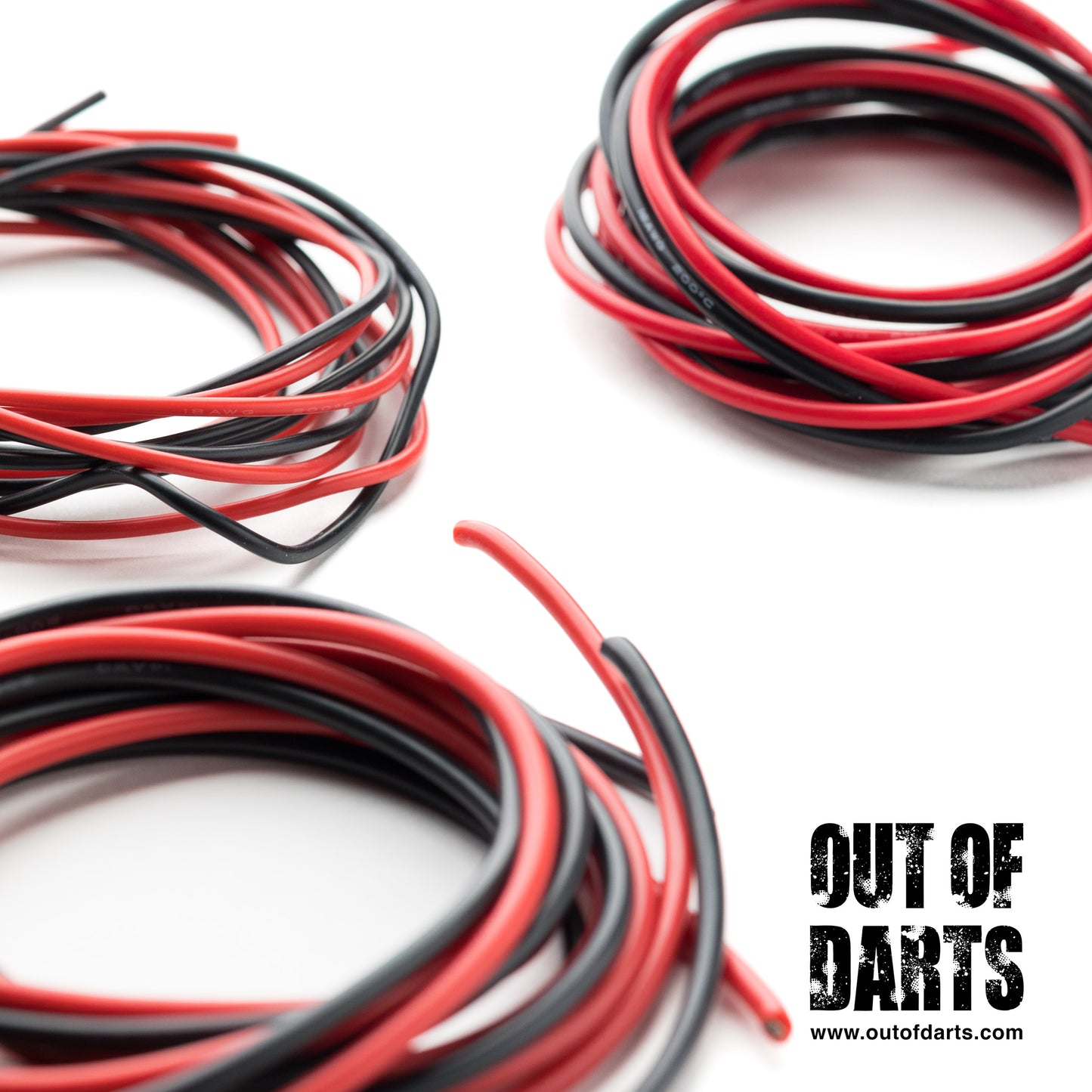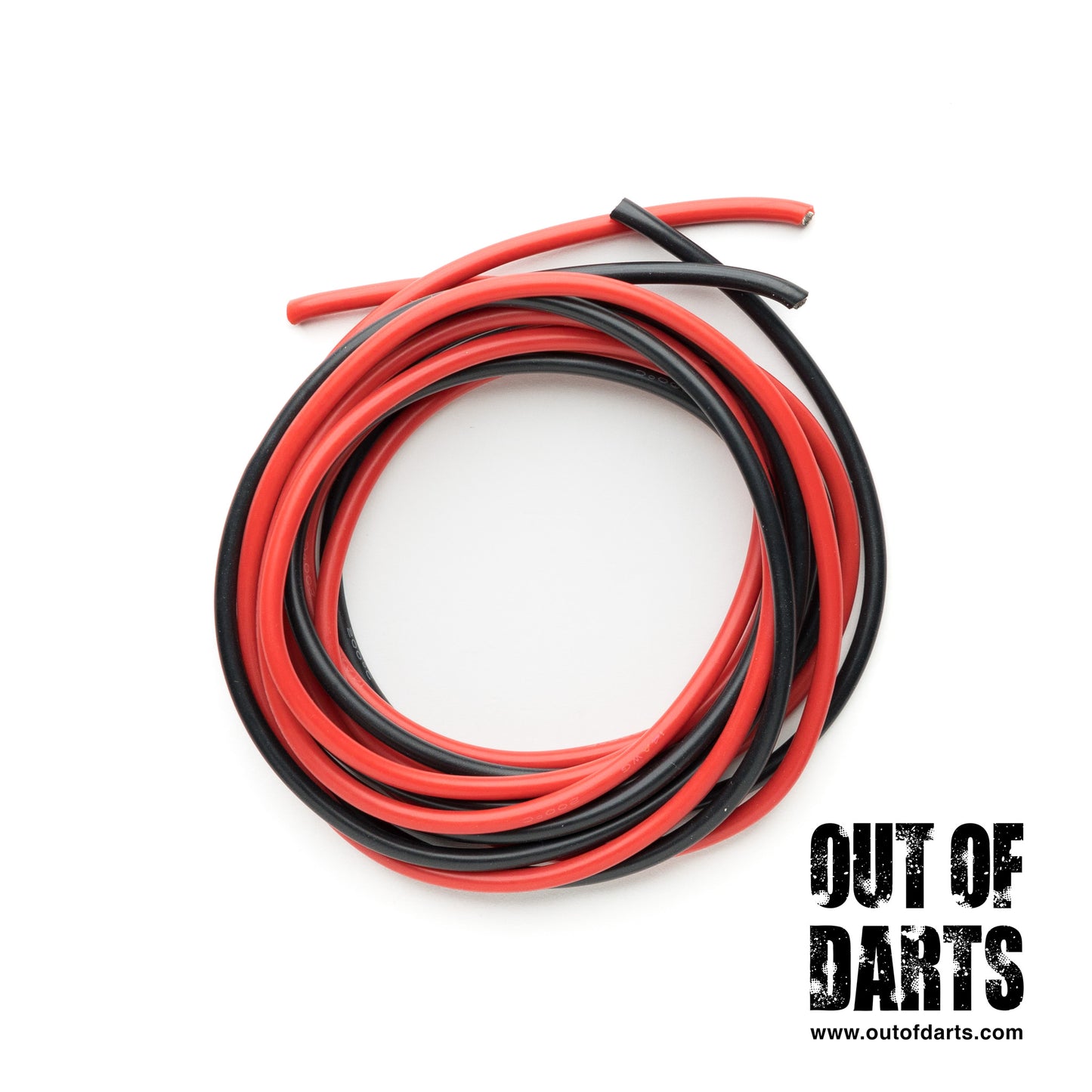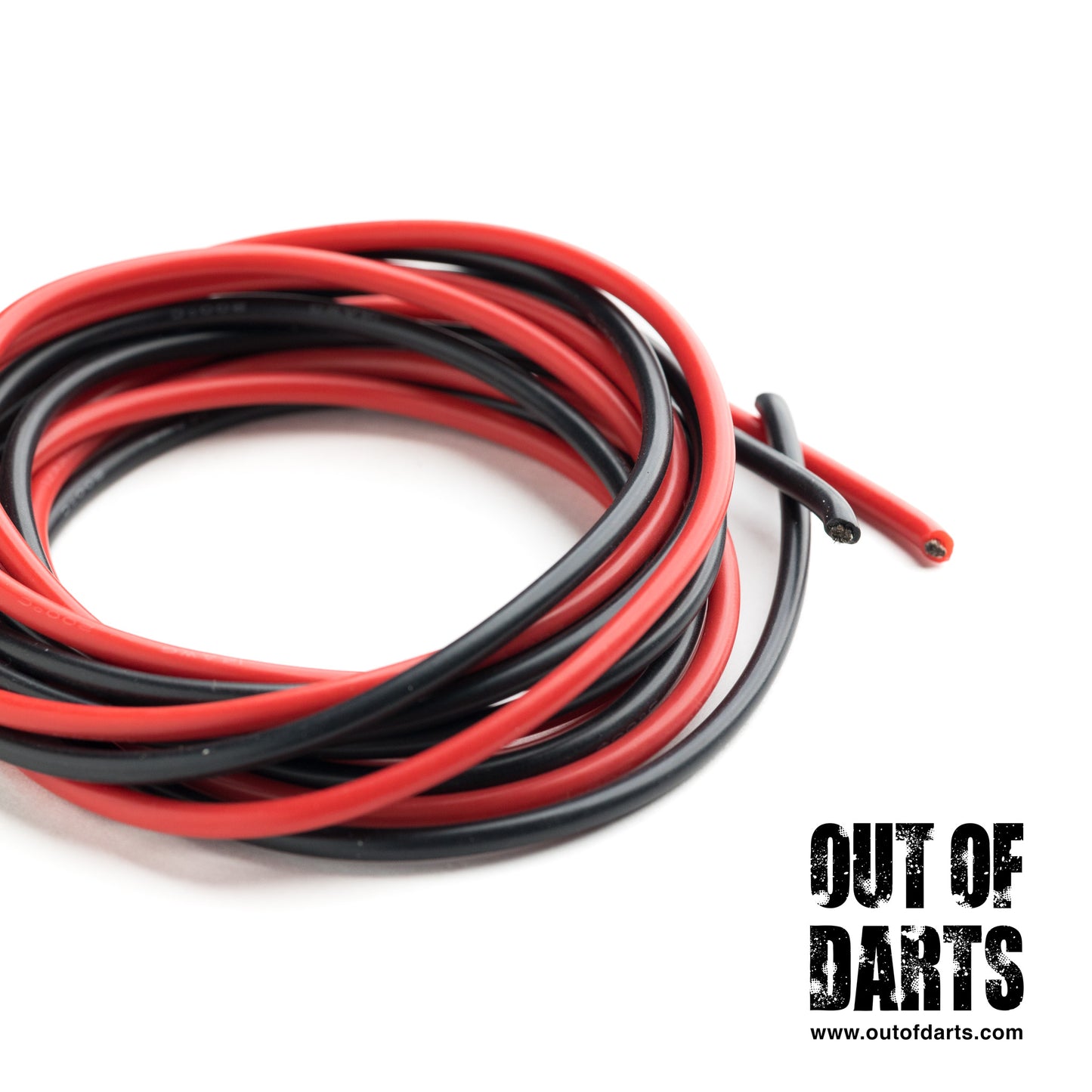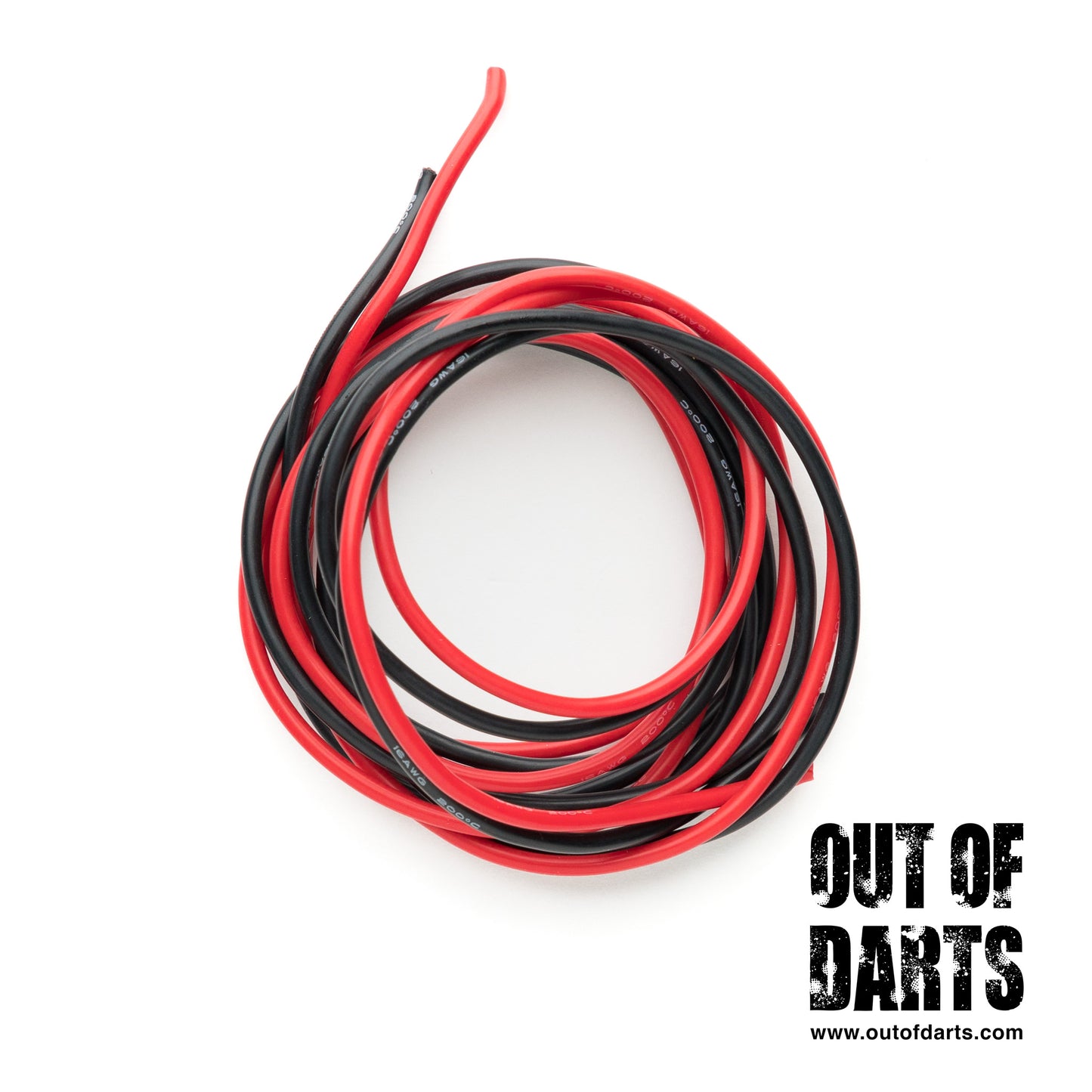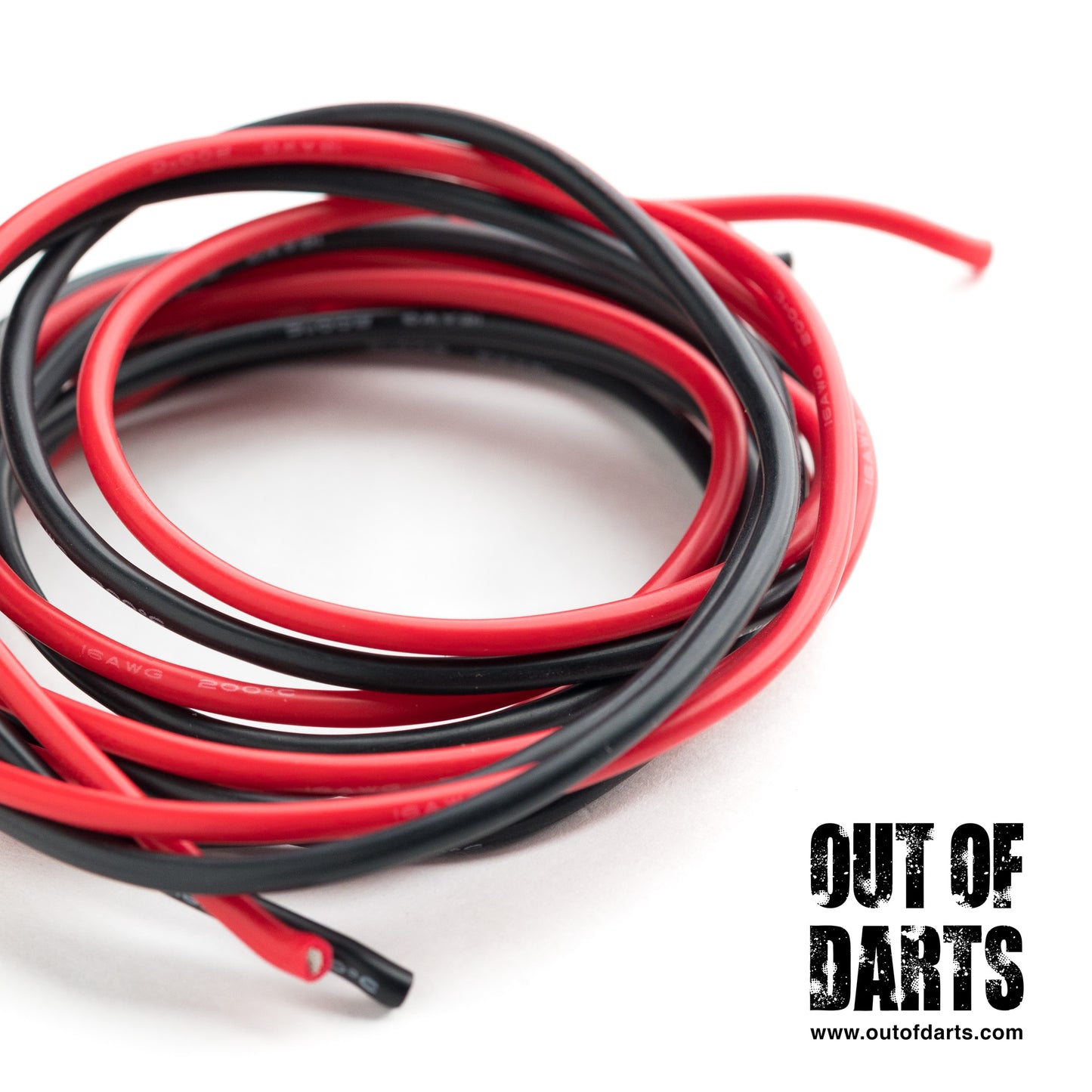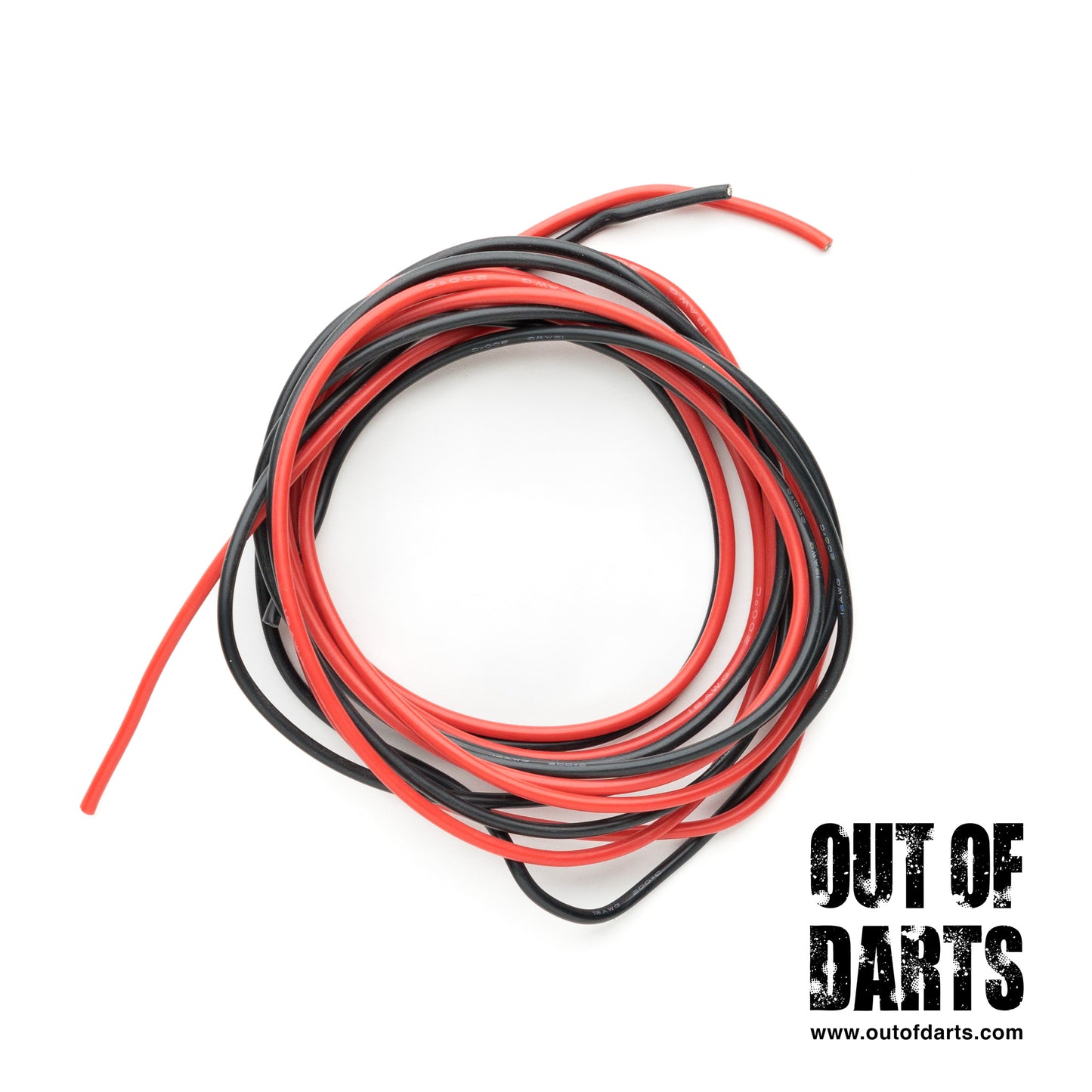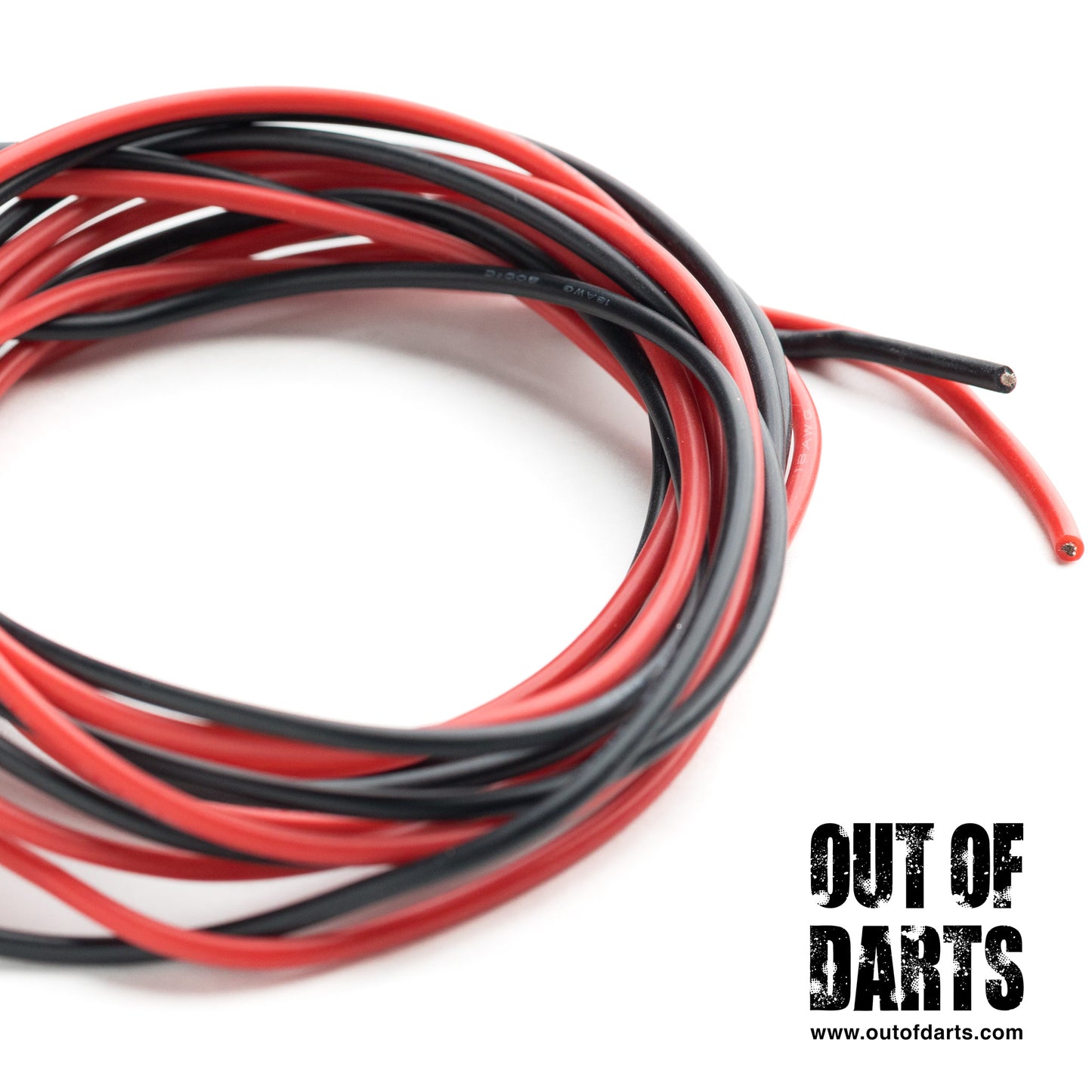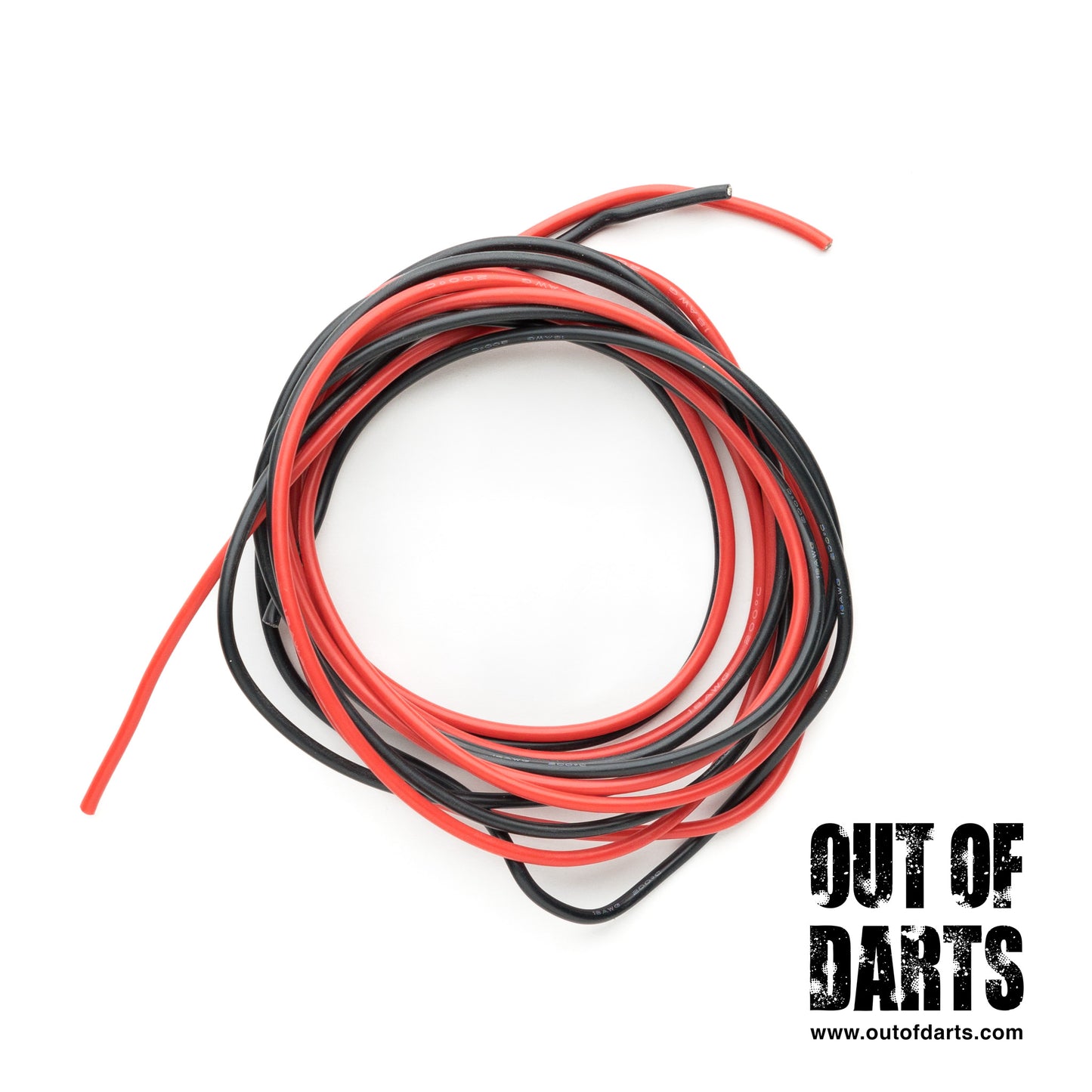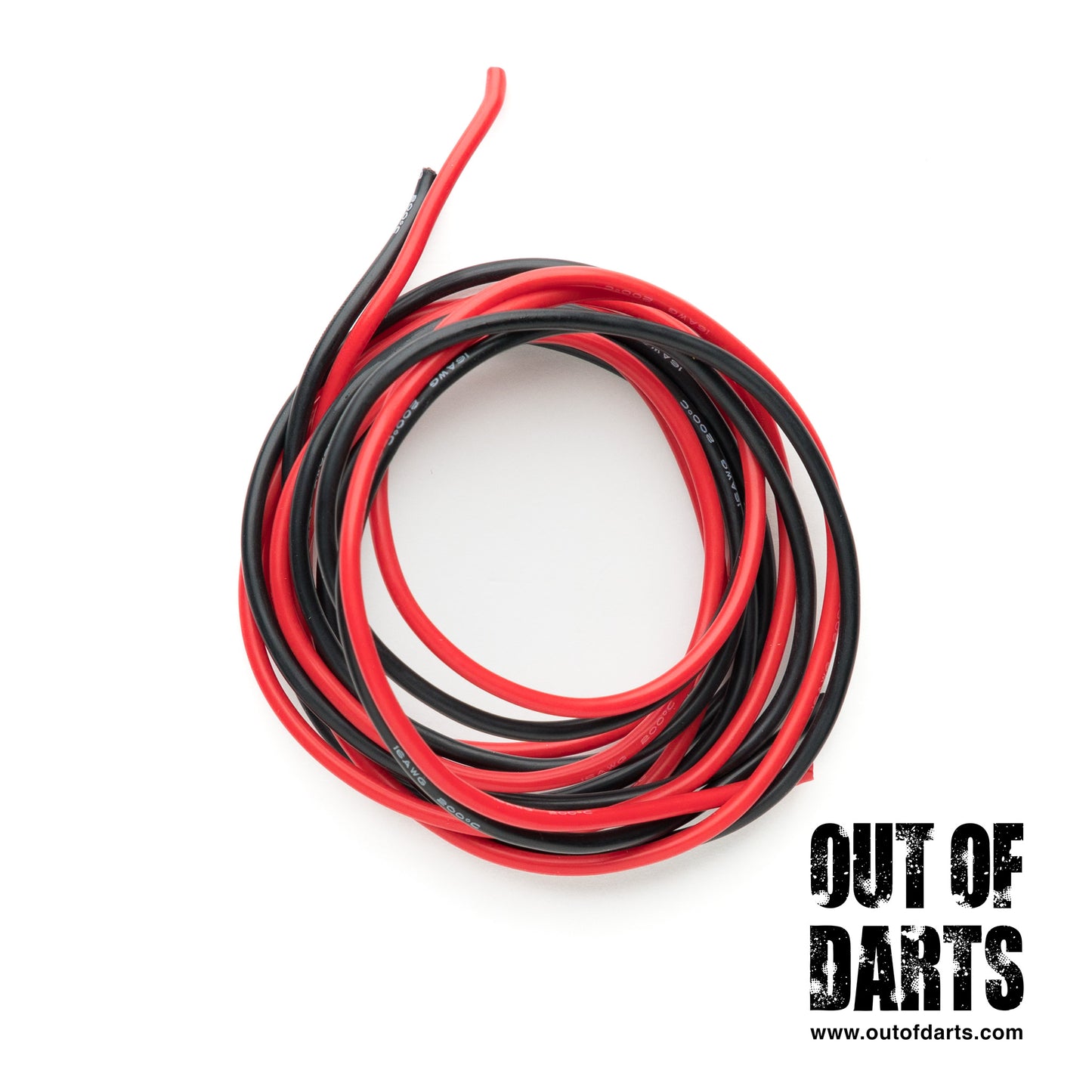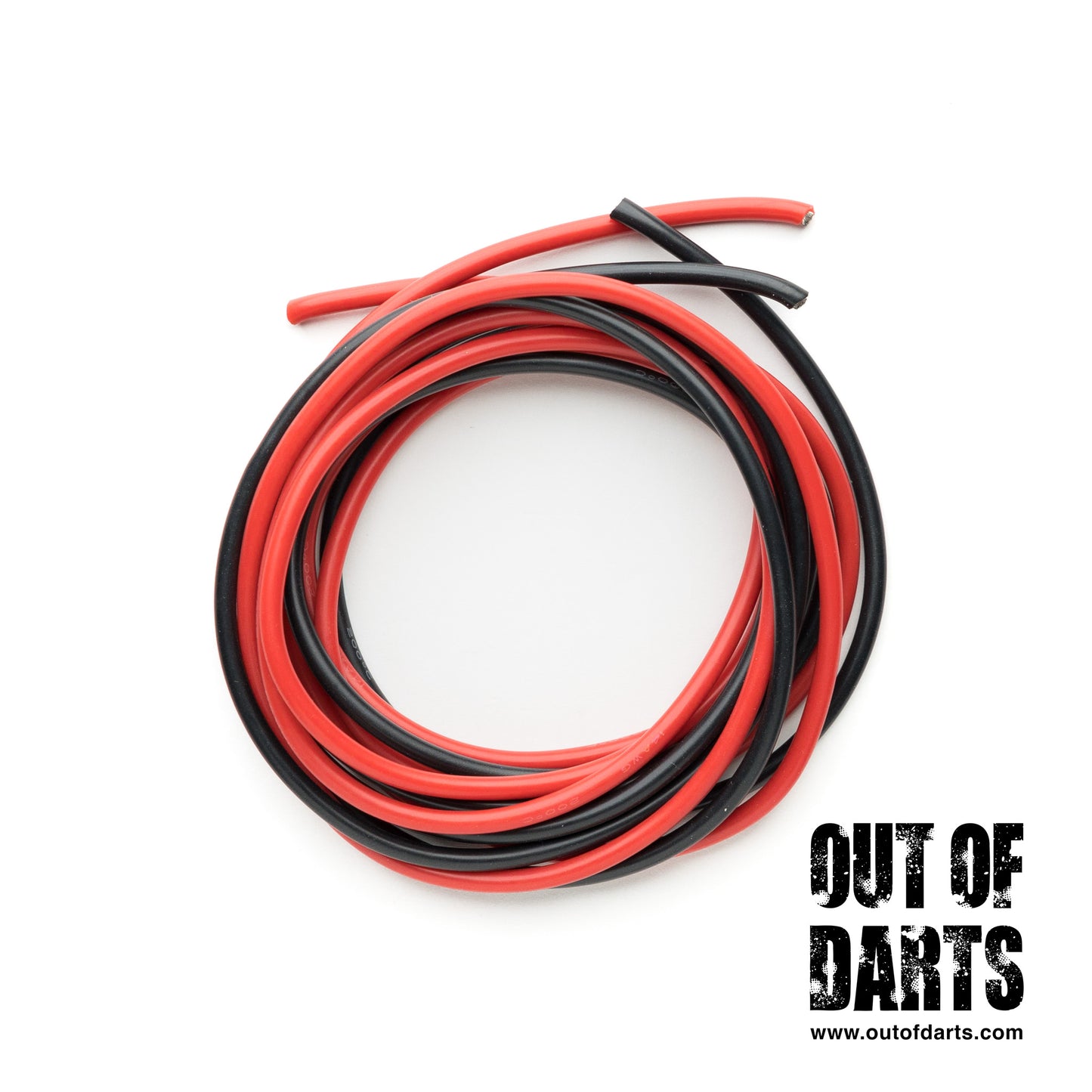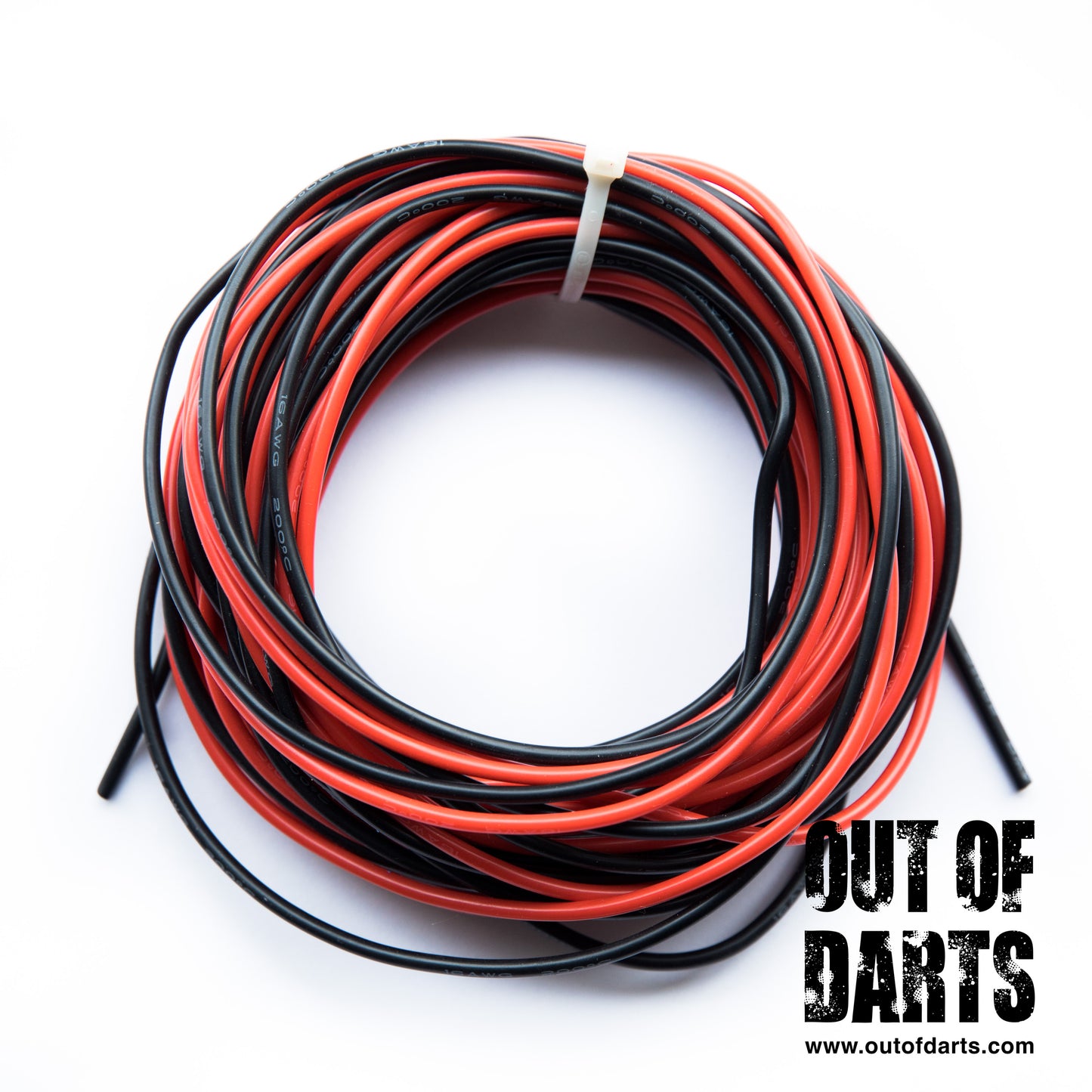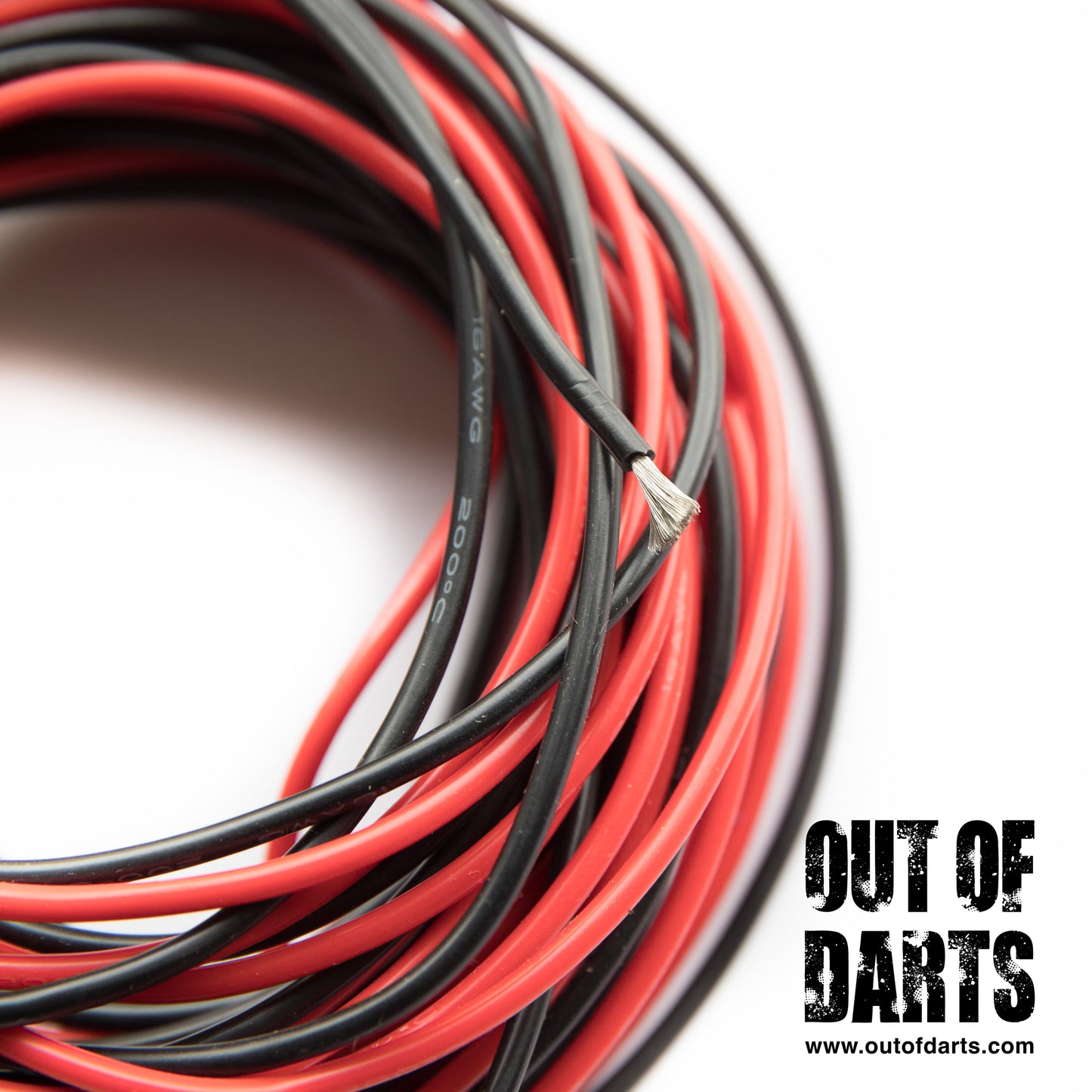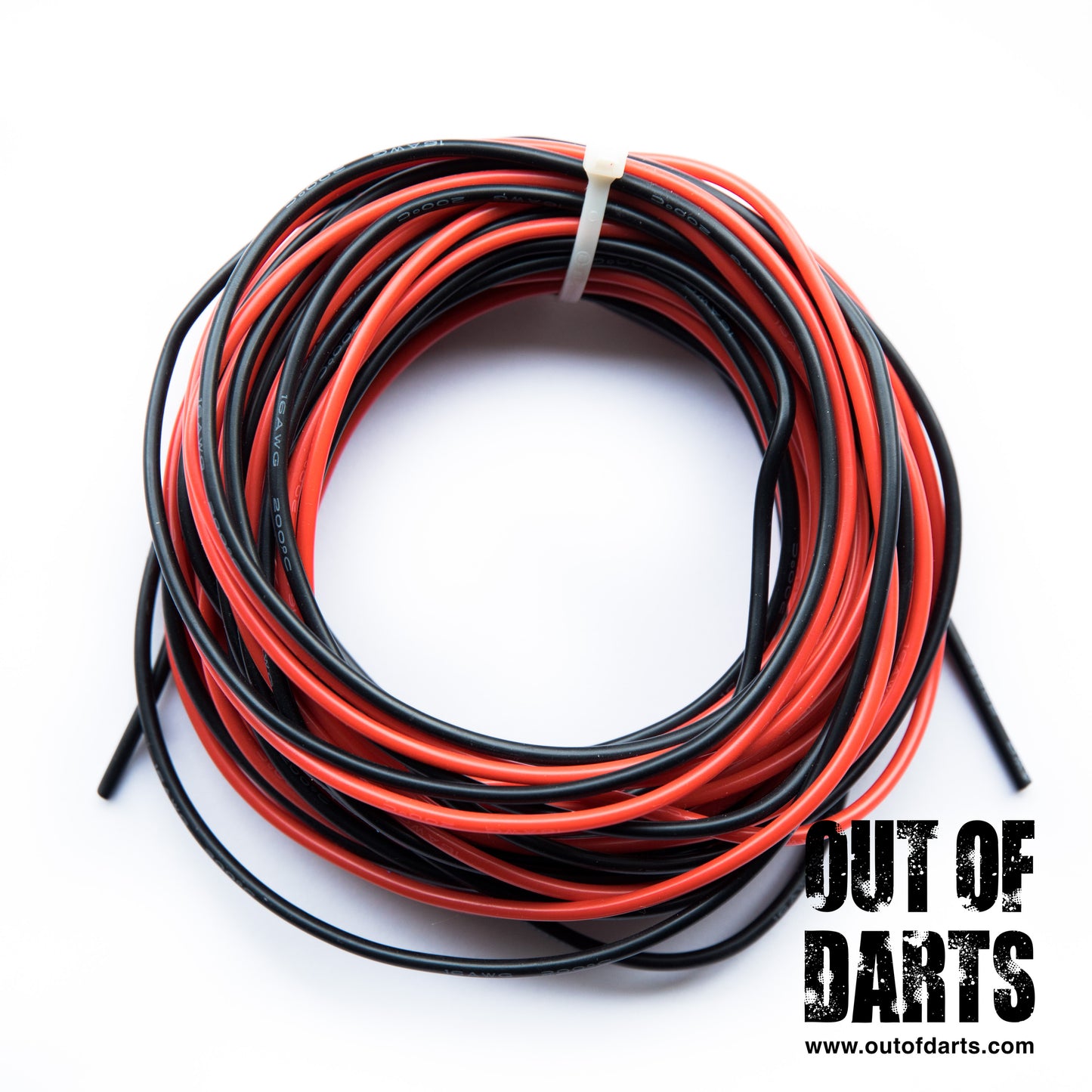 It's better than wire I've used from other sites. It fits nicely in my rayven. It's a wire.
Best Rival charger upgrade
i'm surprised by how my gun turned out, just i messed up on the rev triggger placement. Good wires, haven't burnt out or caught fire yet.
It's a wire!
As far as wires go, this is the most wirey wire for sure. You know it's got like the metal stuff on the inside and that rubbery insulated coating. It's best for connecting electronics in a circuit. Overall length is good for re-wireing 1 blaster. I had plenty for my Zeus with extra black to spare.
5' Hobby Wire (3 sizes: 14AWG, 16AWG, 18AWG)