Regular price
Sale price
$24.00 USD
Unit price
per
Sale
Sold out
PRODUCT DESCRIPTION:
The 'Tachi' 29-Round short-dart magazines are our very first injection molded product. Designed by Eli Wu, this curved magazine is one of a kind, featuring the highest capacity of any production dart magazine! 

*Do not remove or insert mag while the breech of your blaster is closed unless your blaster has a skinny breech.
FEATURES:
• 29 round short dart capacity
• Durable Tritan material featuring higher impact resistance than ABS
• Designed by Eli Wu for Out of Darts
• Assembled in house, Injection molded in China
• Talon sized magazine directly compatible with almost all short dart blasters including the Nexus Pro, Aeon Pro, Max Stryker, Lynx, Talon-Claw, Caliburn, and more!
• Compatible with Worker short darts and Adventure Force Pro darts
• NOT compatible with the Lepus or Milsig M79 due to the feed lip design (sorry)
• Spring is setup for flywheels (max rate of fire). For springers, we recommend trimming it shorter and crimping the ends 
• Two spring weights available: Low (springers/semi-auto), High (insane feed rate).
• Choose high if you're intending to use a full-auto blaster that fires over 8 rounds/second


SPECS:
• Material: Tritan, Spring steel, Love 
• Dimensions:
     Overall Length 15.4 inches (390mm)
     Bottom Cap 50mmx22mm
• Weight: 5.1 oz (142g) 
ADDITIONAL LINKS:
The Best Darts!
Compatible Springer Magwell Adapter
Compatible Flywheeler Magwell Adapter
+5 3D-printed extenders! 
Tri-Mag Connector
Replacement High-Power Spring

Share
View full details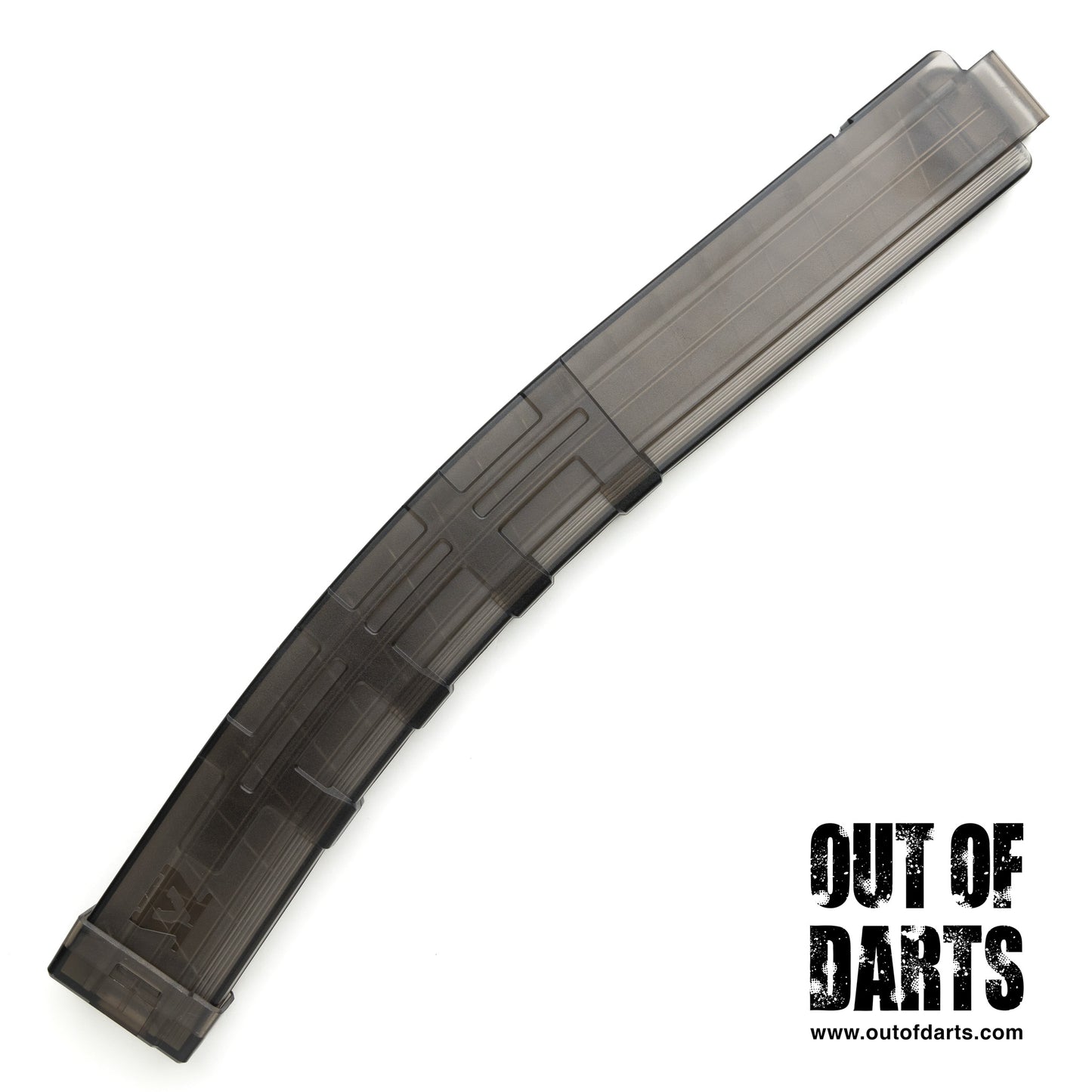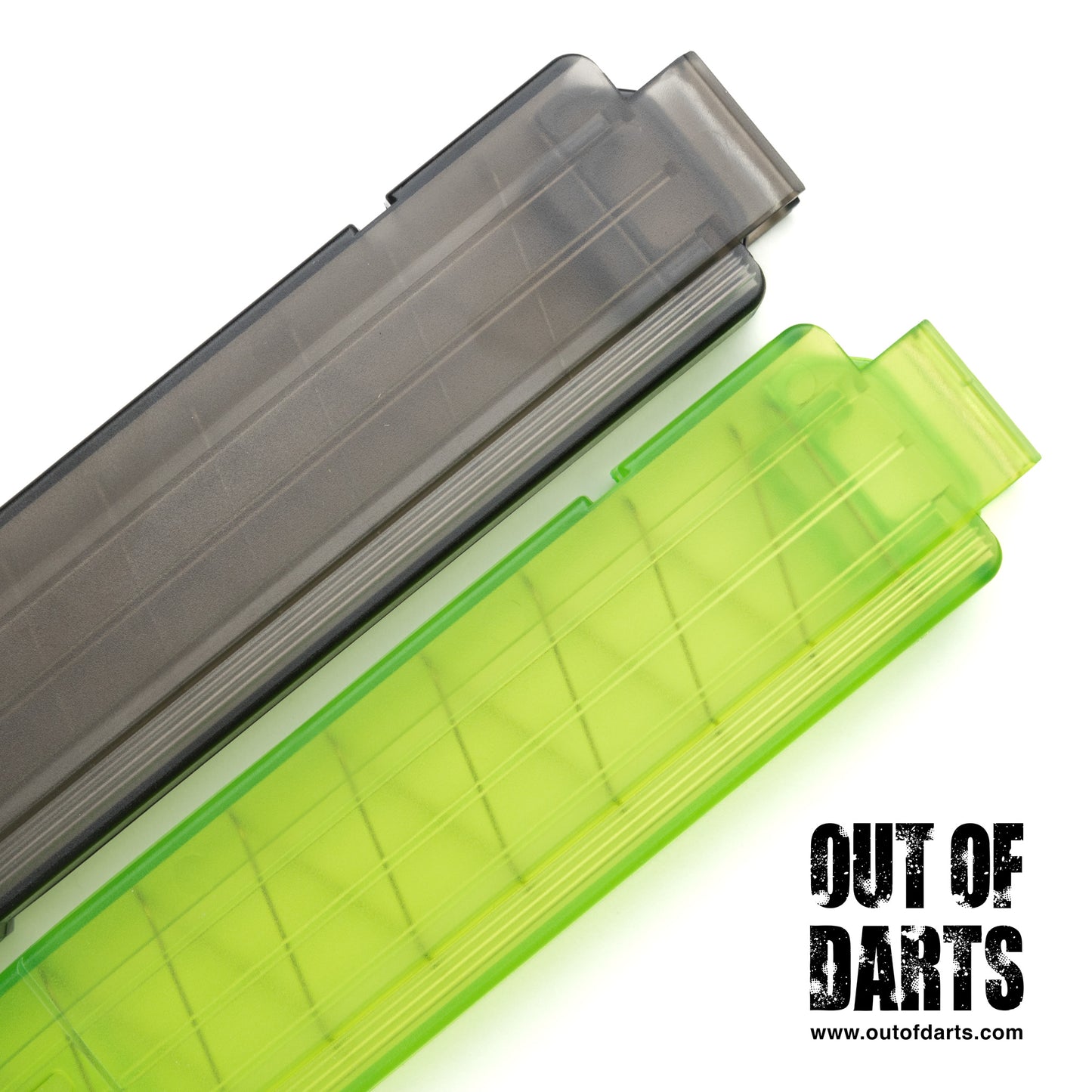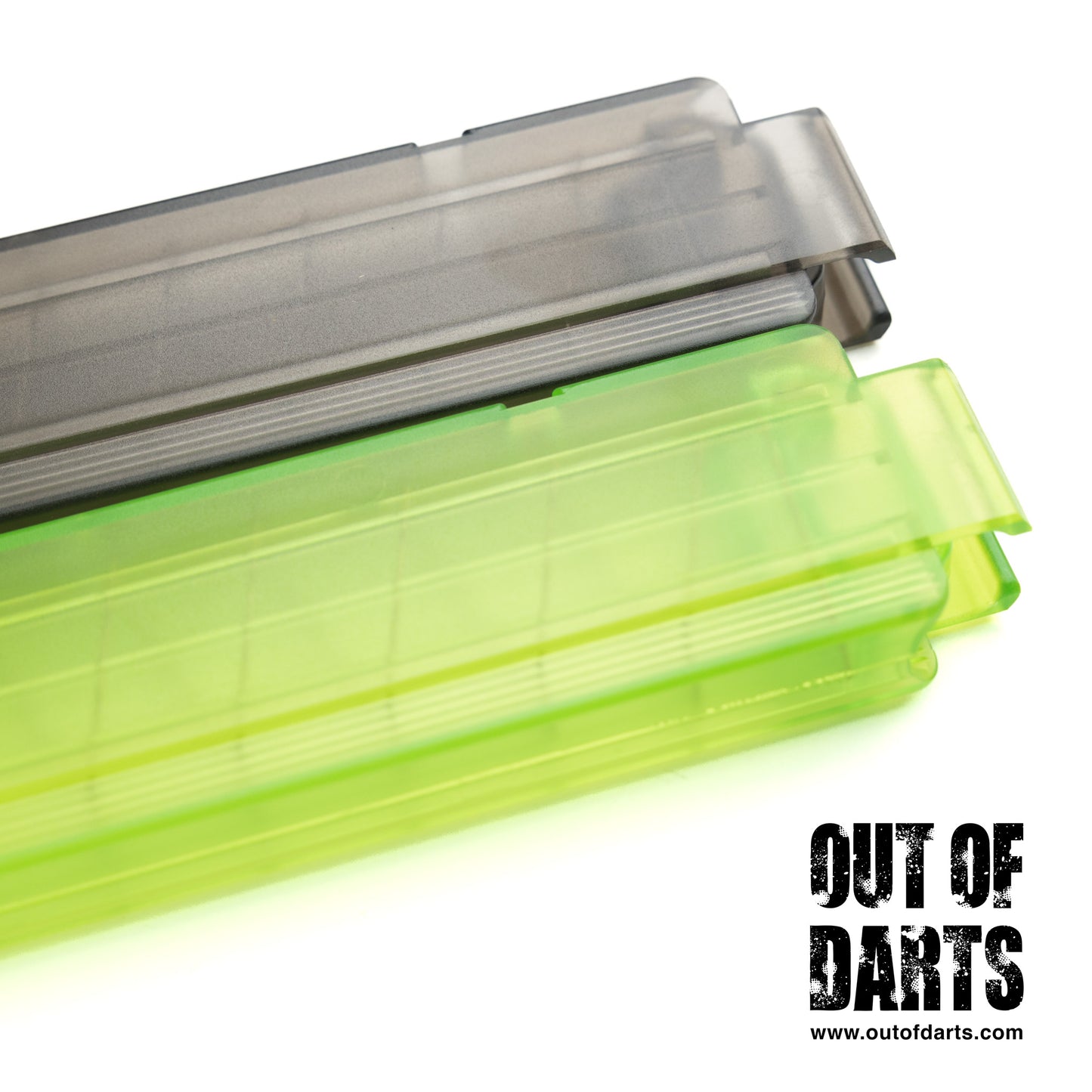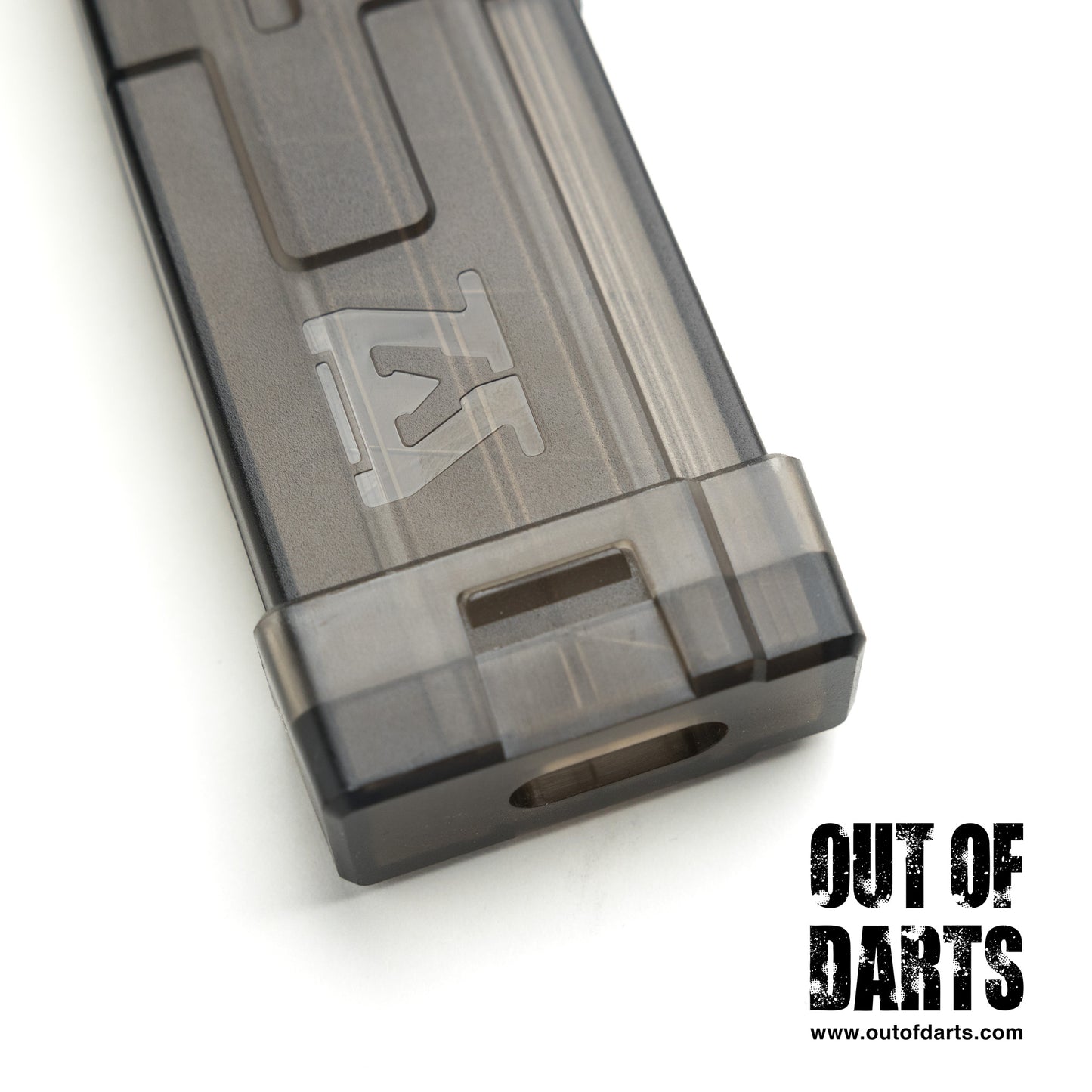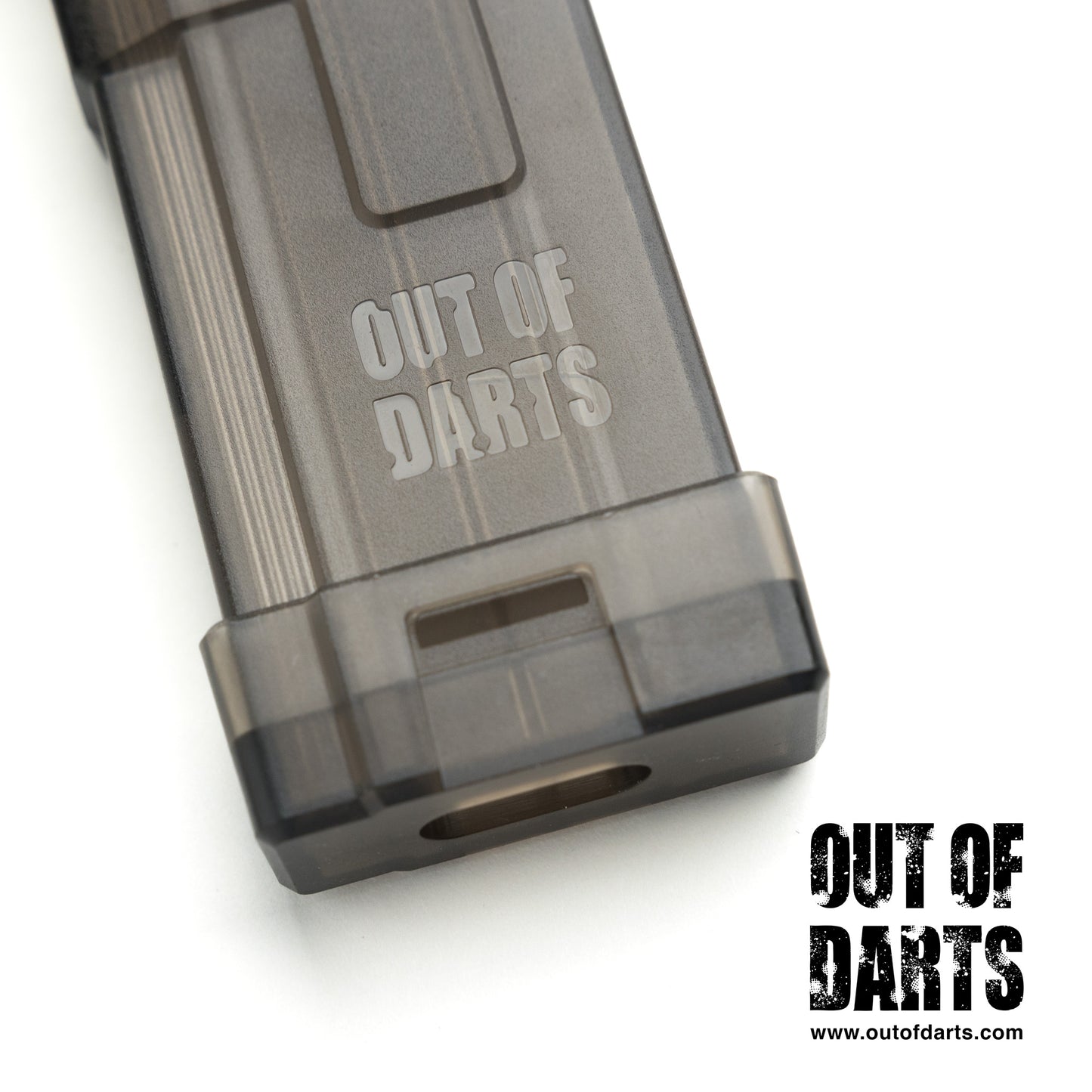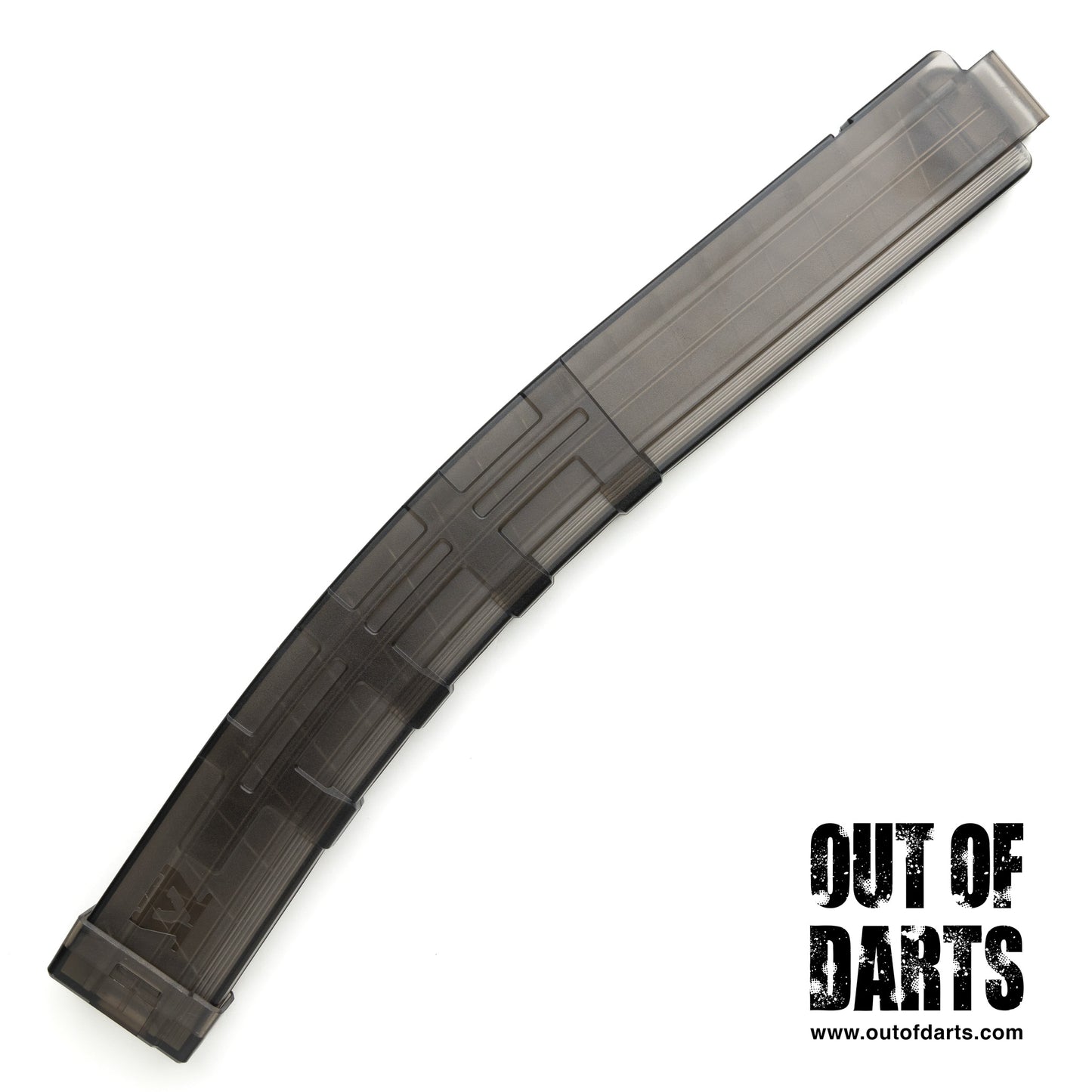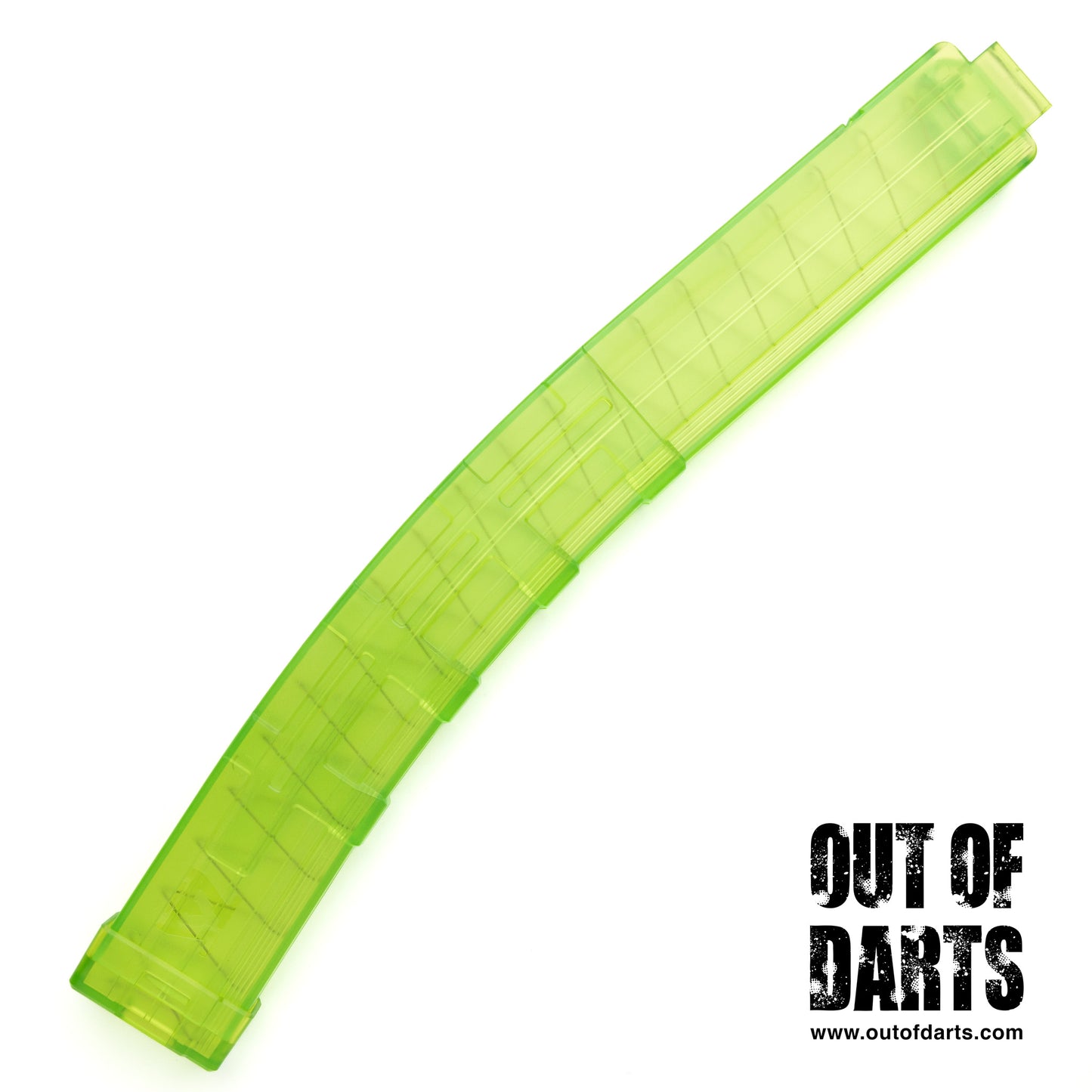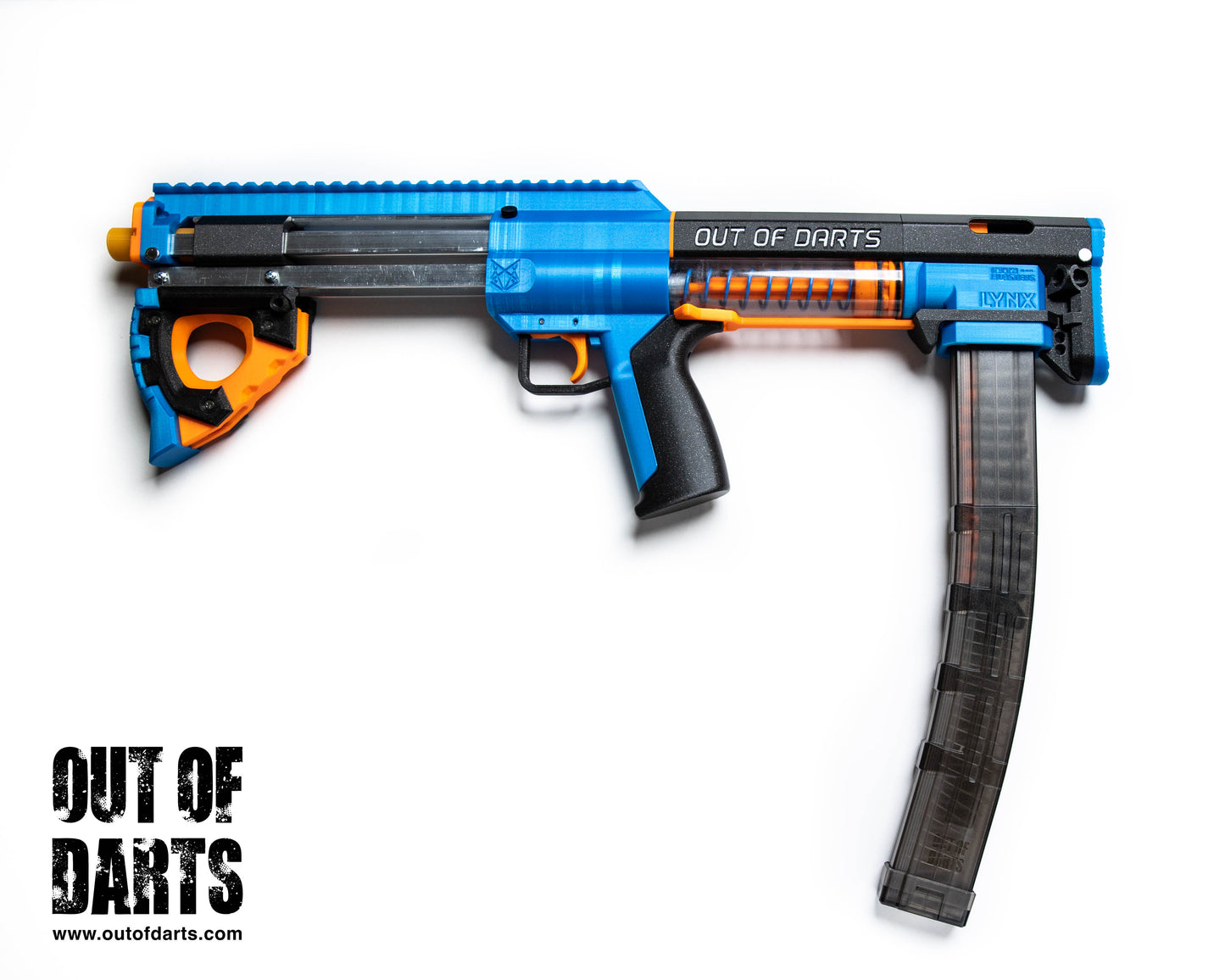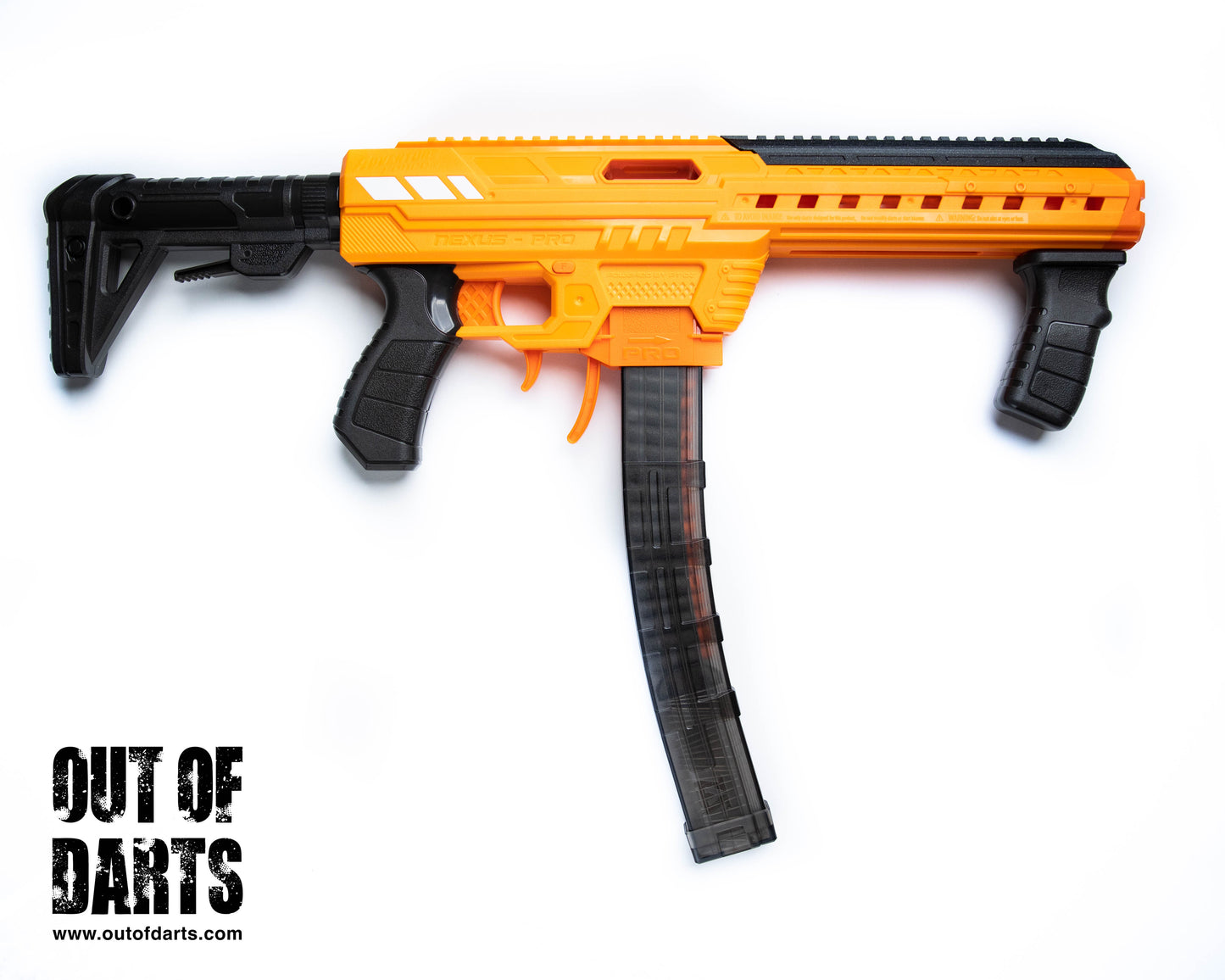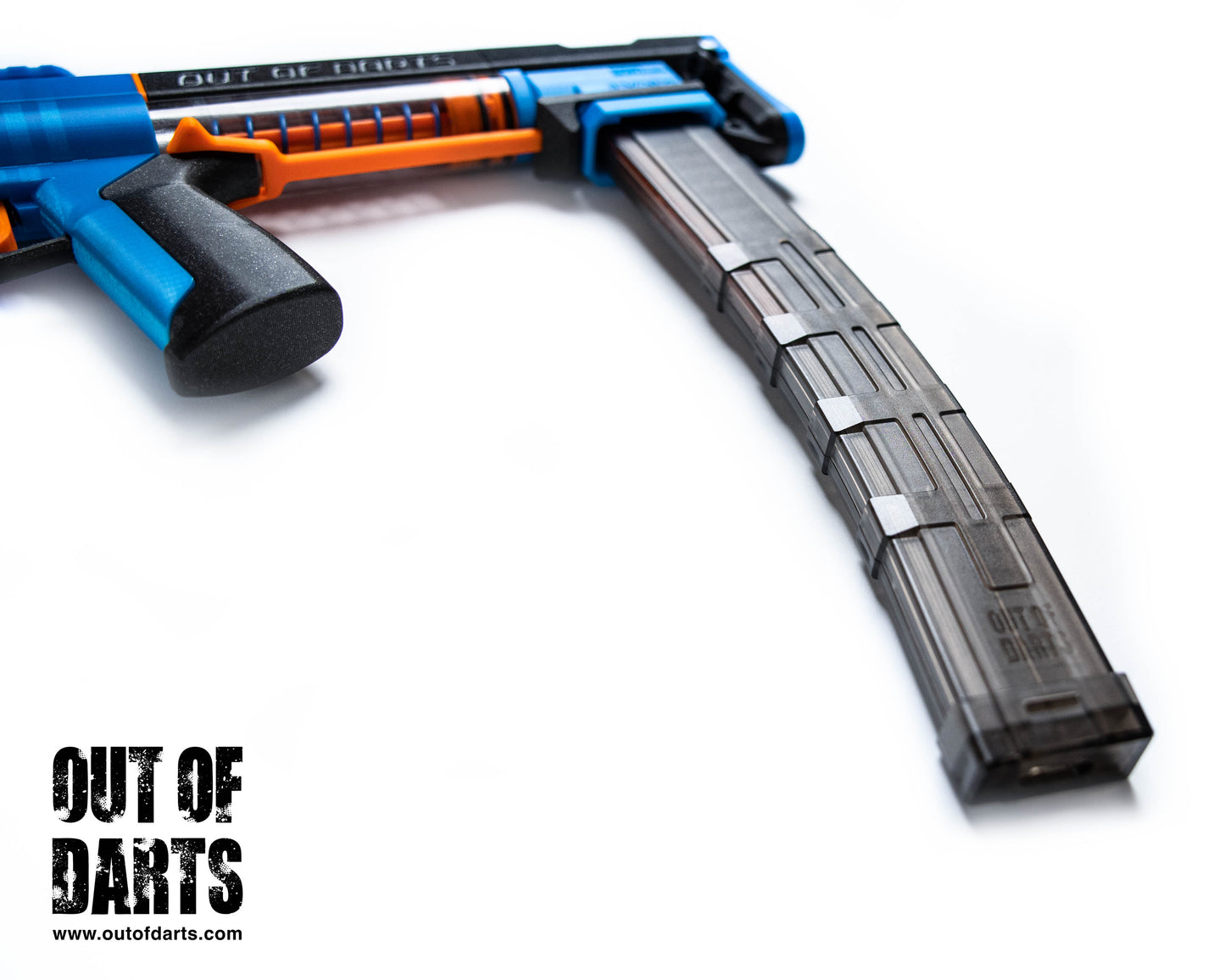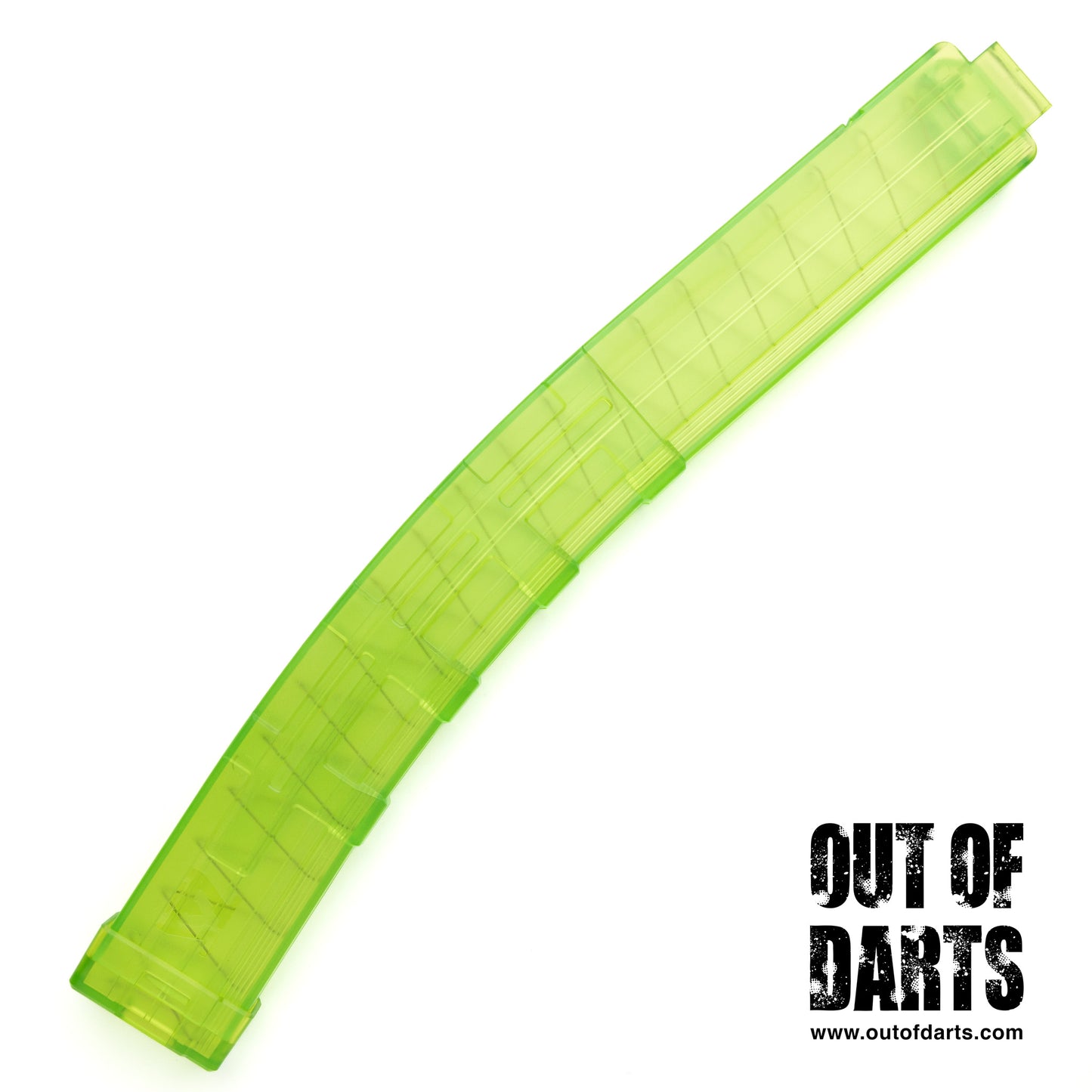 Tachi mag review
I love the mag but don't pull it out of a regular pusher the tabs broke the first time it was pulled out
Deprecation of Quality
Ordered another tachi a while ago and just ordered this one to jungle mag them together but this one ended up being an extremely tight fit unlike the previous one that slides out just fine. Not sure what the cause is for the change in quality, but cannot see myself using this one confidently.
Absolutely Wonderful Magazine!
Oh man, the Tachi 29 if a super fun mag to have. Very unique in the industry and absolutely awesome to hold so many darts and haven't seen any feeding issues yet, works wonderfully. Especially useful in some of the auto blasters so that you aren't just burning through mags, and the transparent green looks awesome, love this! Highly recommended!
Tachi 29 round mag
Very well made, nice to have so many darts before reloading. I only target shoot with a nexus pro. I've used it everyday for a couple of weeks and I haven't had a single jam or problem.
stick with the shorter real talon mags
I thought this was going to be great for more ammo but It ended up sometimes coming out of my gun or not having enough spring force.
The main problem is the spring squishes and damaged the darts at high capacity and it doesn't push them up because of all the friction. I tried to use it on an automatic fly wheeler but in order to ge the darts in the chamber I had to turn it upside down and shake it while shooting