Regular price
$19.99 USD
Sale price
$19.99 USD
Unit price
per
Sale
Sold out
PRODUCT DESCRIPTION:
The Koda Short-Dart Magazine is the next OOD Original. Designed by the legendary Eli Wu, this 23-Round mag features slick styling and has the highest capacity of any standard straight magazine. 

*Do not remove or insert mag while the breech of your blaster is closed unless your blaster has a skinny breech.
FEATURES:
• 
23-round short dart capacity
• Unibody construction
• No seams to break
• 
Durable 33% Glass-Fiber Nylon
• 
Designed by Eli Wu for Out of Darts
• Injection-molded
• Talon-sized magazine directly compatible with almost all short dart blasters, including the Nexus Pro, Aeon Pro, Max Stryker, Lynx, Talon-Claw, Caliburn, SLAB, and more!
• Compatible with
Worker gen3+ "HE"
 and other short darts
• Dyeable material for EASY color customization! (see photos on the listing)
• Two colors available: Grey and Raw Beige. Raw is p for dying!
• NOT compatible with the Lepus or Milsig M79 due to the feed lip design.
To use with the XYL Unicorn, modification is required to the blasters dart guide (see video below).

SPECS:
• Material: Glass-fiber Nylon, Spring steel, Love 
• Dimensions:
     Overall Length 315mm (12.4")
     Bottom Cap 50mmx22mm
• Weight: 115 g
ADDITIONAL LINKS:
The Best Darts!
Compatible Springer Magwell Adapter
Compatible Flywheeler Magwell Adapter
+5 3D-printed extenders!

Share
View full details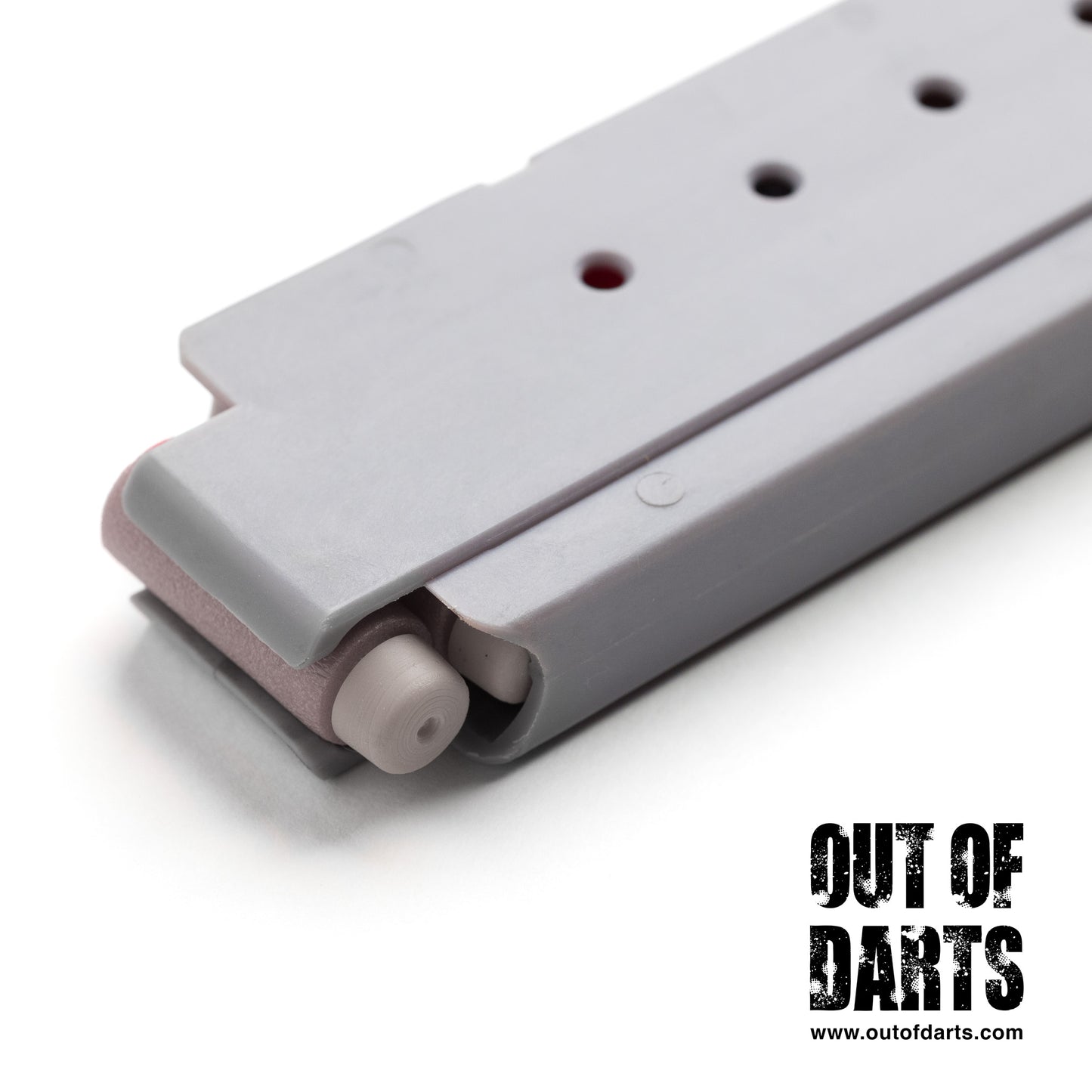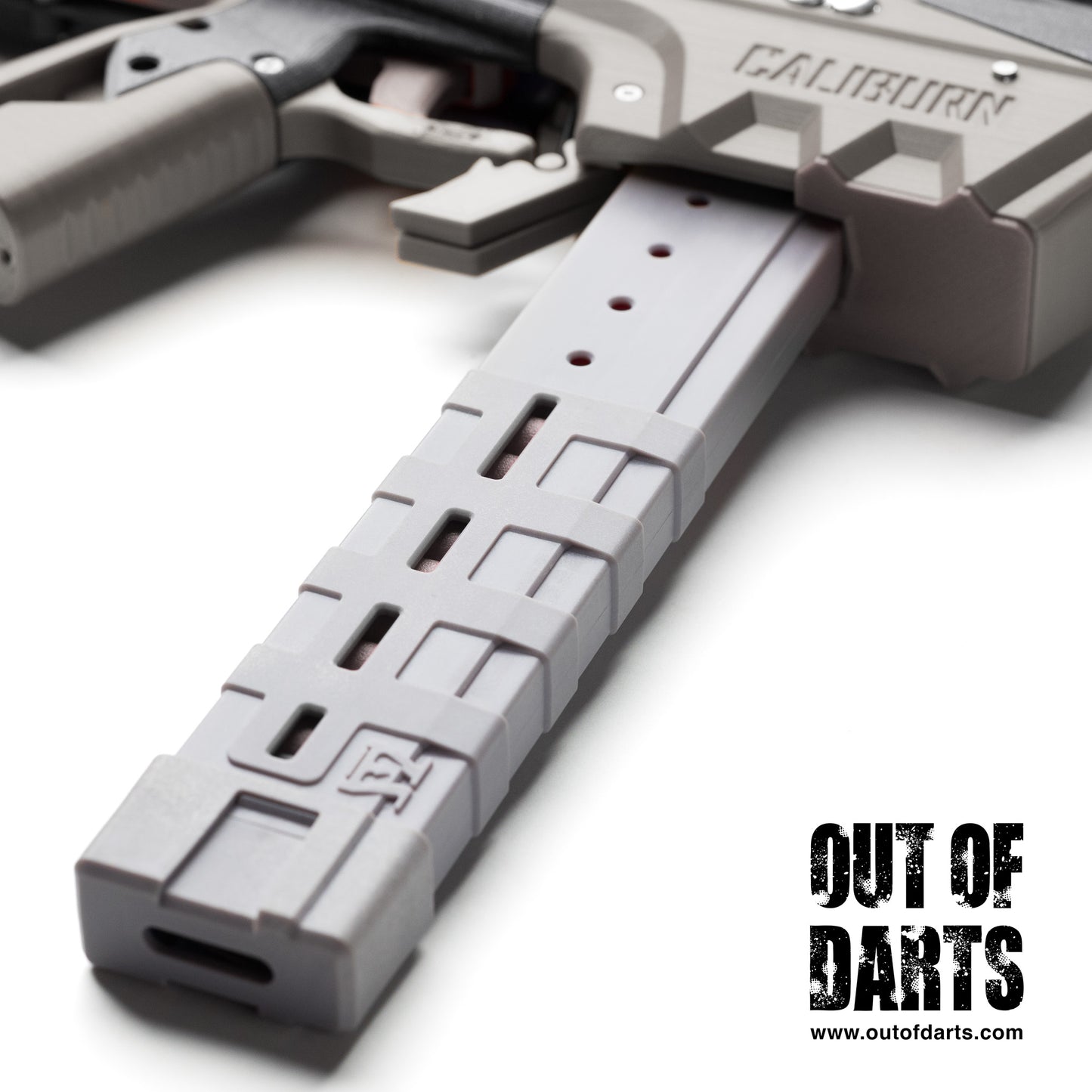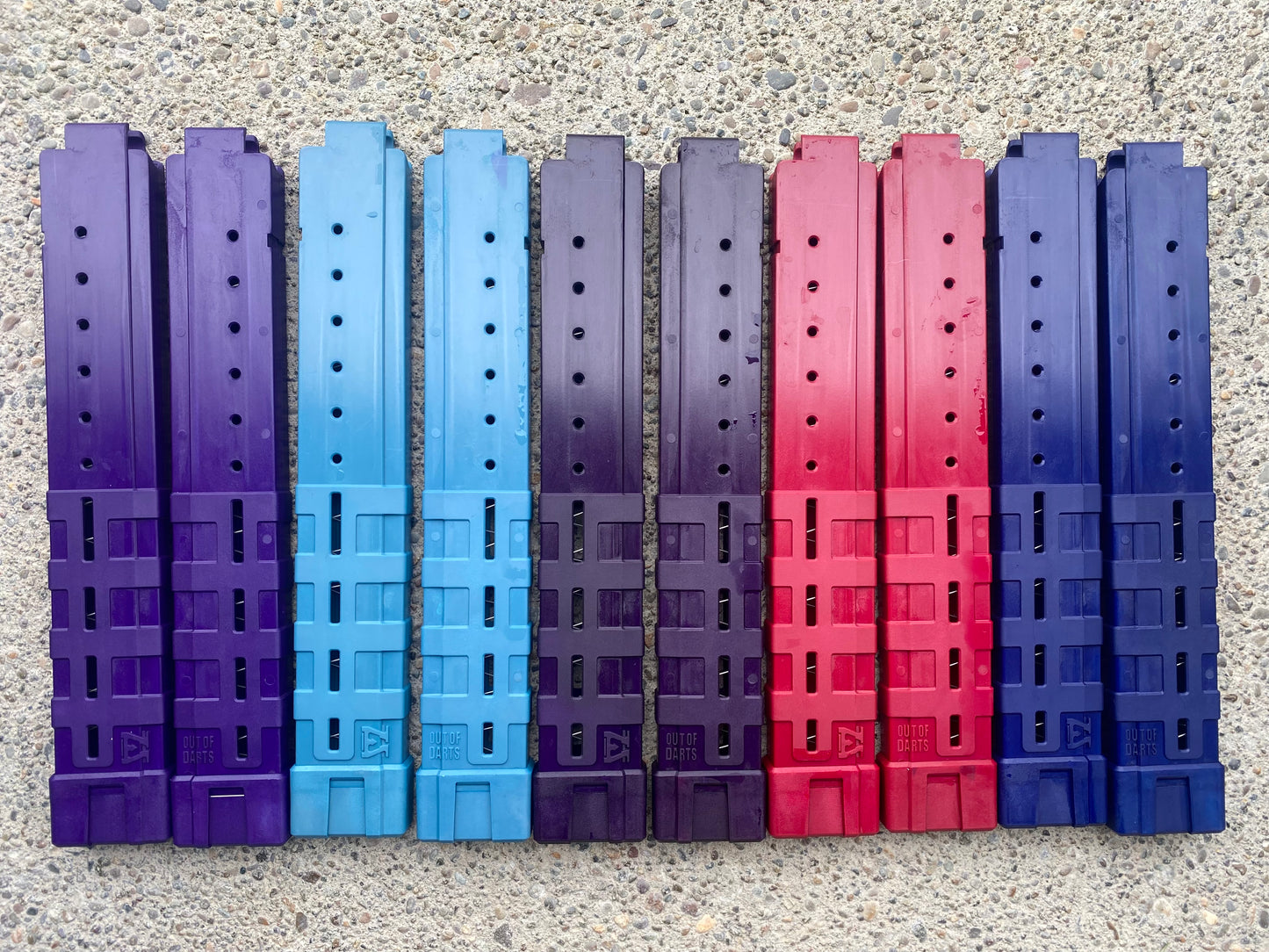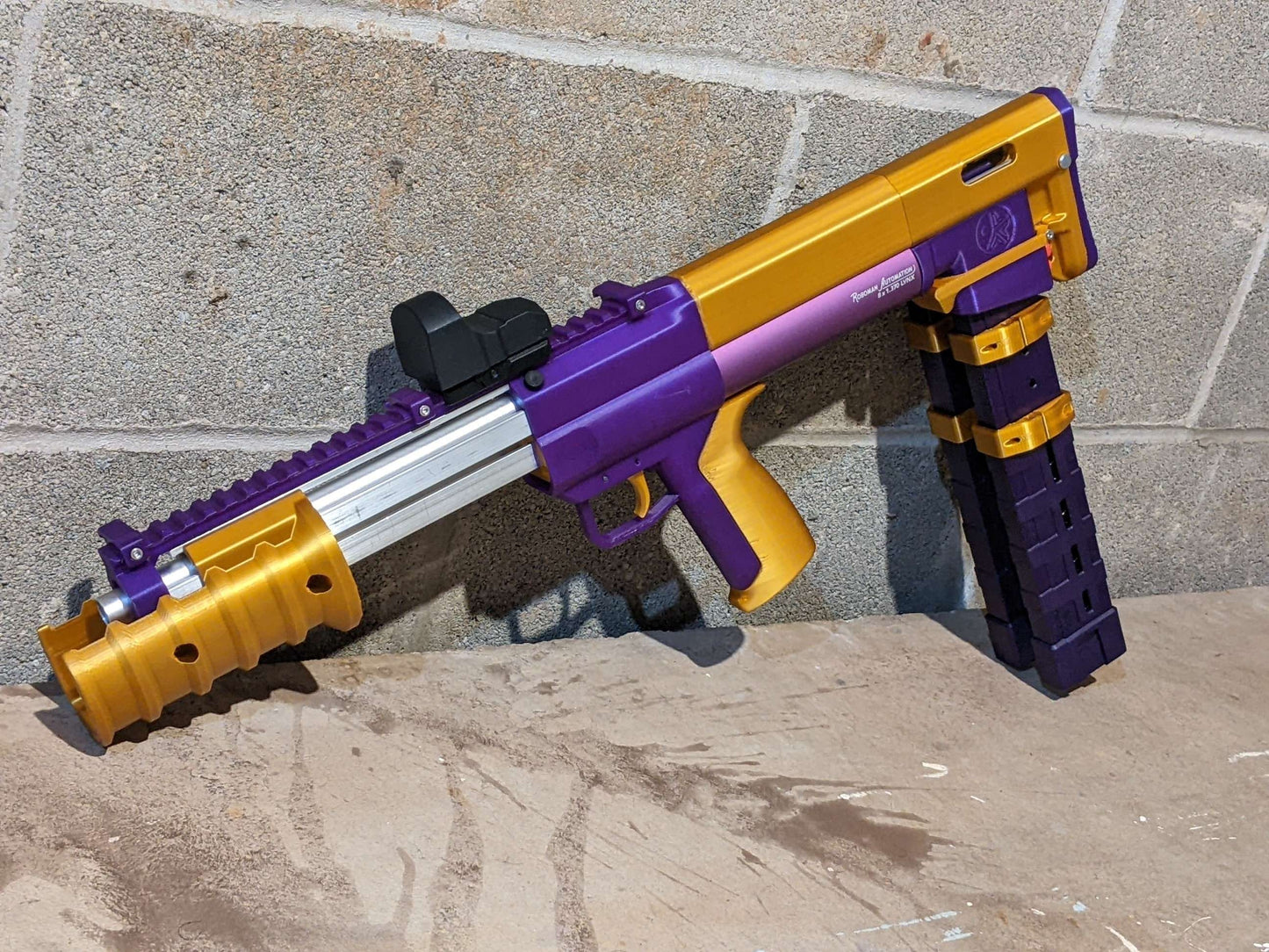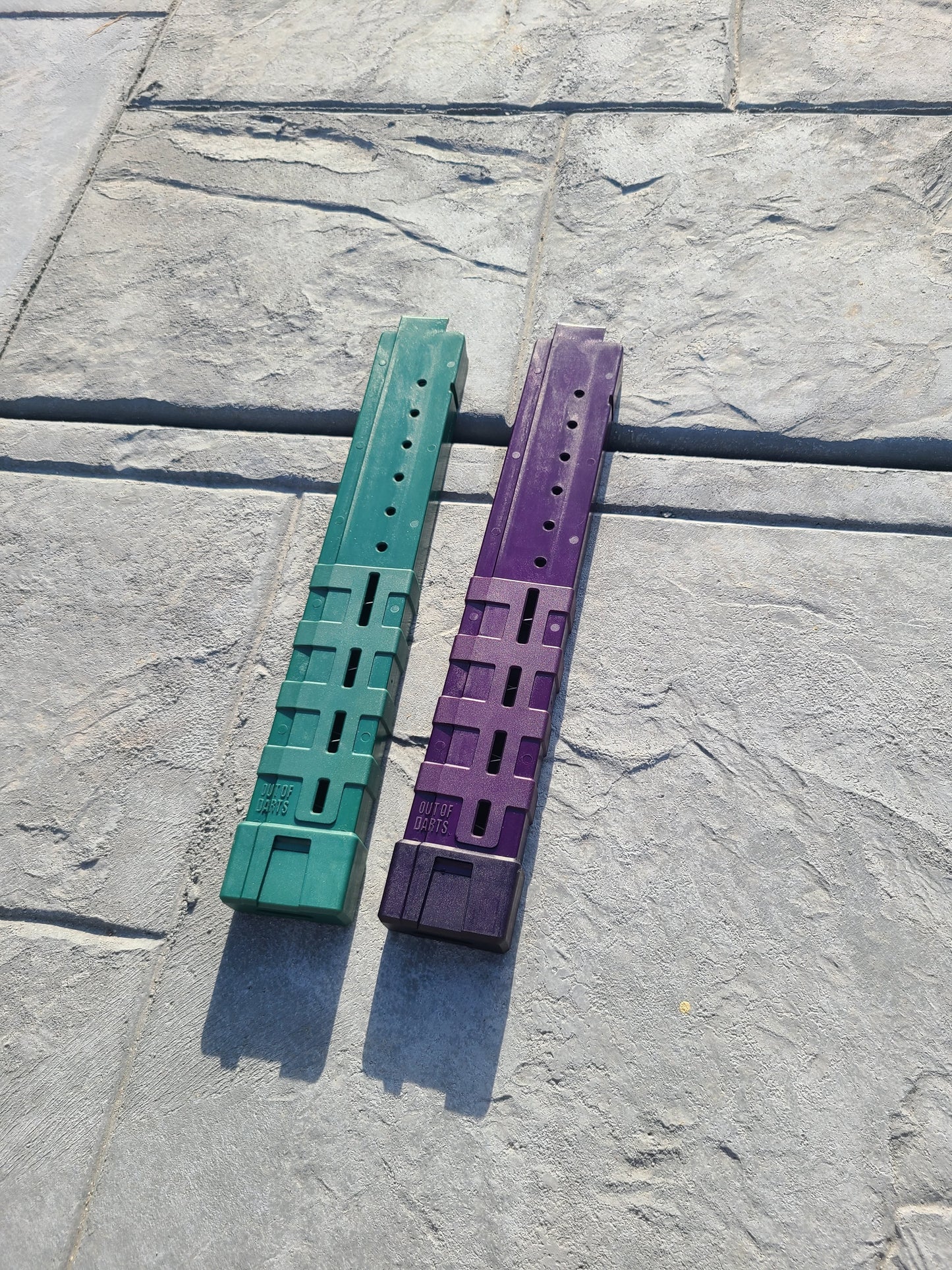 Play it again
Koda = Coda. As in d.c. al coda. Luke is both a musician and a foam flinging magician.
Great durable magazine. Have dropped it, and had no worries of it breaking. With a Caliburn, under fast operation, there was almost no feeding issues, especially compared to Worker Magazines. One gripe would be the slop it has in the magwell, as it seems to be a bit skinnier than other comparable magazines. Thankfully, it has never fallen out nor does it feel loose enough for this to become an issue.
My favorite magazine
Solid construction, large capacity, and you can dye it because it's made with nylon. I need to buy more.
Very nice!
Great quality mags! They are fantastic, but by no means replace Tachi mags. Kodas are a wonderful balance of length, and capacity, plus the durability! But for a new person, I would recommend 18 round talons. They can hold 20 darts, and are much cheaper.
Harrier
It is an awesome add on the awesome harrier making the already smooth prime of the Harrier smoother and lighter