Regular price
Sale price
$5.00 USD
Unit price
per
Sale
Sold out
PRODUCT DESCRIPTION:
The K14 11" Spring is compatible with quite a few Nerf blasters. These are identical to the ones from McMaster, except I have had these custom ordered and they have flat/squared off ends for a better install experience. This means that even after cutting the spring you will have one flat end, making your install easier!
K14 is the heaviest spring we sell, with a thicker wire gauge and larger diameter.

FEATURES:
• Choose from a 1-pack or 5-pack
• K14 spring with squared/flat ends
SPECS:
• 
Material: Made in the USA of USA spring-tempered steel
• Dimensions: 11.0" long / 1.094" OD / 0.105" wire

ADDITIONAL LINKS:
• Let us cut it for you!
Share
View full details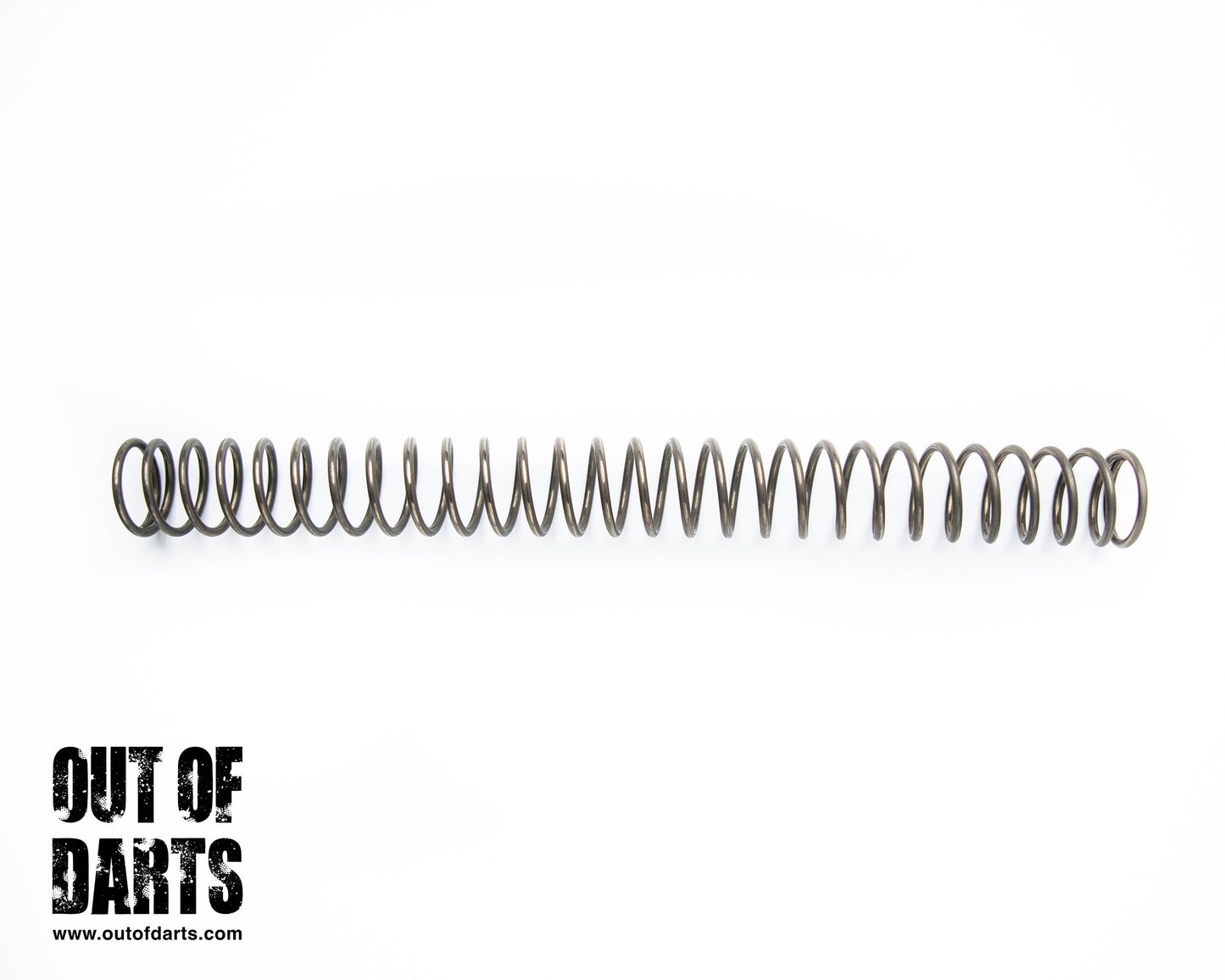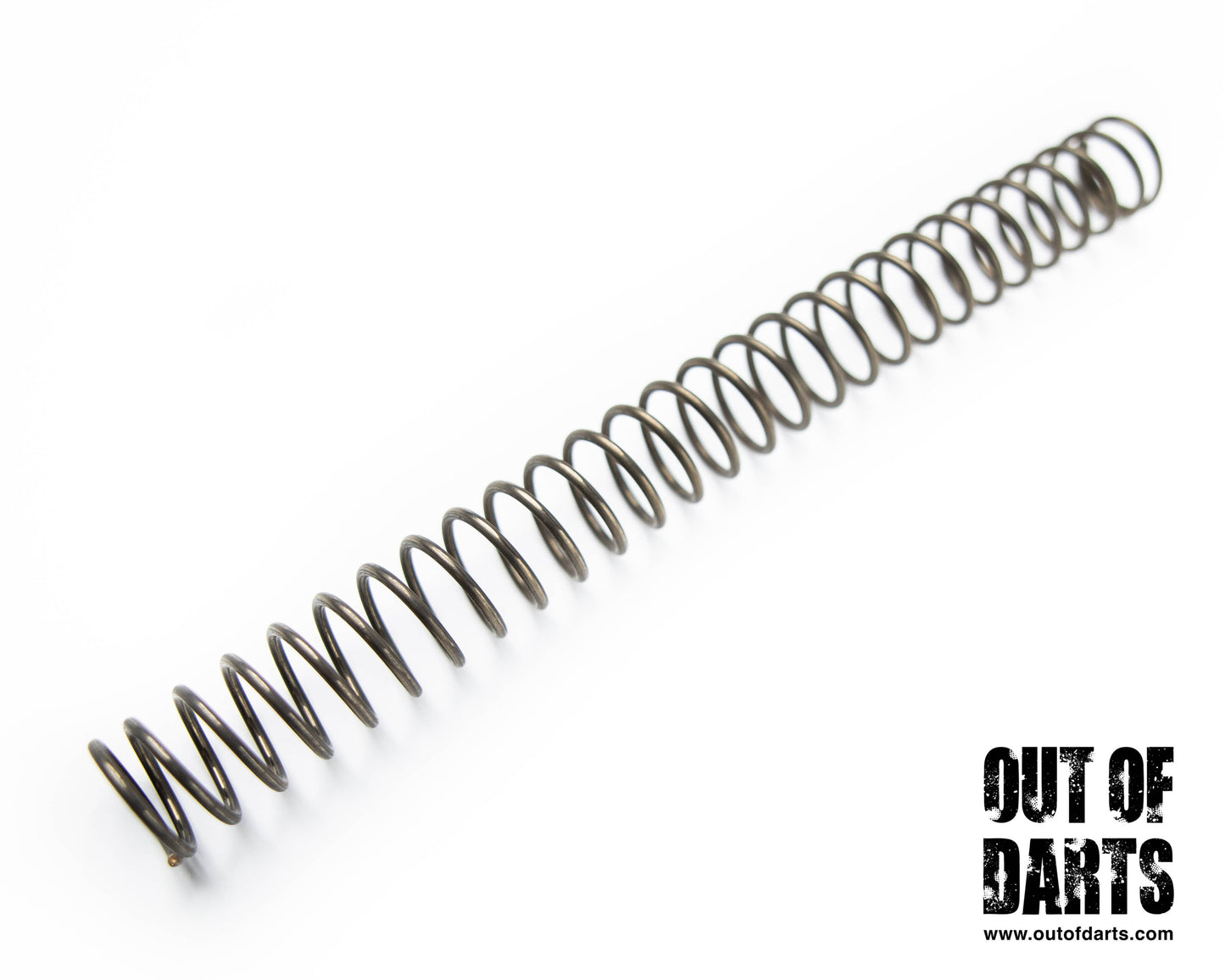 Exactly what it says
This spring is no joke I put it in a home made gun it worked perfectly but do not use a spring like this if you plan on using it on people or indoors with this spring my gun puts half darts through cardboard easy 2 inch thick Styrofoam and will peel skin if you get shot with it.
K14 Spring 11" with square ends (BETTER than McMaster)
Launched Short Dart Into Orbit
I picked this up for my Caiburn 4 that I've modified to work with the K14. Got me to about 350 fps with a 50cm Kuryaka barrel. The dart is currently orbiting the moon.
It's a K14
I appreciate the closed ends, regular K26 was digging into the shell.