Regular price
Sale price
$6.00 USD
Unit price
per
Sale
Sold out
PRODUCT DESCRIPTION:
The OOD high power spring offers higher performance for the Nexus Pro and the Max Stryker.  This is an OOD exclusive made from stainless steel.  
FEATURES:
• Compatible with Nexus Pro and Max Stryker
• Zinc Coated Steel Construction
• Not compatible with 175 fps tuning cap or spacer
• 164 FPS with Standard Deviation of 7.1

SPECS:
• Material: Zinc coated Steel

Share
View full details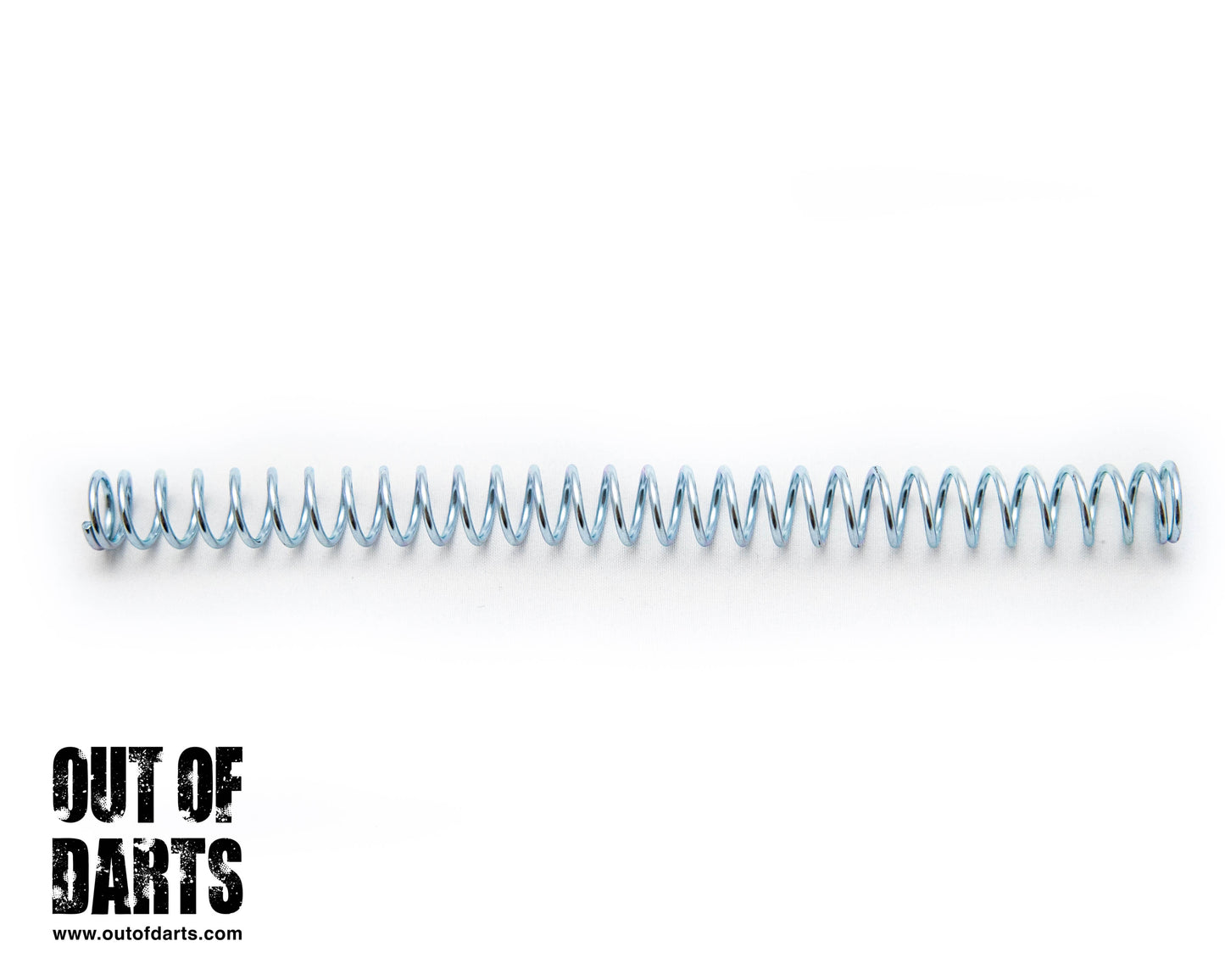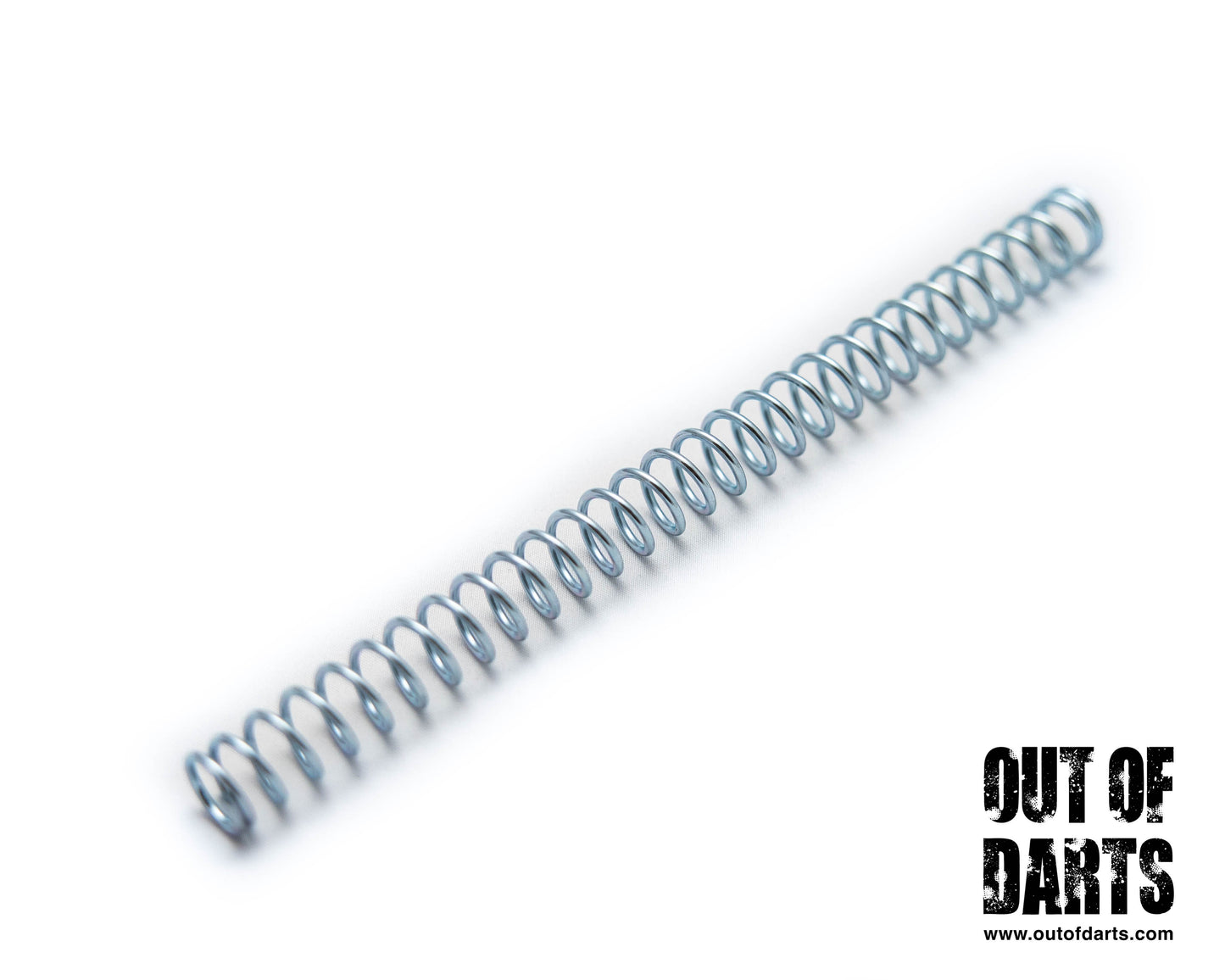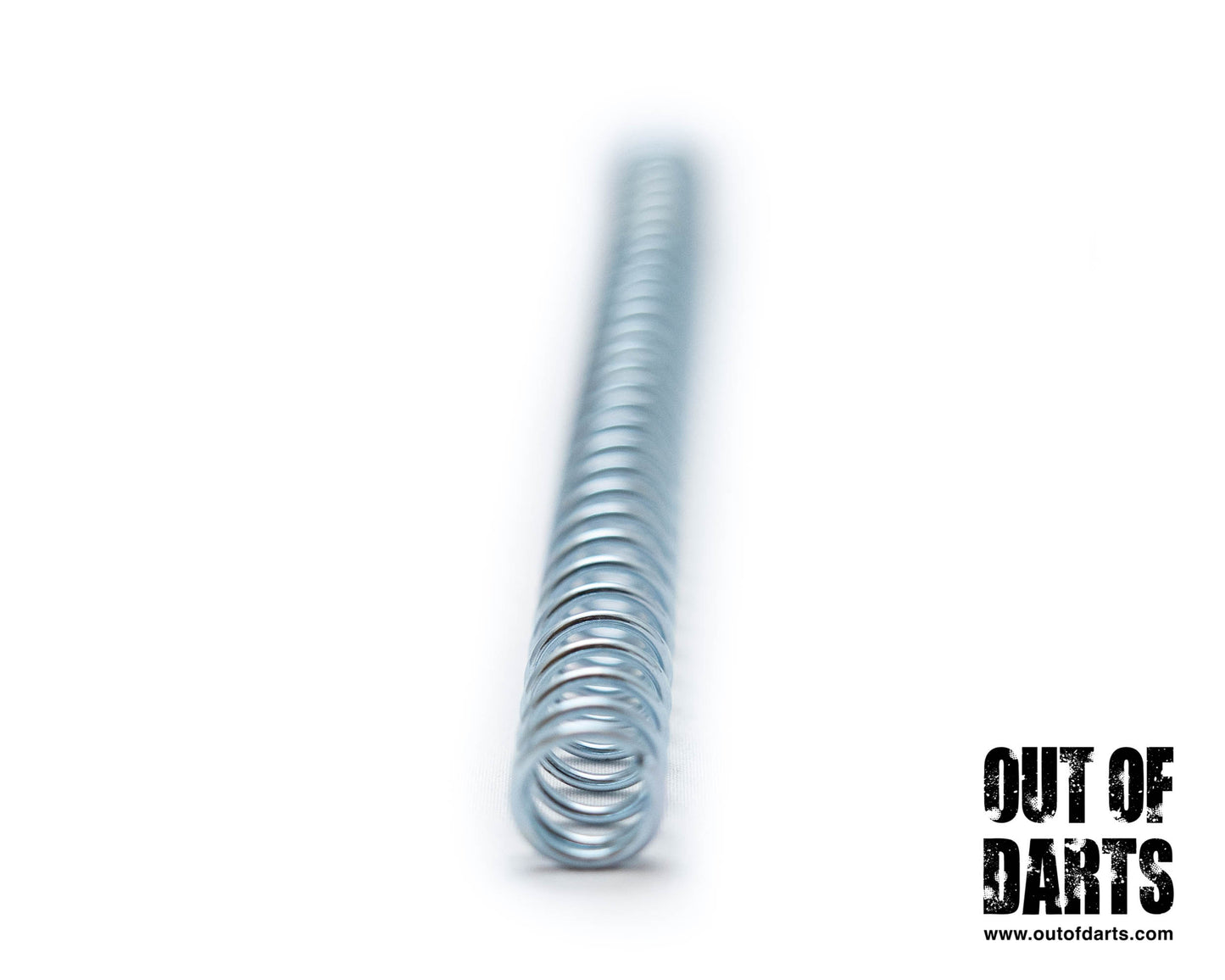 Excellent
Exactly what I ordered. And super fast shipping, I am very impressed.
A bit too high powered spring
It is as it says: "high powered". A bit too high powered. Unless you regularly work out, or have freakish strength, you will likely hurt yourself after half an hour of use. If you try to use a spacer, you WILL pull your shoulder and/ or elbow. Plus, the spring warps after repeated use. Using this vs the 12KG spring I also have, it's much harder to prime and maybe 10-15 more FPS without considering spacers. Adding a spacer to the 12KG spring closes that gap down to maybe 5 FPS and it's still much easier to use.
A little more kick
I left a few whelps on my friends😂. Running it with the metal barrel upgrade. Plus a spring tension adjuster. I wouldn't recommend keeping it to tight. I blow the back out of my gun today
Very good spring
I don't own a chronograph, but I could estimate that the darts were flying 160+ FPS or so, as advertised. It does make the Max Stryker's prime a little tougher, and if you're using Lord Drac's Max Stryker 3D Vertical Grip on the Stryker, it becomes extremely difficult to prime. I would suggest keeping the included pump grip on.
Decent upgrade but doesn't seem to achieve much that spring spacers don't