Regular price
Sale price
$6.00 USD
Unit price
per
Sale
Sold out
PRODUCT DESCRIPTION:
This is an upgrade spring compatible with the Nerf Rival Pathfinder or Fate which improves the performance of the blaster bringing it up to the next level. Blaster not included.
*The Pathfinders internals are similar to that of a Kronos making the install fairly easy.
*The Fate is a Difficult mod that we only suggest for an experienced modder.  It requires the removal of the plunger head which is attached with a one-way detent that can easily be damaged.
*Note: This spring now comes with squared ends on both sides. The pictures with the blasters feature the older, custom-cut spring, and do not represent the current product
FEATURES:
• Pathfinder - moderate difficulty install, similar to a Kronos
• Fate - Difficult install due to one-way detent on the plunger head
• significant fps increase 125+ FPS
SPECS:
• Material: Made in the USA of USA spring-tempered steel
• Approximate Dimensions: 101mm
ADDITIONAL LINKS:
• Pathfinder Pump Grip
• Pathfinder Stock Extender
• Fate Little Rocket Adapter
• More Pathfinder Mod Parts

Share
View full details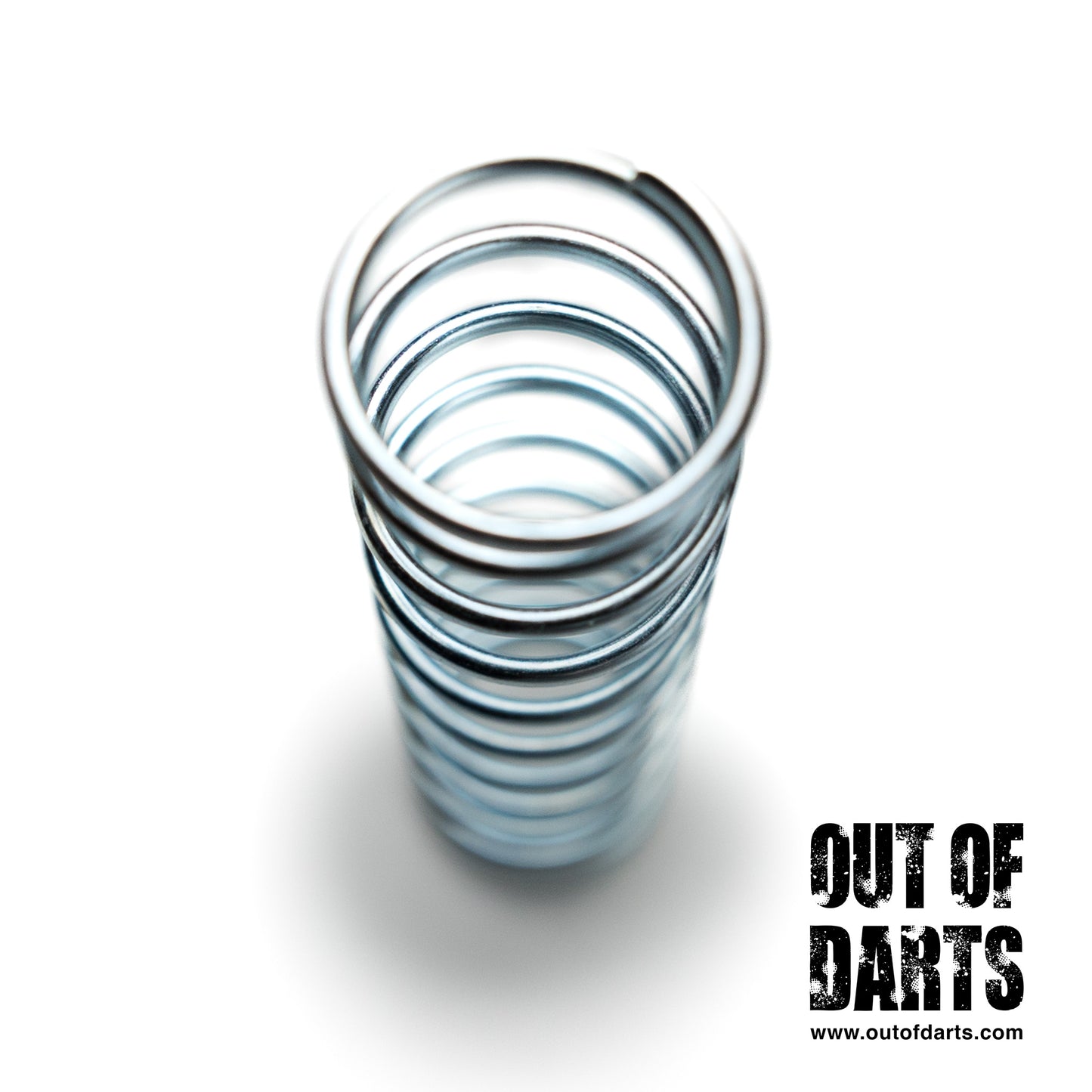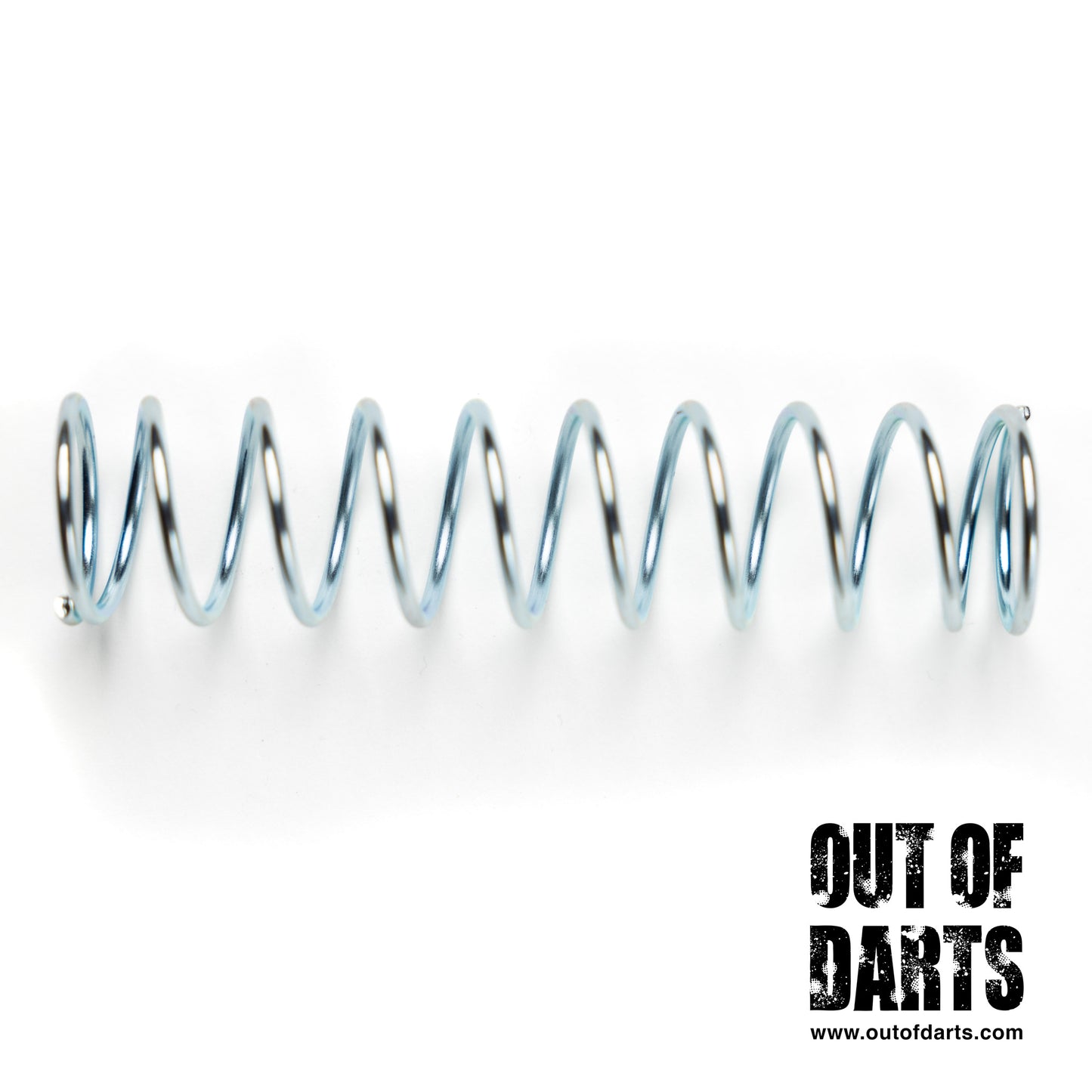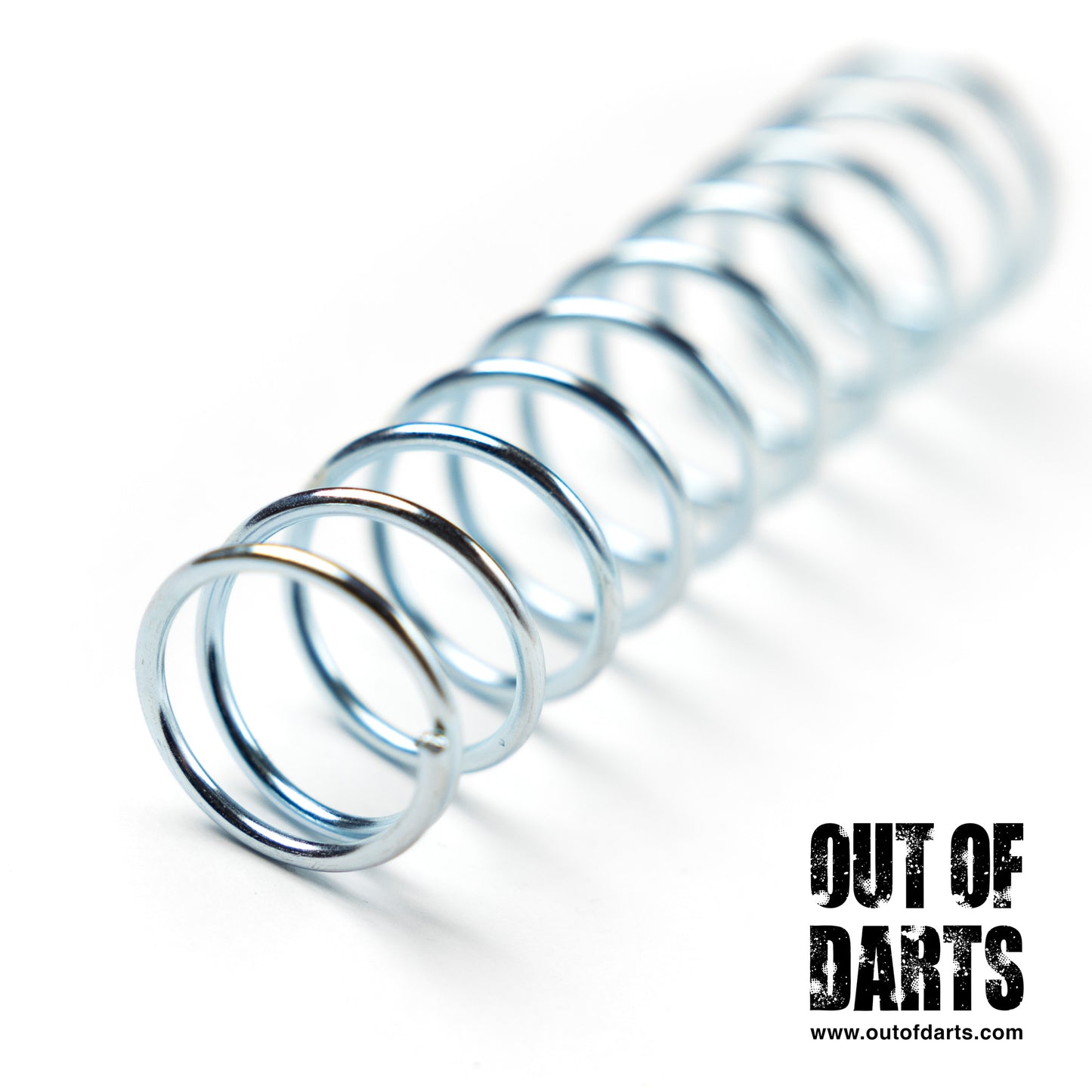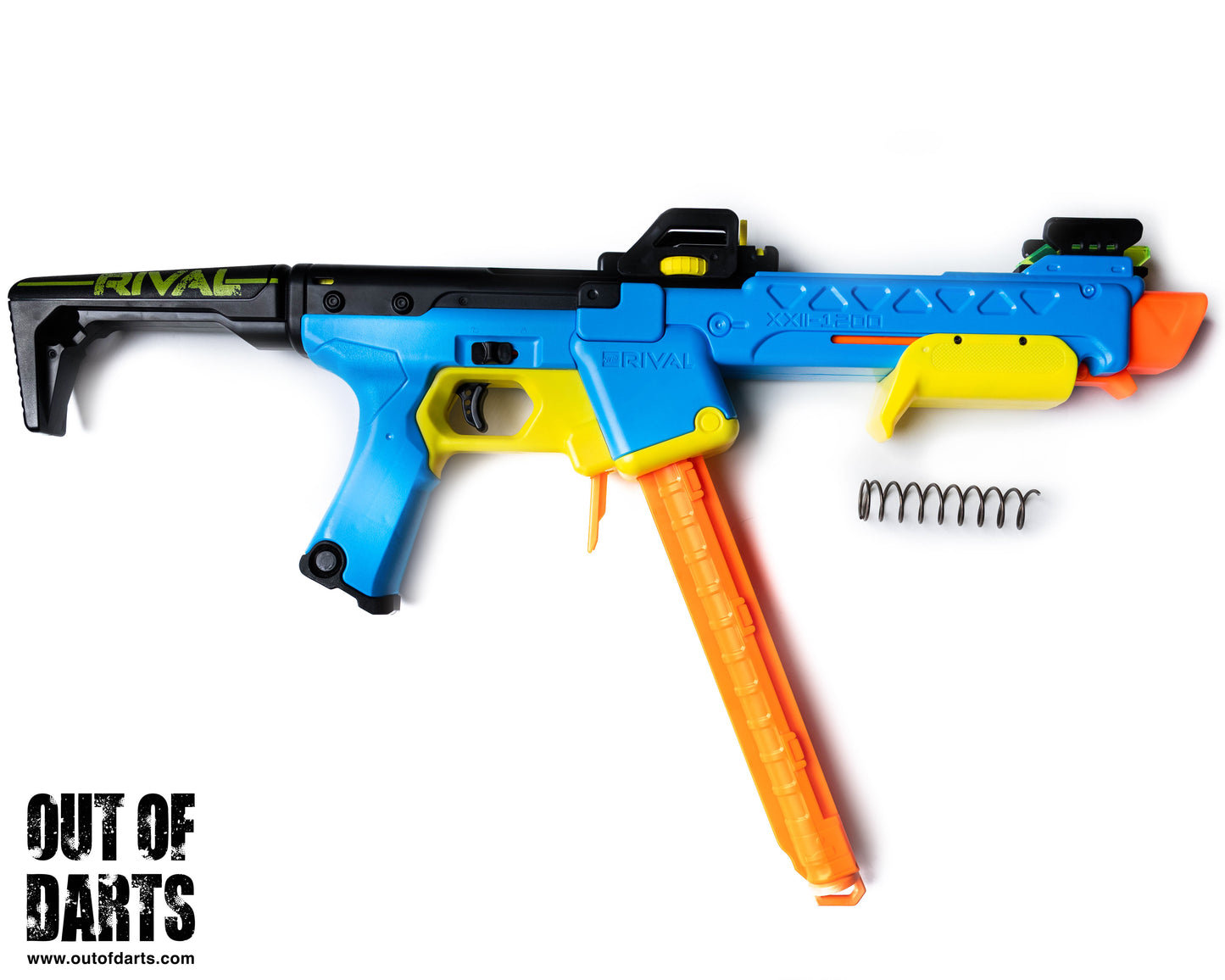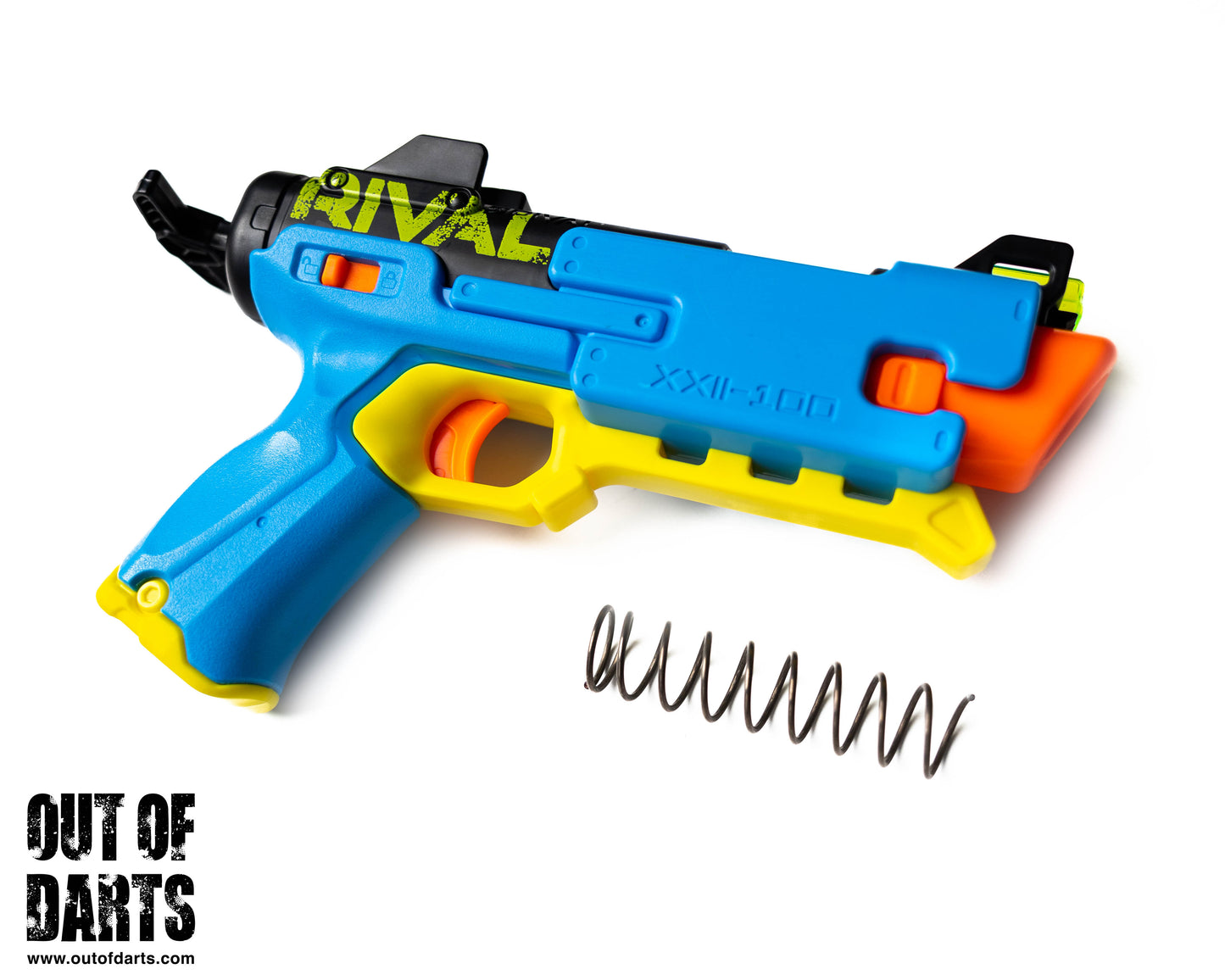 Works great
Took some effort to get the spring off and put the new one on but shoots well
Great company, wrong spring.
This spring is to strong for the pathfinder. Makes it very hard to prime and the rival balls lose all accuracy. There needs to be an inbetween spring to achieve 115fps and an easier prime. But great company. Just don't like the spring for the pathfinder.
Awesome Product, Amazing Company!
This spring made my Pathfinder more powerful. The priming isn't too difficult, but requires a bit of strength. No complaints in terms of quality, or performance. Shipping was quick, and the amount of selection Out of Darts supplies is incredible. Would recommend.
Good, but too hard to prime
Overall, I had a good experience with the shipping process. The packaging was not damaged, and the spring was in perfect condition when it arrived. The only reason I would consider not buying this is that it makes the blaster almost impossible to prime. As 13 year old, priming it was extremely difficult and I barely got it to prime with both hands against my shoulder. If you're above 15 or 16 it might be easier for you, but im not sure, and I would definitely consider if you're even strong enough to use the blaster after you've installed the spring before buying it.