Regular price
$159.99 USD
Regular price
$180.00 USD
Sale price
$159.99 USD
Unit price
per
Sale
Sold out
PLEASE NOTE: Blasters can only be shipped to customers within the United States and Canada, we are no longer able to ship blasters to international customers.
INCLUDES THE NEW O-RING, MAG RELEASE AND DART GATE (These were updated after shipping the original). 
PRODUCT DESCRIPTION:
The Worker SWIFT blaster is Worker's latest complete blaster offering. We will carry a wide range of springs, barrels, SCARs, and more.  Includes a 10 round Talon mag.

- First generation Swift blasters will include a replacement dart gate that is more durable plastic than the pre installed one.  We recommend installing this part for best performance.  Metal upgrade dart gates sold separately. 
FEATURES:
• Original design
• Stylized shell
• Includes 2 barrels 280mm and 368mm
• Includes 2 Springs
 1.1 and 1.3
• 100-150FPS out of the box. 
• Capable of 300FPS with upgrades
• Unique easy break down screws. Incredibly easy to service
SPECS:
• Material: ABS, Aluminum
• Dimensions:
• Weight: 7.75lbs (packaged)

ADDITIONAL LINKS:
Share
View full details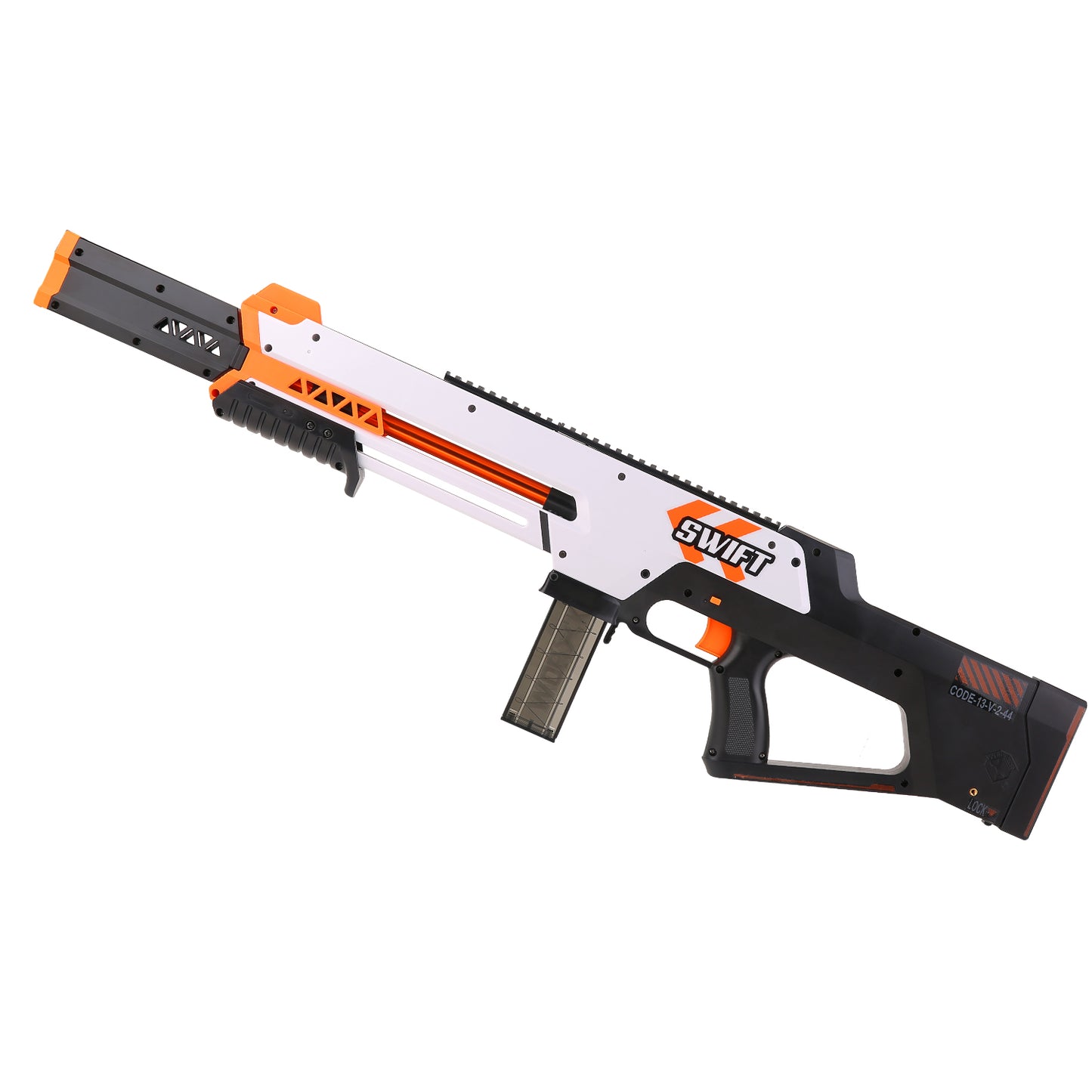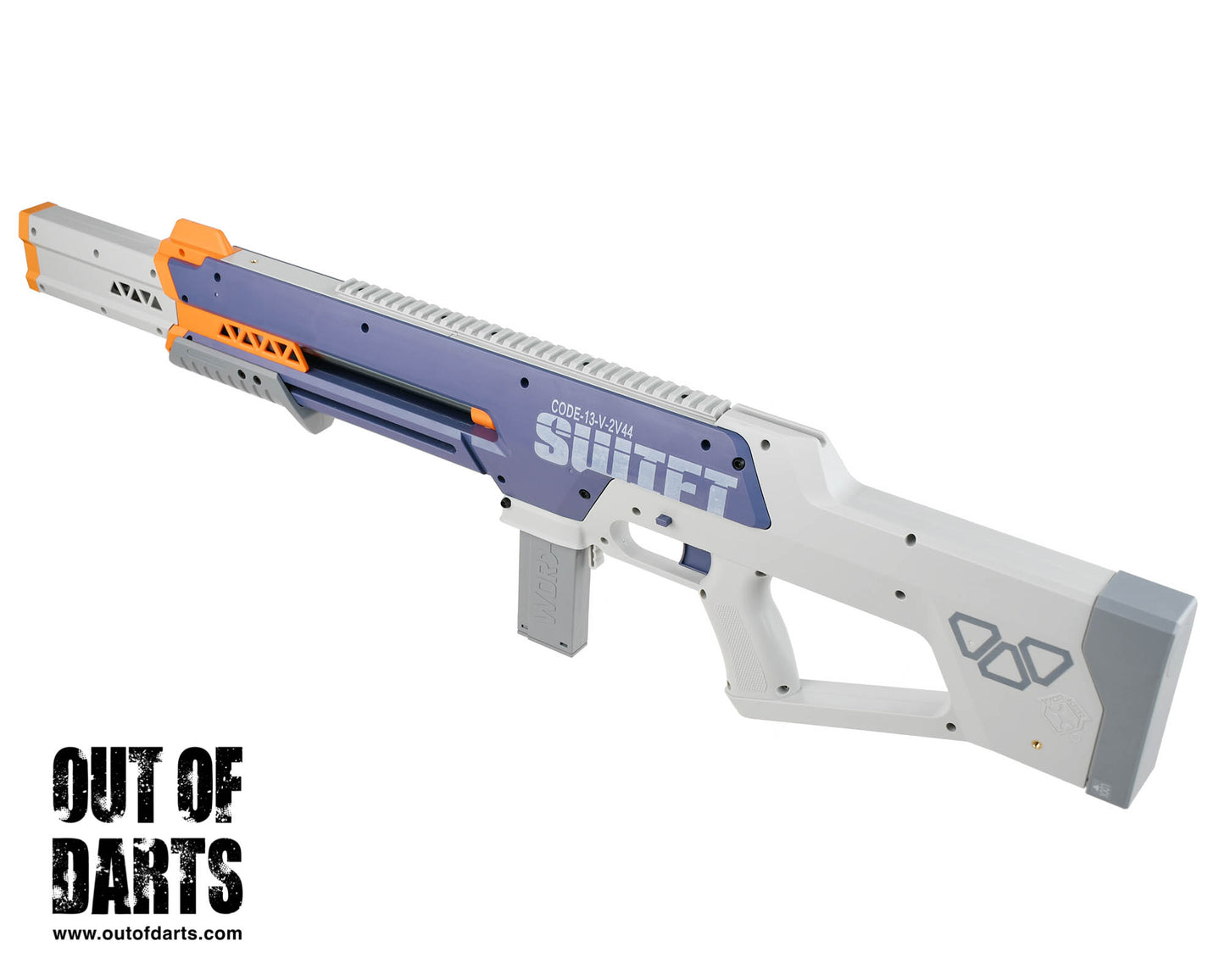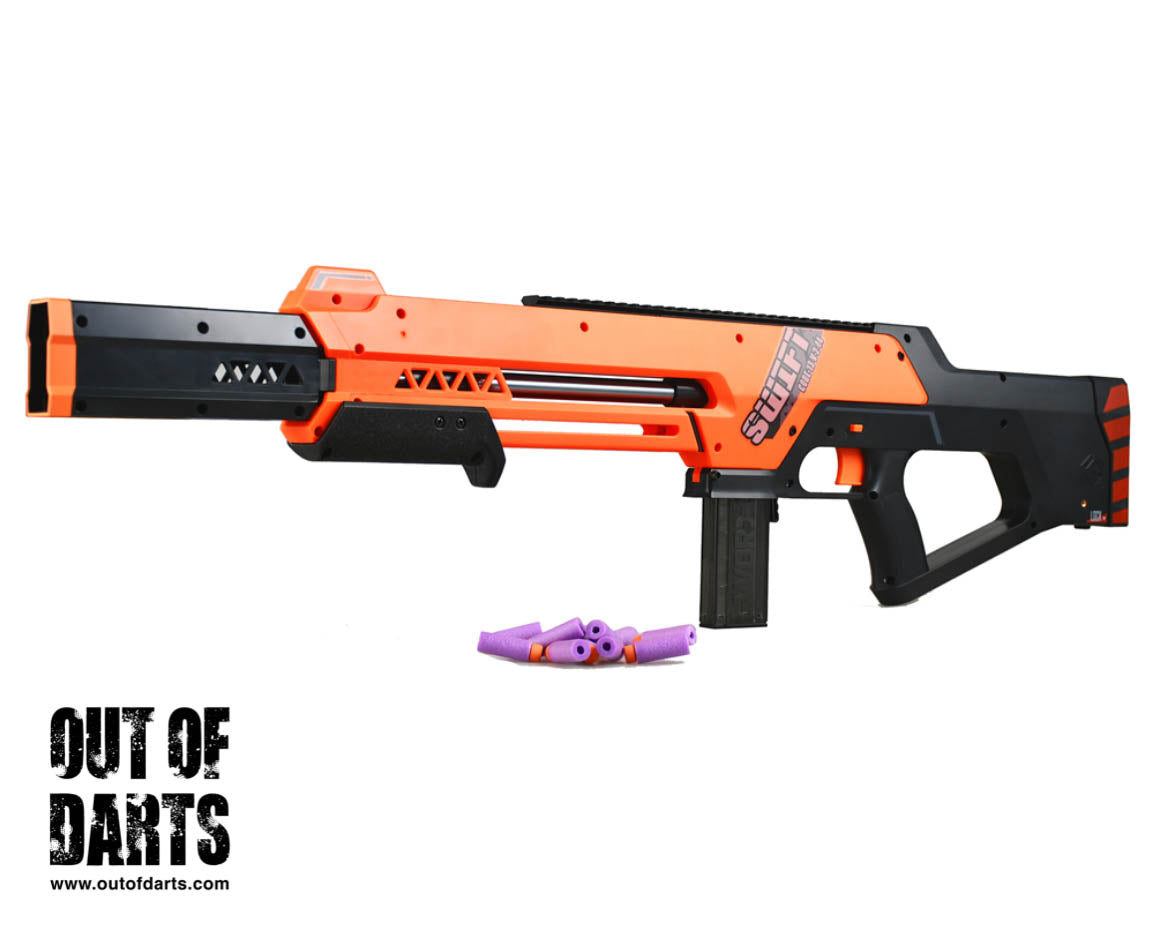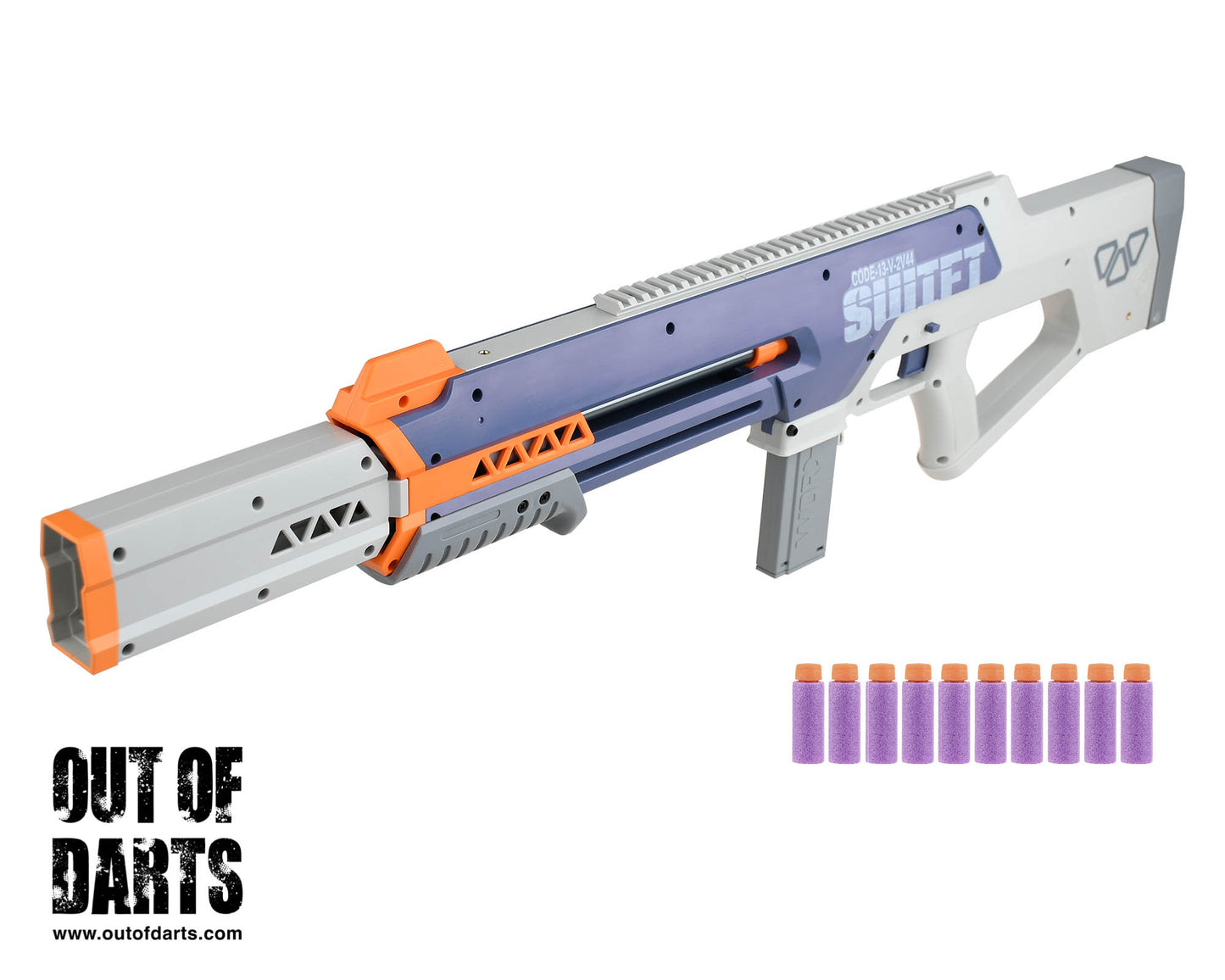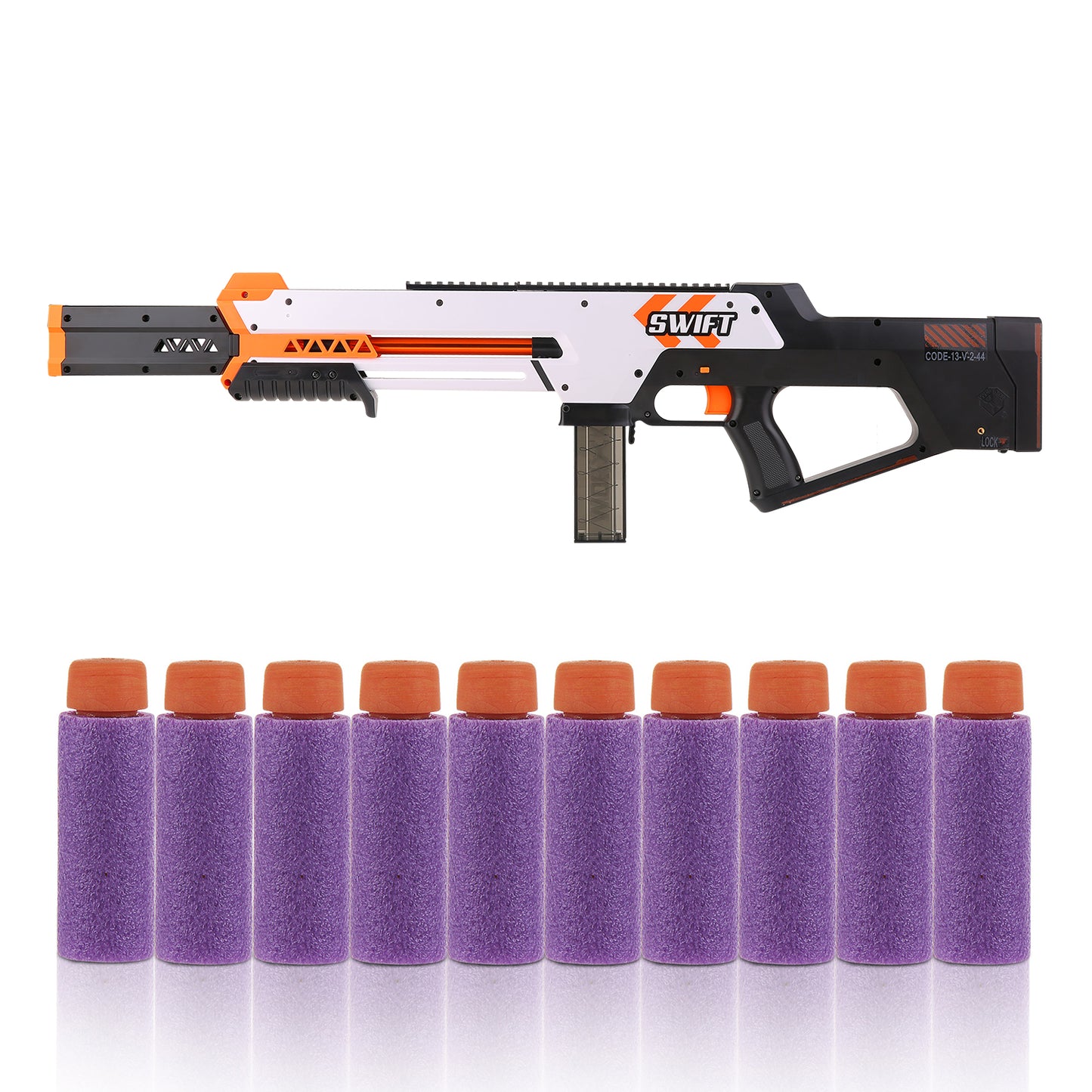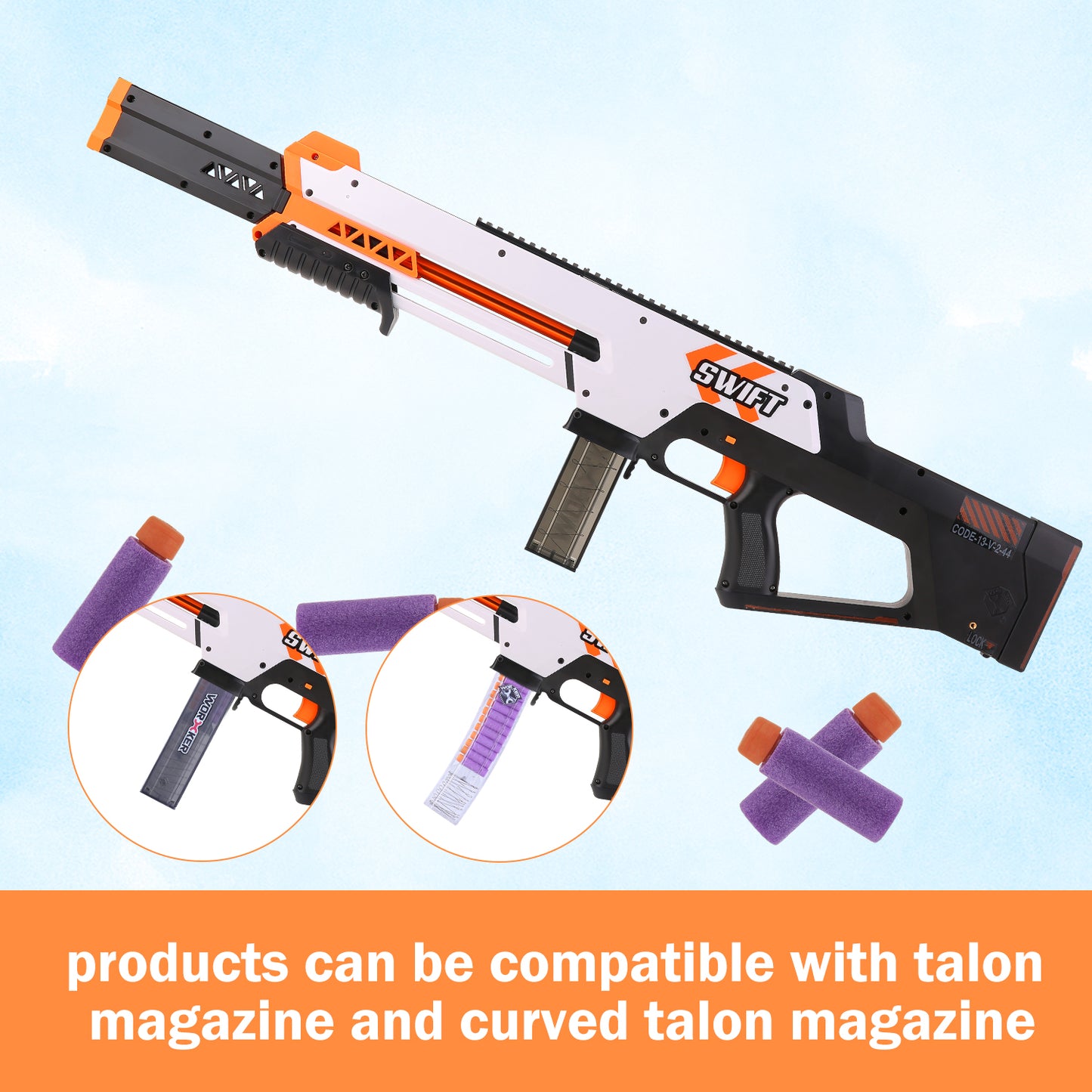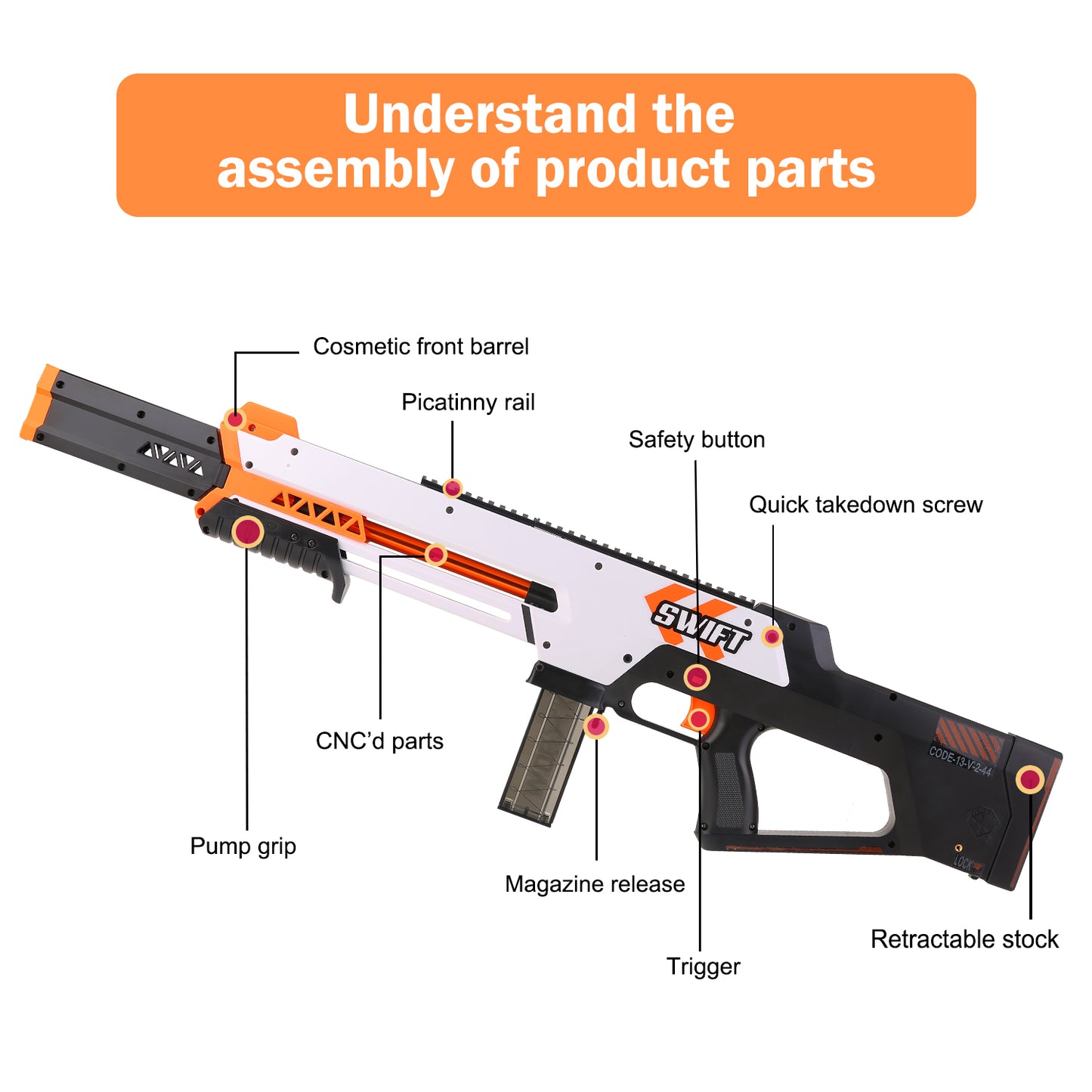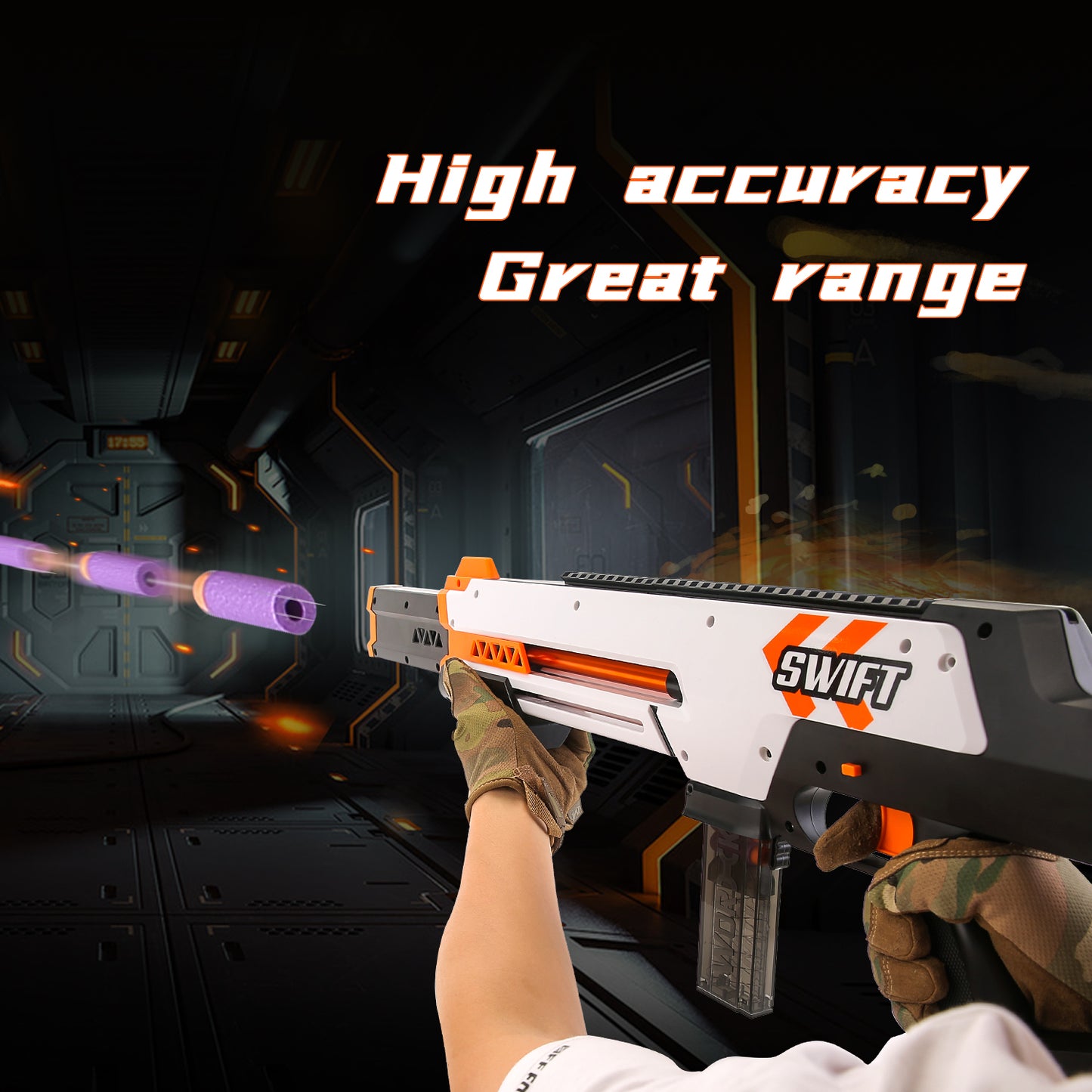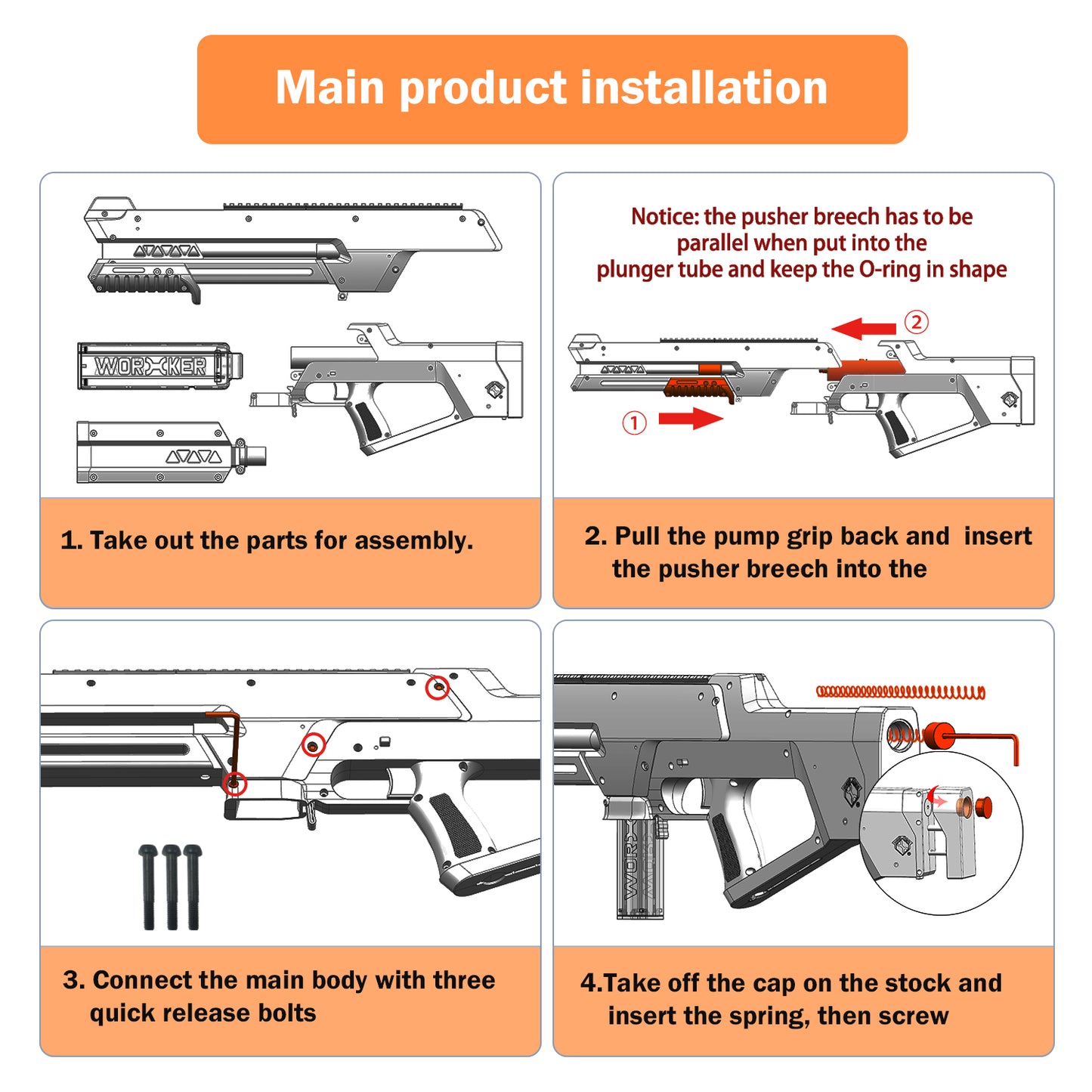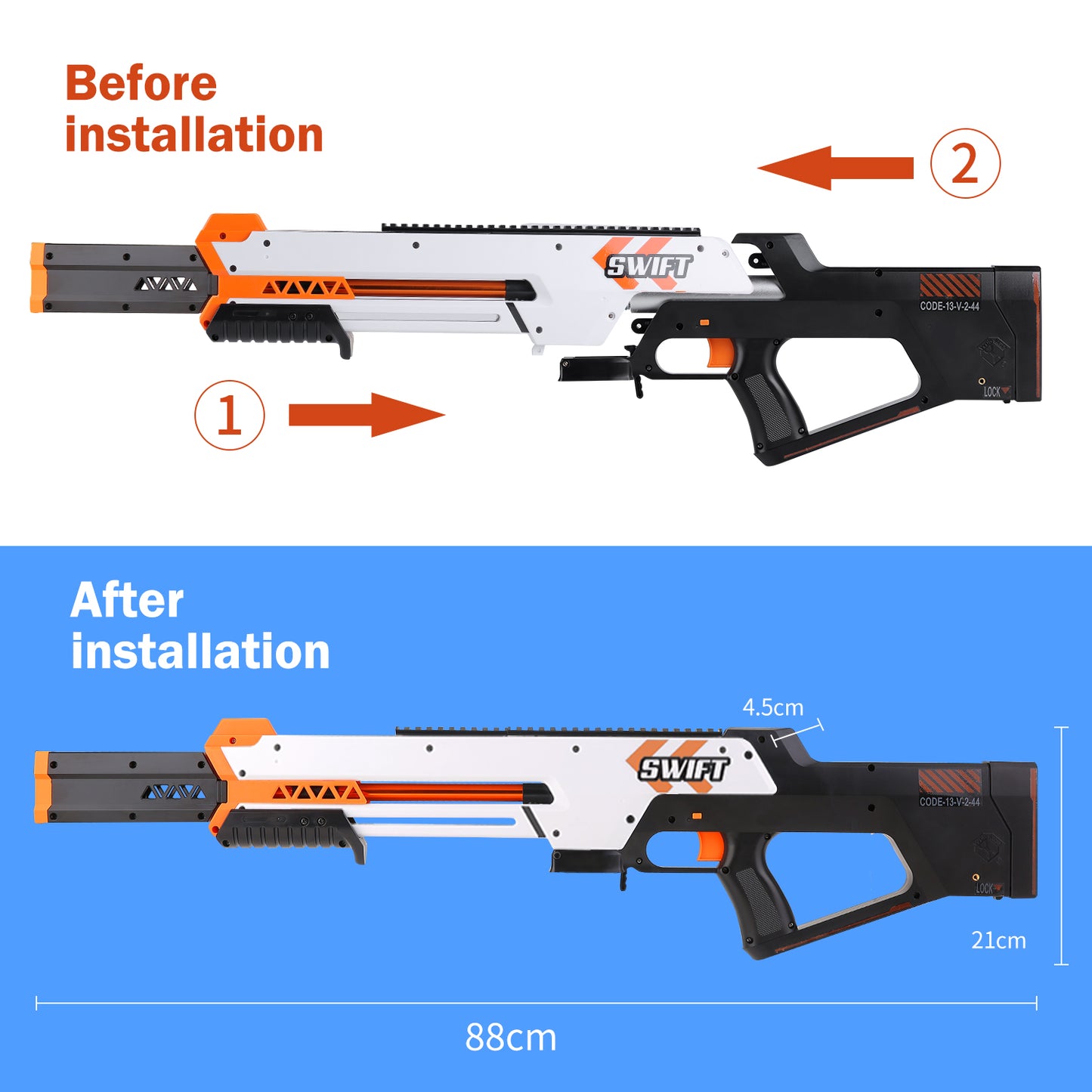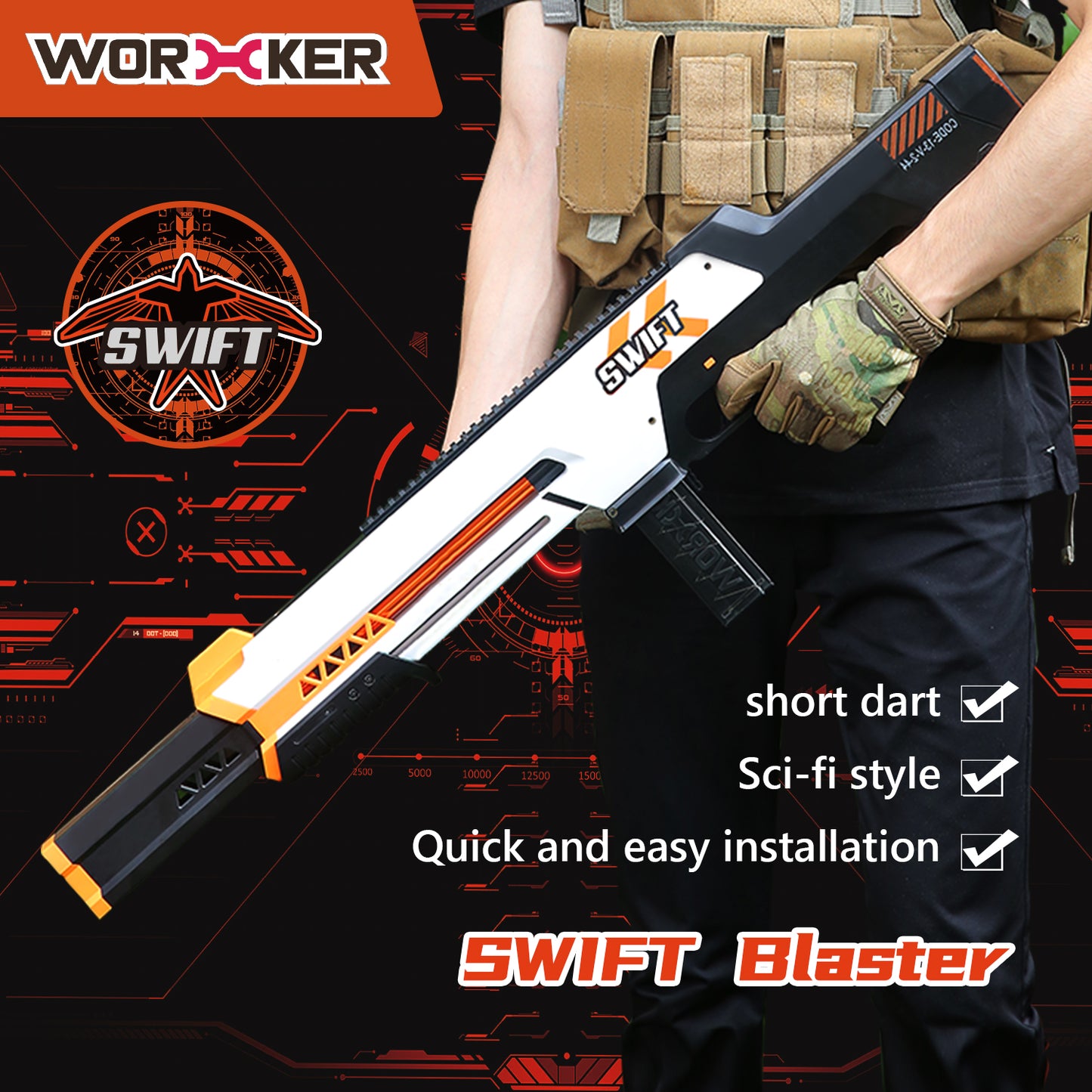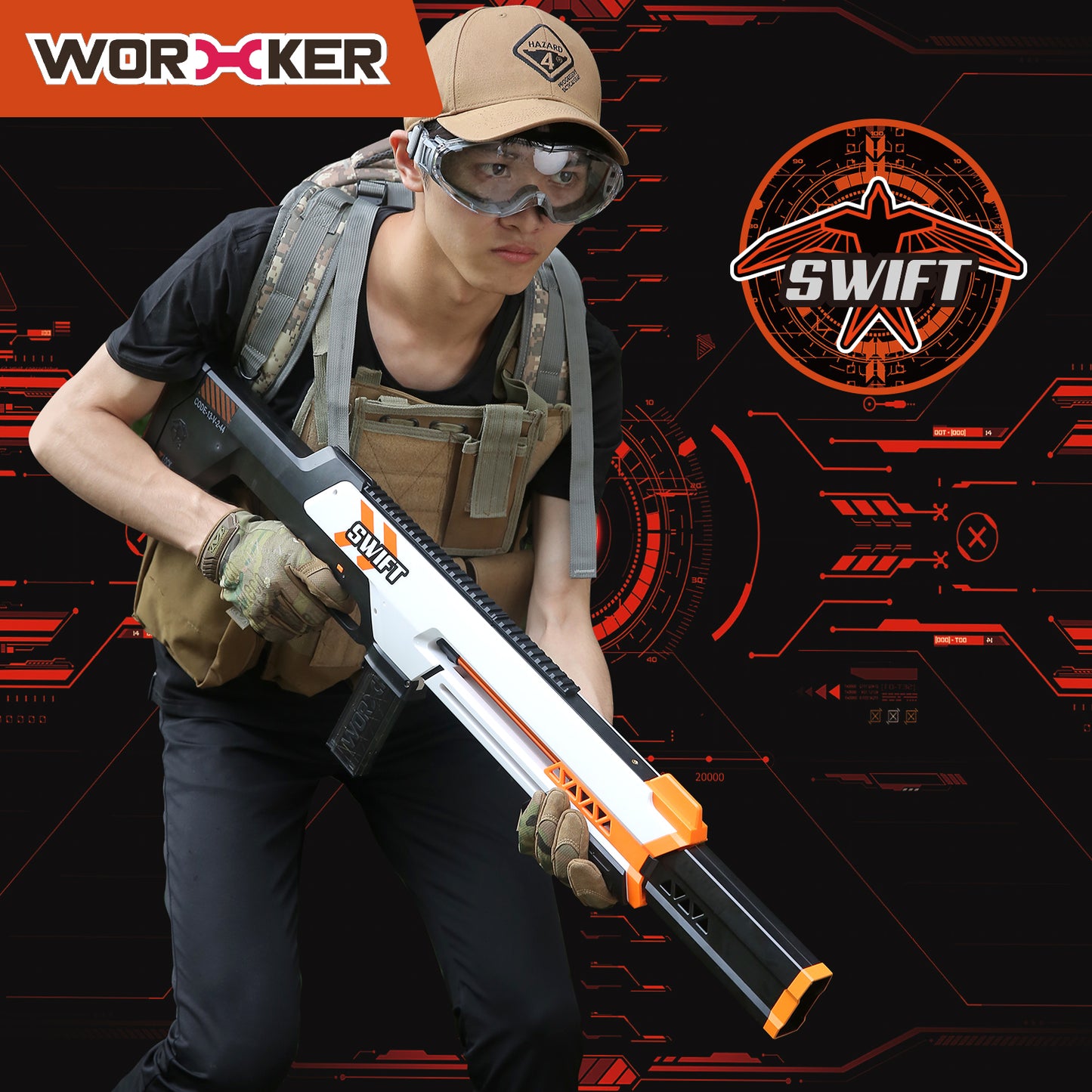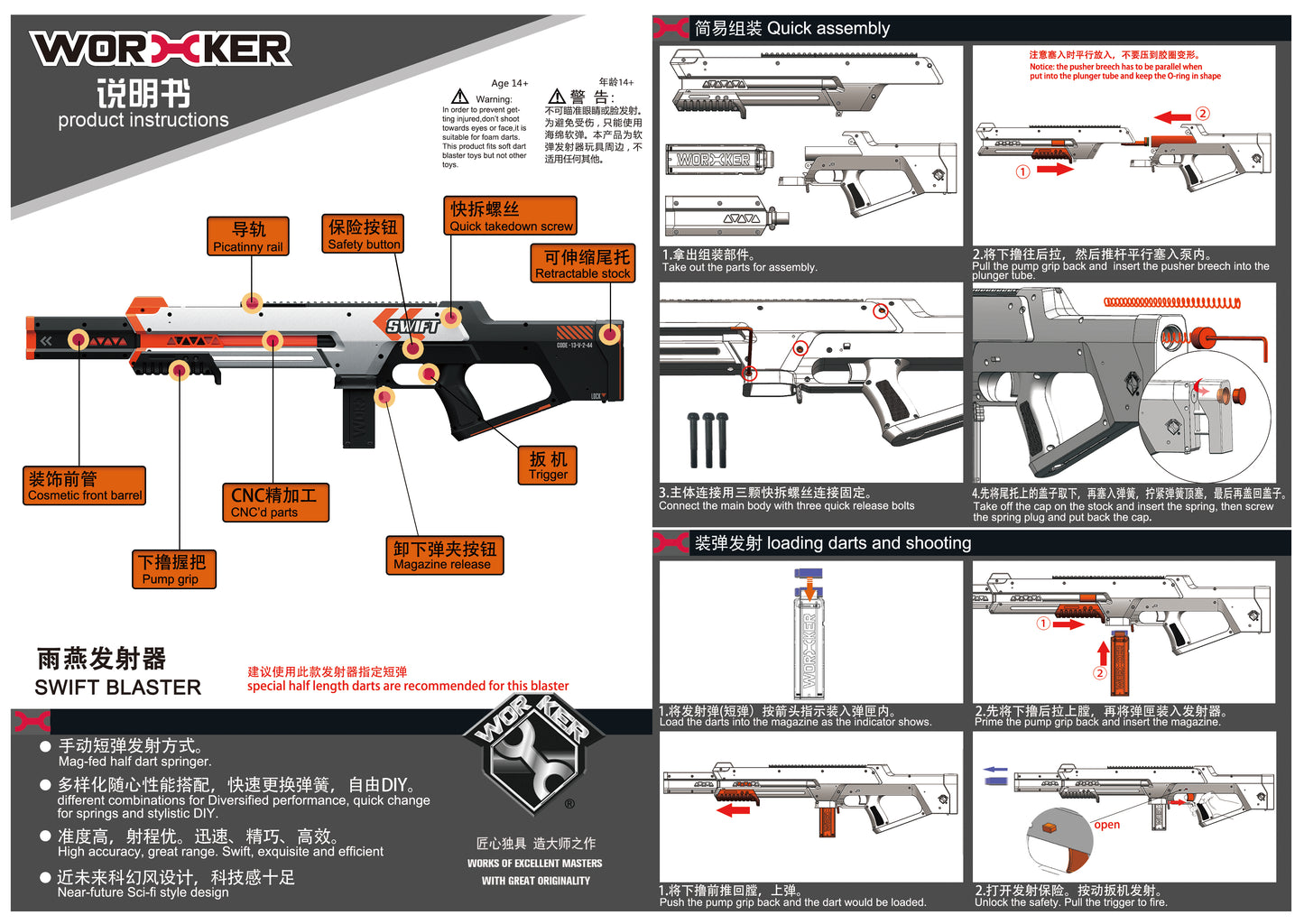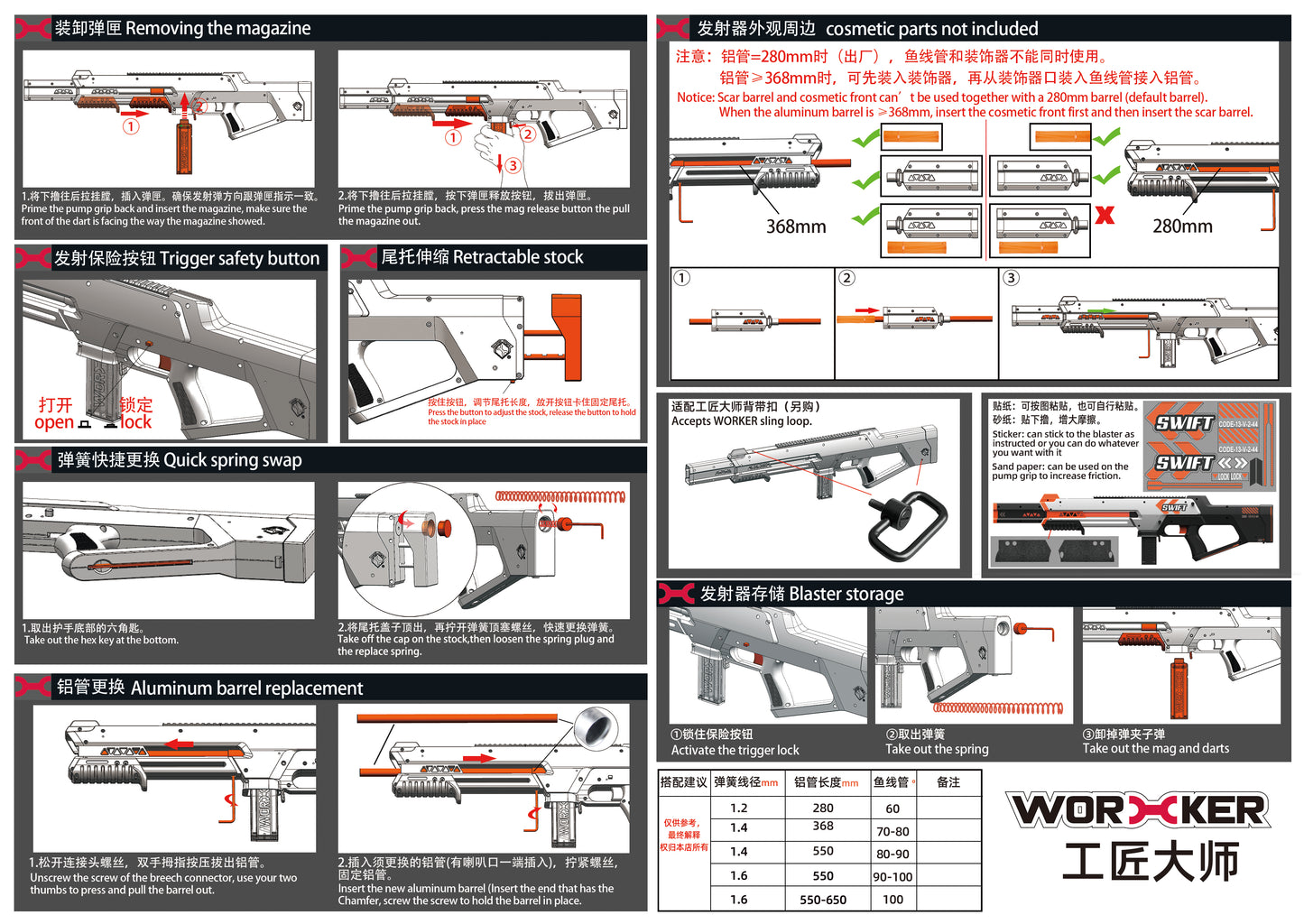 5/10 Out The Box 10/10 after Tuning
This is an amazing blaster... after a few modifications. Out of the box I was getting horrible inconsistences with my shots. After some research I realized this blaster doesn't preform well with AF Pro darts which are the primary darts I use. However, after switching O rings and drilling a small hole in the piece that pushes the dart down the barrel this blaster is a beast. Extremely accurate and handles AF Pro darts very easily now. I would still recommend this blaster if you want a solid upgrade just keep in mind it will need some maintenance out of the box to get it Battle ready.
Deadly accurate, when it works
I play an FPS-limited game, so I don't mind the lower velocity reported by other customers. At lower velocities the SWIFT shoots very accurately. I do, however, mind the near-constant double-feeding and squibs. I've tried different magazines and ammunition, with the same result. I have yet to fire a whole magazine without a malfunction. Overall, extremely disappointing for such an expensive blaster.
Awesome blaster!
I watched a few YT review videos and decided to order this blaster. I can honestly say I do not regret this purchase! Add the 1.6 spring and 550mm barrel upgrade and am consistently getting 330FPS! Throw a sight on top and this thing is a beast!
Needs work but hits hard
While it's true this isn't perfect out of the box with a little tuneup mines hitting 350 and I just ordered a longer 60cm barrel from spitfire products to hopefully hit 400+. Not only does this blaster preform it looks amazing too the pictures don't do it justice.