Regular price
Sale price
$49.00 USD
Unit price
per
Sale
Sold out
Share
View full details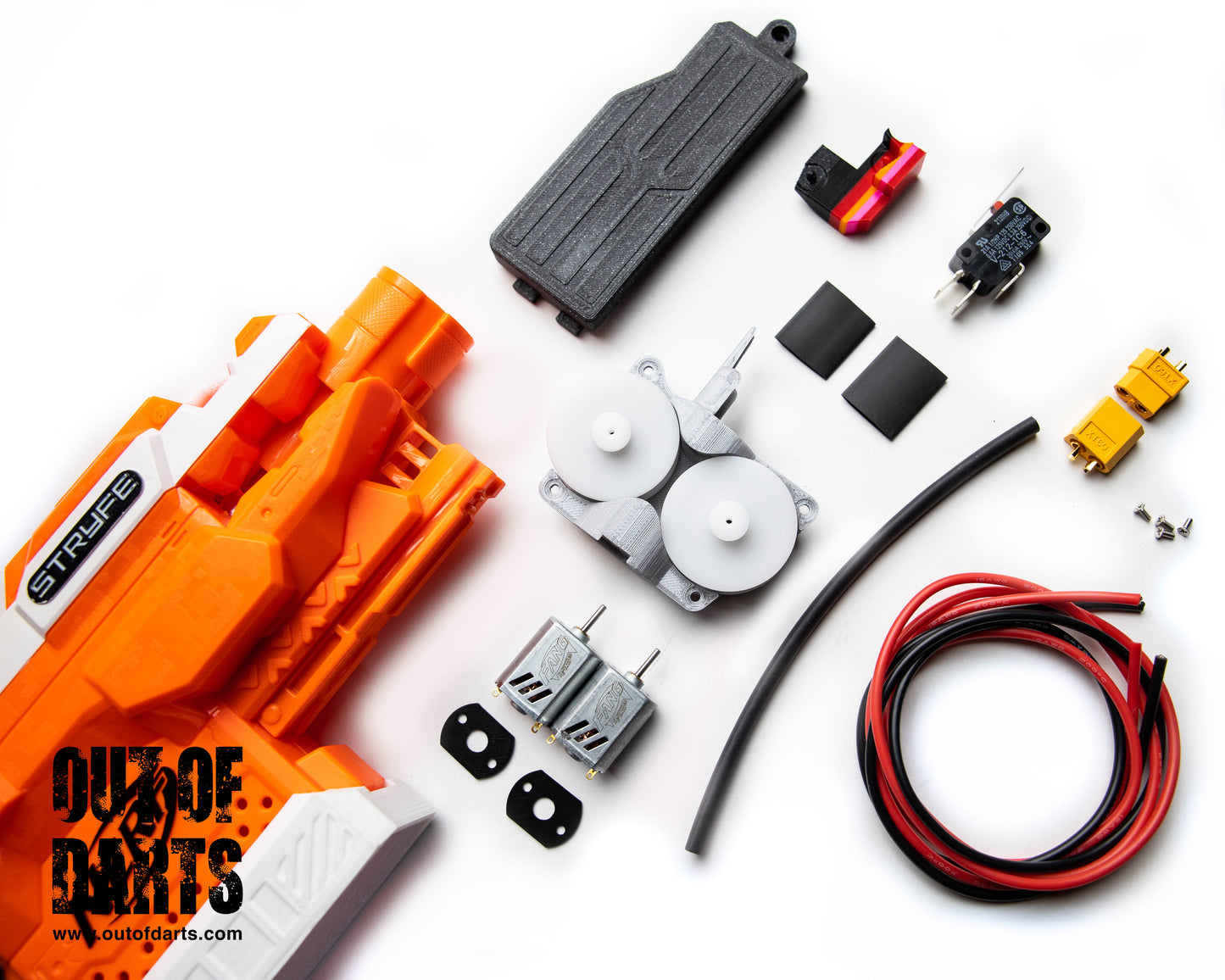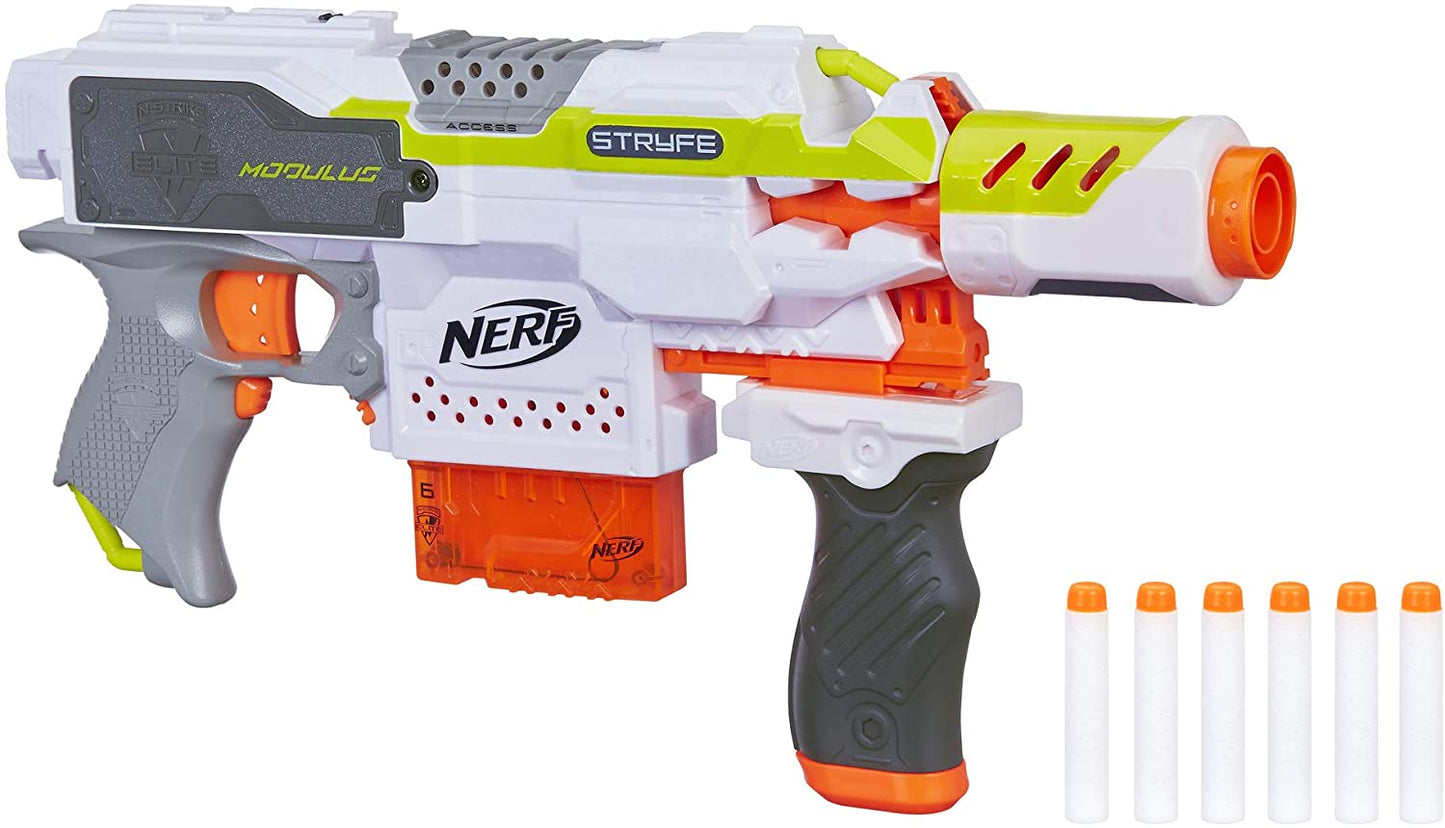 Good Kit for experienced modders
I got the 42mm kit with the battery package. Includes high quality parts for upgrading the blaster. No instructions included so you'll have to find a YouTube how-to video. It's not an easy process. You need soldering skill and you've really got to know how to get everything aligned properly (I apparently don't) or it'll just jam up and destroy darts so buyer beware.
Perfect
Absolutely perfect, kit had everything you need and more
Good kit
This kit worked well, not a crazy amount of shell trimming needed, I had to trim my switch plate a little because I soldered the wires angled slightly down. I ended up just trimming out a big hole in the top of the battery tray to fit the xt-60 better, but it requires some gymnastics to get the battery to fit with the normal battery door, I recommend getting the bigger door even for the smaller battery but it's not needed. You don't need to use the rev trigger spring if you prefer a lighter trigger.
The perfect kit
I ordered this kit with the battery included option and the charging/safety kit. This was my first time ever modding a nerf blaster and this kit couldn't have made it easier. Everything I could have needed for this conversion was included and made it super easy (the micro switch plate and the plastic motor guards included were life savers), I also ordered the expanded wire channel separately to make things a little easier on myself. I did however buy a LED volt meter separate and installed it in conjunction with this kit and the location I chose and the way I chose to route the wires left me wishing there was just a tiny bit more hobby wire and heat shrink included, but that was on me. If you install the kit how it is without an extra LED volt meter, or at least put it in a better location than I did, then the wire and heat shrink included is more than enough to get the job done. I also wish the kit had the option to choose the CNC daybreak cage combo instead of the 3D printed one for those who want the option because I would have loved that, but the 3D one is great and I've had no complaints or problems. I would definitely reccomend this kit to anyone looking to mod their Stryfe.
Bringing you the Hits!
This kit was easy to install and seriously hypes the blaster's performance. I put it in two of my Styfes so visitors wouldn't feel like the playing field was skewed. At CQB distances it actually makes having an optic worth more than style points.