Regular price
$17.00 USD
Sale price
$17.00 USD
Unit price
per
Sale
Sold out
PRODUCT DESCRIPTION:
Let's face it, the muzzle/nose on the Spectrum is a bit on the BULKY side. This top rail and front muzzle replacement removes the bulk while adding a solid continuous Dart Zone rail up top. The rail is printed in two halves, while the front muzzle/nose is a single solid piece. Choose a different color, or match them!

FEATURES:

• Designed by Opcolu, modified/tweaked by Luke
• 
Simple drop-in replacement (does require opening up the blaster).
• Choose a different color for each part or match them
SPECS: 
• Material: PLA Plastic 
• 3D Printed
ADDITIONAL LINKS:
• Spectrum Rev Trigger
• More Spectrum mods
Share
View full details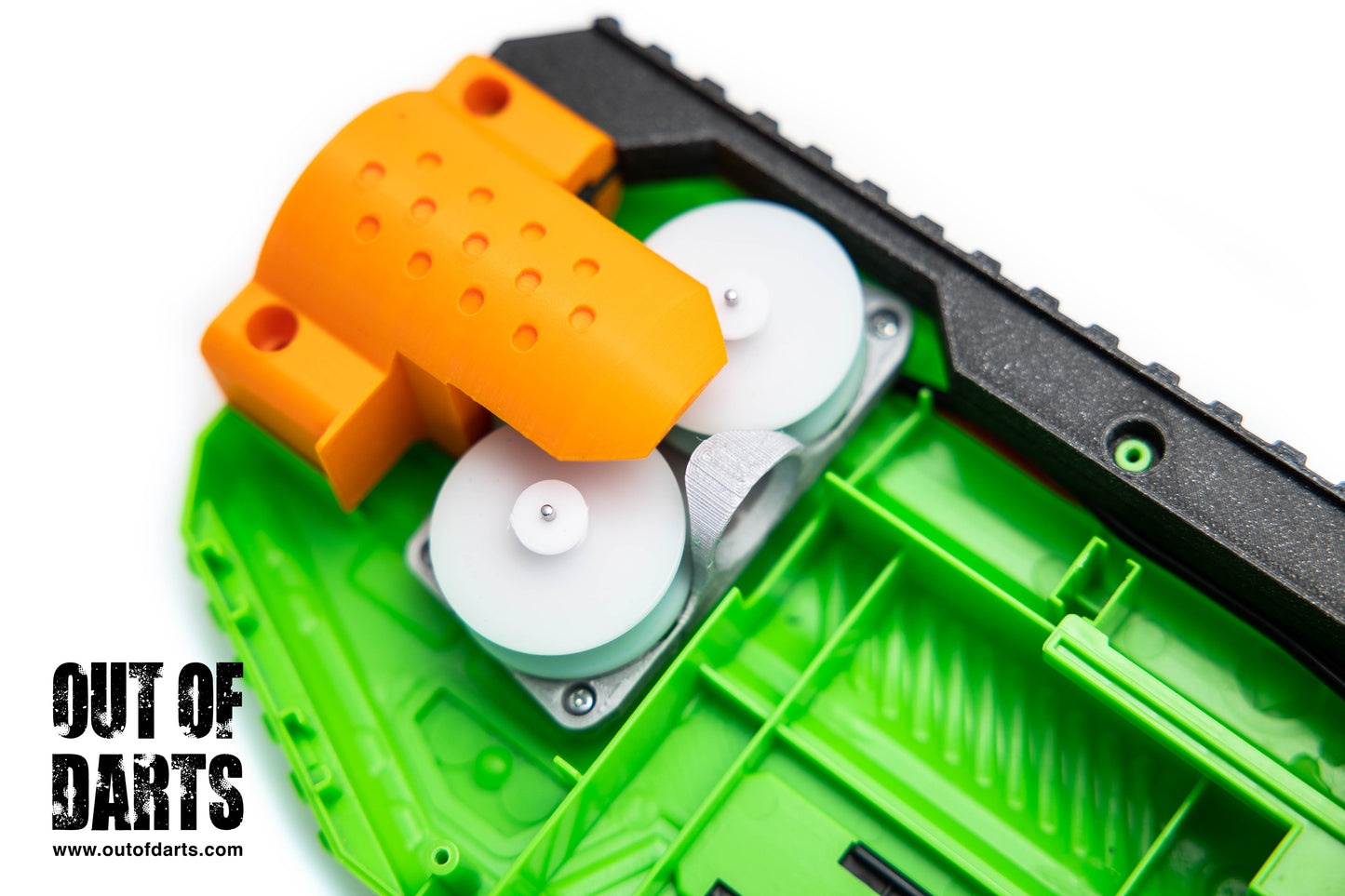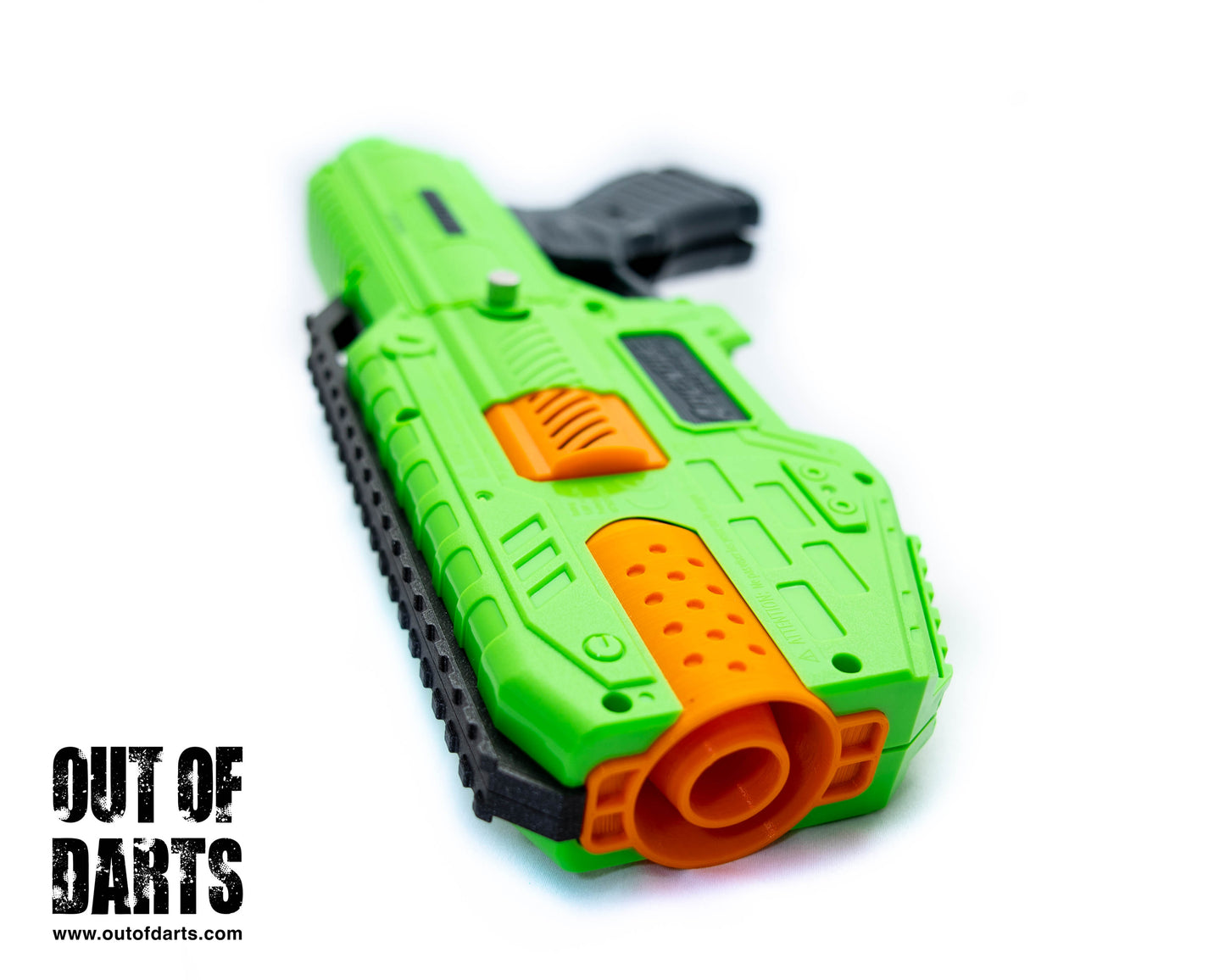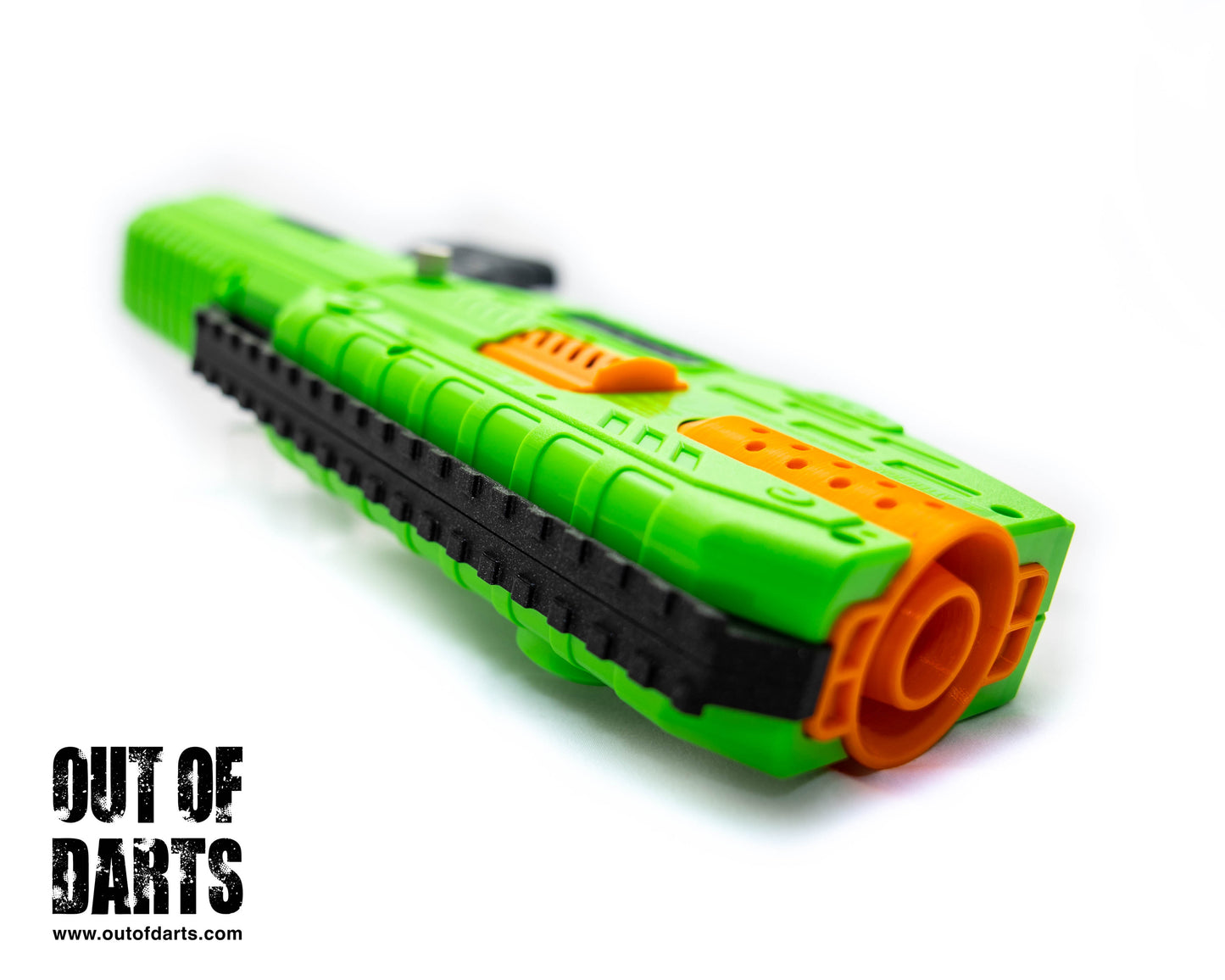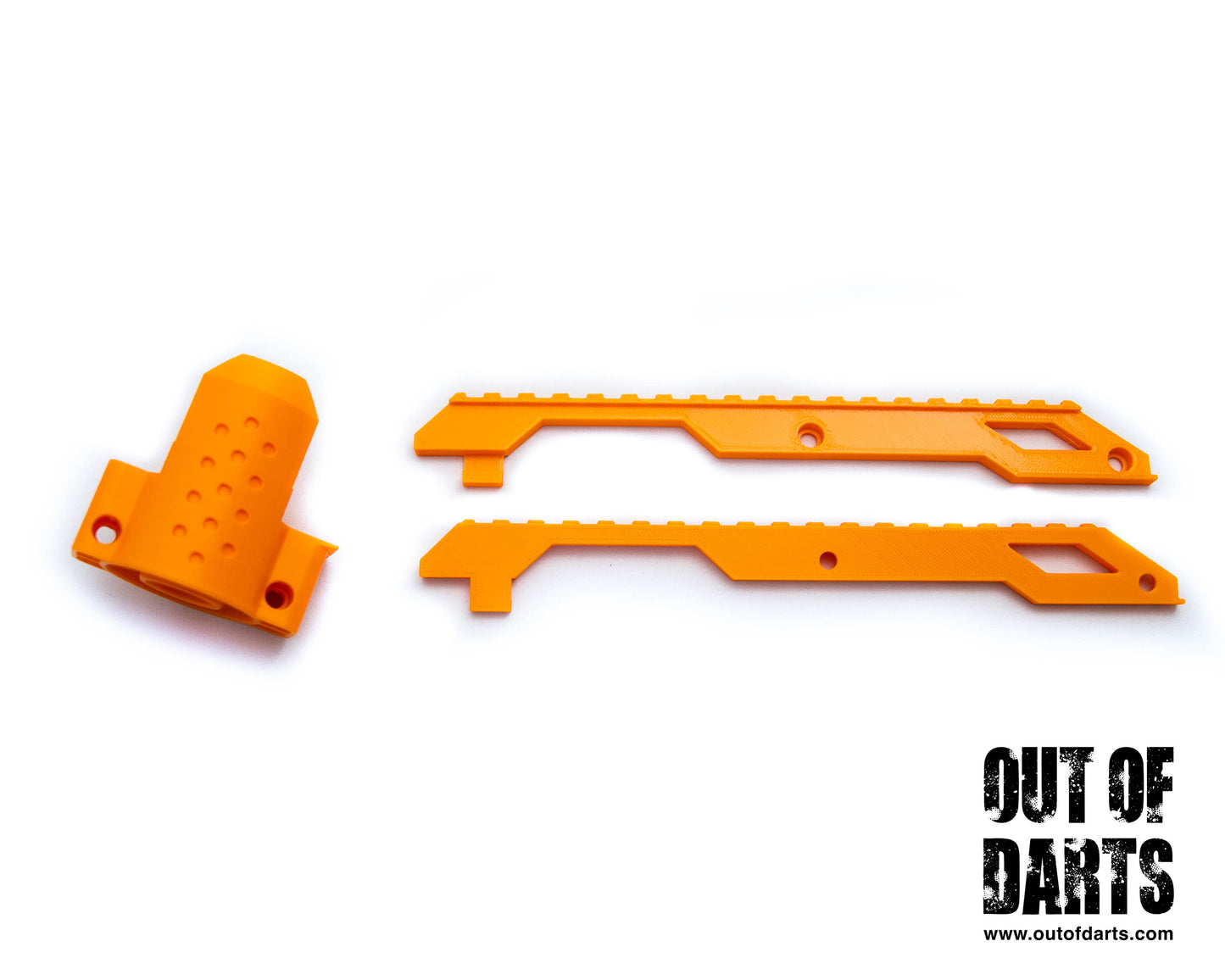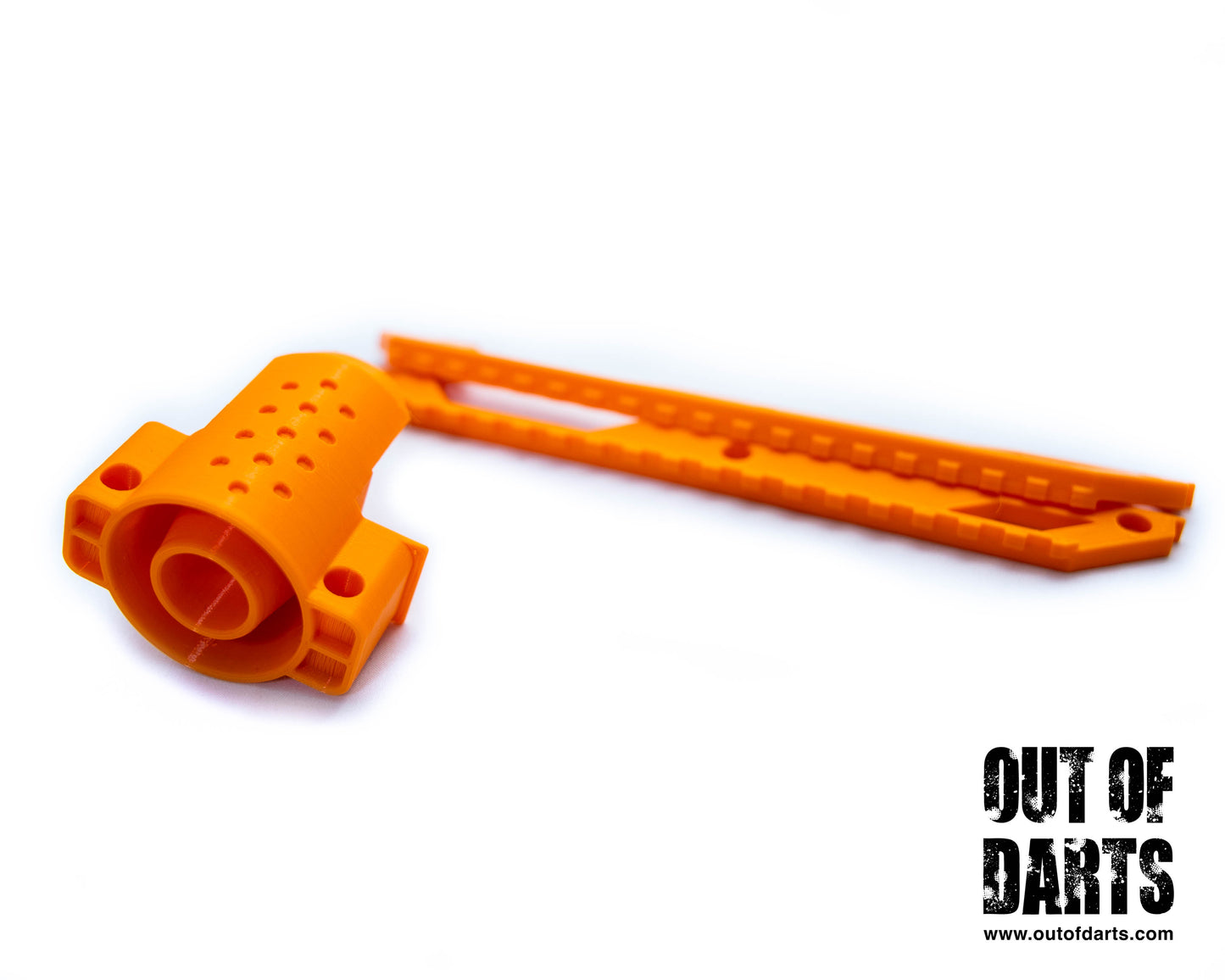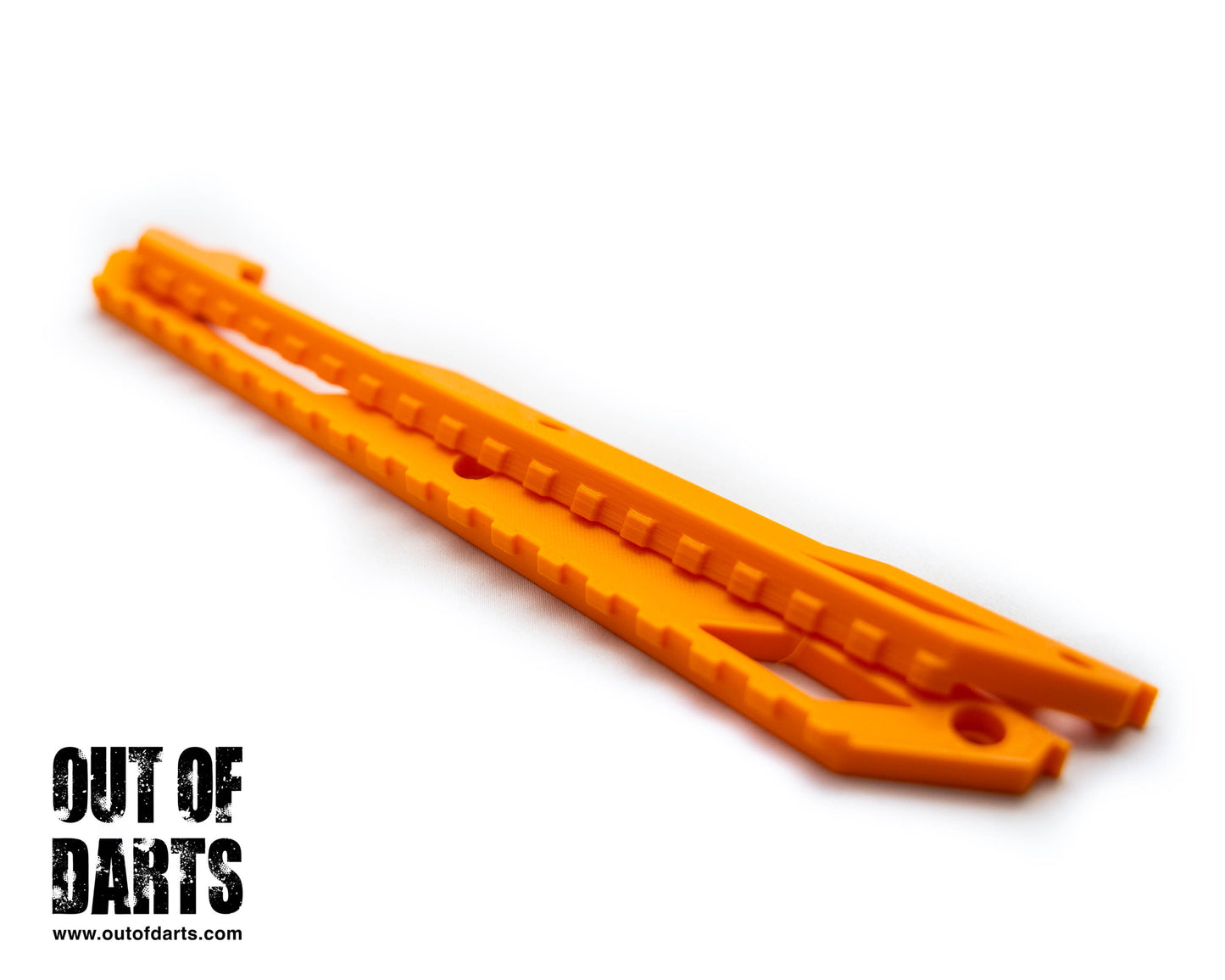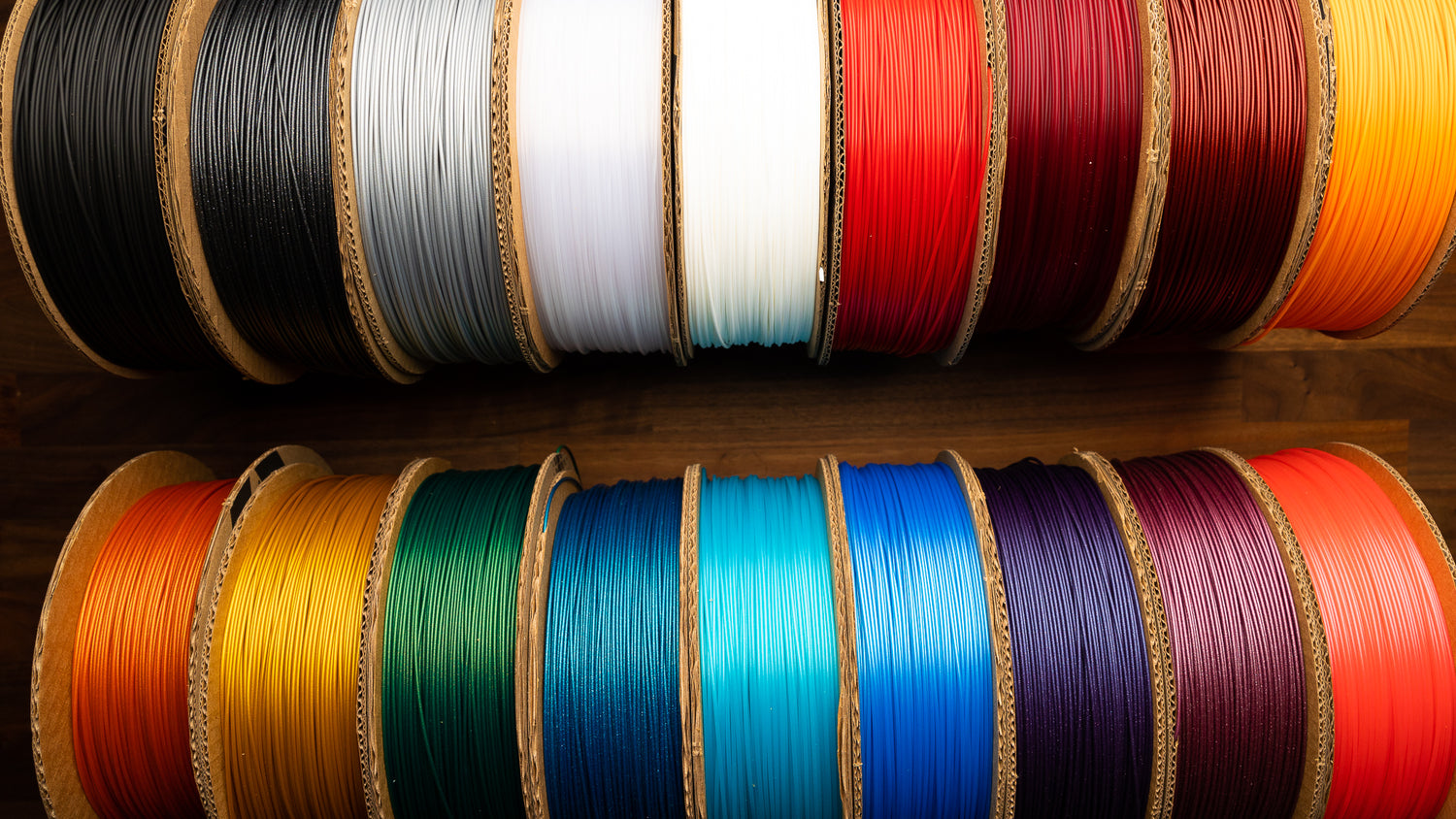 Better than advertised.
This was my first time pruchasing 3D printed parts for my blasters and I was very surprised by how sturdy the new muzzle is. The plastic is much thicker and feels a lot more durable than the original Spectrum muzzle. The stock Spectrum is too large to be a sidearm and too small for an adult to use as a main. Adding the short muzzle and removing the stock turns this into a solid backup with the stock 10 dart magazines. Seriously considering getting a second one and running blasters akimbo.
Perfect nose job for this blaster!
I just recently purchased my spectrum and thought over all it was great but that awful muzzle break really ruined the look. This kit was so easy to install that the video wasn't even necessary (but very much appreciated). Thank you for providing kits like this to enhance the look of these awesome blasters. Now my spectrum is exactly how I want it to look!
Spectrum Pro finally looks good
My daughter got a Spectrum Pro, the green one. She hated the front, it looks funky Dad, I believe were her words. Okay, Out of Darts impressed me with depth and breadth of mods and associated "how to do it" videos (my number 3 channel on YouTube, sorry Coop and Drac have it beat in rotation). So I ordered the darn kit, "Black kit please dad". Opened up the Spectrum after several views of Luke's foray into the guts of the blaster.
Luke always makes modding look easy and like surgery in a hospital. I mod it looks like a field hospital in the Civil War..."hand me the leeches, clamp em on the ground to the motor cage, now or else we lose the heat on the solder gun, Quick...dammit we lost another Stryfe". I nervously awaited the kit.
It arrived, along with a few other goodies. Easy to install, pop off the screws and even I, who failed the kindergarten test of putting the square in the round hole (well dont leave a hammer lying around if you don't want me to use it Ms . Shields), managed to pop it in. A minor voltage tweak and removal of what I assumed were superfluous bits, its popped in.
My daughter 💘 the look, citing it "looks like a bolt gun now". Im not even going to start on Warhammer 40k, dart blasters are expensive enough.
Cheers, buy it, its awesome, if you are in the US make sure it has barrel orange, in Canada we can get away with matte black.
Great quality and price
Great quality product and an assortment of colors that you won't find elsewhere
Great quality
Great product print and quality. I also love the versatility of color options