Regular price
Sale price
$11.00 USD
Unit price
per
Sale
Sold out
LEAD TIME: 5 - 10 business days
PRODUCT DESCRIPTION:
3D printed Arm Mount (AM), designed and engineered by Tarik. The straps are handmade in-house and vary from large to small in size. They have a bit of elastic material for comfort.  AM is great when used with Proud papa. But, it shines as part of a DIY project or cosplay.

FEATURES:
• Customizable Rails
• Small and compact
• Straps(optional add-on):
• Large Straps: 14 inches
• Medium Straps: 11 inches
• Small Straps: 8 inches
 
COLORS:
Primary = Body
Rail = Picatinny rail  

KIT INCLUDES:
• 3-6x M3 Square Nuts, M3x10mm Screws
• Arm mounted Body
• Arm Straps (Optional add-on)

KIT INSTRUCTION MANUAL:

WHAT YOU NEED ASIDE FROM THE KIT:
• M3 screwdriver 

ADDITIONAL LINKS:
Proud Papa

Share
View full details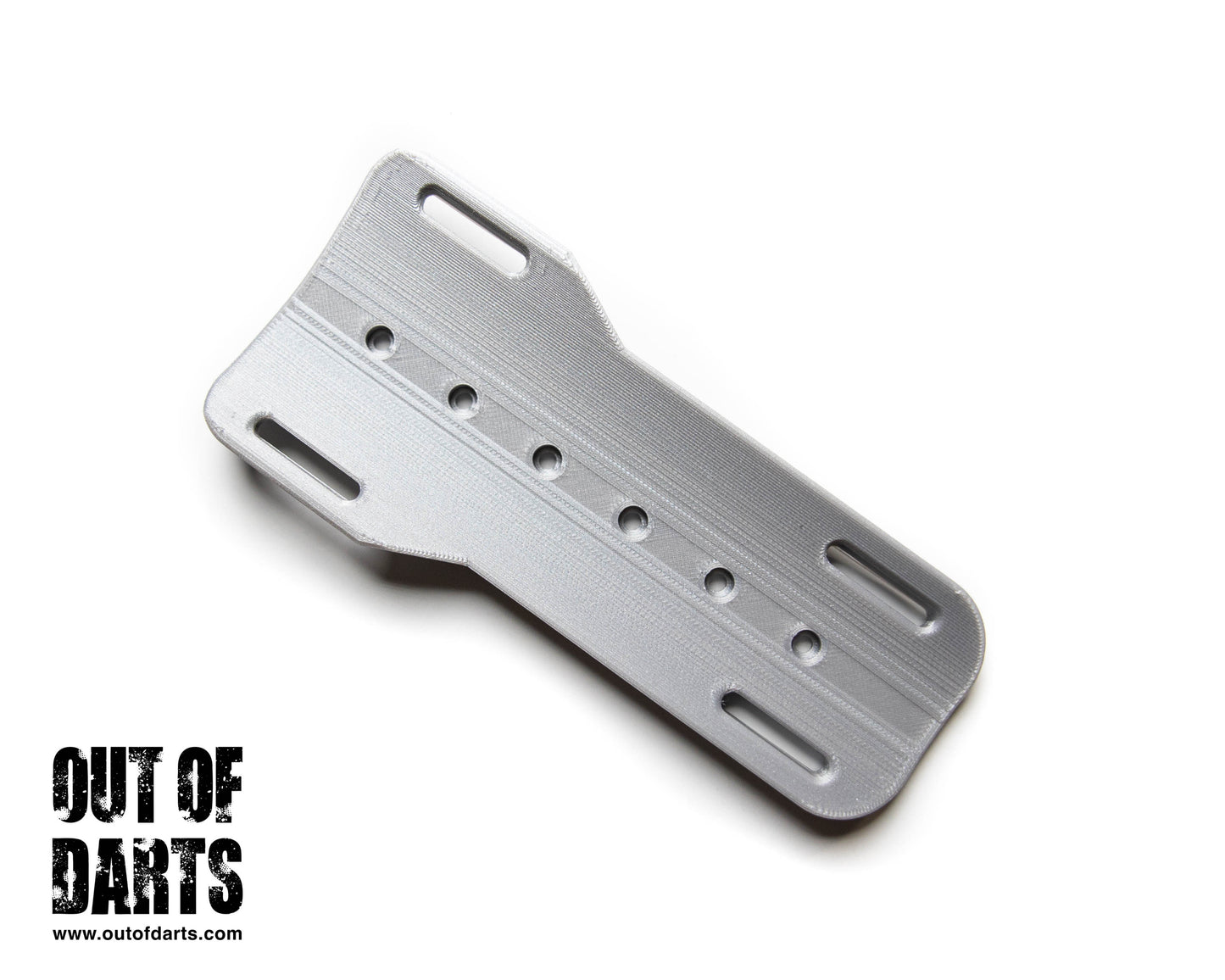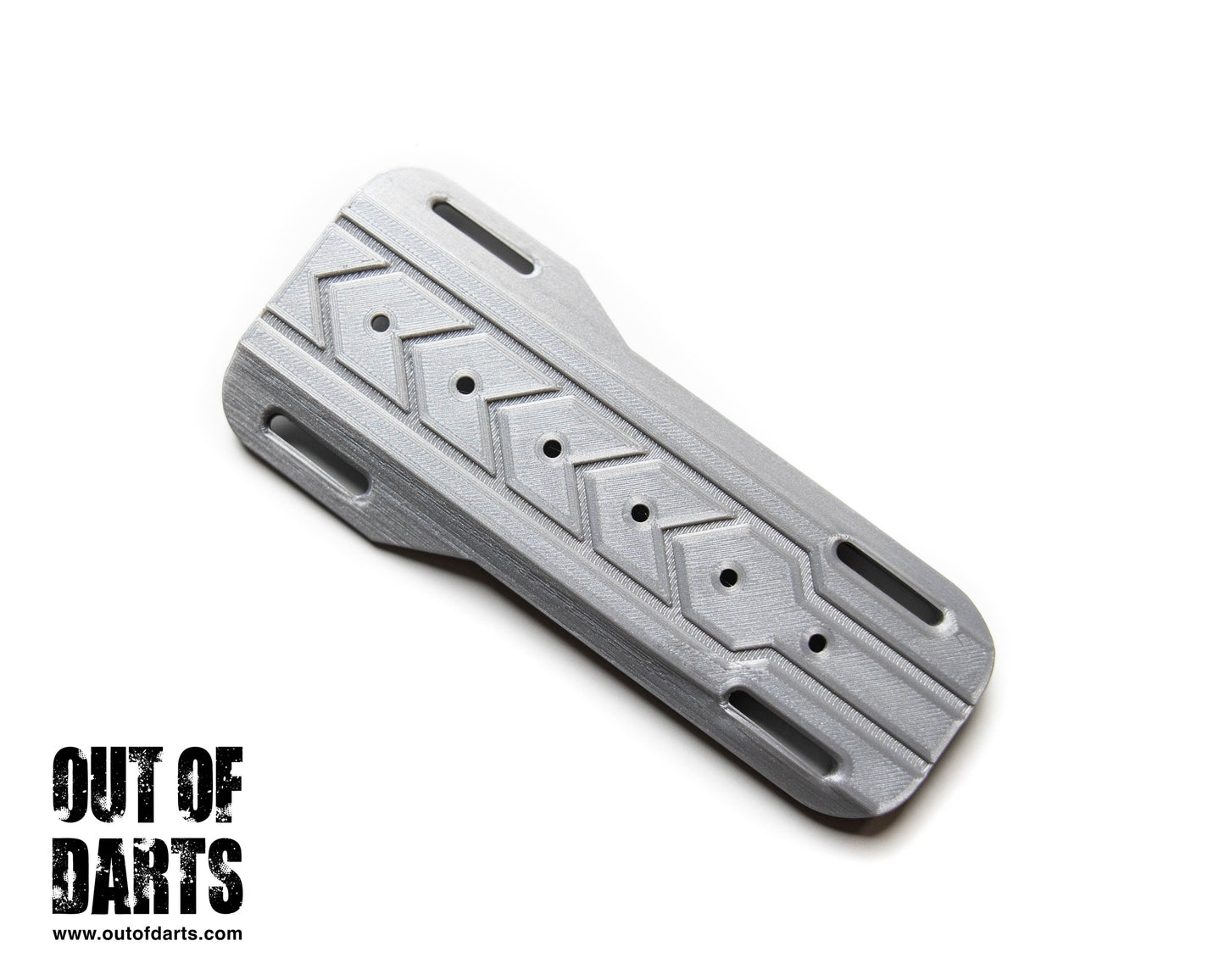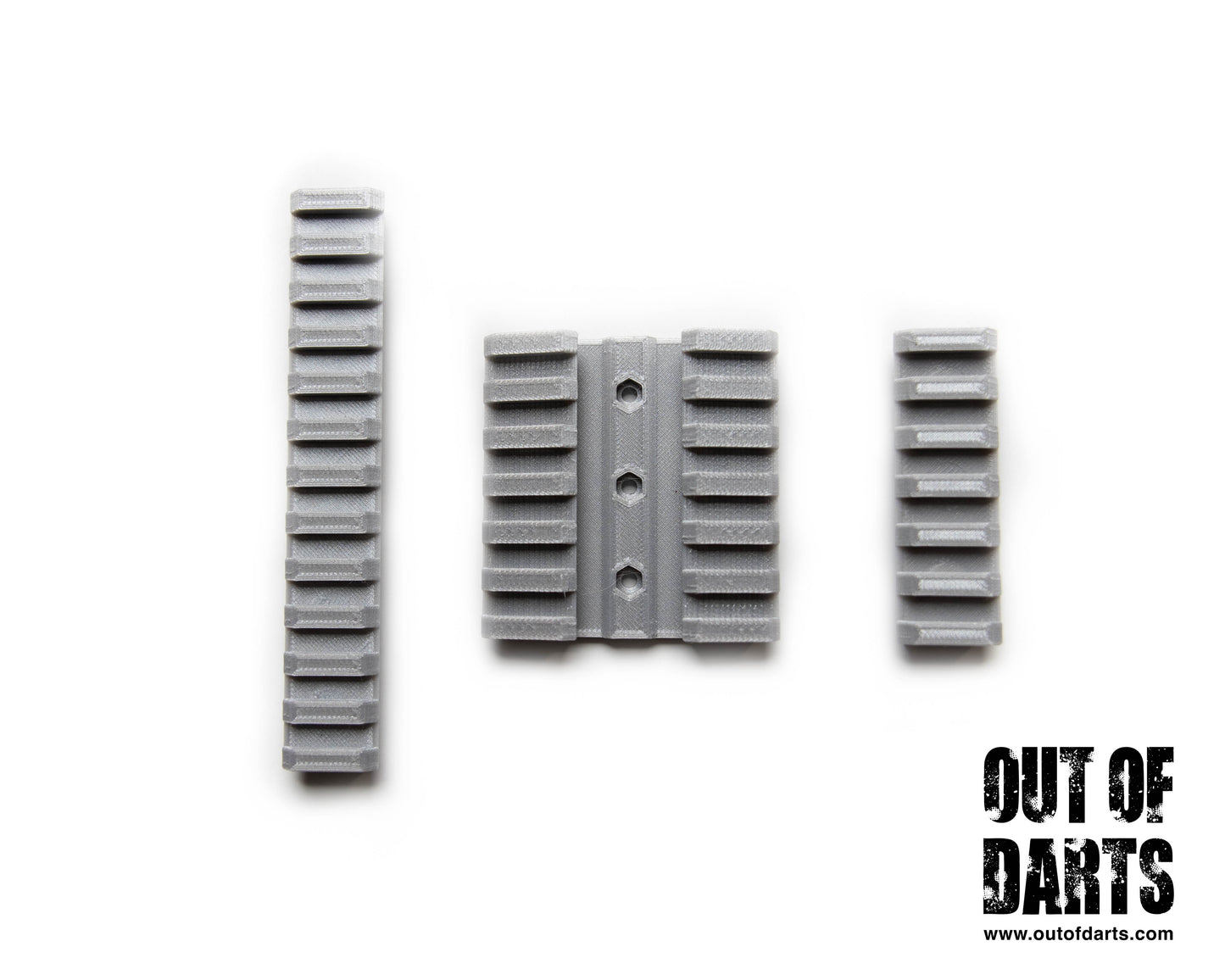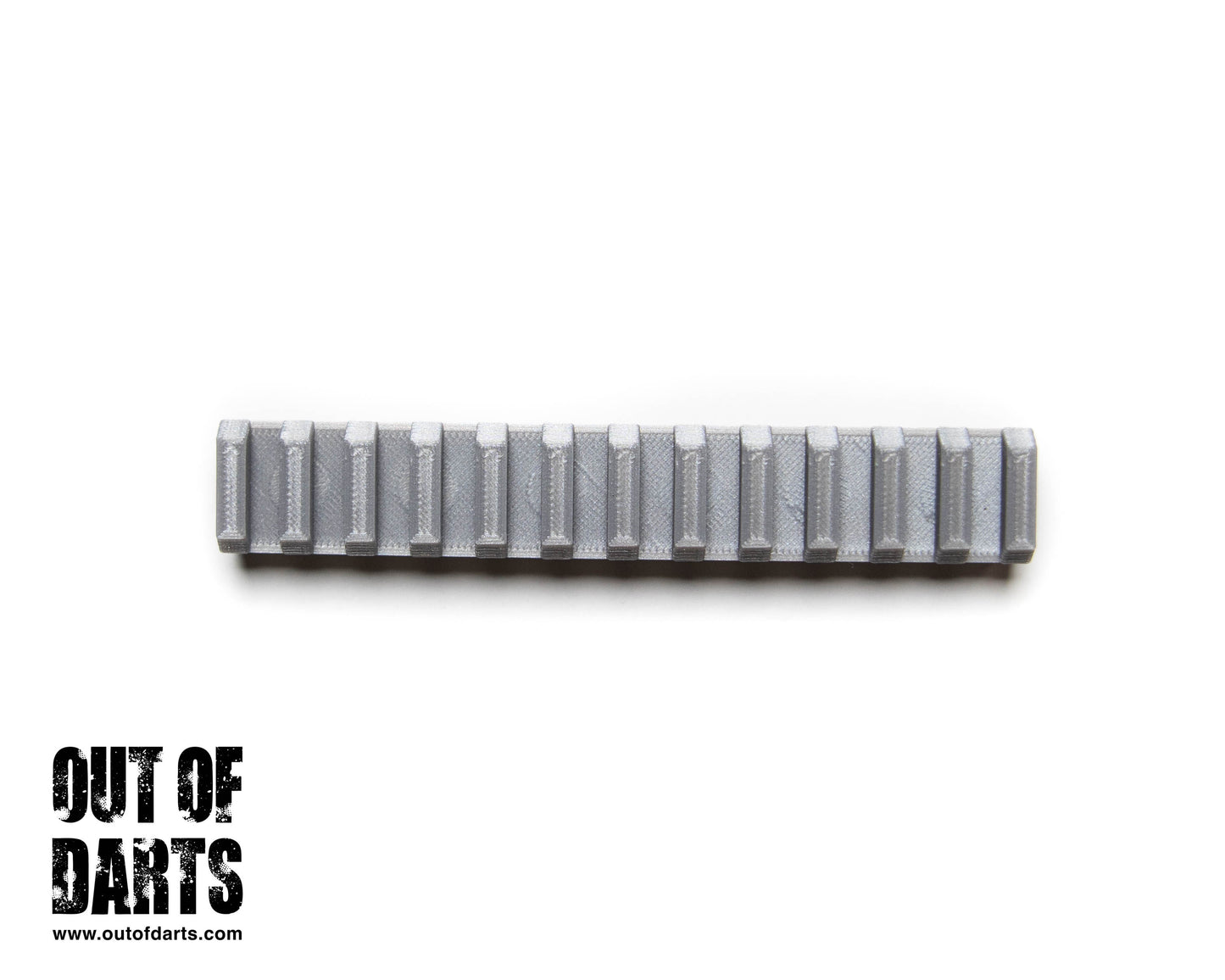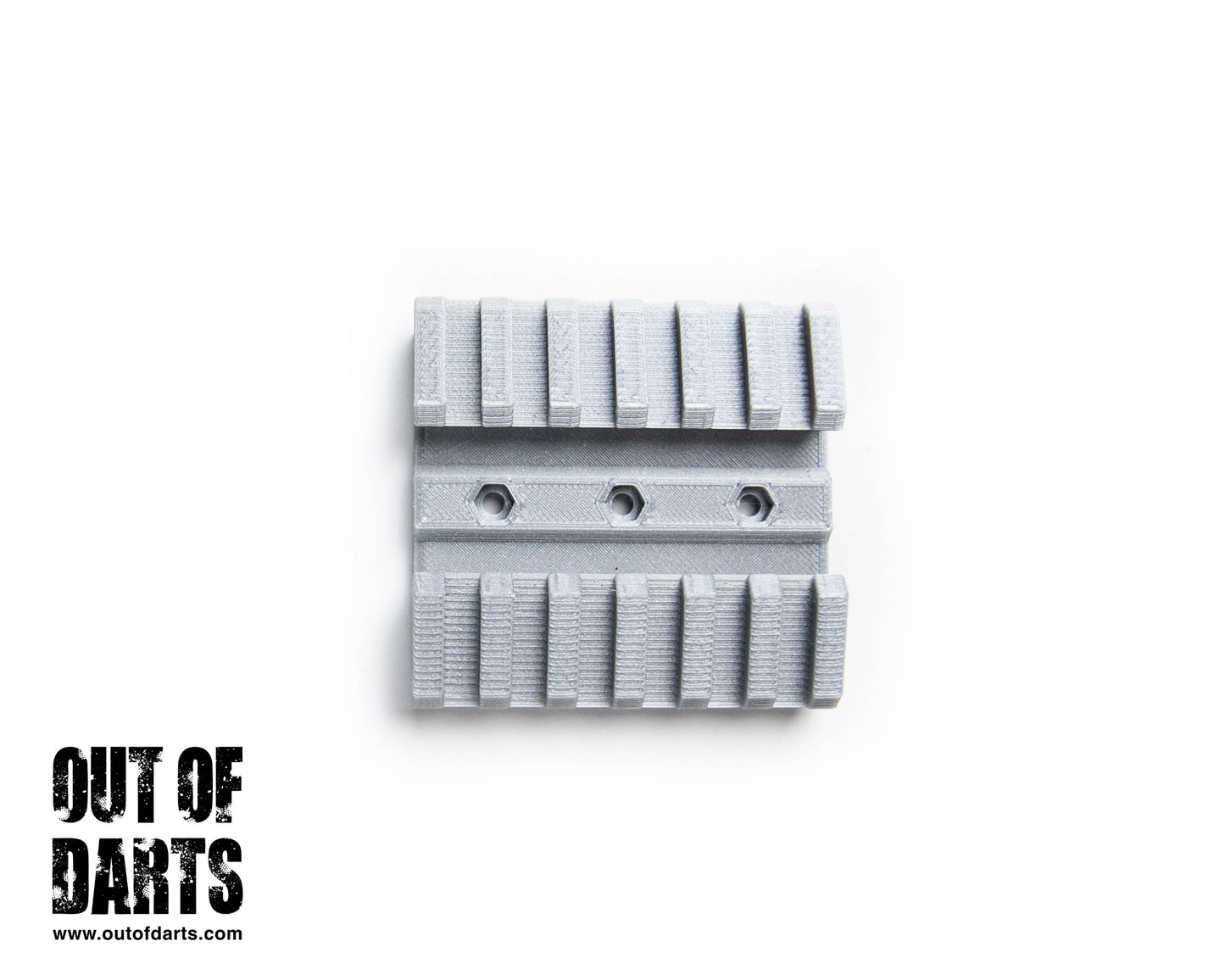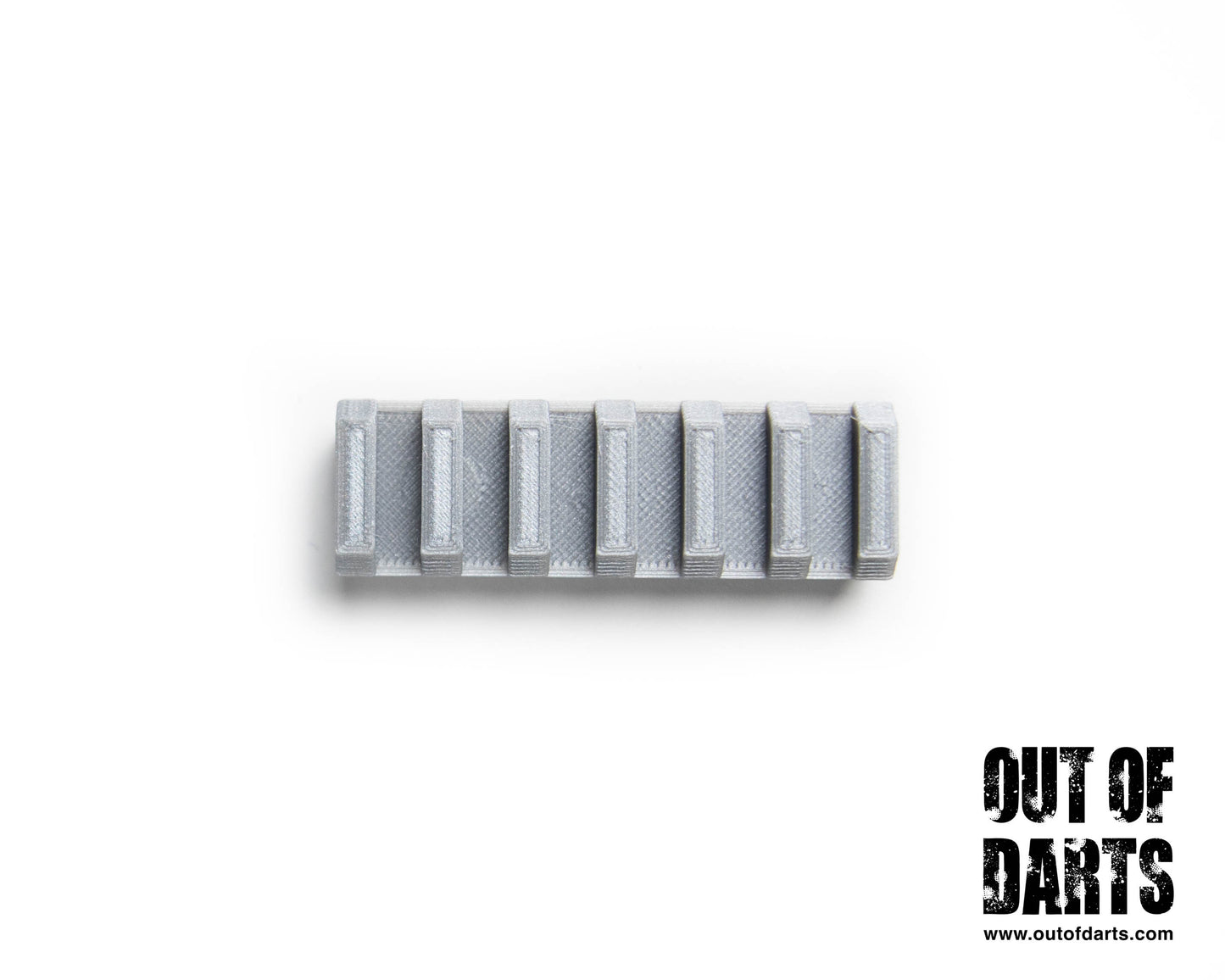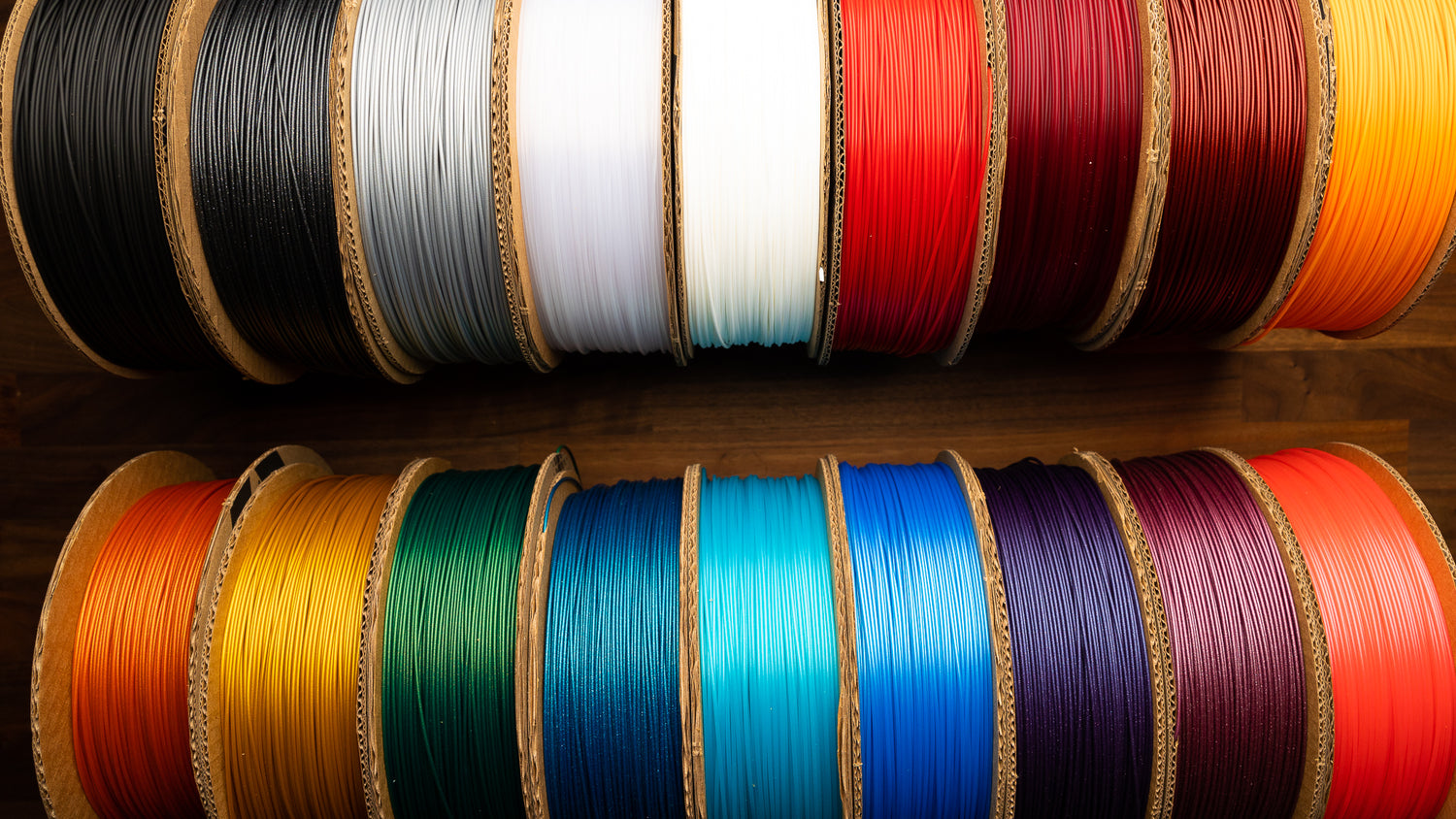 Feels like Iron Man
The arm mount is an awesome design, very cool when mated with the Mighty Mama. Only minor issue I had is the straps. I measured beforehand but the mediums don't seem to fit well in the end unfortunately, as I was on the edge of sizes, I kind of found a semi-solution by using the eyelets as an anchor on each slot to allow for a longer stretch, but I might need to get some new straps. All in all, really like the design, and the arm mount itself is super fun!
Arm mounted microbooper
These arm mounts are great. I got the half size picatinny rail which works great because I can find tune placement of the microbooper I have placed on it
EVERYTHING!!!!
I love everything I have ever gotten from here. They have been great with nay problem I have had and even when I had a part that was bad when I sent a picture of what was wrong they saw more that was going to possibly go wrong and sent those parts before they were able to go bad.
Very cool
Combined with Out of Darts' Mighty Mama, the AM is a lot of fun. However, I had some trouble getting the straps on the first time.
Great for tinkering
This is a component that I will be probably be using as part of future projects. I like the look and feel of the base mount. Using M3 hardware makes it nice and easy to design/mod around. While the pic rail options are cool, I agree that this is perfect for any standalone mod/cosplay piece. I wasn't a fan of the straps that came with it. They didn't seem "robust" enough for my needs. Made my own instead.