Regular price
$24.00 USD
Sale price
$24.00 USD
Unit price
per
Sale
Sold out
PRODUCT DESCRIPTION:
The Blasterparts Multi-Blaster Holster offers a versatile multi-blaster drop-leg holster option that fits multiple blasters, and can be adjusted to suit varying sized blasters. The Multi-Blaster Holster fits the Nerf Rival Kronos and many other blasters including the Stryfe, Strongarm, Retaliator and Rough Cut to name a few.  This design is catered towards larger blasters, smaller ones may not secure tightly enough.  A space at the side allows for magazine blasters to fit with ease.  A small pouch provides space for a few extra rounds or small goodies. Simply attach to a belt and secure the adjustable leg straps and you can destroy in your next Nerf war with comfort and ease.  Available in right or left side option as well as multiple color variants.
FEATURES:
• Lightweight
• Adjustable
• Fits many blasters (Kronos, Strongarm, Aeon Pro etc.)
• Multiple colors
ADDITIONAL LINKS:
• 
Utility Belt 
Share
View full details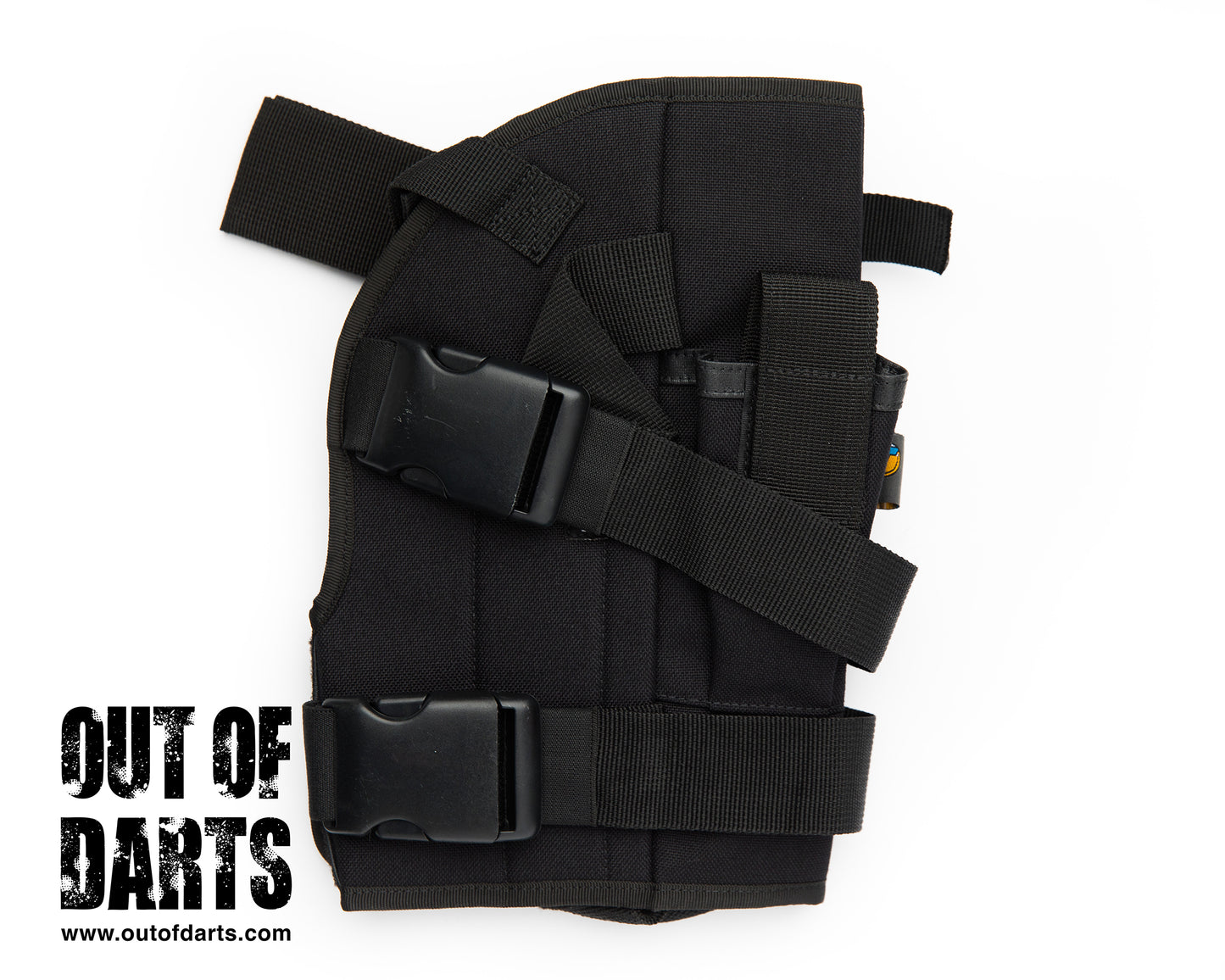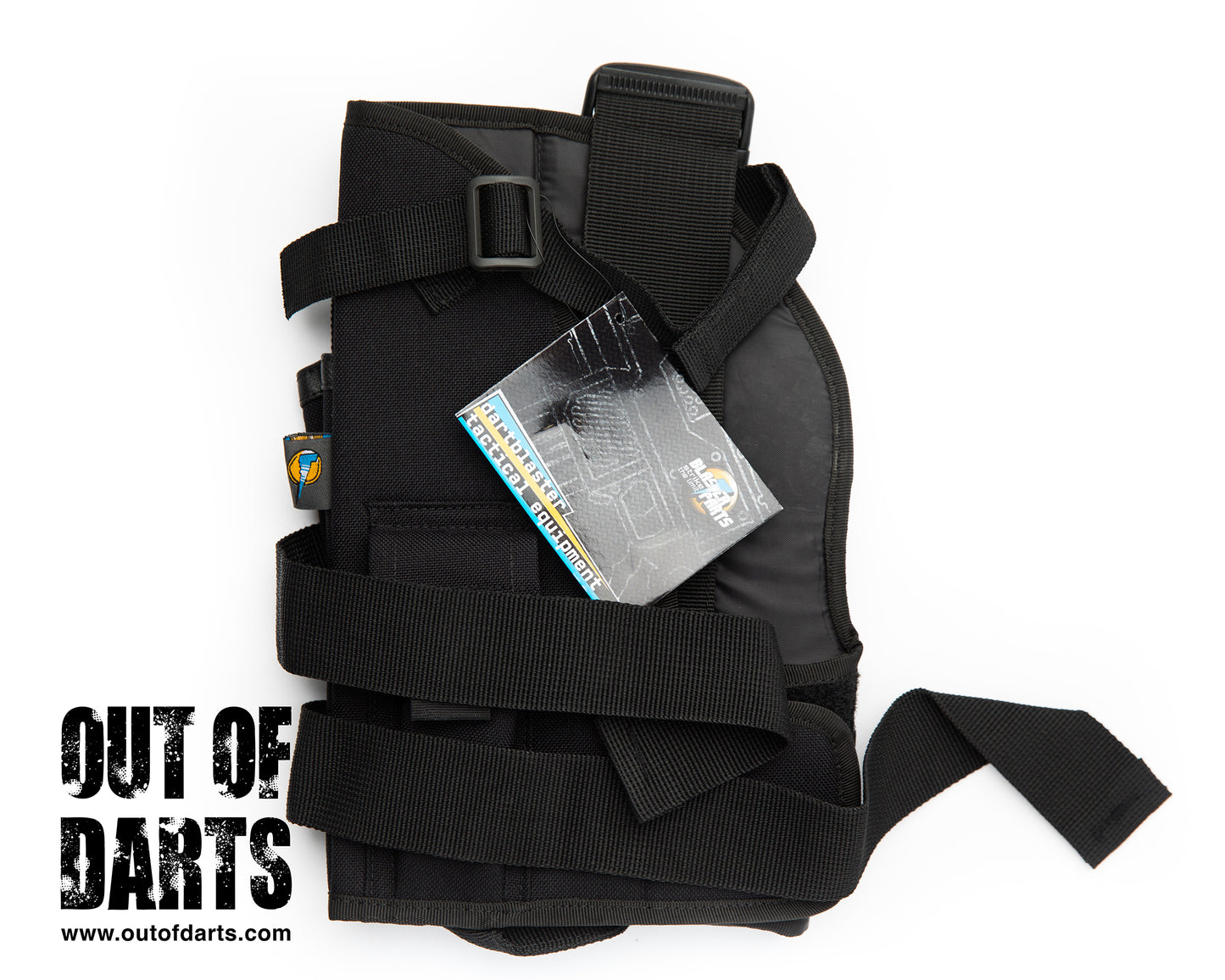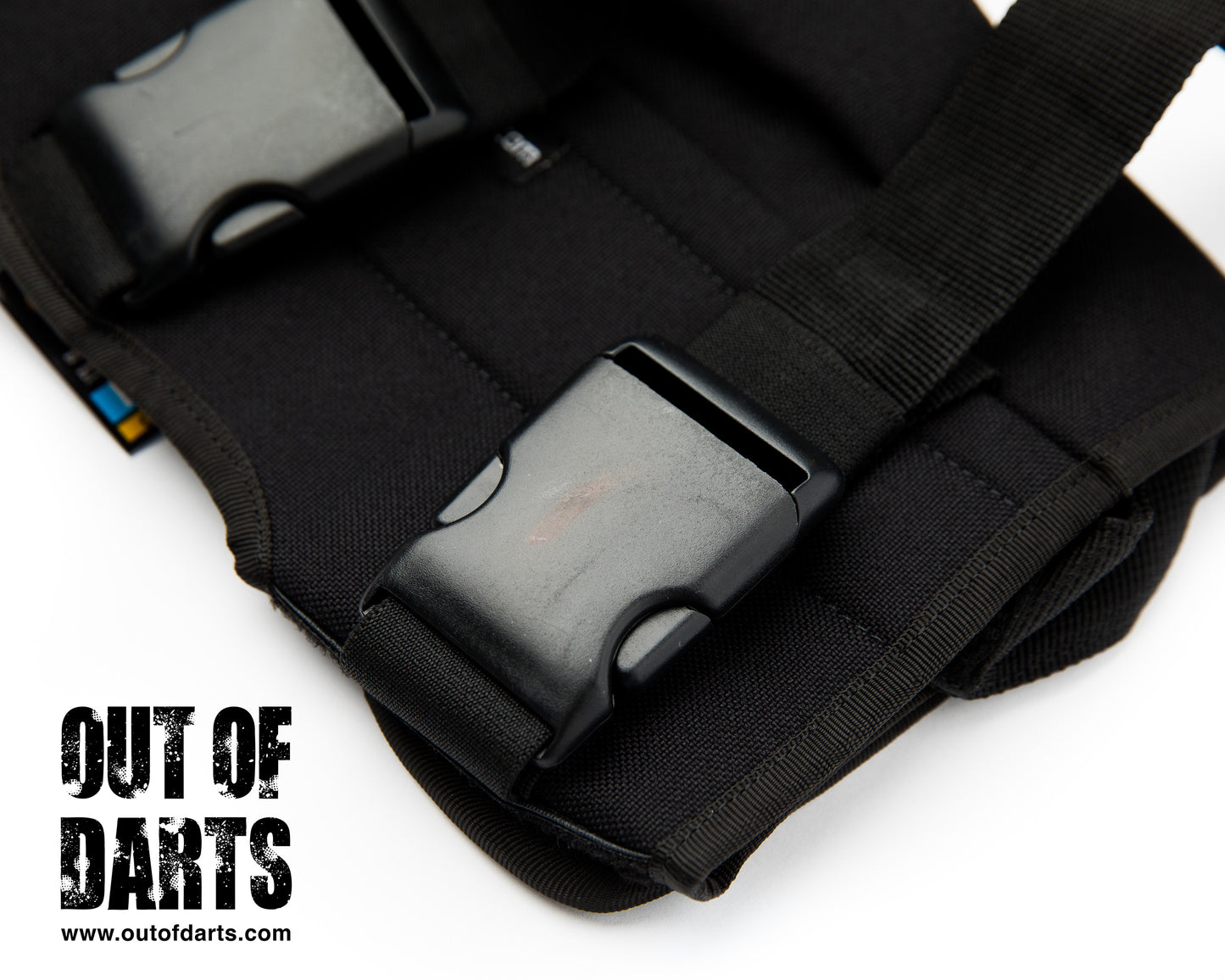 Blasterparts Multi-Blaster MX Holster Fits Rival Kronos (Multiple colors)
Pretty Good Holster
Not perfect, but worth the money.
Pros:
- Fits DZ Mk 2.1 and Outlaw.
- Blasters sit tight and are unlikely to fall out.
- Provides a smooth draw.
- Looks tacticool.
Cons:
- Time-consuming to strap on.
- Booth blasters that I tried tend to get caught on the edge of the holster during quick holstering (as others have mentioned).
Despite these issues, I'm still pleased with this holster.
Great holster, one problem
I really enjoy this holster. It's super secure and very fun to use, but like other reviewers, I take issue with the fact that the Kronos will catch on one of the large fabric flaps that make the holster adjustable. It's mostly me being obsessive compulsive. This is one of the best (and only) holsters that fit the Kronos. Just don't expect the world's fastest re-holstering.
This holster is okay in my opinion. For one, because of where the bottom velcro strap attaches inside the holster to hold the blaster in around the barrel. My Kronos would push/fold up the fabric every time I holster it. I put some duck tape over it on the inside to fix the problem. I also had an issue wearing the holster. Over time it would slide down and the bottom strap would fall below my knee and it pulled down putting a lot of pressure on the belt latch. This may be an issue due to my height and it fitting in just the wrong way on my leg. I am 5ft 7inches.
So in conclusion, it is fine but not great. Also, I just tested it with my Kronos.
Blasterparts Multi-Blaster MX Holster Fits Rival Kronos (Multiple colors)