Regular price
$10.00 USD
Sale price
$8.00 USD
Unit price
per
Sale
Sold out
PRODUCT DESCRIPTION:
The Blasterparts Nerf Elite Delta Trooper Upgrade Spring provides about 70% improvement to your Nerf Elite Delta Trooper Blaster.  Moderate mod required.
FEATURES:
• Compatible with Nerf Elite Delta Trooper
SPECS:
• Firing range increase: About 70%
• Muzzle velocity increase: About 70%
• Difficulty level of spring installation: moderate
Share
View full details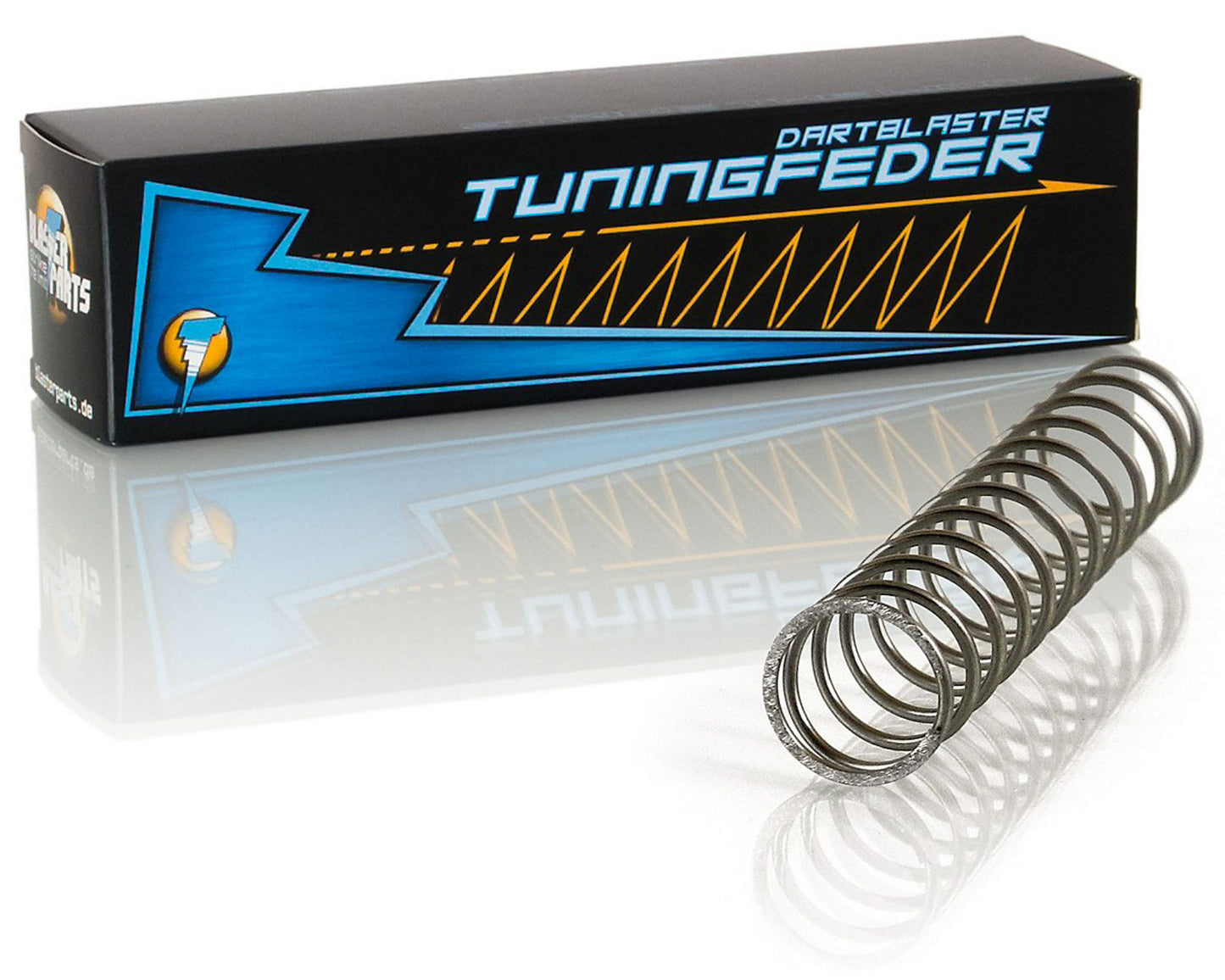 NOW YOU'RE PLAYING WITH POWER!
This is an awesome upgrade. Easy to install and a lot of force when you get it in. This thing hits like a truck now. Darts are much more accurate and fly farther. I got this Delta Trooper from a Goodwill and it was weak and well used, and now it's a champ.
HOWEVER, the slide is much harder to prime, and this is going to drastically limit the life of the blaster. My 7 year old can't prime the blaster anymore. Part of it is top prime blasters are rubbish to start with, but also the extra force needed. He has plenty more blasters, as well as an Echo which does the same thing, so it's not a big deal. I love using it though.
Also, I don't think these parts are made here in America. I have a dream that before 2030, we could have a company that can produce quality blasters from parts made and assembled here in America. I hate the fact that all my blasters are made overseas. Even many of the 3D printed parts are still made overseas and shipped here. We have the technology to produce affordable and competitive blasters here. All we're waiting for is someone to do it.