Regular price
$10.00 USD
Sale price
$6.00 USD
Unit price
per
Sale
Sold out
PRODUCT DESCRIPTION:
The Blasterparts Nerf Mutator Spring allows you to upgrade the stock spring in your Nerf Mutator for improved range. Contains an 8.5kg spring.
FEATURES:
• Compatible with Nerf Mutator Blaster
SPECS:
• 
Equivalent mass of spring: 8.5kg
• 
Difficulty level of spring installation: Moderate
Share
View full details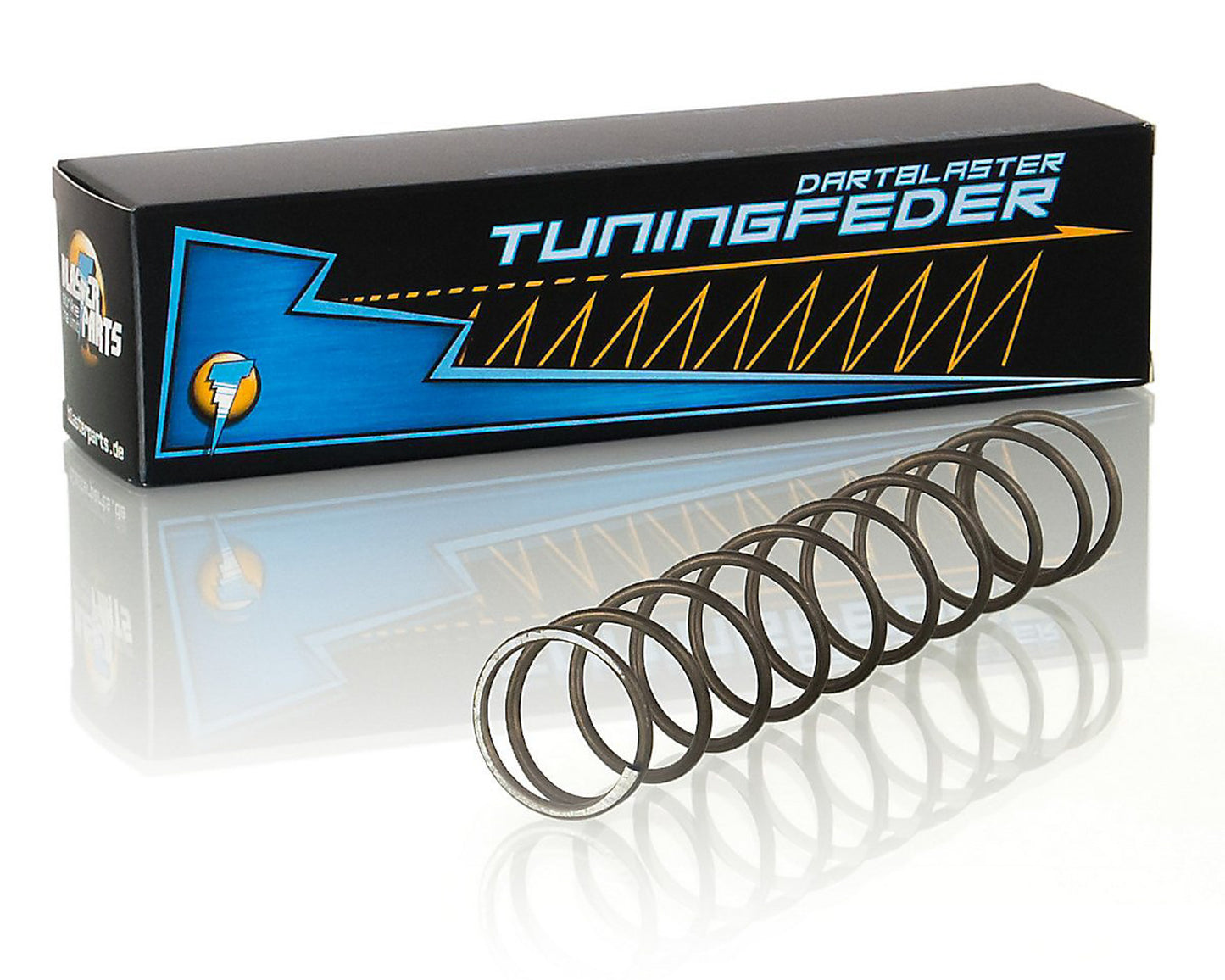 Simple and Effective
I dropped this spring into an otherwise unmodified Mutator and tested it with Adventure Force waffle darts. Average stock velocity was 68 FPS over 20 shots, 10 per magazine. After the mod, the average jumped to 94, with several shots breaking 100 FPS. That's an increase of about 38%. Installation was simple overall. Mongoose Jake has a good mod guide on YouTube.
A few of things to note:
There's a small tab that sits under the bolt in its forward position. This is a trigger lock. When putting the shell back on, it's possible for this tab to pop out from under the bolt assembly and prevent firing. After installing the shell, check to make sure the tab is not visible before screwing the blaster back together. If it's visible, lift the shell off, realign the tab under the bolt, then try again. It took me a couple of tries before I got the bolt to slide in smoothly in its lifted position.
Because it's shaped like a traditional bolt, the priming motion with the heavier spring really strains your index finger if you prime with an overhand motion like we're used to doing with blasters. If that starts to hurt, switch to an underhand prime where you curl the bolt toward you using your bicep.
Because the dart tooth is ahead of the forward mag, it's possible for the rear mag darts to fall out and get jammed if you are slow on the return stroke. Push the bolt forward quickly and firmly to make sure the darts chamber properly from the rear mag.