Regular price
$19.00 USD
Sale price
$14.00 USD
Unit price
per
Sale
Sold out
PRODUCT DESCRIPTION:
Blasterparts Retaliator XD Tactical Range Spring Kit. Contains 7kg spring, guiding shell and catch spring. Compatible with both Retaliator Blasters XD and non-XD.

FEATURES:
• Compatible with both Retaliator Blasters XD and non-XD
SPECS:
• 
Equivalent mass of spring: 7kg
Share
View full details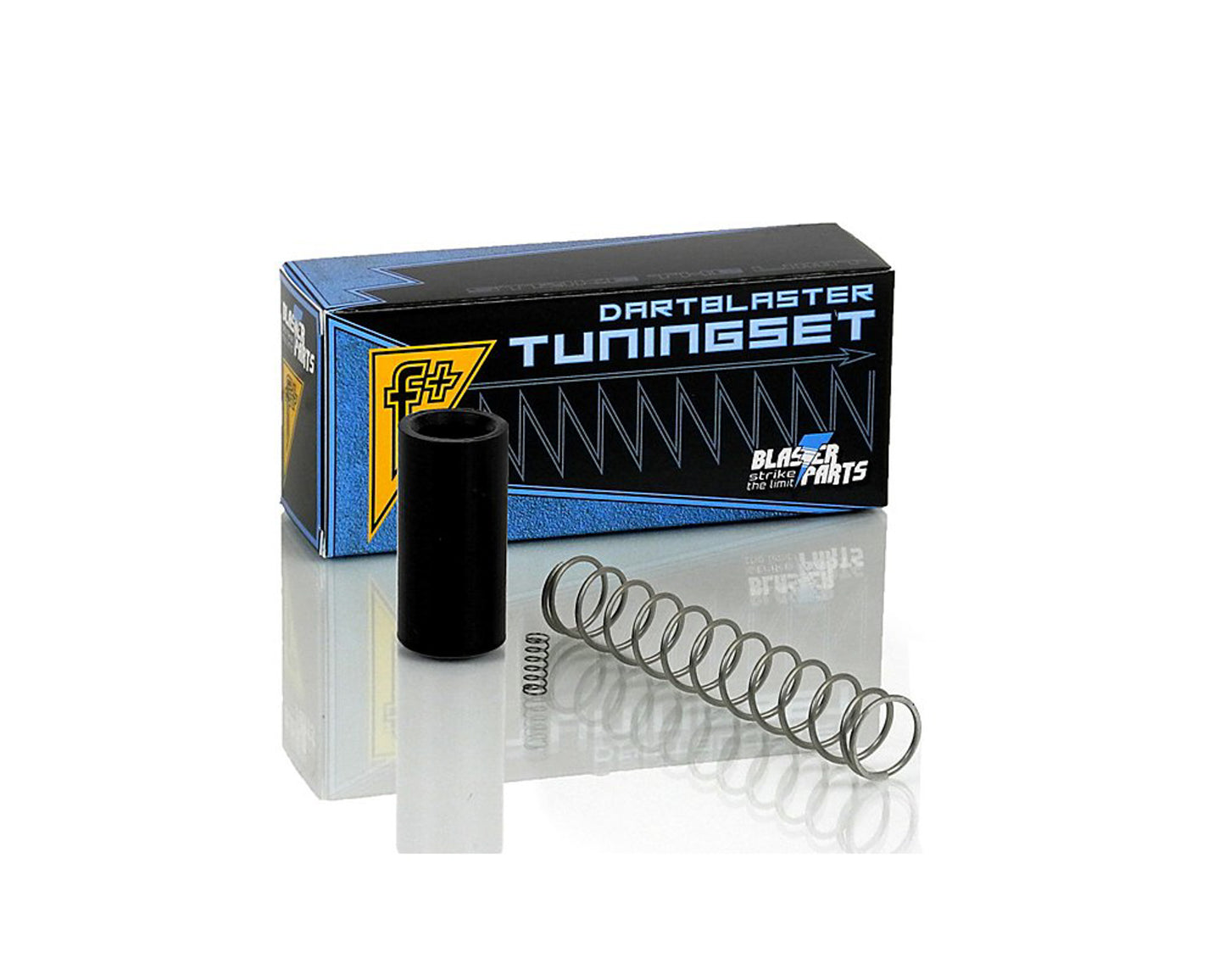 Entry level, but fun!
Easy to install, nothing fancy, but it is definitely a good upgrade. The one thing I would like to note, is... READ THE INSTRUCTIONS!!! Yes, there are definitely useless instructions out there, but Blasterparts is not among them. If you are an experienced modder, you probably won't need them, but other than that, read them. (e. g., the stock point reinforcer must be installed with the flat side facing down. Yes, there are two sides). Out Of Darts shipping and customer service is as usual (great), and this is a good quality project. One of the best affordable Retaliator mods out there that ups sheer power.
A fine Spring... A bad Filler
I ordered the product and it arrived quickly thanks to Out of Darts.
The spring itself was beefy and of good quality.
However, the product came with a filler for the stock cap on the retaliator. This filler was a very tight fit. In fact, it was so tight, after I began to insert it, I could not get it out. I therefore continued to push the filler all the way in, with the assistance of a mallet. This resulted in the piece cracking. I was able to install it all the way, and it is technically workable.
I give the product two stars because it literally broke the blaster as I followed the instalment instructions. (I may have installed it incorrectly, but then I blame whoever wrote unclear instructions.)
If you buy the product, do not try to install the filler. Just use the springs provided.
The spring appears to be better than worker springs