Regular price
Sale price
$6.00 USD
Unit price
per
Sale
Sold out
PRODUCT DESCRIPTION:
Simple, high quality LFP batteries. Similar to IMR but chemically safer. Entry level batteries from Coolook.

FEATURES:
• Easy to use, just drop 2-3x in a stock stryfe and you've got an instant upgrade!
• Safer LiFePO4 chemistry
• Price is for two batteries

SPECS:
• 14500 size (AA size)
• 600MaH
• LFP ( LiFePO4) chemistry
ADDITIONAL LINKS:
•
Coolook Charger
•
Dummy Batteries
Share
View full details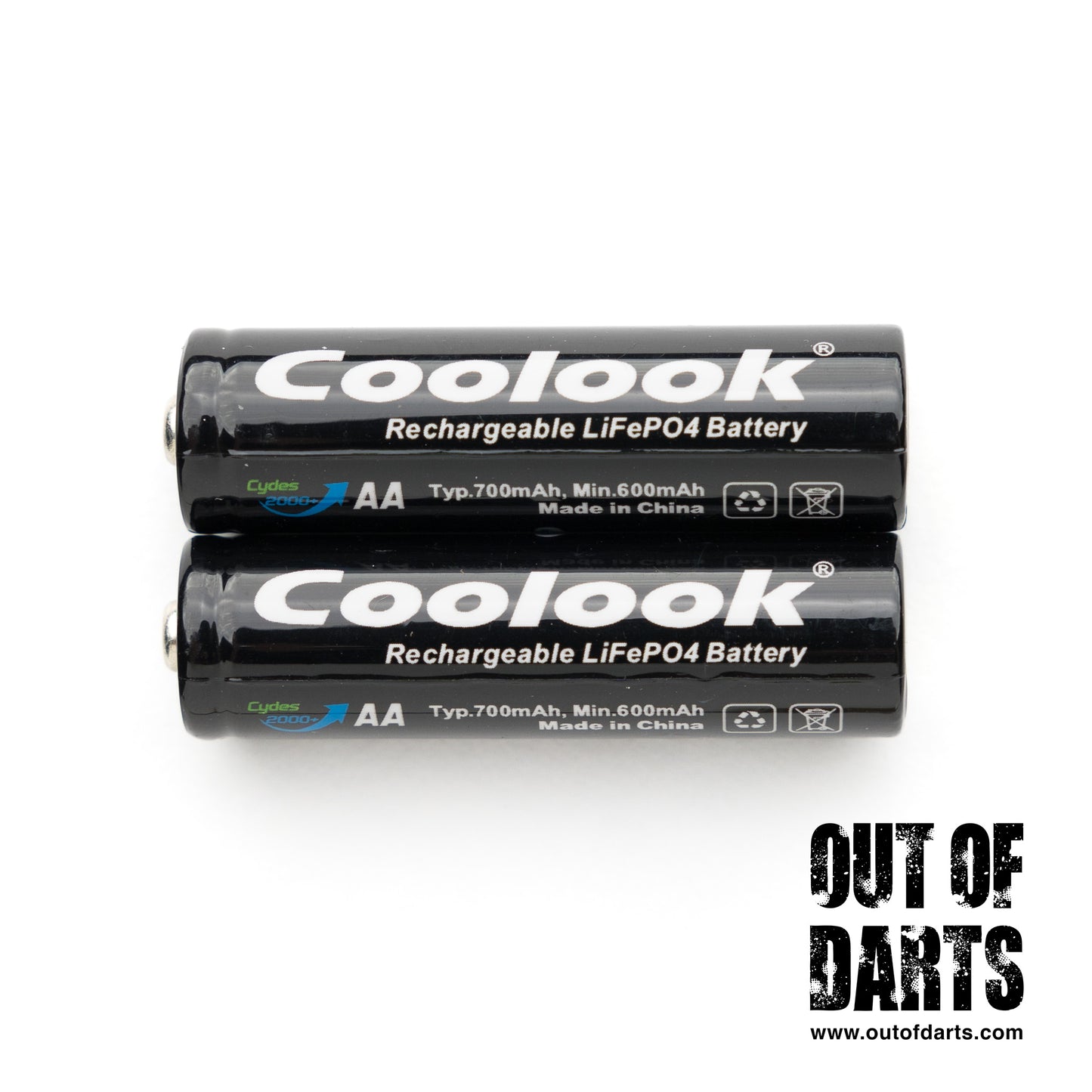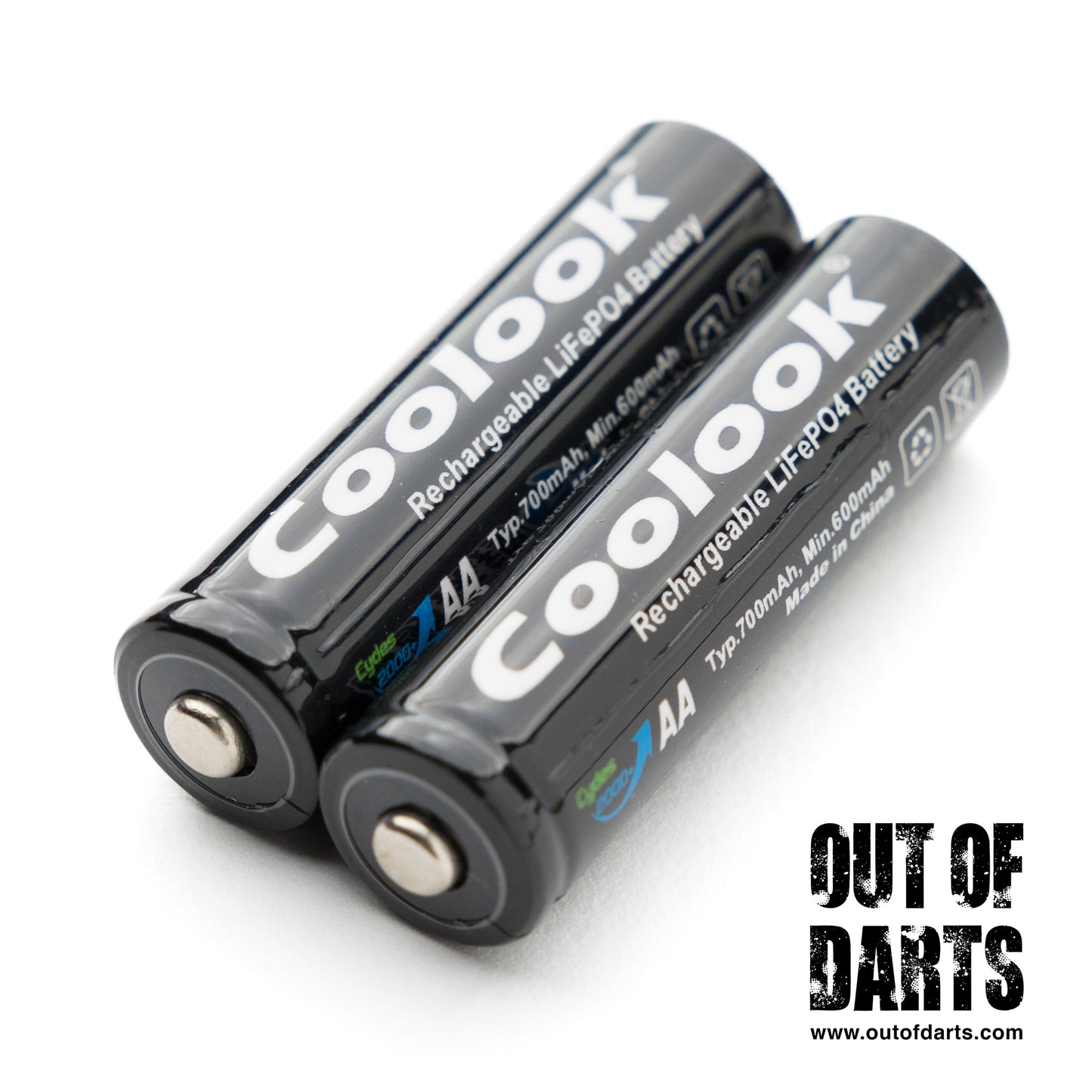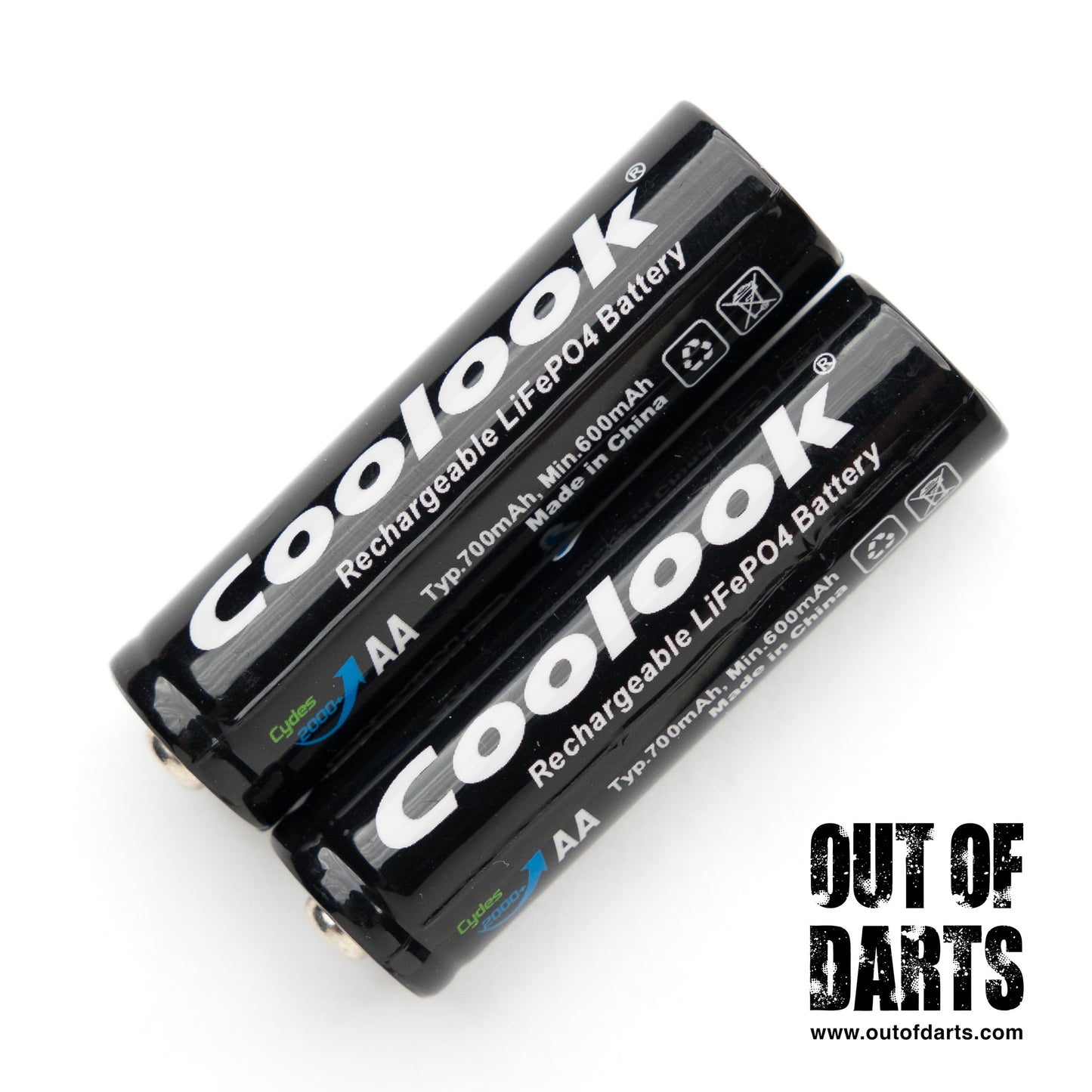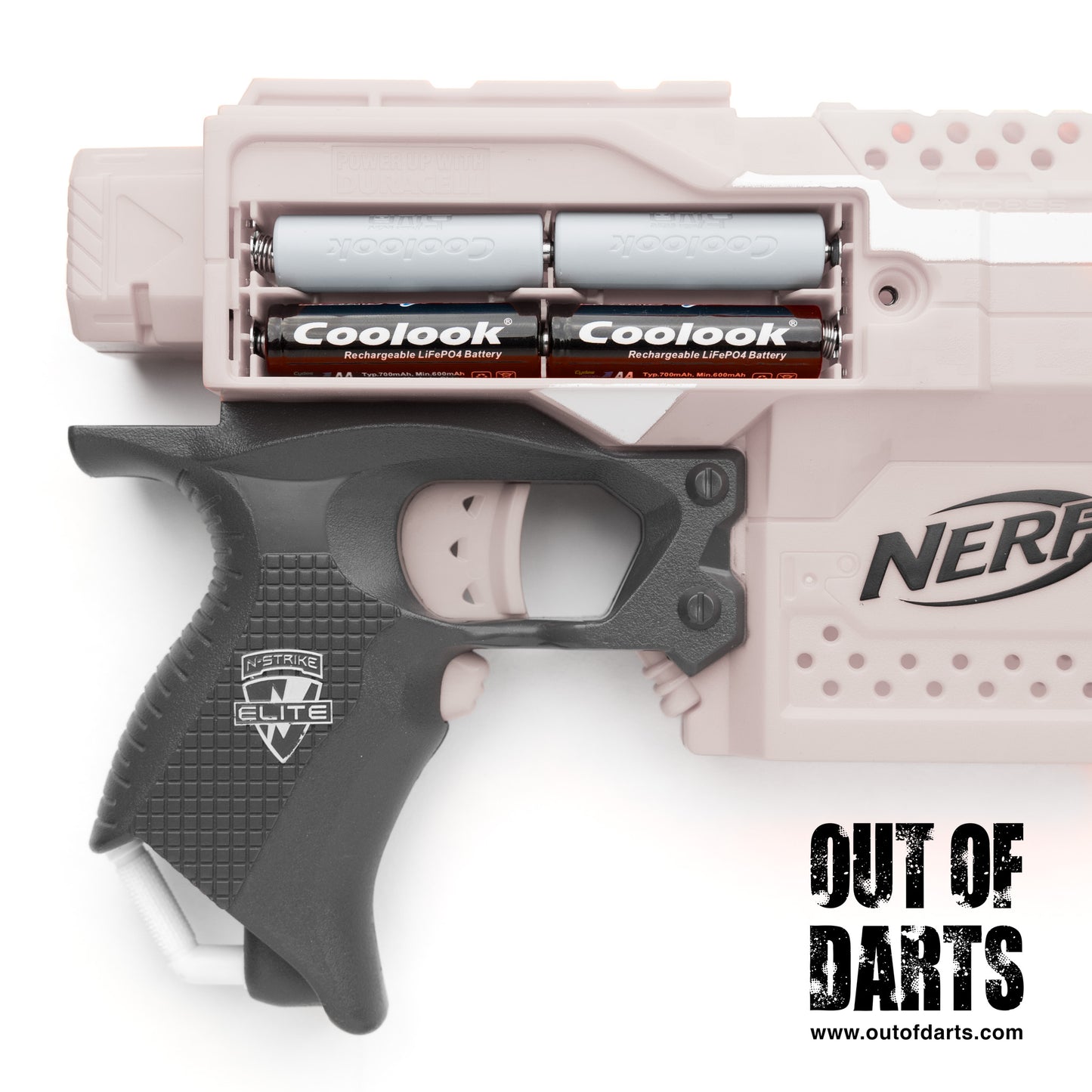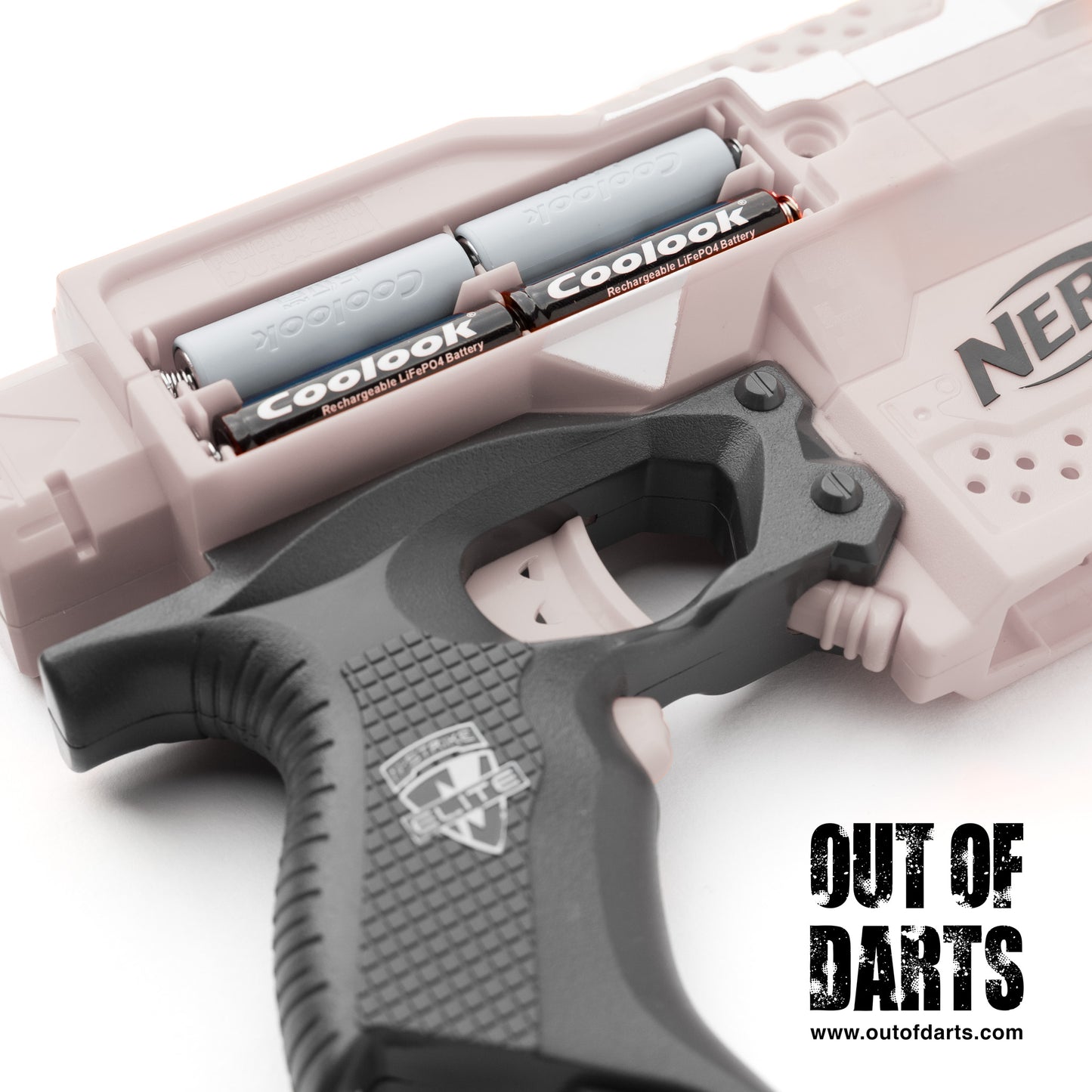 Easy upgrade
These gave a mild performance boost to my stock stryfe while being still reversible back to stock. Make sure you buy the two dummy batteries as you are not intended to just 1:1 swap AAs.
Excellent batteries!
I built a Stryfe with Honey Badgers, Worker standard wheels and cage, a genuine 21A Omron switch, and 18 gauge wire. It runs on two or three of these batteries depending on FPS allowances of the game. The metal thumbscrew I added lets me adjust this on the fly. Excellent for super basic Stryfe builds!
These batteries are cool :D
So I got 4 of these batteries for my AF spectrums and a DZ vulcanator. I've tried them in both. It really adds some rev and power that 6AA don't give you. Guess what...according to all the research these will "wear out your motors/electronics faster"....I play probably once a month maybe for 2hrs and for a $25 blaster to go belly up its worth the risk...so unless you are holding down your rev trigger constantly for the entire length of charge on these batteries you're not gonna have problems...and if you do well you're out $25 for a blaster. Honestly, the amount of time it would take to rewire and change out motors and circuitry and maintain lipo battery packs isn't worth my time currently.
Perfect
These are perfect for my Worker Hurricane Blaster.
The easy "mod"
These are awesome and do exactly as advertised! Have 3 coolook batteries and 3 coolook dummies in my dartzone spectrum and the rev is significantly higher and quicker! Wish I had a chronograph! Don't have to split the blaster apart and change out a bunch of parts, so if you don't want to actually mod these batteries are for you!