Regular price
Sale price
$6.00 USD
Unit price
per
Sale
Sold out
PRODUCT DESCRIPTION:
Simple, high quality LFP batteries. Similar to IMR but chemically safer. Entry level batteries from Coolook.

FEATURES:
• Easy to use, just drop 2-3x in a stock stryfe and you've got an instant upgrade!
• Safer LiFePO4 chemistry
• Price is for two batteries

SPECS:
• 14500 size (AA size)
• 600MaH
• LFP ( LiFePO4) chemistry
ADDITIONAL LINKS:
•
Coolook Charger
•
Dummy Batteries
Share
View full details
Perfect
These are perfect for my Worker Hurricane Blaster.
The easy "mod"
These are awesome and do exactly as advertised! Have 3 coolook batteries and 3 coolook dummies in my dartzone spectrum and the rev is significantly higher and quicker! Wish I had a chronograph! Don't have to split the blaster apart and change out a bunch of parts, so if you don't want to actually mod these batteries are for you!
Coolook LFP 14500 battery 2-pack (AA sized Lithium rechargeable)
Works well, just know what you're getting yourself into
Shipping was smooth and fast as per usual; OOD packaging was good and it comes in the plastic packaging seen in youtube videos. Shipping price is also pretty competitive
Before the rest of this review I wanna disclose this first: these batteries are 3.2 volts / each PRE-charged. Fully charged they are around 4.2V/each, as I have found out from OOD. Do not use on stock blasters that you can't run the risk of breaking; These batteries are safe for YOU, but isn't guaranteed safe for the longevity of your blaster. And do not mix these with standard AAs (alkaline or NiMH) or any other chemistry aside from dummy batteries and LiFePo4 batteries in the same blaster.
These work great in my worker hurricane and all of my stock DZ / Nerf blasters. Sizing of these is pretty much identical to off-the-shelf standard AAs. They bump rate of fire and FPS by about 5-30% with 2 of these and 10-40% with 3 of these in a stock 6V blaster. However as expected the stock blaster's flywheels did shut off if revved for too long and shut off especially quick in my rapidstrike (which is full auto) when fired, except for my worker Hurricane. The worker Hurricane and other blasters wired for 14500 IMR-style batteries should work flawlessly with these batteries. TLDR; my review mirrors that of Captain Xaviers and justajolt's youtube review of these.
Charging these usually take less than 10 minutes with the Coolook IMR charger; usually less than 5 minutes was enough for me.
Overall these work exactly as intended. Like almost everything at OOD, Pricing is very competitive even after shipping costs and the shipping itself was smooth and swift.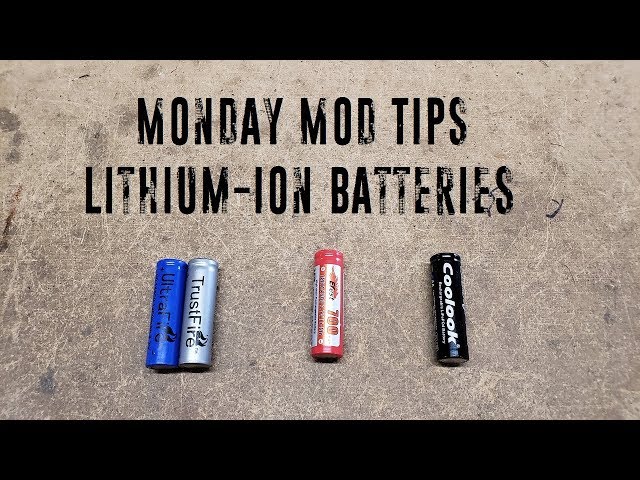 Coolook LFP Batteries hit the spot
Works great, improved performance without using LIPO's.
Two Coolooks and two dummy cells and my new Nerf M41A sounds and performs great.