Regular price
Sale price
$6.50 USD
Unit price
per
Sale
Sold out
PRODUCT DESCRIPTION:
The Worker 18KG Kronos Spring provides improved range and accuracy to your Nerf Rival Phantom Corps Kronos XVIII-500.
FEATURES:
• Compatible with Nerf Rival Phantom Corps Kronos XVIII-500
SPECS:
• 18KG rated spring
• Material: Stainless Steel
• Weight: 70g
• SKU: W0336
Share
View full details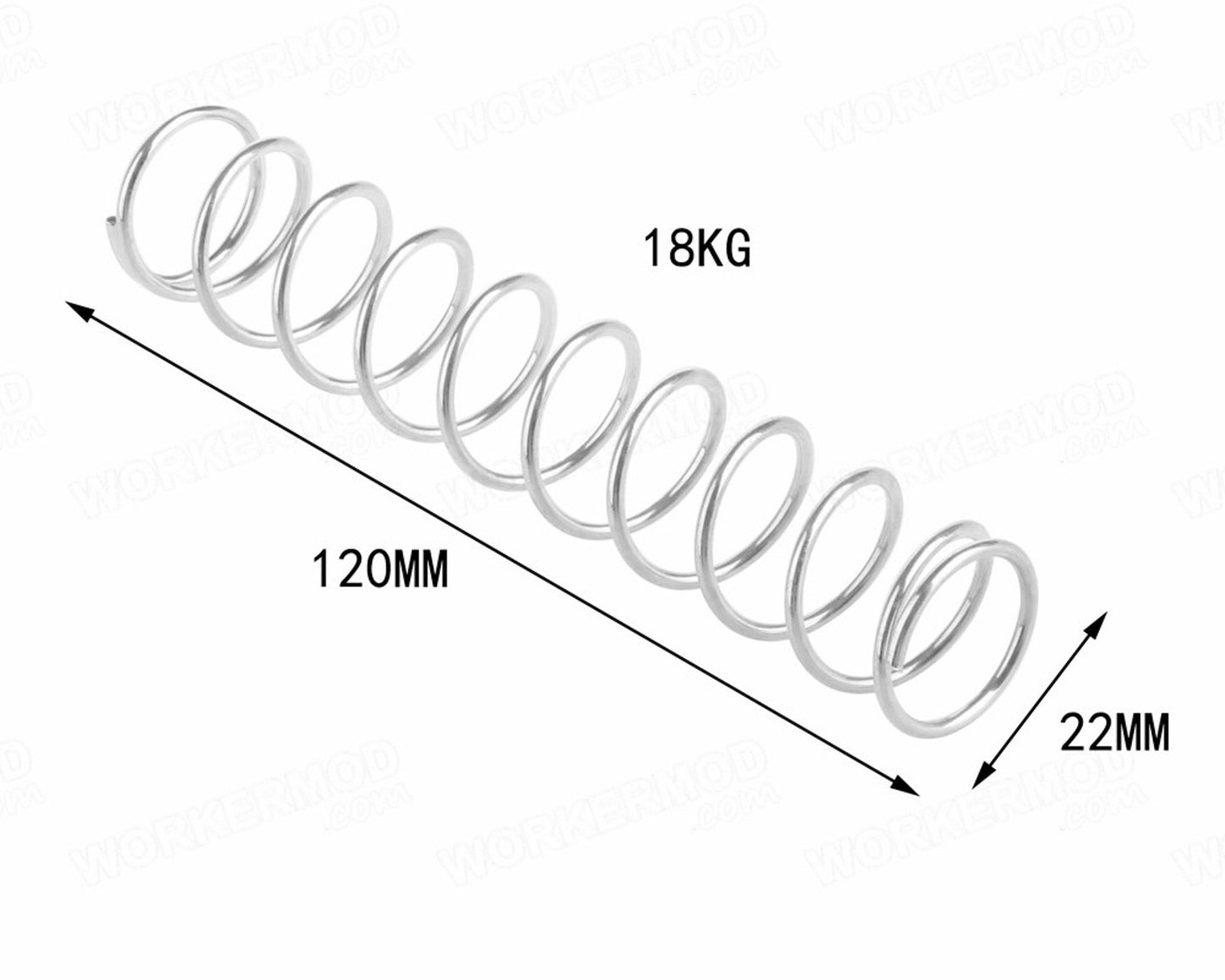 Best nerf mod shop
I stumbled on our of darts when I got my pathfinder and it's the best discovery. They are the go to shop for me when I want to mod any nerf blasters. Have done several all with springs from out of darts
Excellent product!
Improves power massively!
Highly recommended mod.
Hit the high numbers!
First of all get a T-pull of some kind along with this spring. You will thank me. I put this spring in my DIY mag fed "proKrono" build. And this spring packs a punch! At 280+FPS average. With a high of 323-FPS this spring is absolutely worth the heavy prime and truly amazing at this low price! I highly recommend this spring for half dart builds. And out of darts for all your modding needs. Best price and fast shipping.
A Lot of FPS Takes a Lot of Strength!
I am 16 years old, 165 lbs, and this thing is still a viable beast of a spring! I can lift about 50 pounds rather easily, so I thought this would be a BREEZE to prime... and BOY was I wrong! With a rail priming assistant from FoamTechnician, this thing is NEARLY IMPOSSIBLE to prime at 40 lbs (18kg). I need to prop it against a hard surface and push down pretty damn hard for it to fully prime. It's too heavy of a "run n' gun" prime for your "average nerfer", but I still like it due to its sheer power of 170 FPS. For these reasons, I am giving this product 4 stars. It works, but it's not for everyone...
P.S. DEFINITELY prime the spring with the catch before putting it in the gun. Even priming it outside of the blaster is hard, and you'll need to use a hard surface for that priming as well. Also, just sticking the spring in like a regular spring mod is a death sentence! That thing will explode on you in seconds if you aren't careful...