Regular price
$3.25 USD
Sale price
$3.25 USD
Unit price
per
Sale
Sold out
PRODUCT DESCRIPTION:
This is a replacement for the Rev Trigger on the Dartzone Pro Mk3 that fills the small gap between the trigger guard and the Rev trigger.  Curved styling similar to the famous "Bobololo" Stryfe Rev Trigger.  A comfortable addition to a great blaster. Please note the rubber grip cover that comes with the blaster will need to be carefully stretched back over the rev trigger during reassembly. 
FEATURES:
• Designed by Luke
• Comfortable new trigger design
• Curved style similar to our Bobololo Stryfe Rev
• Fills the gap between the trigger guard and the Rev Trigger

SPECS:
• Material: 3D Printed PLA plastic
• Weight: 3g

ADDITIONAL LINKS:
• Dart Zone Mk3 Mod Parts
Share
View full details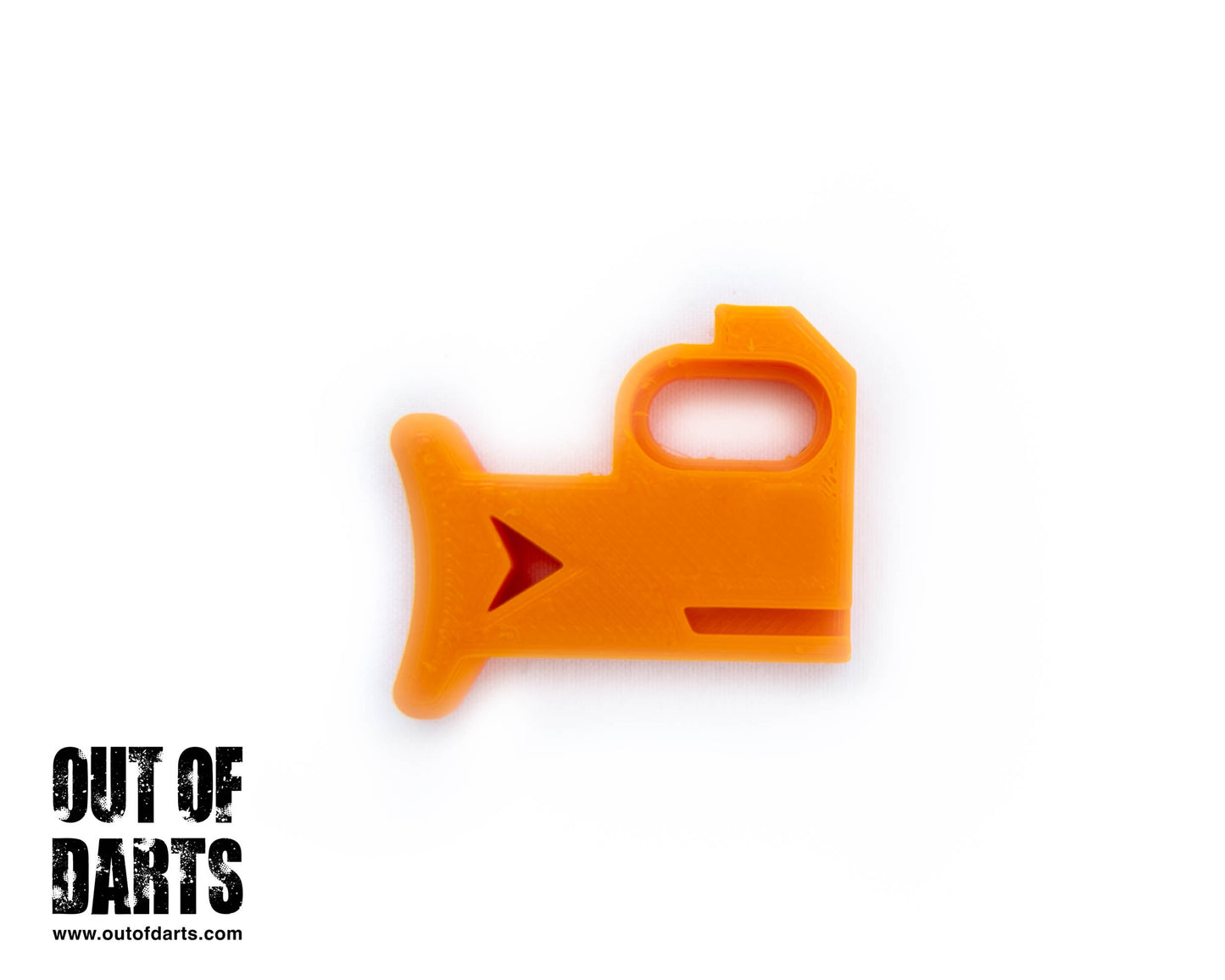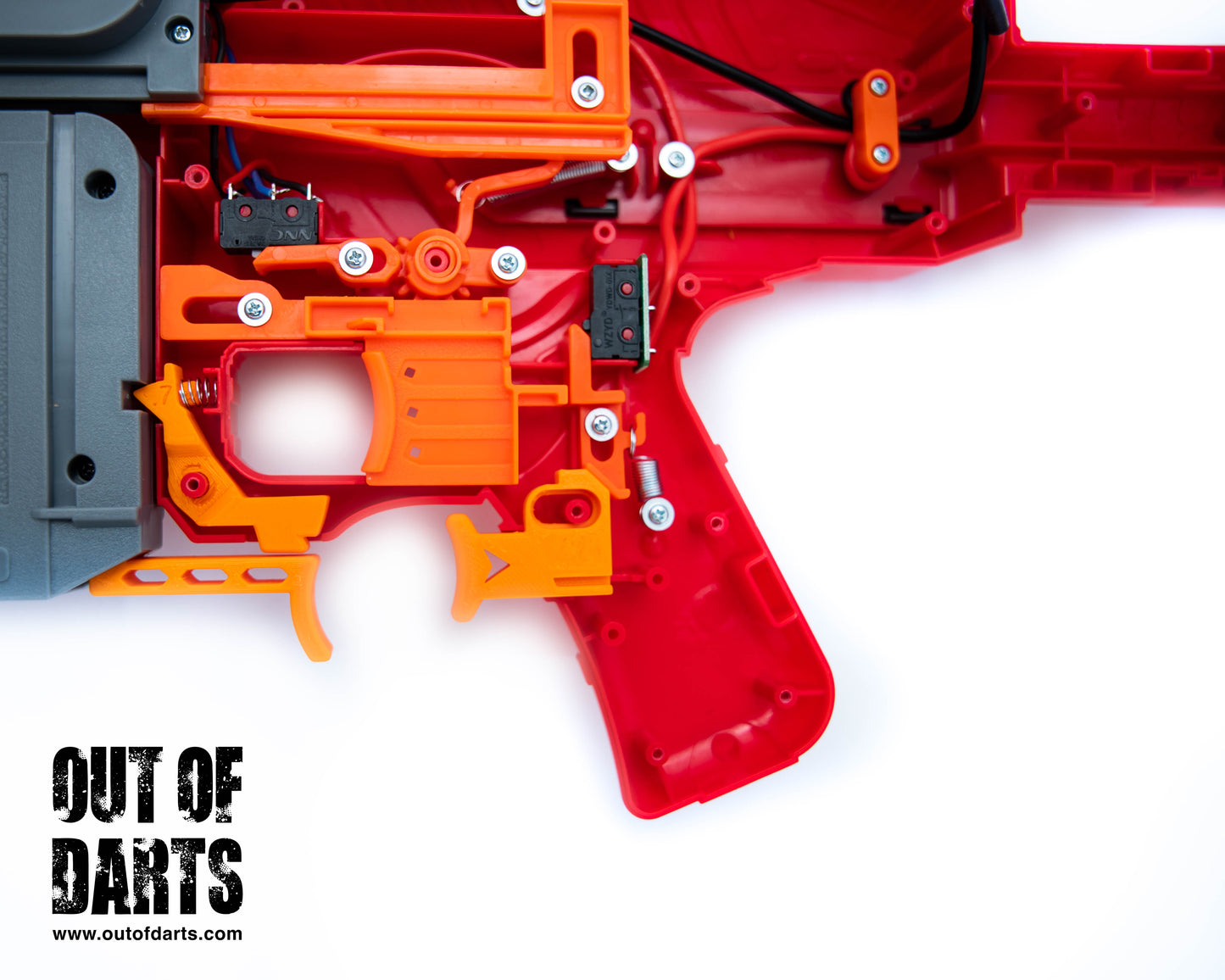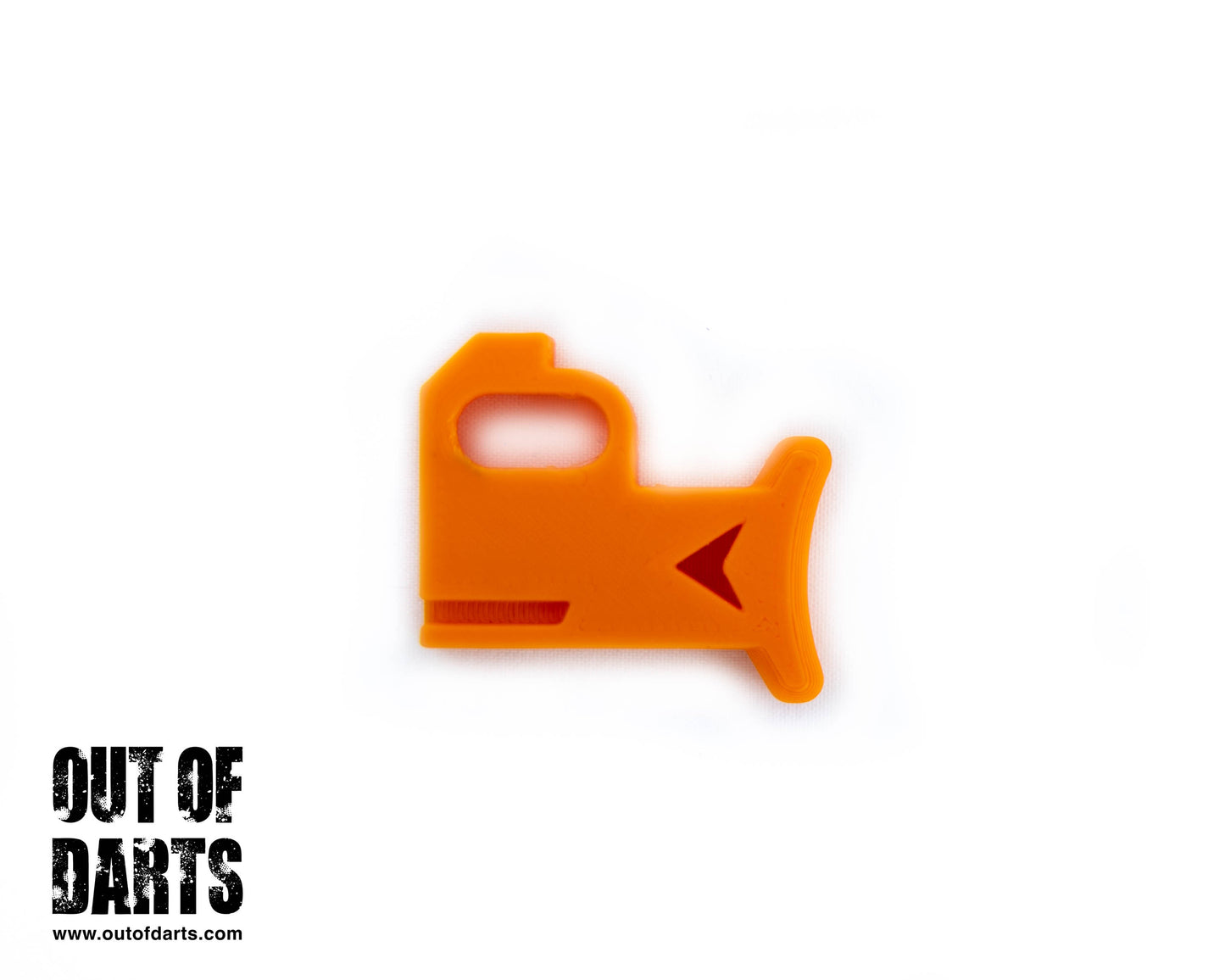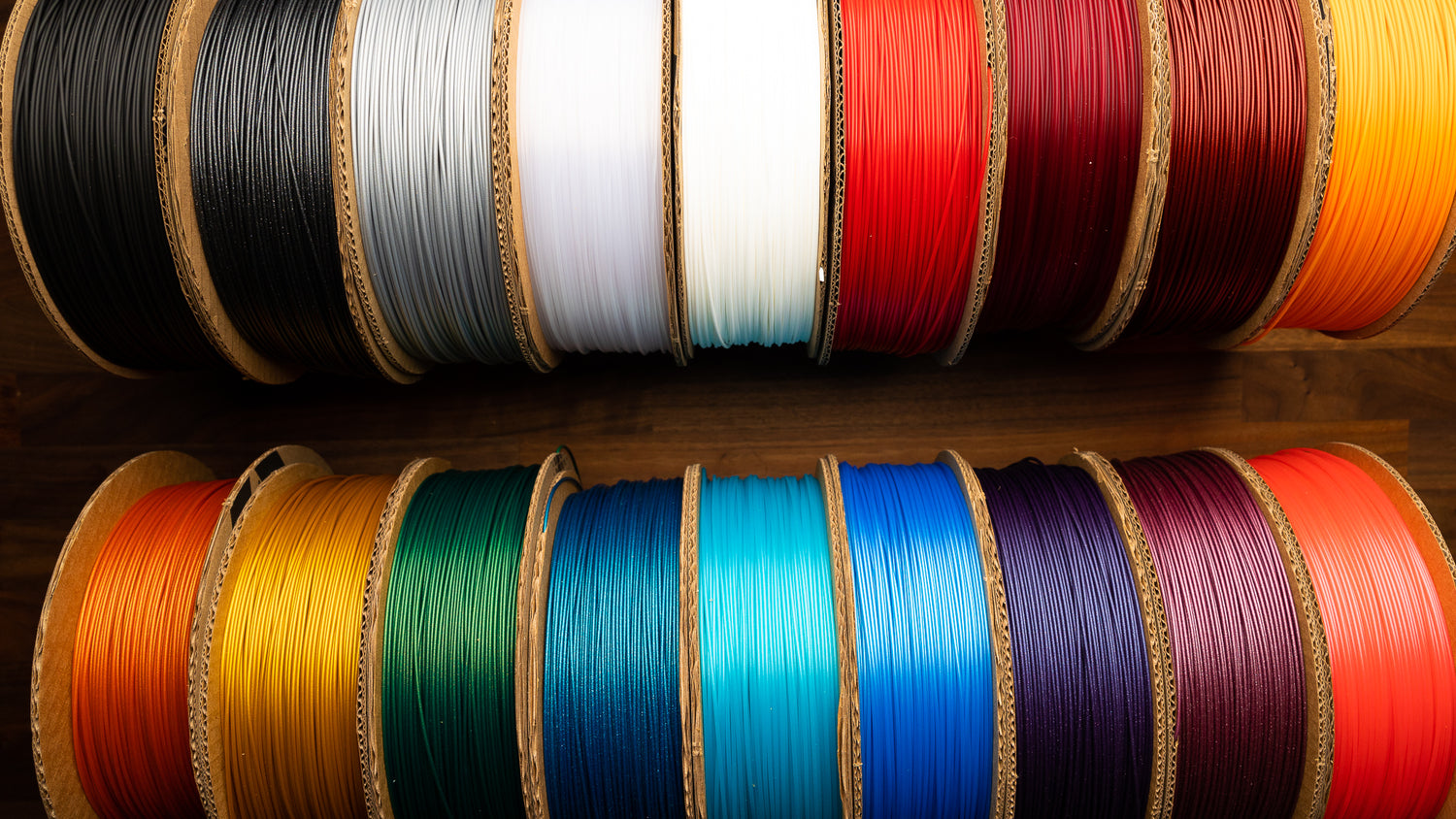 Cool little mod
Can you live without it, yes. But it is the little things that make a good thing great and the comfort trigger does push the foam flinging fun to the……..comfort zone
Great fix and customer service
I ordered the rev trigger and opened up my blaster. A part fell out and the OOD crew helped me out with identifying the part and letting me know where it should go with images. Excellent customer service!
Big improvement
Didn't realize how much I disliked the original Rev trigger until I put this one in. You barely feel it when depressed.
Really smooth printing
The printing is better than stock trigger
Dartzone Pro MK3 Rev Comfort Trigger
I like the trigger very much, it is more comfortible then the stock one.