Regular price
Sale price
$12.00 USD
Unit price
per
Sale
Sold out
PRODUCT DESCRIPTION:
The Daybreak Dartzone Adventure Force 3D Printed Flywheel Cage is a great replacement cage for your Adventure Force Spectrum Blaster mod. Available in multiple spacing/crush sizes.
*For the Red version of this blaster, the jam door screw boss nearest to the flywheels needs to be removed to install this cage.
For the best alignment of flywheels with the magazine, trim the mounting posts for the cage by 1-2mm
FEATURES:
• 3D Printed 
• Designed by Kuriyaka
• Compatible with the Adventure Force Spectrum Blaster
• V3.4
• Includes flywheel cage screws
SPECS:
• Material: PLA plastic
*Please note: Offering specific colors for internal parts isn't feasible for production. We generally print this part in silver when our filament supply allows.
ADDITIONAL LINKS: 
• Daybreak Flywheels
• Other 3D Printed Daybreak cages
Share
View full details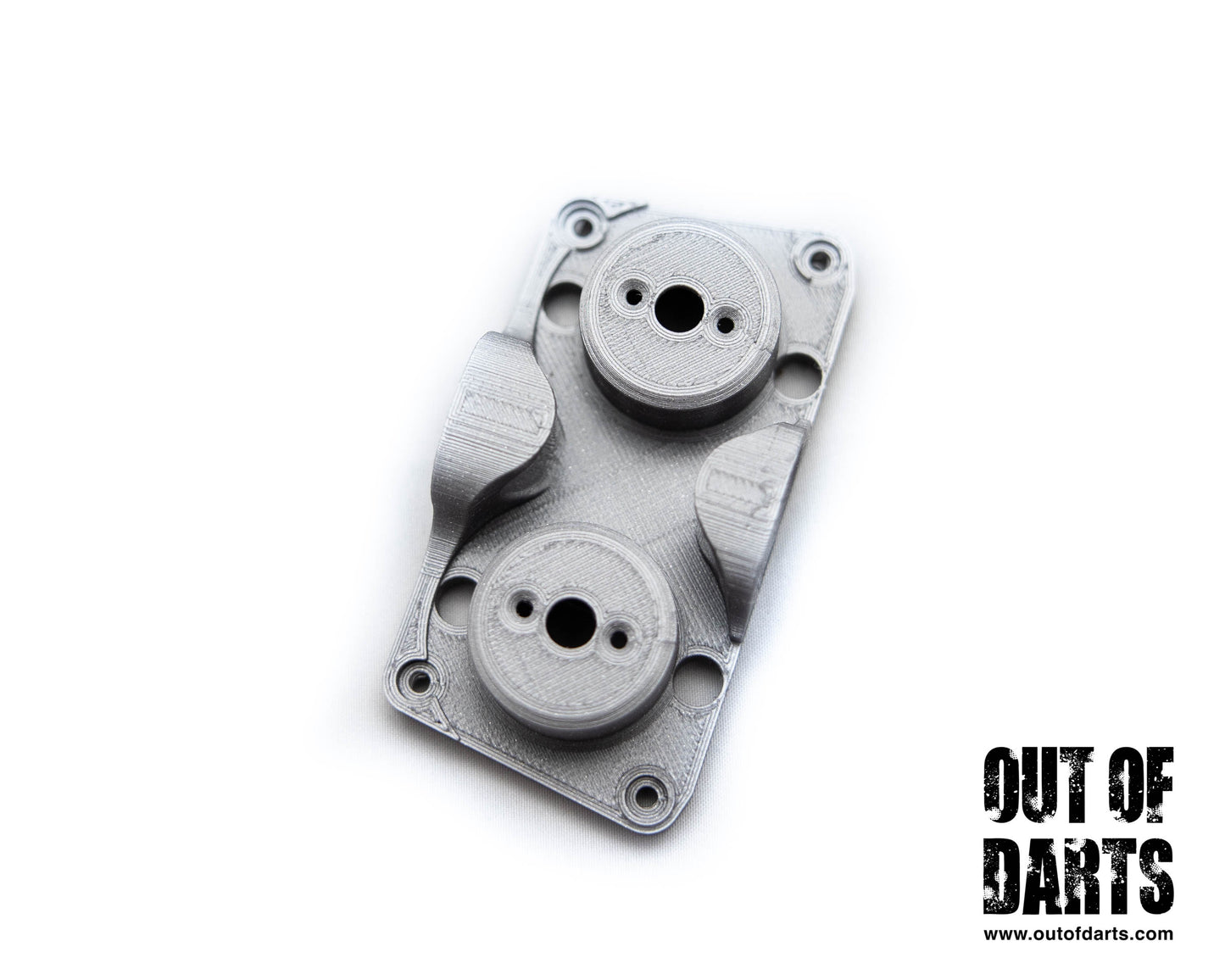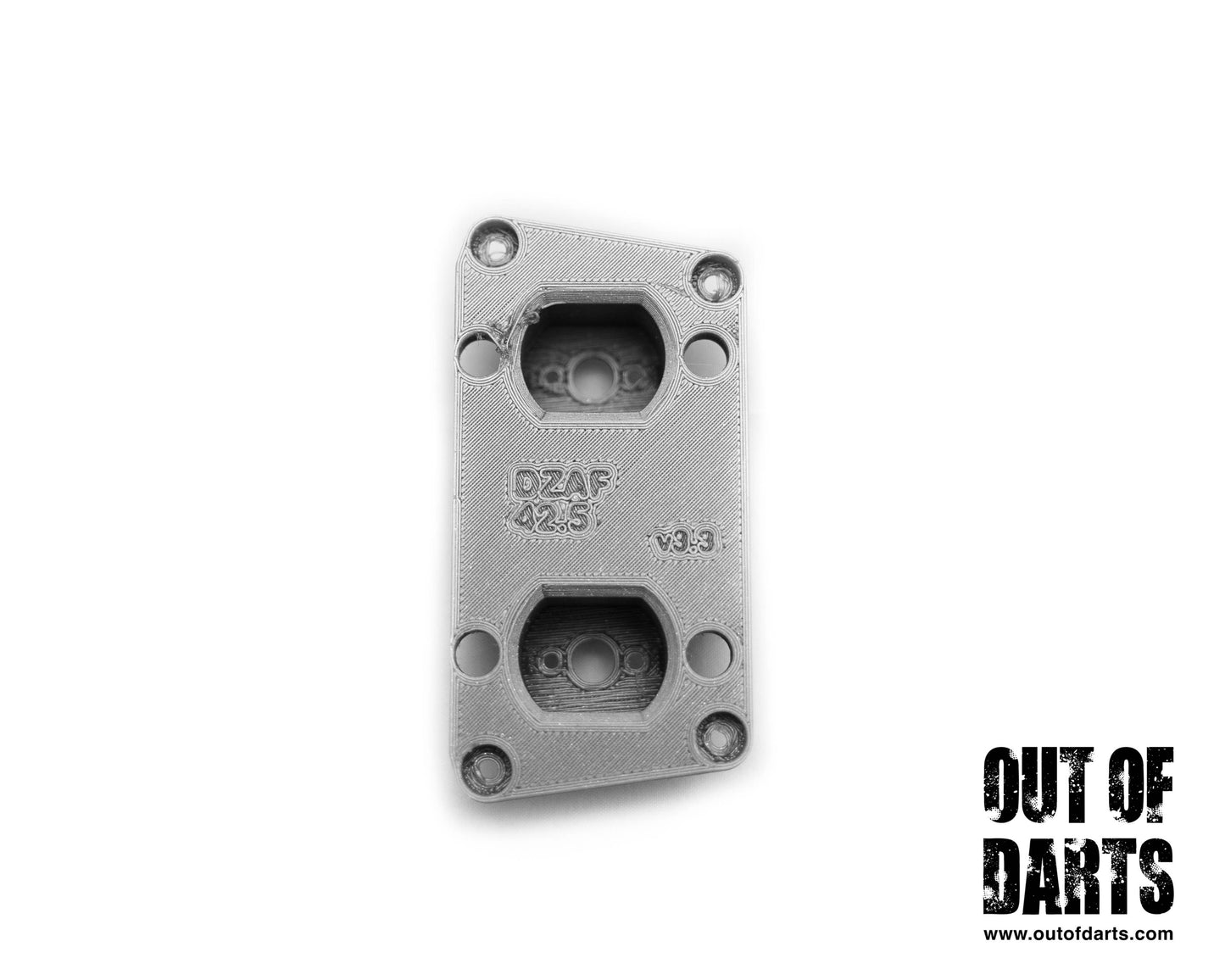 Daybreak DZ AF Spectrum 3D Printed Flywheel Cage
Seems to perform well enough, but don't do 42+ mm
Modded using the stock motors and a 9.6v NiMH battery, so thought I'd get a more middling crush level to keep from overwhelming the motors; I settled on the 42mm cage, and I regret it. It seems to shoot nice enough (though I don't have a crono for hard numbers), but after running a bunch of mags through, only the outside of the wheels have any dart debris on them. It looks like the darts don't touch the inside of the wheels.
If I were to do it again I'd pick 41.5mm or less to see if I can't get the wheels to fully contact the darts.
That said, I loved everything else about these, so I see a smaller size in my (near) future.
Great print, great cage
I got the 41mm cage to keep velocity below 150 due to local war restrictions, and running Fang ReVamps. This is a GREAT cage.
The print is very solid and high quality. I didn't need to sand anything, and just used an exacto knife to trim off just a few bits sticking out that'd interfere. The motors didn't require spacers and the cage fit perfectly into the blaster.
Once I got the wheels aligned and the cage balanced properly, my Spectrum shoots VERY straight. I'm not sure of the fps numbers, but by eye it looks very much like Kuriyaka's reported 140 fps (for 41mm spacing). I'm definitely going to order a 40mm setup too for use in the higher capped wars.