Regular price
Sale price
$4.50 USD
Unit price
per
Sale
Sold out
PRODUCT DESCRIPTION:
The motor spanning board makes modding a flywheel blaster like the stryfe as easy as possible! 
The board features an optional XT-60U connection point PLUS standard solder terminals. This means you can choose to use an XT-60U or simply solder to the board directly. 
*When installing match red dots on your motors to the red dots on the board.
FEATURES:
• 
Designed by Out of Darts
• 
For use in all elite flywheel blasters 
• Compatible with all standard cages I sell (NOT compatible with
canted
/tilted cages)
• 
Compatible with Jupiter (without XT-60U)
• 
Includes 3D printed spacers for between the motor and board
• Fits motor (cage) spacing between 37mm and 44mm
SPECS:
• 
Optional XT-60U solder on connector for easier swapping of cages, wheels, etc.
• 
2oz copper
• 
Rated for all motors I sell 
ADDITIONAL LINKS:
• XT-60 Connector for PCBs
• 
Pre-soldered XT-60 battery connectors
Share
View full details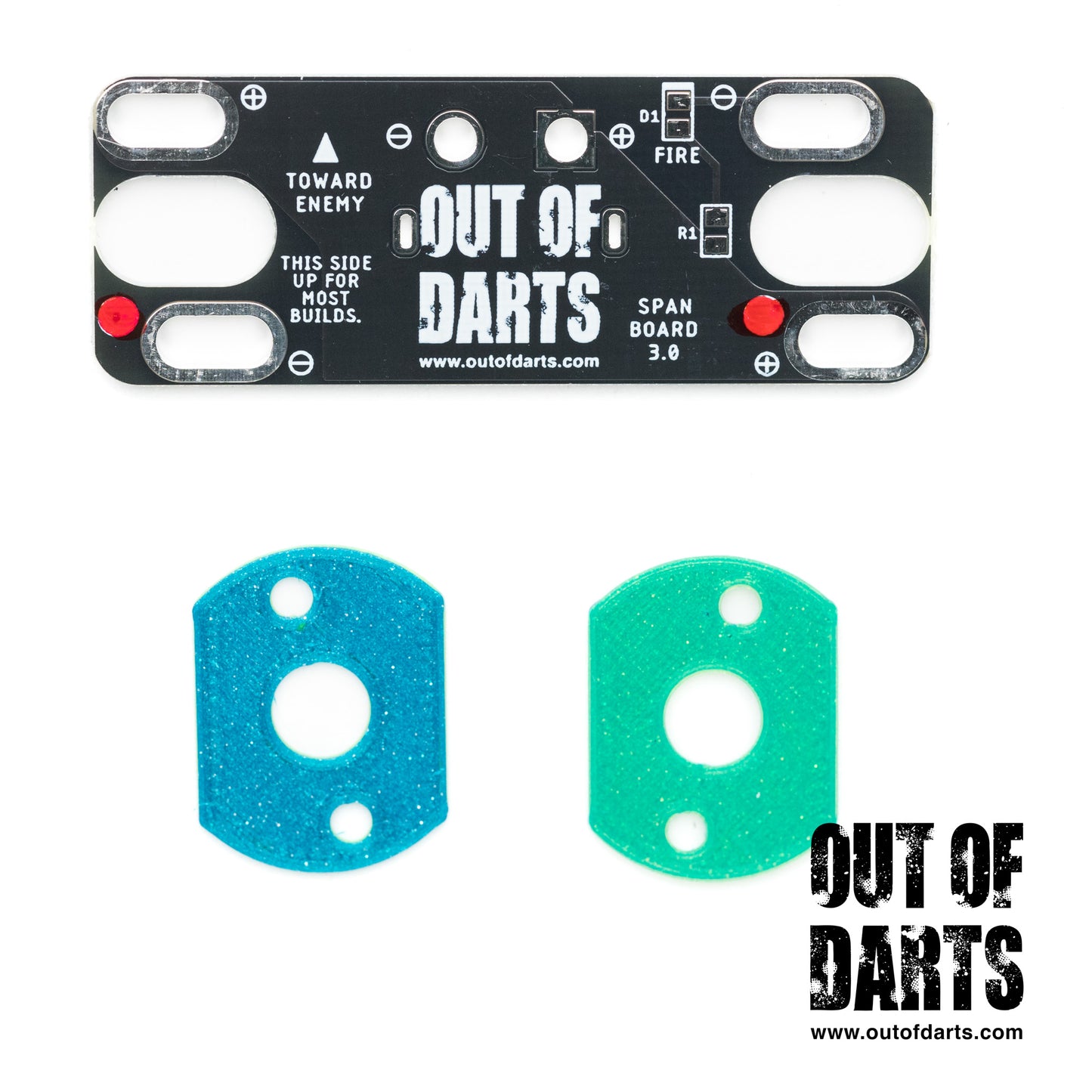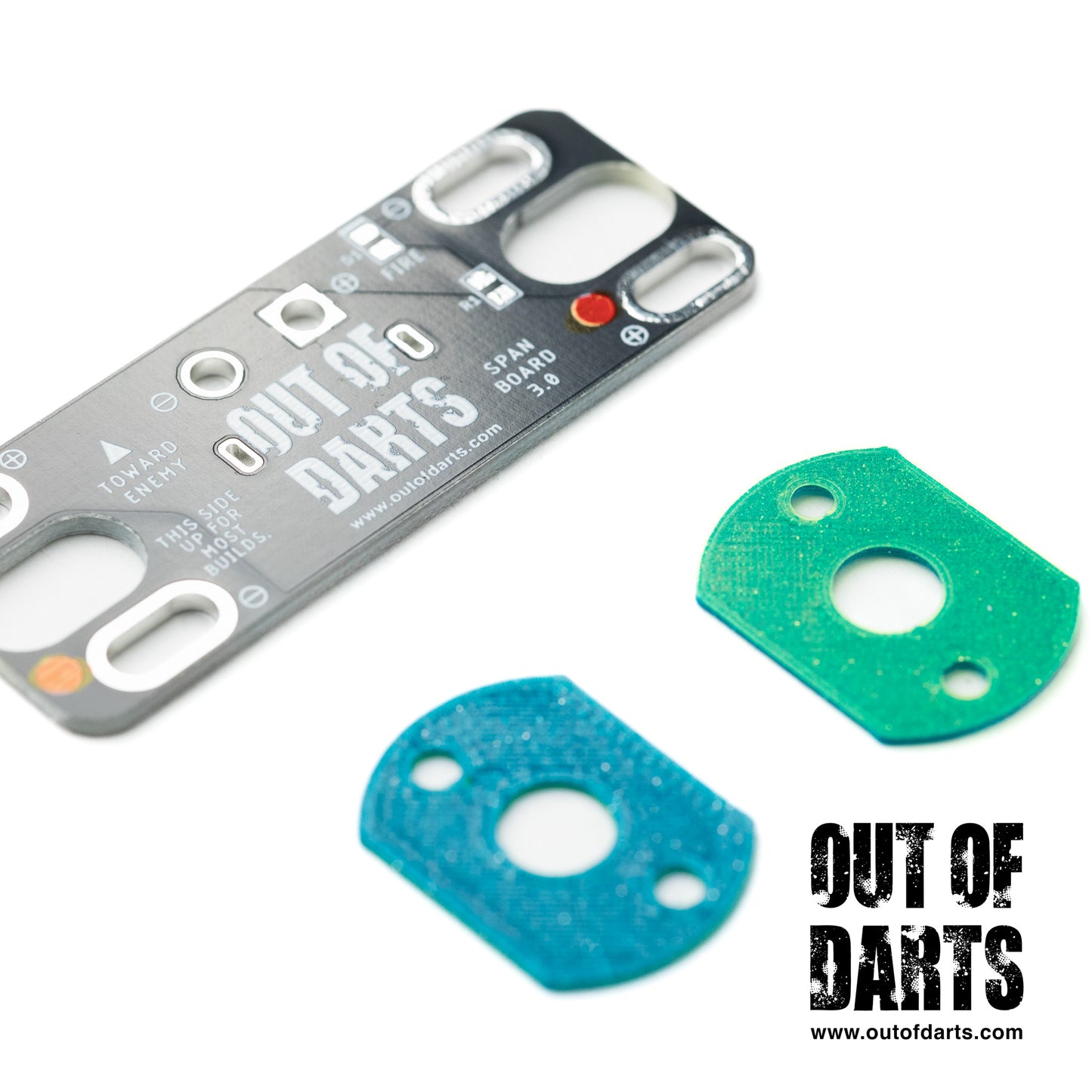 Best thing since Betty White
Better than Betty White since she's actually older than sliced bread. This board makes motor soldering a BREEZE
Flywheel Motor-Spanning Board (SUPER easy flywheel soldering)
When the blaster has enough room for it, it makes soldering quite easy. I will take this over soldering wires to the terminals any day. But I would first recommend that you check if the blast has enough room to accommodate it otherwise it can be a pain to de-solder.
Works perfectly, super convenient
Way better than bridging wires to both motors. Definitely worth the price for the convenience.
super easy
this took all the guess work out what direction the motor should be. with this product you can mod in you sleep.... super for cool for a beginner or someone with not allot of time. I will be using them to tech my Junior modders the ropes.
Fantastic little board
Extremely helpful in motor soldering. Do note to follow the red dots for positive as they are presented on the board, the newer ones have them on the same side. It may require a shell cut in some blasters, but the convenience makes it worth it.