Regular price
$9.50 USD
Sale price
$9.50 USD
Unit price
per
Sale
Sold out
PRODUCT DESCRIPTION:
The Gameface Trion blaster is the latest offering from Crossman Brands. This Trion SCAR barrel was designed by Thanh. This is a simple and elegant trivictus-style SCAR with a twist-lock installation.
FEATURES:
• Trivictus-style 3D-printed SCAR barrel
• Compatible with the Gameface Trion blaster only
• Innovative twist-lock design
• 5-10FPS performance decrease, with an increase in accuracy

SPECS:
• Material: PLA Plastic
• Weight: .3oz weight
• Dimensions: 70mm in length
• 3D Printed
ADDITIONAL LINKS: 
• Trion blasters

Share
View full details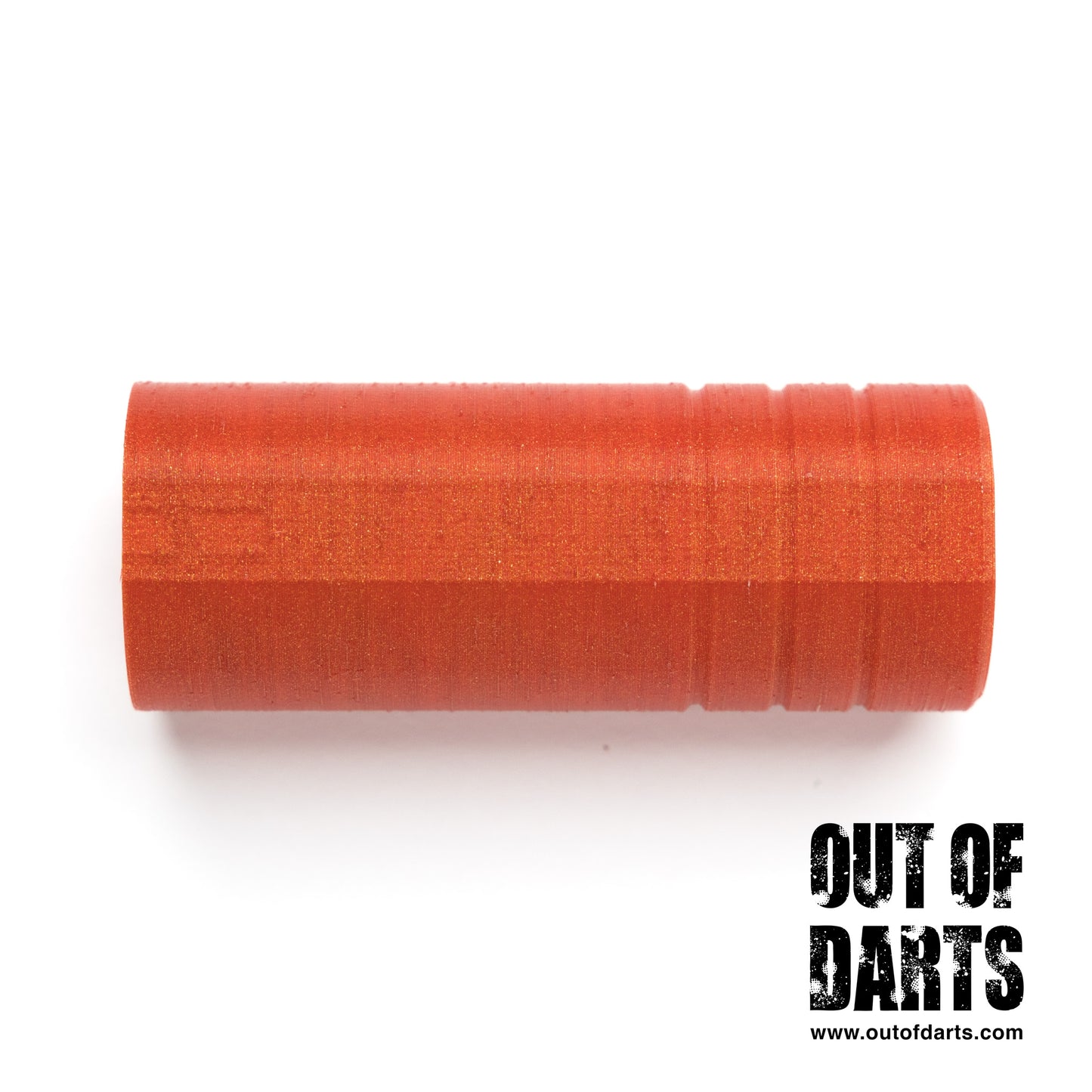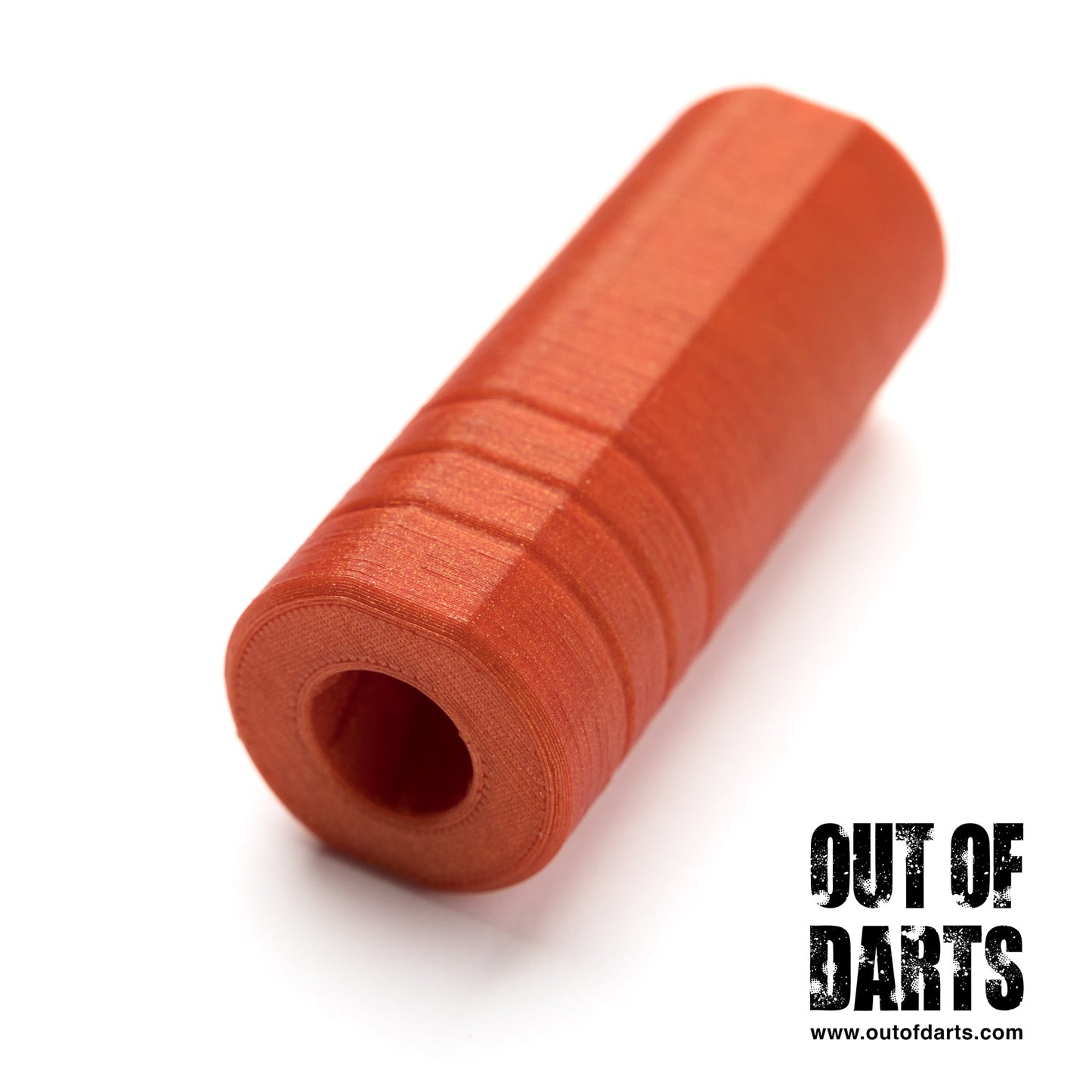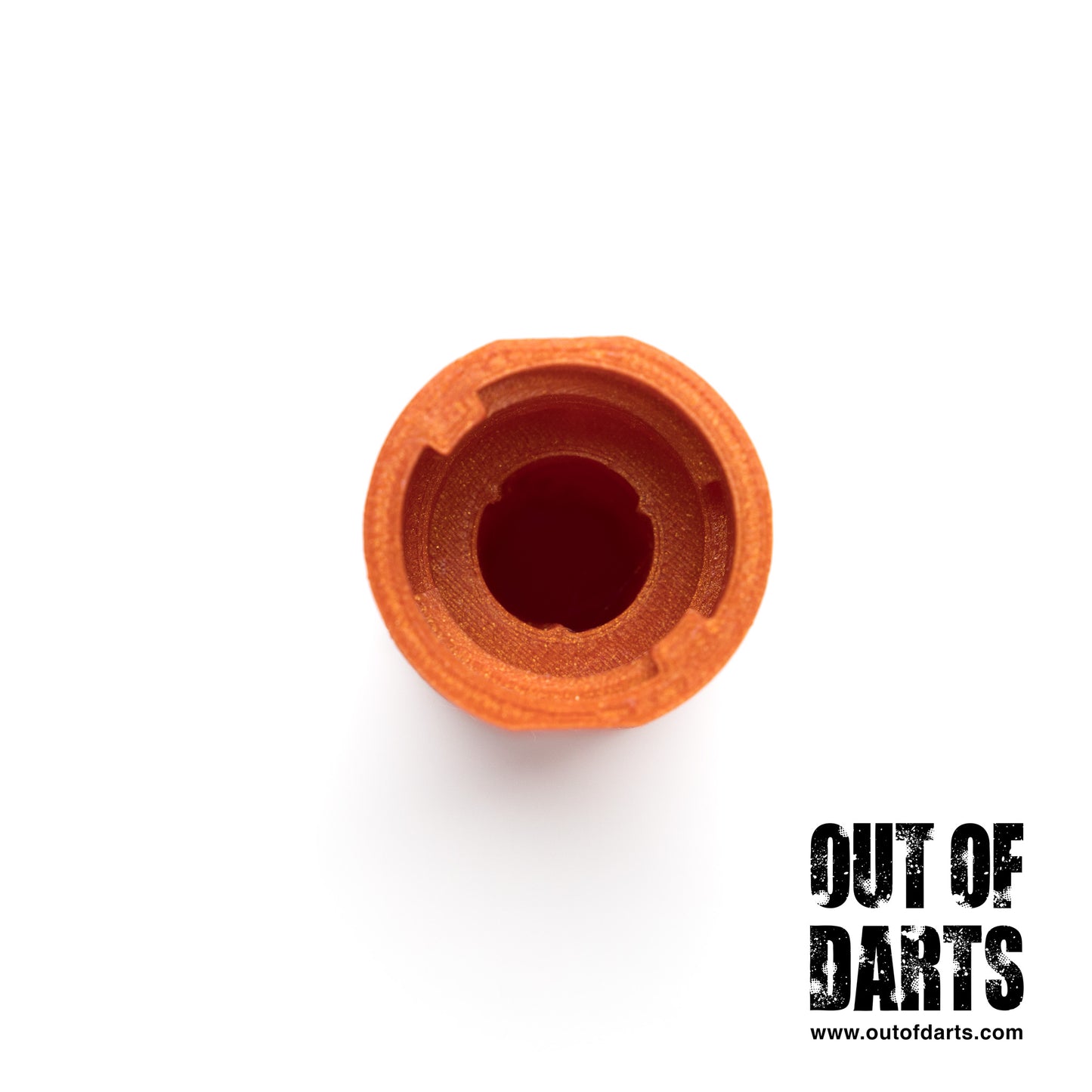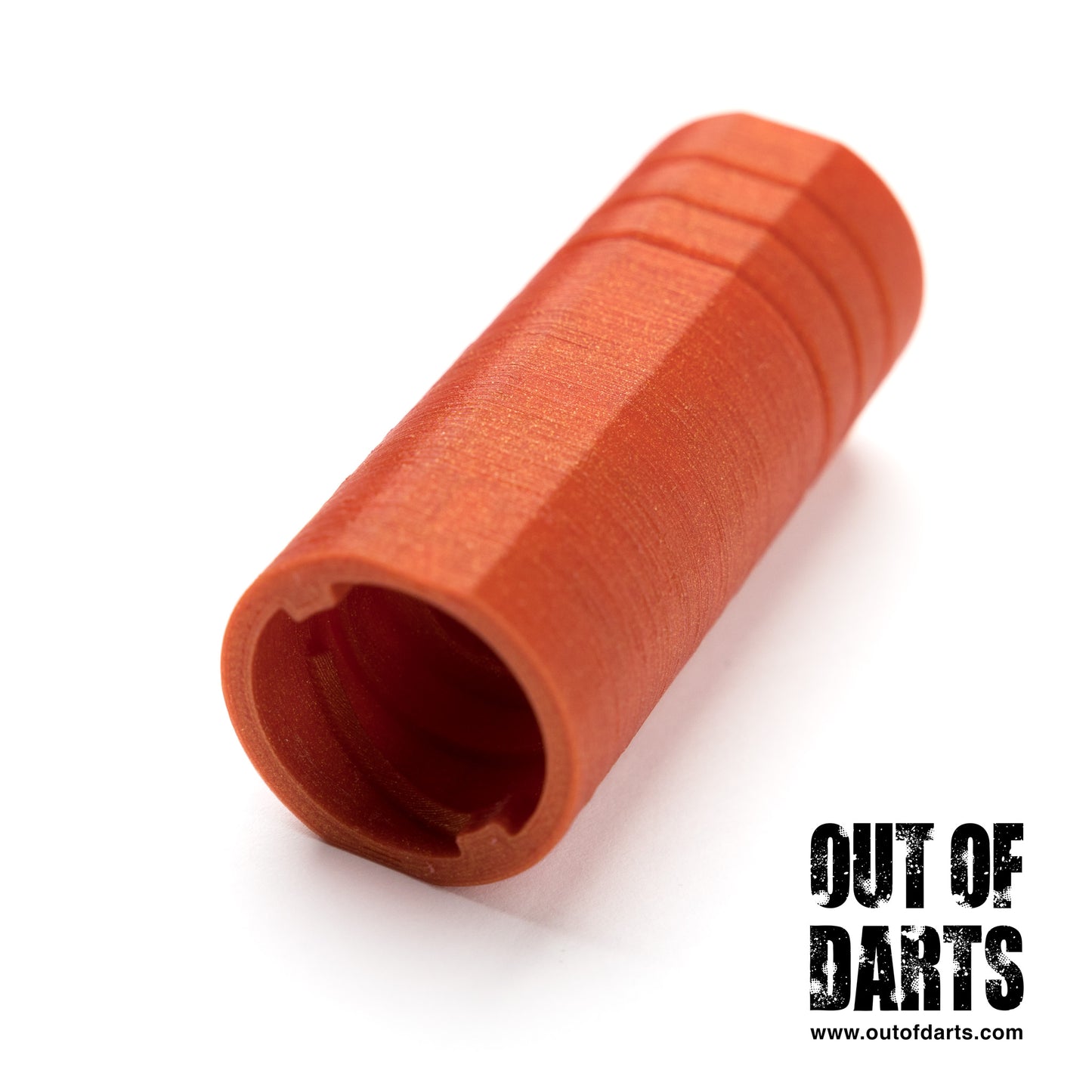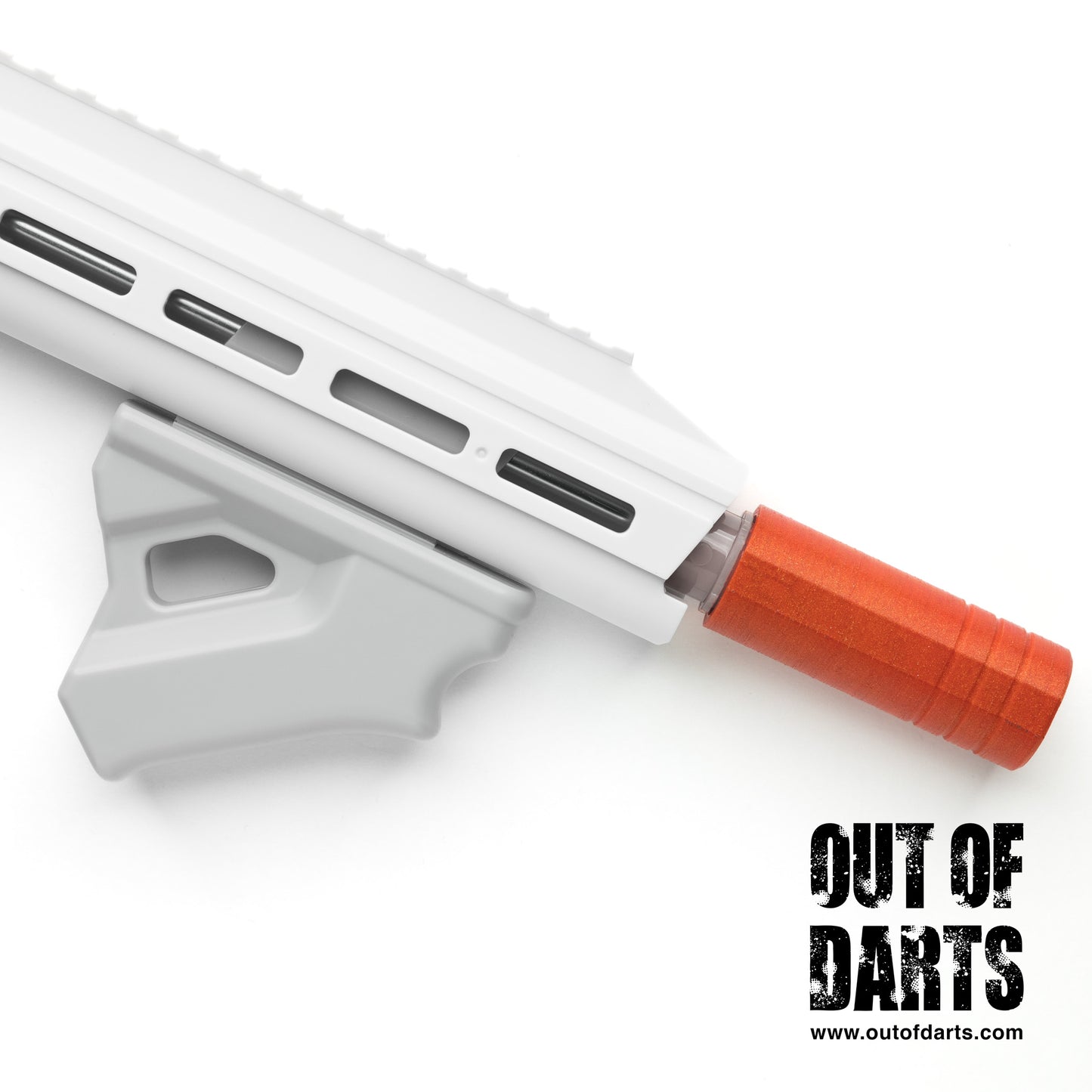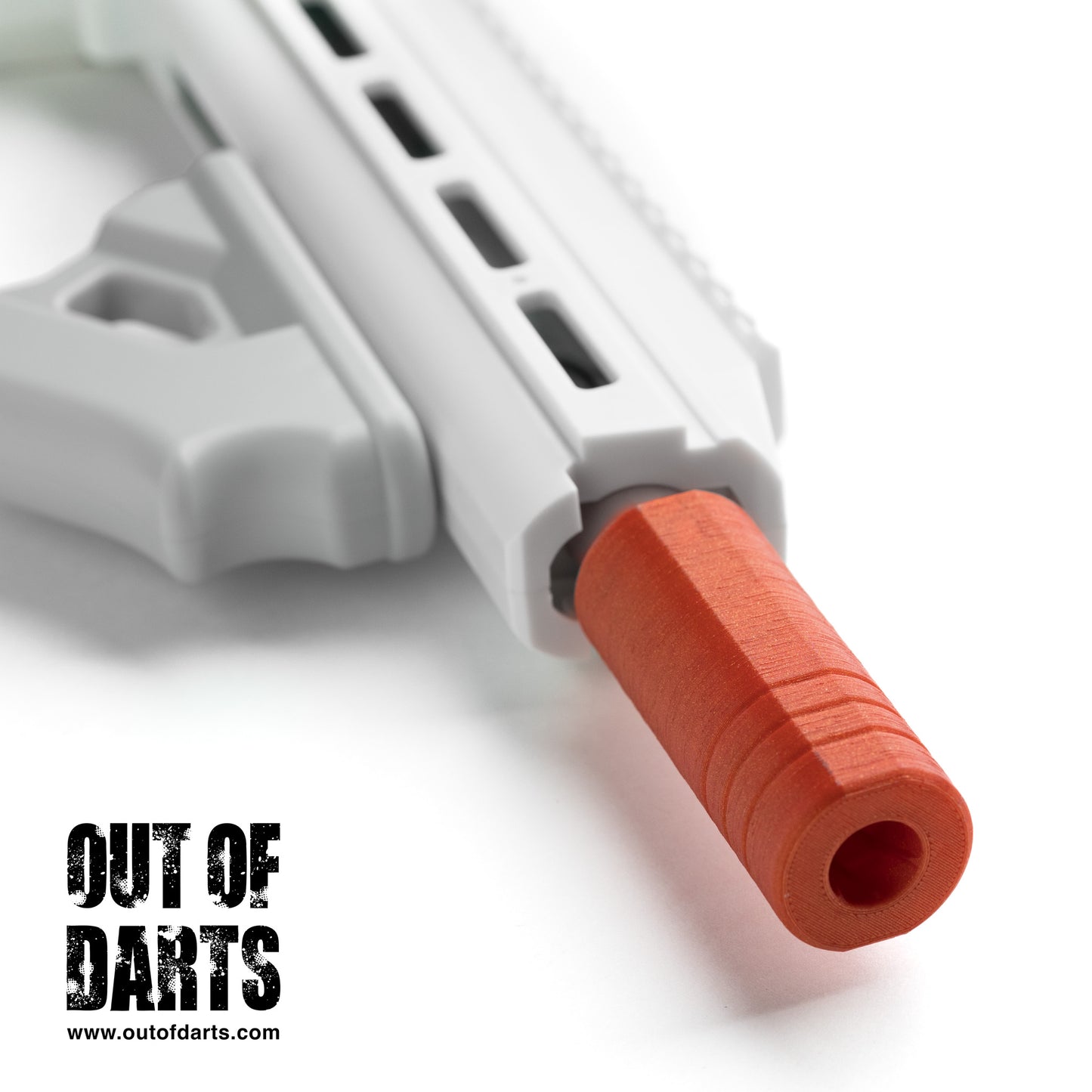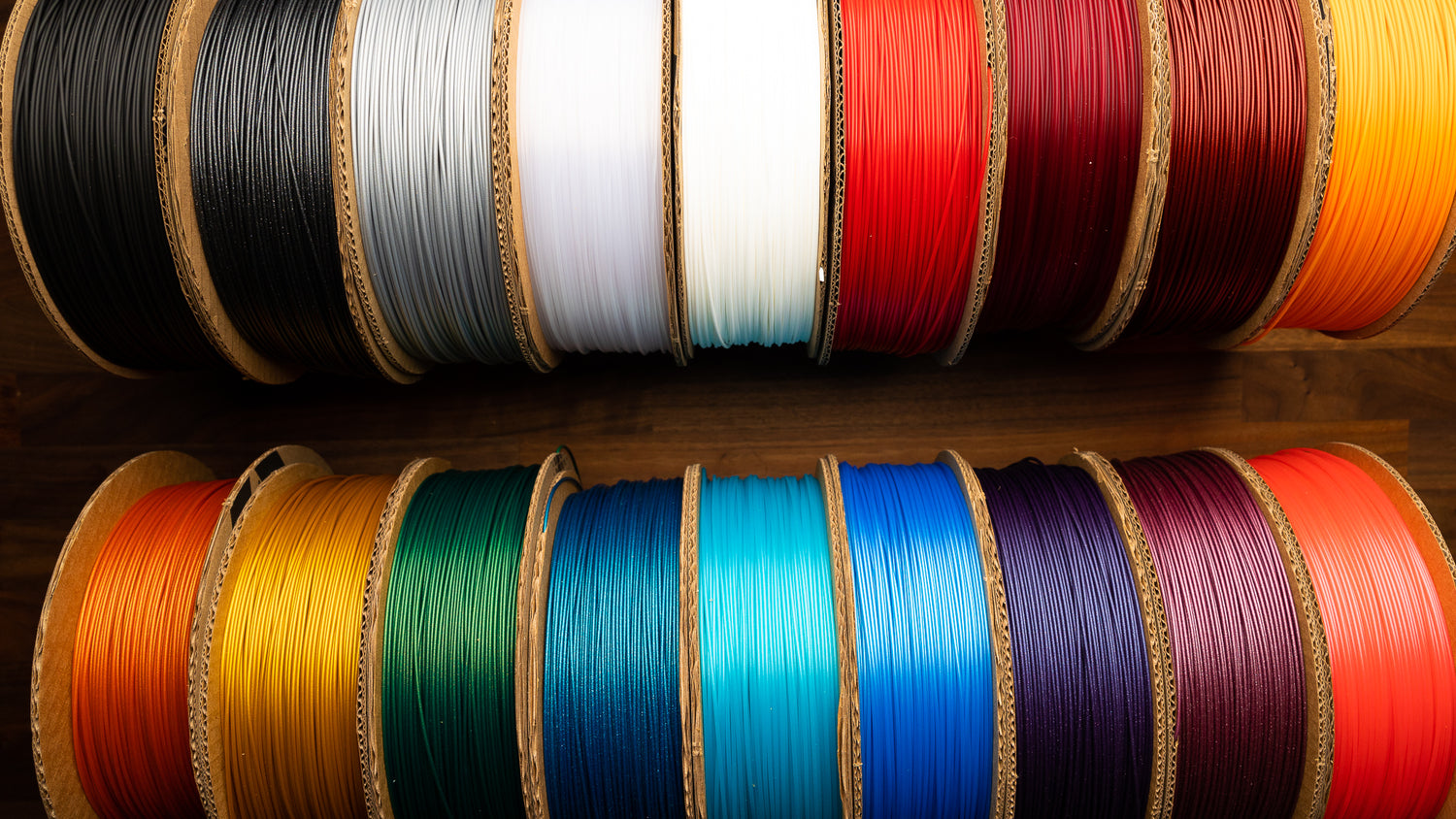 Turns the trion into a laser blaster
I've never seen a blaster so accurate. I can actually "zero" my blaster with iron sights and reliably hit things the size of my palm from 30ft away or further if I angle it just right with even a weak 105FPS spring.
Gameface Trion SCAR Barrel
Another winner
The Trion SCAR barrell from outofdarts screws on and clicks into place perfectly on the end of the barrel. I get a minor FPS drop but way tighter groupings. In my case it seemed to work better with each additional spring spacer installed. The print quality is top notch like usual.
Nice
My only complaint is that it takes the FPS down by about 20. But with all the power of the Gameface, it doesn't matter to much.
Laser Trion
This SCAR is just what my Trion needed. It shoots almost as straight as a laser at targets beyond 30 feet.