Regular price
Sale price
$4.00 USD
Unit price
per
Sale
Sold out
PRODUCT DESCRIPTION:
The K26 11" Spring is an infamous spring compatible with hundreds of blasters. These are identical to the ones from McMaster, except I have had these custom ordered and they have flat/squared off ends for a better install experience. This means that even after cutting the spring you will have one flat end, making your install easier!

FEATURES:
• Choose from a 1-pack or 5-pack
• K26 spring with squared/flat ends
SPECS:
• Material: Made in the USA of USA spring-tempered steel
• Dimensions: 11" long / 0.844" OD / 0.08" wire
ADDITIONAL LINKS:
Want us to cut it for you?
Custom Cut-to-Length K26 Spring
(we cut it to your specification, then send both cut pieces.
Share
View full details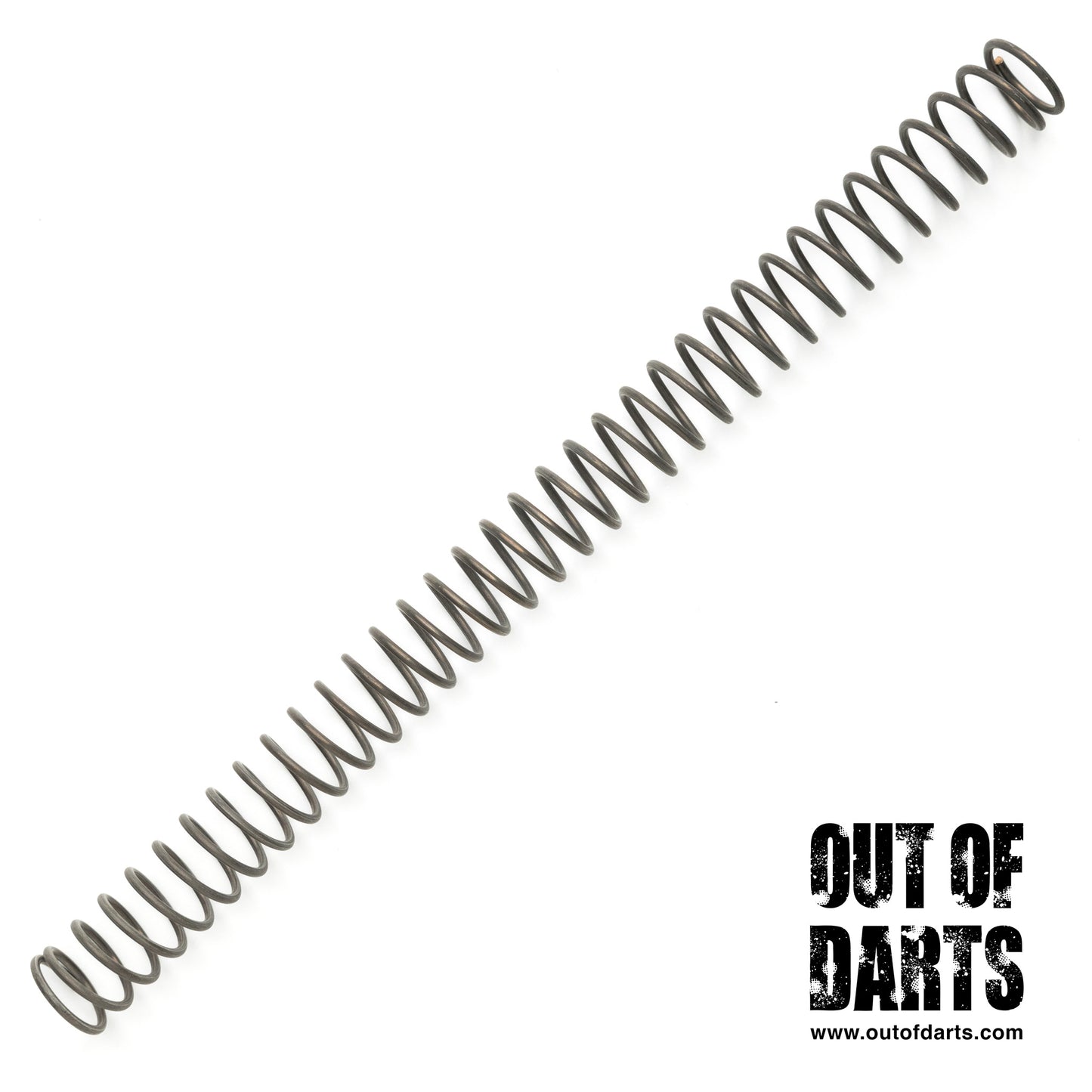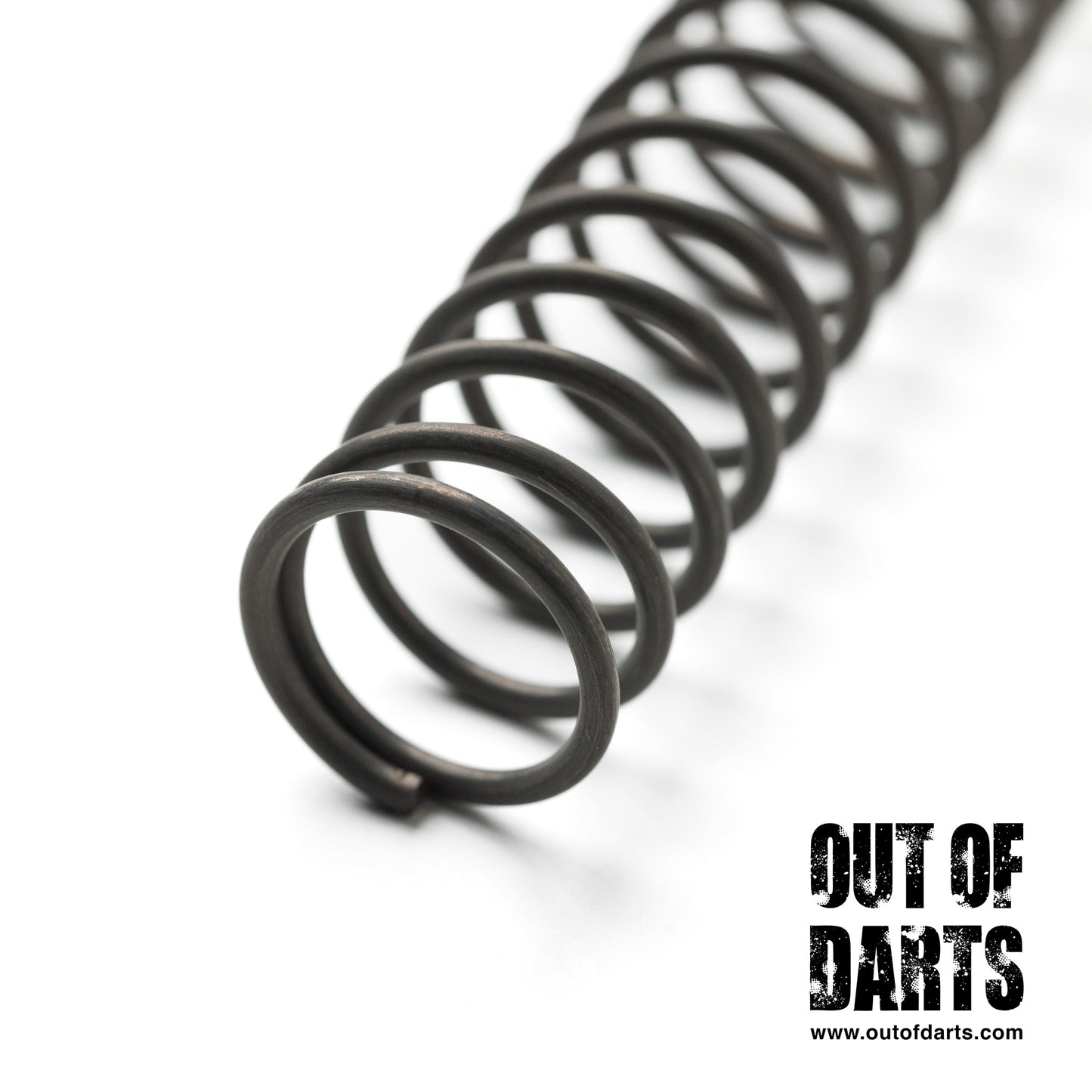 It's a spring
There's not much I can say. I messed mine up pretty bad because I suck at squaring the ends, and will probably order the pre-squared springs next time, but that's on me. The spring works in some blasters if you use it right
Sabre Harrier Plunger
Works well. Bought it so I could be sure the plunger wouldn't break under the spring weight. Quality product.
Great!
Great all around! THANKS!
Great Upgrade Spring
I took out the spring from my Thrifted Nerf Zombiestrike Clearshot as soon as I got the spring and cut what I needed and then put it in the blaster and it's now more powerful and hits harder. Beast upgrade spring ever! I'm definitely going to buy a package of them when I get the chance.
The blaster in the middle is my modified thrifted Clearshot blaster.